Is boredom killing you? Are you a travel enthusiast and the last year has been torturous than ever? Believe me, I get you. All us people, whose only joy is to wander and get lost in the sceneries of the world, have experienced the most painful punishments we could ever get. God knows what our sin was.
Anyways, instead of dying away from torment, I have a solution. A wonderful, peaceful, safe solution that won't harm anyone. Here's a list of 10 travelogues you must read during lockdown to satisfy your wanderlust without making you break the rules:
1. Eat, Pray, Love by Elizabeth Gilbert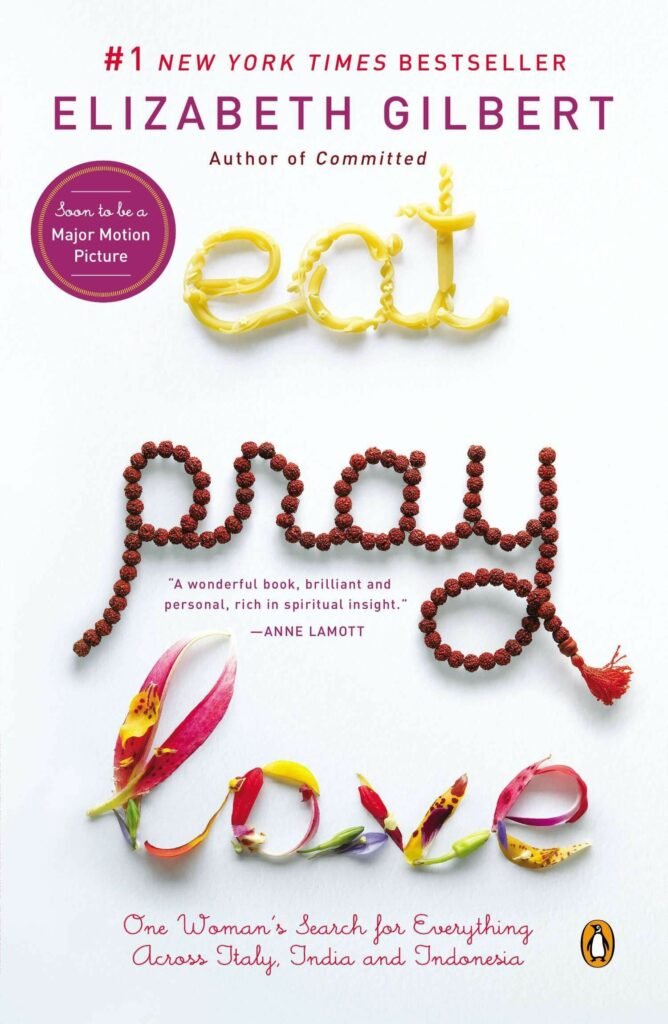 Elizabeth Gilbert's Eat Pray Love has become a worldwide phenomenon, empowering millions of readers to set out on paths they never thought possible, in search of their own best selves. Here, in this candid and captivating collection, nearly fifty of those readers—people as diverse in their experiences as they are in age and background—share their stories. The journeys they recount are transformative—sometimes hilarious, sometimes heartbreaking, but always deeply inspiring.

Eat Pray Love helped one writer to embrace motherhood, another to come to terms with the loss of her mother, and yet another to find peace with not wanting to become a mother at all. One writer, reeling from a difficult divorce, finds new love overseas; another, a lifelong caregiver, is inspired to take an annual road trip, solo. A man leaves seminary, embraces his sexual identity, and forges a new relationship with God. A woman goes to divinity school and grapples with doubt and belief. One writer's search for the perfect pizza leads her to New Zealand and off-the-grid homesteading, while another, in overcoming an eating disorder, redefines her relationship not only with food but with herself. Some writers face down devastating illness and crippling fears, and others step out of their old lives to fulfill long-held dreams of singing, acting, writing, teaching, and learning.
Entertaining and enlightening, Eat Pray Love Made Me Do It is a celebration for fans old and new. What will Eat Pray Love make you do?
2. On The Road by Jack Kerouac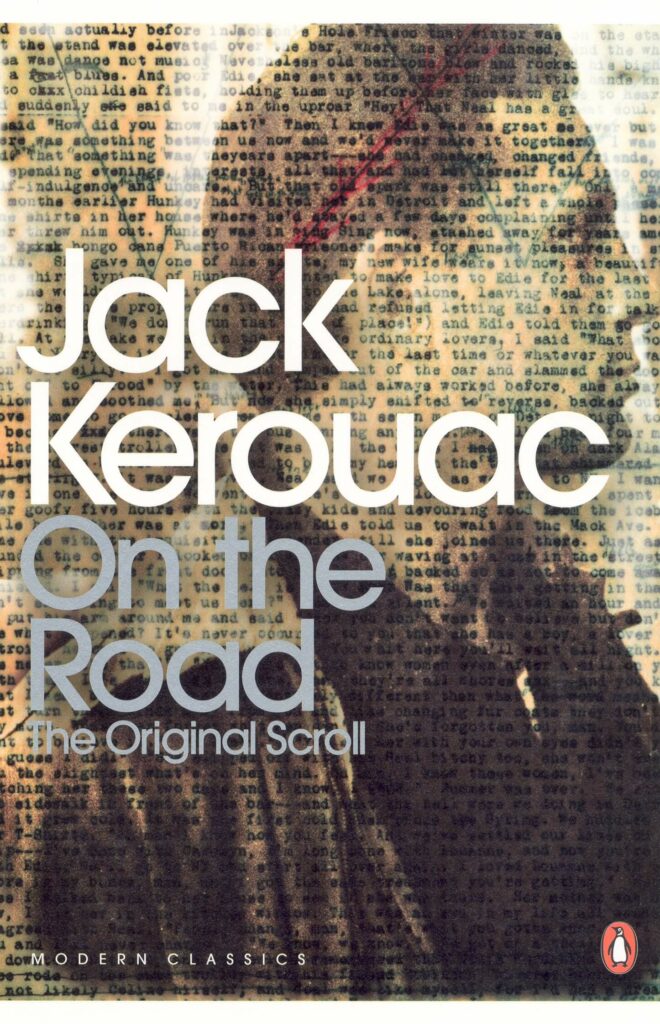 On the Road chronicles Jack Kerouacs years traveling the North American continent with his friend Neal Cassady, a sideburned hero of the snowy West. As Sal Paradise and Dean Moriarty, the two roam the country in a quest for self-knowledge and experience. Kerouacs love of America, his compassion for humanity, and his sense of language as jazz combine to make On the Road an inspirational work of lasting importance.
3. The Great Railway Bazaar by Paul Theroux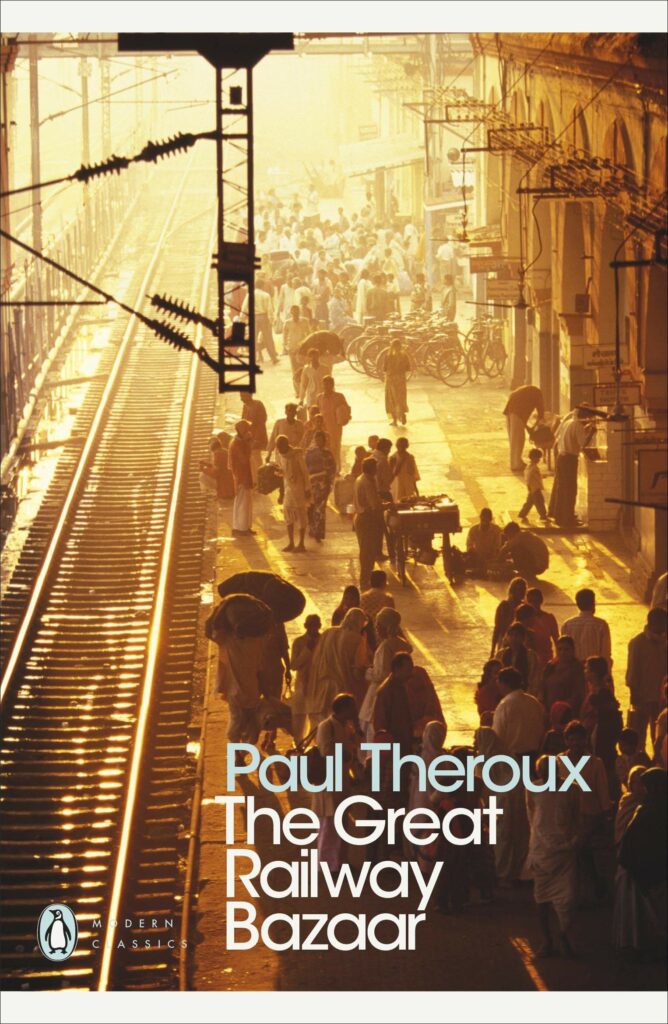 The Great Railway Bazaar is Paul Theroux's account of his epic journey by rail through Asia. Filled with evocative names of legendary train routes – the Direct-Orient Express, the Khyber Pass Local, the Delhi Mail from Jaipur, the Golden Arrow to Kuala Lumpur, the Hikari Super Express to Kyoto and the Trans-Siberian Express – it describes the many places, cultures, sights and sounds he experienced and the fascinating people he met. Here he overhears snippets of chat and occasional monologues, and is drawn into conversation with fellow passengers, from Molesworth, a British theatrical agent, and Sadik, a shabby Turkish tycoon, while avoiding the forceful approaches of pimps and drug dealers. This wonderfully entertaining travelogue pays loving tribute to the romantic joys of railways and train travel.
4. Around India In 80 Trains by Monisha Rajesh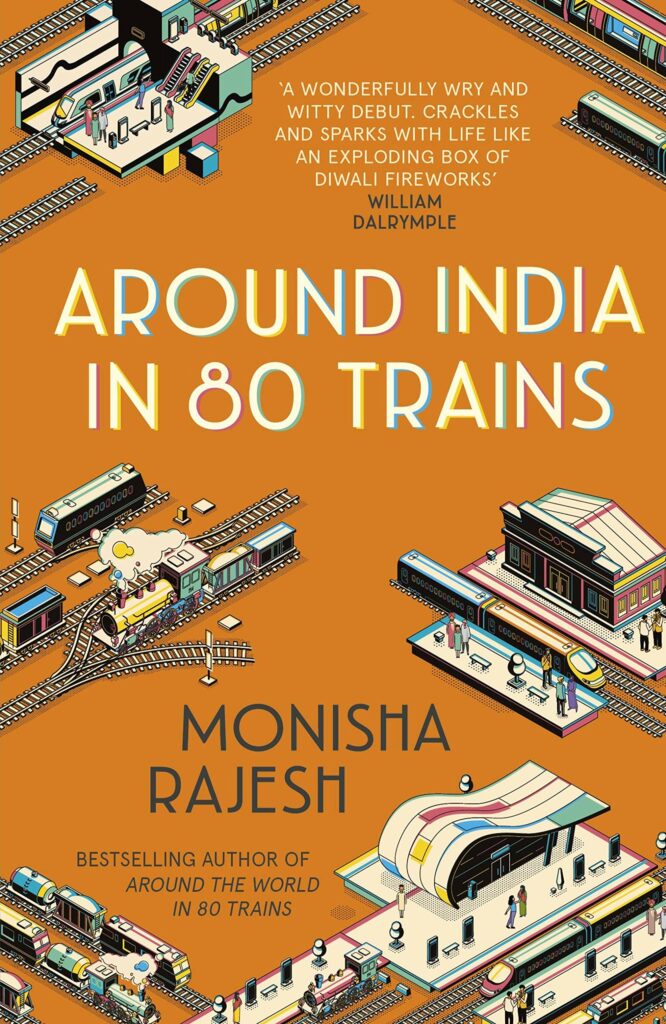 When she was a child, Monisha Rajesh's family uprooted to Madras in the hope of making India their home, but soon returned to England with a bitter taste in their mouths. Two decades on, Monisha turns to a map of the Indian Railways and takes a page out of Jules Verne's classic tale, embarking on an adventure around India in 80 trains, covering 40,000km – the circumference of the Earth.
Her journey takes her on toy trains, luxury trains, Mumbai's infamous commuter trains and even a hospital on wheels. Along the way she meets a kaleidoscope of characters and discovers why the railways are considered the lifeline that keeps the country's heart beating. Most of all, she hopes that these 80 train journeys will lift the veil on a country that has become a stranger to her.
5. Holy Cow! An Indian Adventure by Sarah Macdonald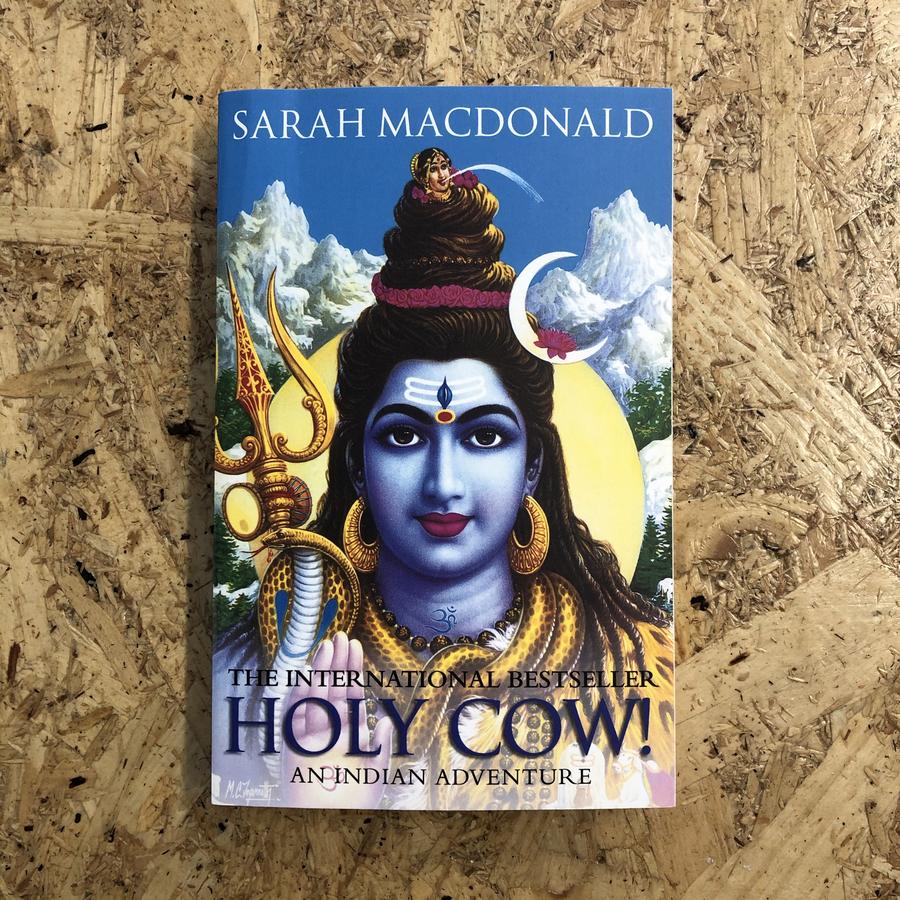 n her twenties, journalist Sarah Macdonald backpacked around India and came away with a lasting impression of heat, pollution and poverty. So when an airport beggar read her palm and told her she would return to India—and for love—she screamed, "Never!" and gave the country, and him, the finger.
But eleven years later, the prophecy comes true. When the love of Sarah's life is posted to India, she quits her dream job to move to the most polluted city on earth, New Delhi. For Sarah this seems like the ultimate sacrifice for love, and it almost kills her, literally. Just settled, she falls dangerously ill with double pneumonia, an experience that compels her to face some serious questions about her own fragile mortality and inner spiritual void. "I must find peace in the only place possible in India," she concludes. "Within." Thus begins her journey of discovery through India in search of the meaning of life and death.
LOOKING BACK: The Lockdown Chronicles: Looking back at 2020
Holy Cow is Macdonald's often hilarious chronicle of her adventures in a land of chaos and contradiction, of encounters with Hinduism, Islam and Jainism, Sufis, Sikhs, Parsis and Christians and a kaleidoscope of yogis, swamis and Bollywood stars. From spiritual retreats and crumbling nirvanas to war zones and New Delhi nightclubs, it is a journey that only a woman on a mission to save her soul, her love life—and her sanity—can survive.
6. The Alchemist by Paulo Coelho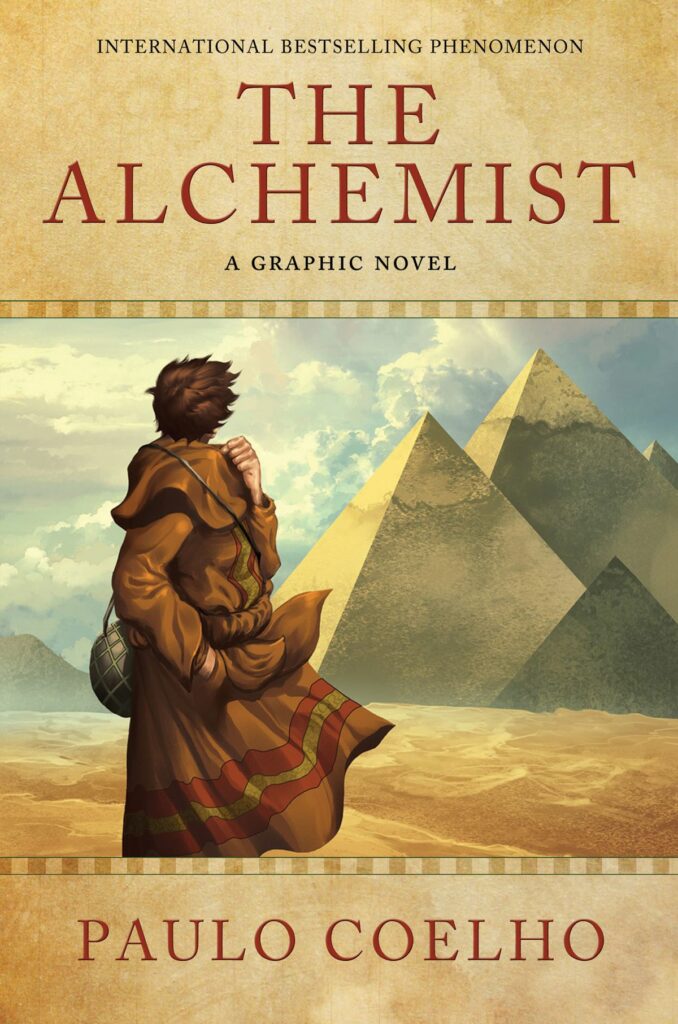 Paulo Coelho's enchanting novel has inspired a devoted following around the world. This story, dazzling in its powerful simplicity and inspiring wisdom, is about an Andalusian shepherd boy named Santiago who travels from his homeland in Spain to the Egyptian desert in search of a treasure buried in the Pyramids. Along the way he meets a Gypsy woman, a man who calls himself
7. Bare Chest on Everest by Jay Vikram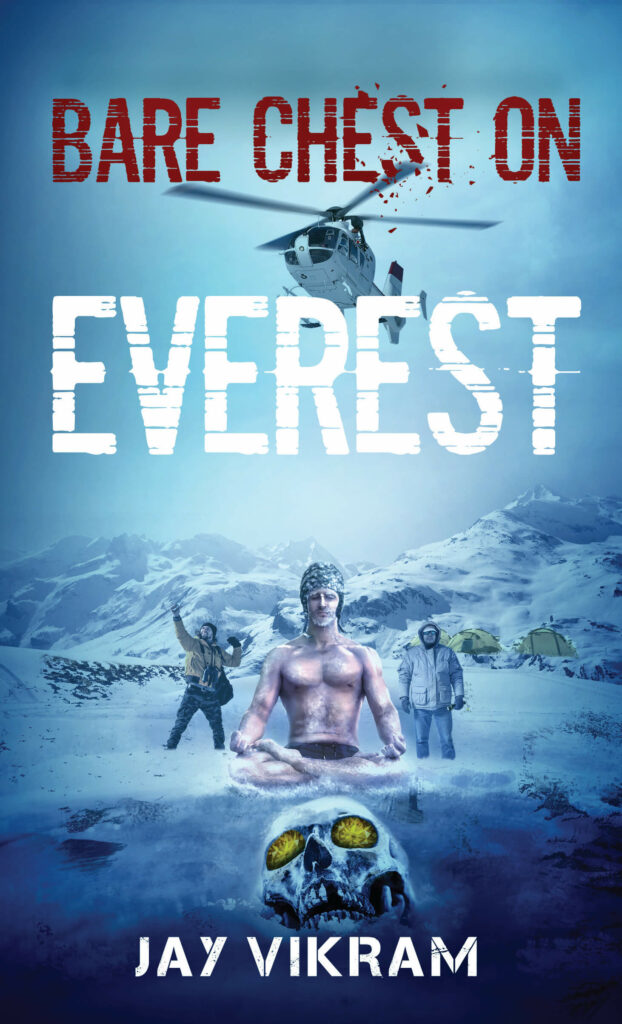 Set in the year 2019, two explorers, Jay and Tobias, secretly smuggle uncut Ceylon Sapphires into Nepal. They plan to take pictures of the stones at the Everest base-camp to later sell them as high-value Himalayan Sapphires, which are actually extinct. To take professional photographs their common friend Chris comes along with them.
As their journey progresses, they realize that fate had some other plans in store for them. From being kidnapped by a monk to performing a deadly ritual on Kala Pathar, the trio's mystical adventure slowly turns into a nightmare.
Will Jay and Tobias be able to kill a ferocious mountain demon, before it kills Chris?
Will they be able to fly back home on time, all in one piece?
8. World Travel: An Irreverent Guide by Anthony Bourdain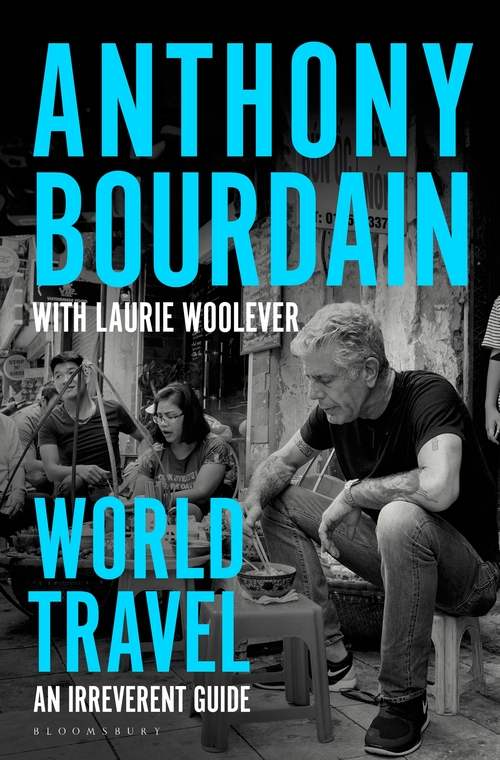 A guide to some of the world's most fascinating places, as seen and experienced by writer, television host, and relentlessly curious traveler Anthony Bourdain
Anthony Bourdain saw more of the world than nearly anyone. His travels took him from the hidden pockets of his hometown of New York to a tribal longhouse in Borneo, from cosmopolitan Buenos Aires, Paris, and Shanghai to Tanzania's utter beauty and the stunning desert solitude of Oman's Empty Quarter—and many places beyond.
In World Travel, a life of experience is collected into an entertaining, practical, fun and frank travel guide that gives readers an introduction to some of his favorite places—in his own words. Featuring essential advice on how to get there, what to eat, where to stay and, in some cases, what to avoid, World Travel provides essential context that will help readers further appreciate the reasons why Bourdain found a place enchanting and memorable.
Supplementing Bourdain's words are a handful of essays by friends, colleagues, and family that tell even deeper stories about a place, including sardonic accounts of traveling with Bourdain by his brother, Christopher; a guide to Chicago's best cheap eats by legendary music producer Steve Albini, and more. Additionally, each chapter includes illustrations by Wesley Allsbrook.
For veteran travelers, armchair enthusiasts, and those in between, World Travel offers a chance to experience the world like Anthony Bourdain.
9. Travels with Charley: In Search of America by John Steinbeck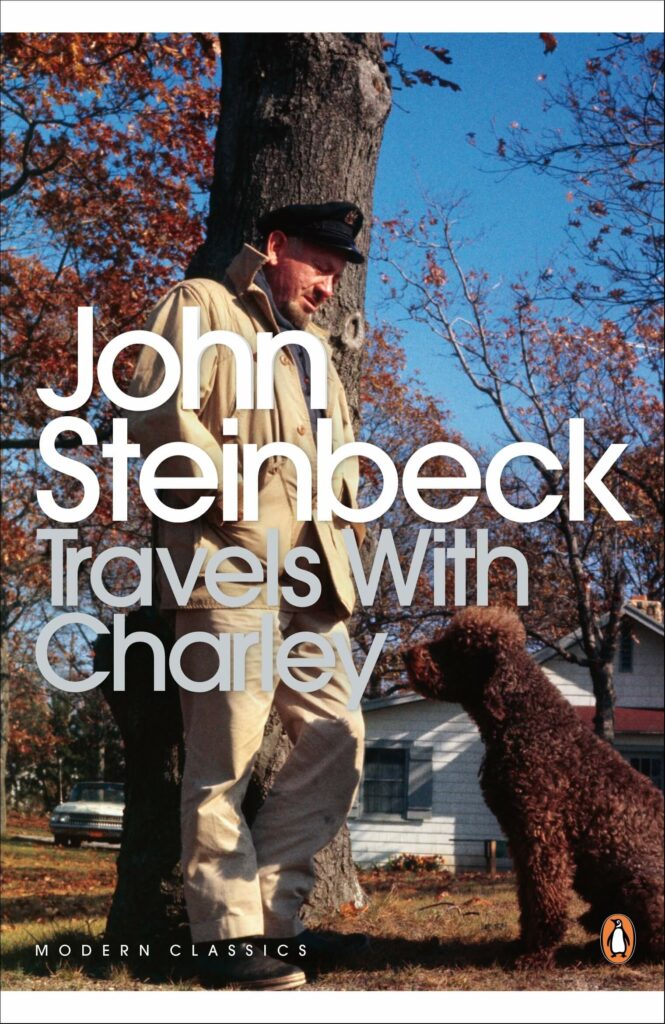 An intimate journey across America, as told by one of its most beloved writers

To hear the speech of the real America, to smell the grass and the trees, to see the colors and the light—these were John Steinbeck's goals as he set out, at the age of fifty-eight, to rediscover the country he had been writing about for so many years.
With Charley, his French poodle, Steinbeck drives the interstates and the country roads, dines with truckers, encounters bears at Yellowstone and old friends in San Francisco. Along the way he reflects on the American character, racial hostility, the particular form of American loneliness he finds almost everywhere, and the unexpected kindness of strangers.
10. Maximum City: Bombay Lost & Found by Suketu Mehta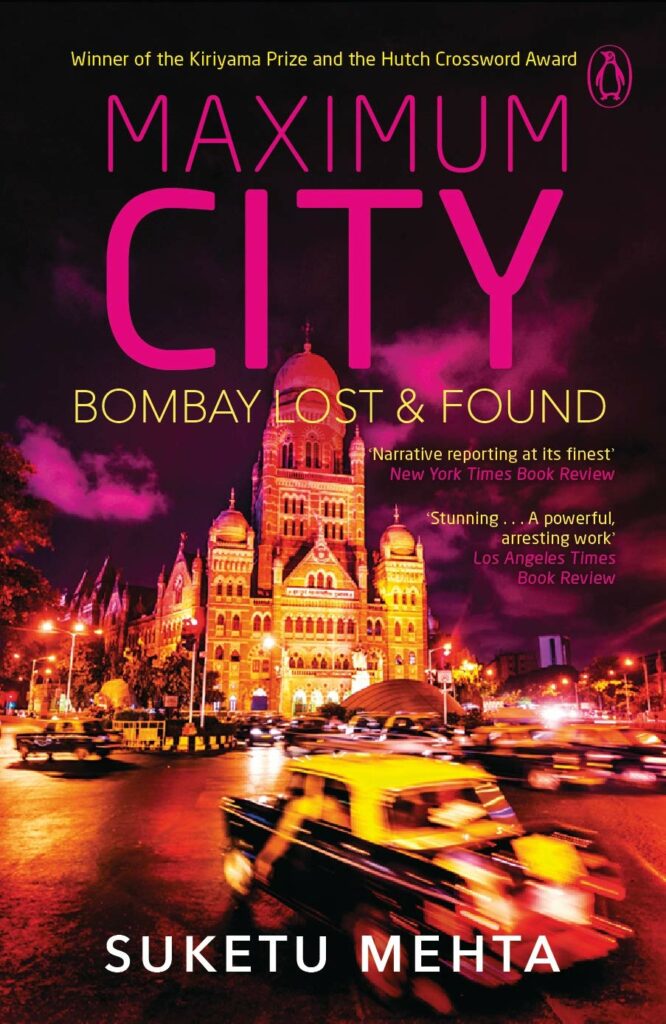 A native of Bombay, Suketu Mehta gives us an insider's view of this stunning metropolis. He approaches the city from unexpected angles, taking us into the criminal underworld of rival Muslim and Hindu gangs, following the life of a bar dancer raised amid poverty and abuse, opening the door into the inner sanctums of Bollywood and delving into the stories of the countless villagers who come in search of a better life and end up living on the sidewalks.
As each individual story unfolds, Mehta also recounts his own efforts to make a home in Bombay after more than twenty years abroad. Candid, impassioned, funny and heartrending, Maximum City is a revelation of an ancient and ever-changing world.
Disclaimer: This post contains affiliate links. If you click through and purchase one of these products, we receive a small commission at no extra cost to you. These affiliate links is one way to support us.
FORBES TRAVELOGUES LIST: 15 Travel Books That Will Change The Way You See The World