The pandemic has seen the rise of violence towards the APIDA community, the most recent of which included 8 killed in a massage parlor shooting in Atlanta, 6 of which were Asian-American women. But most don't give a damn right?
Well start now. Start in small steps. What if someday the vice of your own prejudice falls on you? Start educating yourself. Asia is a huge diverse pot-pourrie of heritages, birthplace of most diverse cultures of the world, not just a small yellow box. Start to sympathise over the issues that minority communities face.
Reading diverse reads won't change much, but will make you aware of the "other" experience. Here's some amazing books by Asian authors, in general books on the Asian experience both inside and outside that you ought to read once in your lifetime:
1. Sparks like Stars by Nadia Hashimi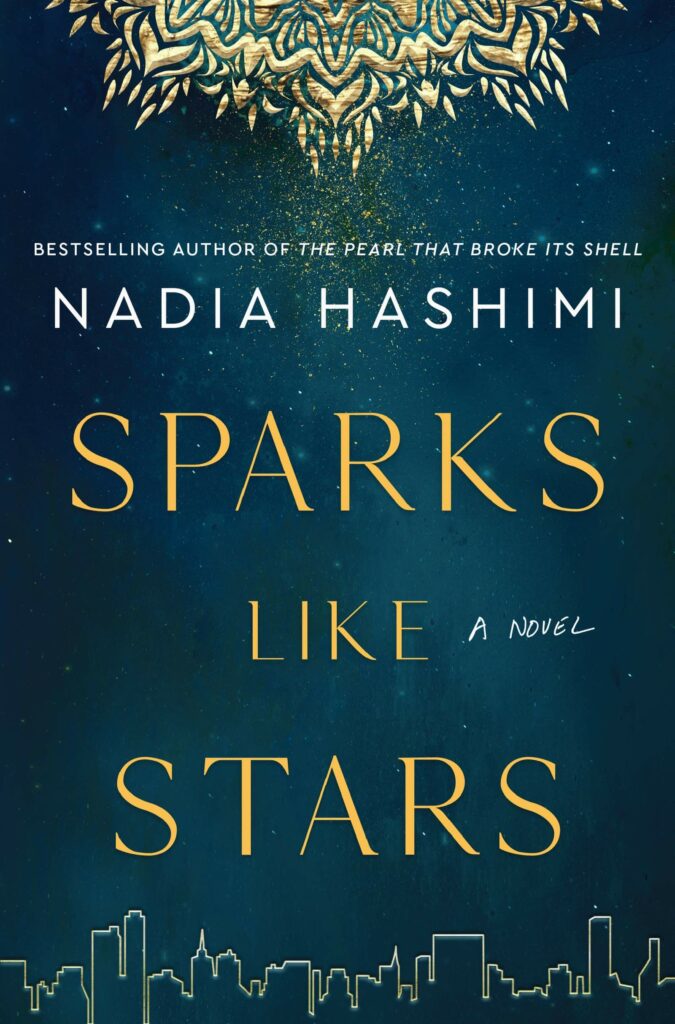 The story of Sitara Zamani whose life is almost destroyed during the Russian occupation in Afghanistan. Faced with the immense struggle of losing her family, the trauma, the racism she faces when she practices her medical degree in America, all boil down to an incredible ending of hope.
2. The Kite Runner by Khaled Hosseini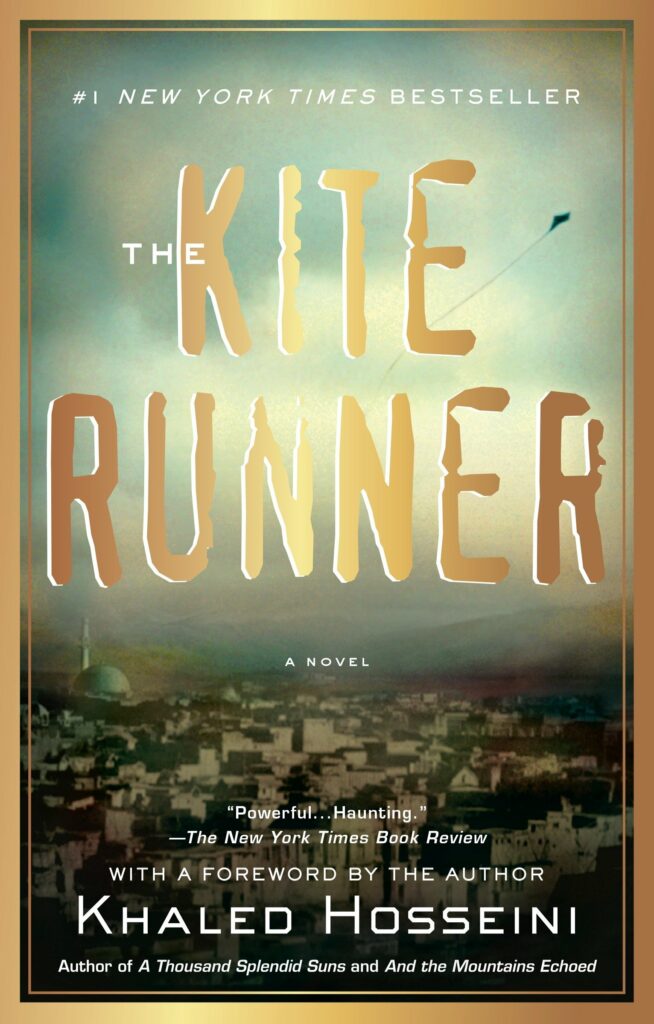 One of the most read books set in the Afghan regions. It follows the story of two children and how their friendship is tested with the growing violence in their surroundings. Hope is something so scarce in today's world but this book allows you to have it.
3. Hellfire by Leesa Gazi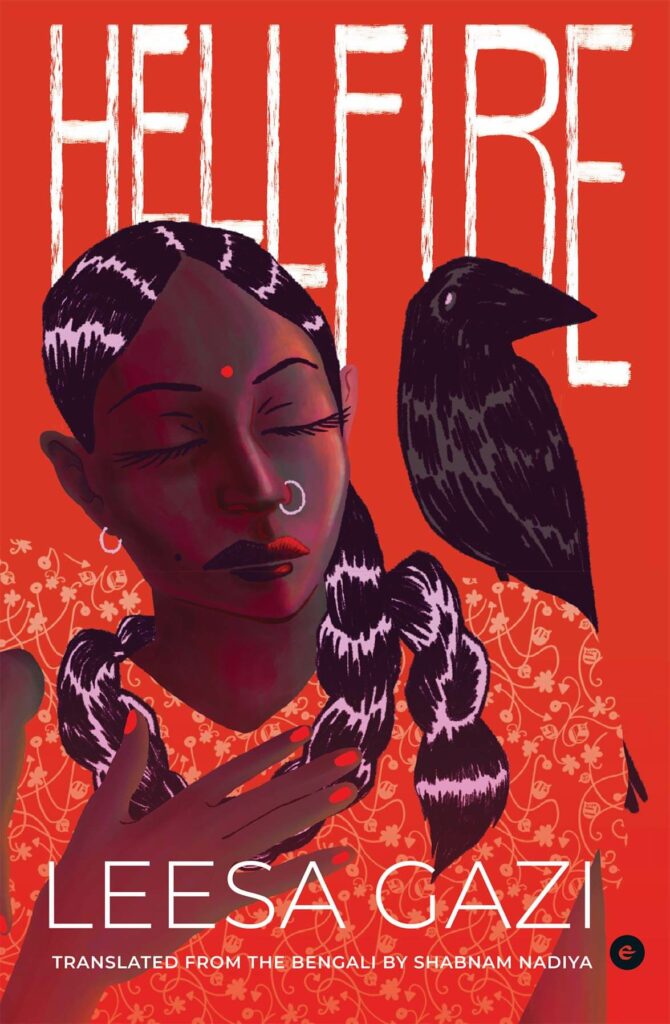 The story of two sisters, who live their life amidst the sexism of the society and the prying eyes of their overprotective mother. Told in stark, taut and powerful prose, it will keep your senses on alert throughout its body.
4. The Mercenary by Moinul Ahsan Saber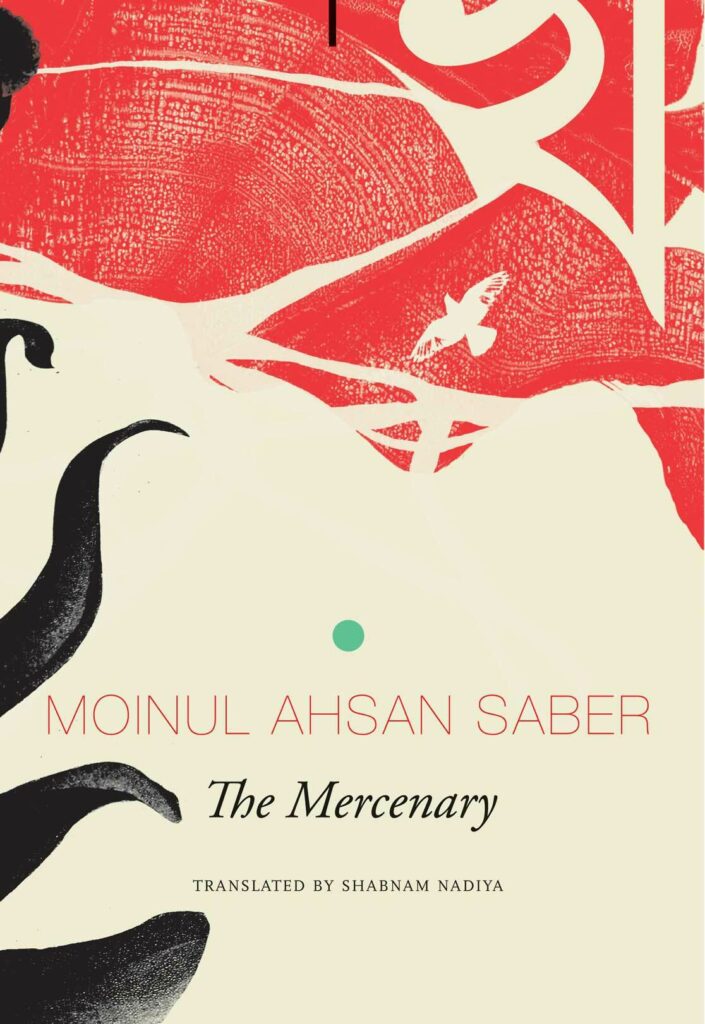 This gripping novel brilliantly straddles the divide between thrillers and literature. Moinul Ahsan Saber here tells the story of Kobej Lethel, a ruthless soldier of fortune employed by a corrupt village chief. A powerful novel of war, history, and the deadly draw of violence, The Mercenary is an unforgettable look into the mind of a man who cannot escape the killing that has become his occupation.
5. The Demoness by Niaz Zaman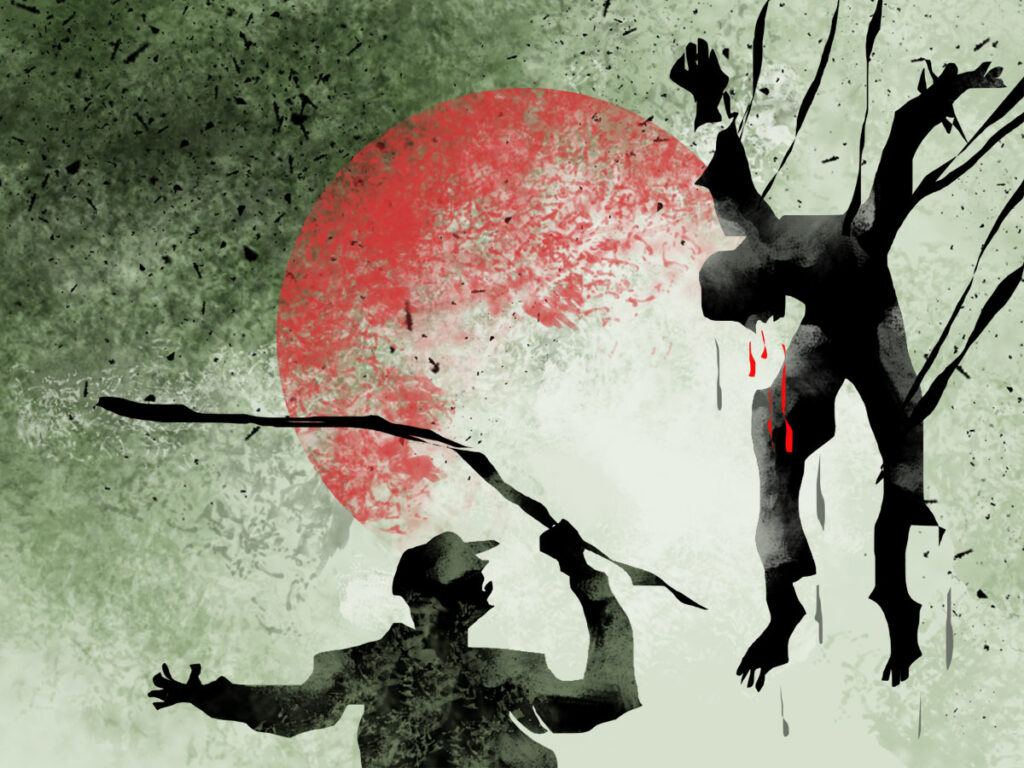 Published to celebrate the fiftieth anniversary of Bangladesh's Independence, the twenty-seven stories in this collection feature the finest short fiction from the nation—since before it achieved independence in 1971 to the present day. Here, readers will find all the greats of Bangladeshi literature. Exceptional in subject, theme, and style, these and the other stories in The Demoness reveal an extraordinary picture of a land and its people.
6. Peace has come by Parismita Singh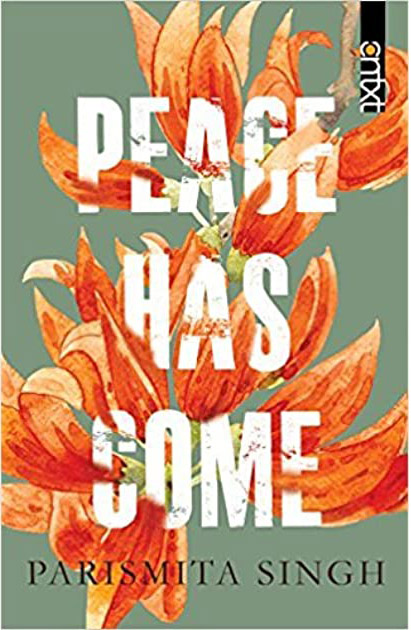 When violence has seeped into the very soil and water of a place, the peace that follows is poisoned too. And everywhere, stories rise to the surface.
In the uneasy, purgatory-like time of ceasefire, there is a sense of renewed optimism. An old man recalls the dream romance of Rwmaii and Sylvia, interrupted by her marriage to a militant. A journalist doesn't know what to do with a murder story that could have been a scoop. A mysterious gun-flute man maintains both peace and terror. An unlikely acquaintance walks Sultana home through an undeclared curfew.
In Parismita Singh's luminous, haunting stories of these years of imminent peace, the rivers, forests, villages, and the many cultures of a small place – Rabha, Bodo, Santhal, Nepali, Koch-Rajbongshi, Muslim – come blazingly alive. To read these stories is to rewire our ideas of war, resolution, and the lives that are lived in between.
7. Chinatown Days by Rita Chowdhury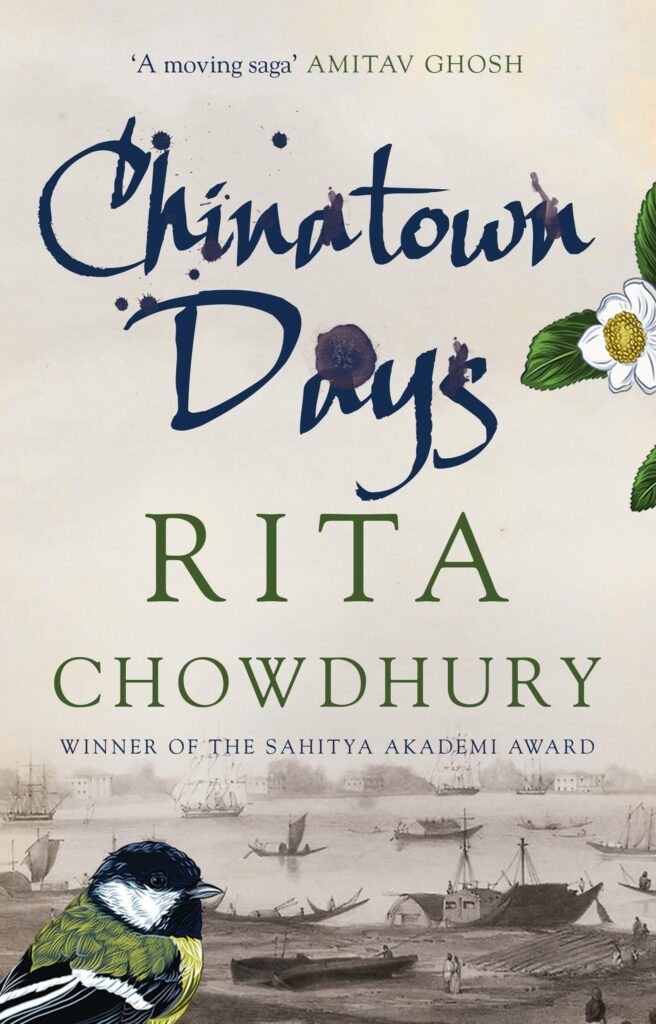 In post-independence Assam, Mei Lin, descended from the slave Ho Han, lives a life of satisfaction with her husband Pulok Barua. But in 1962, as war breaks out in the high Himalayas between India and China, a close family member conspires to have Mei Lin deported to Maoist China. She and thousands of other Chinese Indians will now have to fend for themselves in a land that, despite their origins, is strangely foreign. From the horror-ridden hardships of the slave pens of Assam to the Sino-Indian war, this searing novel tells the story of the Chinese Indians, a community condemned by intolerance to obscurity and untold sorrow.
8. Son of the Thundercloud BY Easterine Kire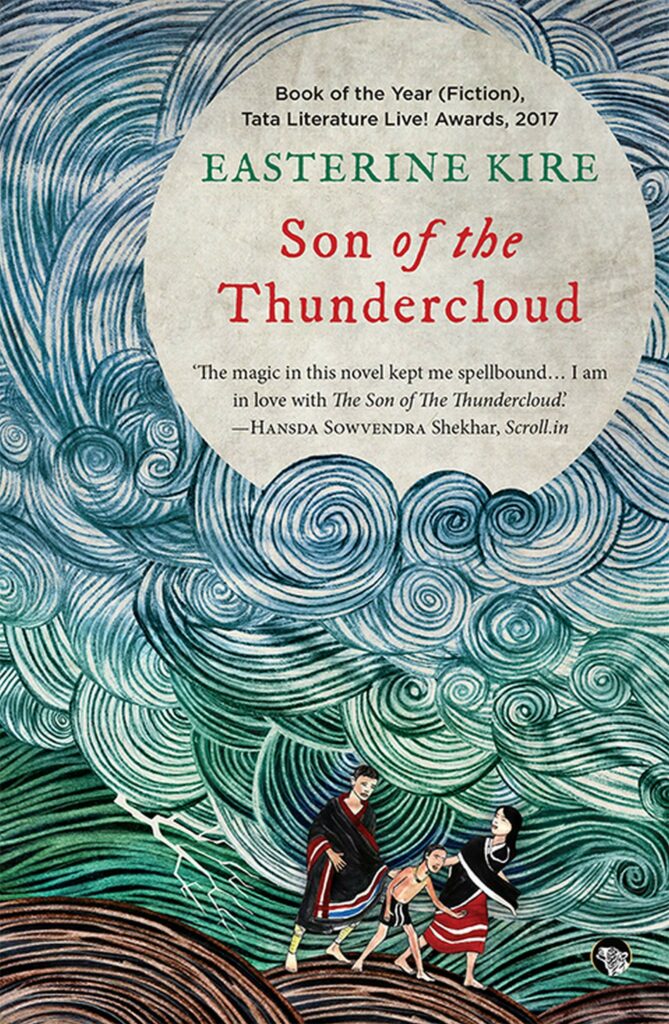 After losing all his family in a terrible famine, a man leaves his village with just the clothes on his back, never once looking back. For endless miles he walks through a landscape as desolate as his heart. Until two ancient women who have waited for rain for four hundred years lead him to the Village of Weavers where a prophecy will be fulfilled. A single drop of rain will impregnate the tiger-widow and her son will slay the spirit-tiger. The traveller will help the woman bring up the boy. He will witness miracles and tragedy and come close to finding a home again. And he will learn that love and life are eternal.
In her new novel, Easterine Kire, combines lyrical storytelling with the magic and wisdom of Naga legends to produce an unforgettable, life-affirming fable.
9. Eve Out of her ruins by Ananda Devi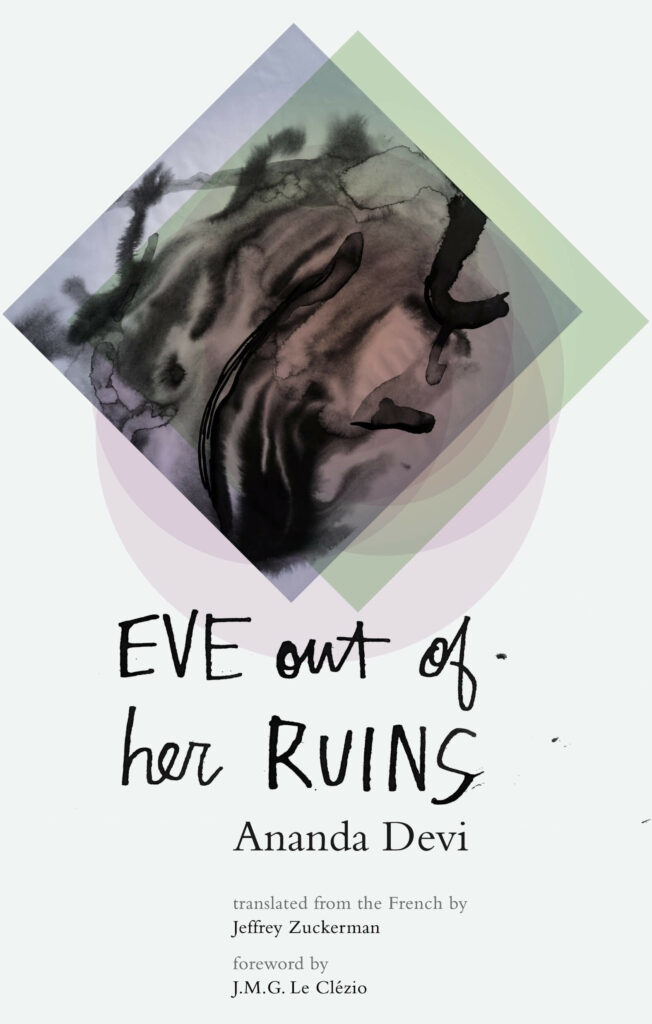 A harrowing account of the hidden violent reality of life in her native country by the figurehead of Mauritian literature.
10. The Runaways by Fatima Bhutto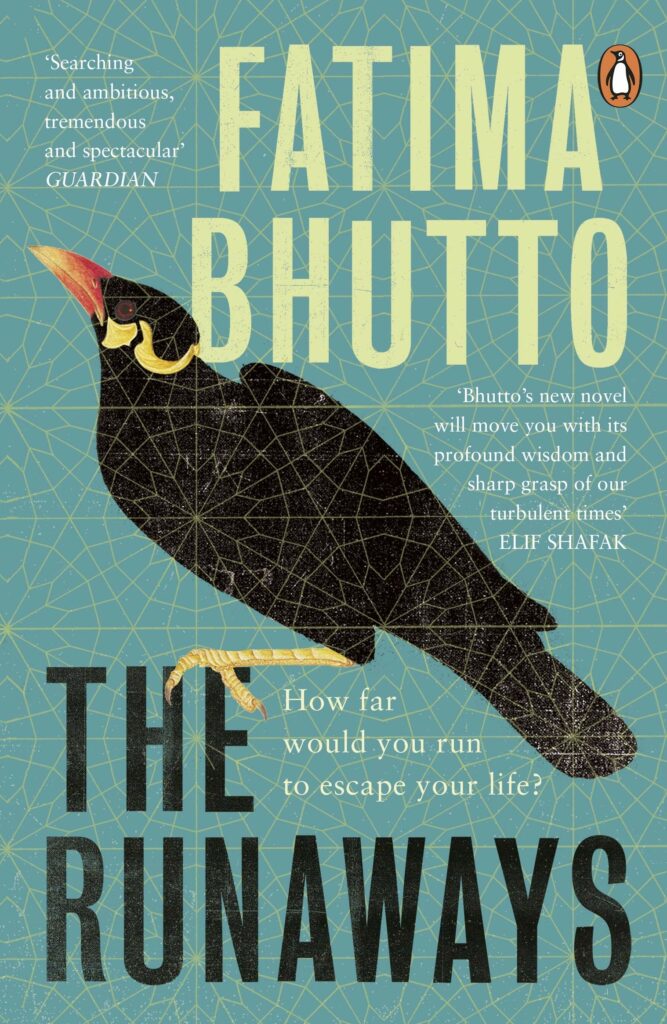 Anita lives in Karachi's biggest slum. Her mother is a maalish wali, paid to massage the tired bones of rich women. But Anita's life will change forever when she meets her elderly neighbour, a man whose shelves of books promise an escape to a different world.
On the other side of Karachi lives Monty, whose father owns half the city and expects great things of him. But when a beautiful and rebellious girl joins his school, Monty will find his life going in a very different direction.
Sunny's father left India and went to England to give his son the opportunities he never had. Yet Sunny doesn't fit in anywhere. It's only when his charismatic cousin comes back into his life that he realises his life could hold more possibilities than he ever imagined.
These three lives will cross in the desert, a place where life and death walk hand in hand, and where their closely guarded secrets will force them to make a terrible choice.
11. The Reluctant Fundamentalist by Mohsin Hamid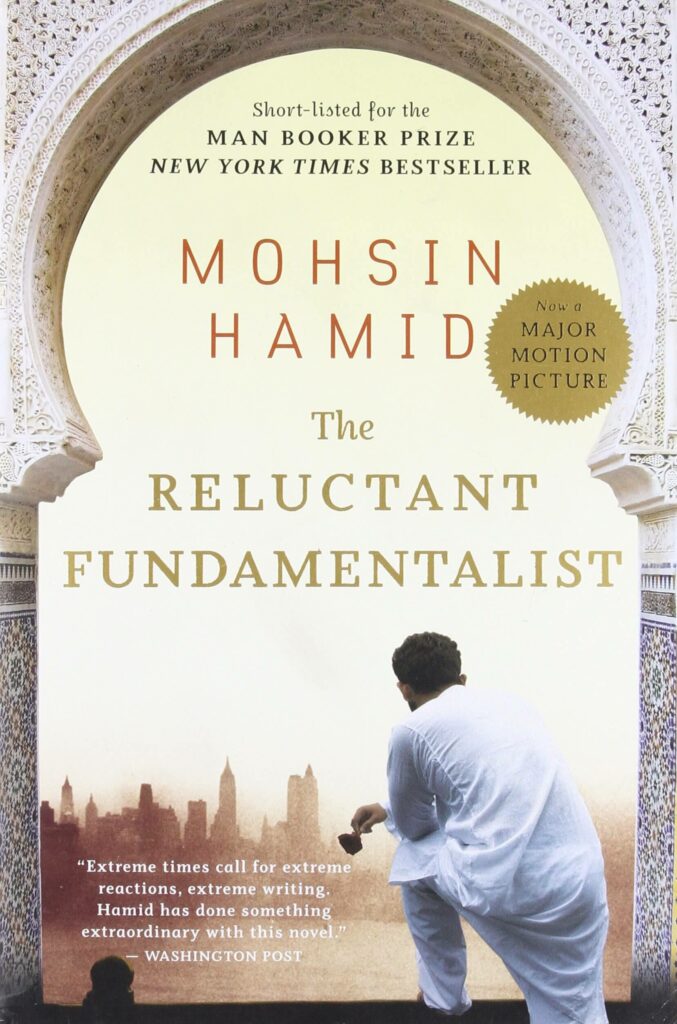 At a café table in Lahore, a bearded Pakistani man converses with a suspicious, and possibly armed, American stranger. As dusk deepens to night, he begins the tale that has brought them to this fateful meeting. . .
Changez is living an immigrant's dream of America. At the top of his class at Princeton, he is snapped up by Underwood Samson, an elite firm that specializes in the "valuation" of companies ripe for acquisition. He thrives on the energy of New York and the intensity of his work, and his infatuation with regal Erica promises entrée into Manhattan society at the same exalted level once occupied by his own family back in Lahore.
For a time, it seems as though nothing will stand in the way of Changez's meteoric rise to personal and professional success. But in the wake of September 11, he finds his position in his adopted city suddenly overturned, and his budding relationship with Erica eclipsed by the reawakened ghosts of her past. And Changez's own identity is in seismic shift as well, unearthing allegiances more fundamental than money, power, and perhaps even love.
Elegant and compelling, Mohsin Hamid's second novel is a devastating exploration of our divided and yet ultimately indivisible world.
12. A Case of Exploding Mangoes by Mohammed Hanif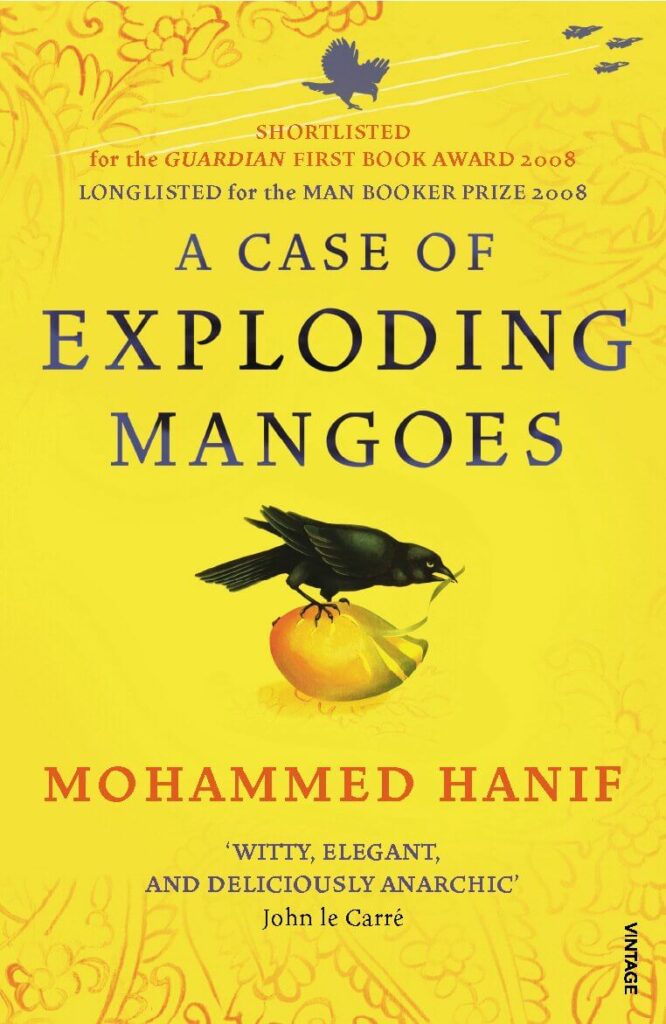 Ali Shigri, Pakistan Air Force pilot and Silent Drill Commander of the Fury Squadron, is on a mission to avenge his father's suspicious death, which the government calls a suicide.Ali's target is none other than General Zia ul-Haq, dictator of Pakistani. Enlisting a rag-tag group of conspirators, including his cologne-bathed roommate, a hash-smoking American lieutenant, and a mango-besotted crow, Ali sets his elaborate plan in motion. There's only one problem: the line of would-be Zia assassins is longer than he could have possibly known. Intrigue and subterfuge combine with bad luck and good in this darkly comic debut about love, betrayal, tyranny, family, and a conspiracy trying its damnedest to happen.
13. The Story of a Brief marriage by Anuk Arudpragasam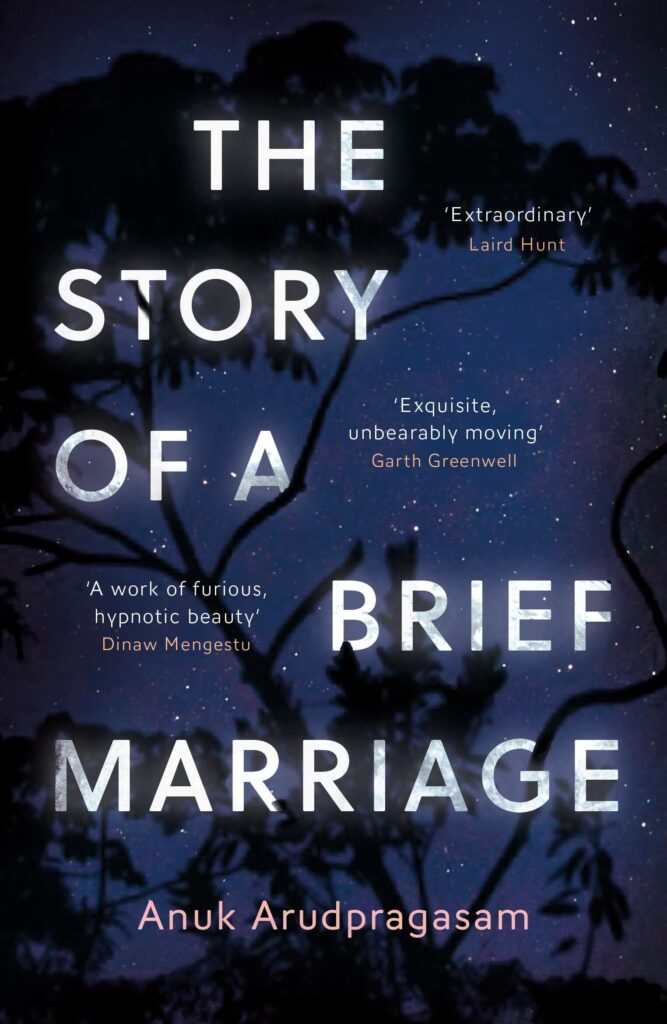 The Story of a Brief Marriage is a feat of extraordinary sensitivity and imagination, a meditation on the fundamental elements of human existence – eating, sleeping, washing, touching, speaking – that give us direction and purpose, even as the world around us collapses. Set over the course of a single day and night, this unflinching debut confronts marriage and war, life and death, bestowing on its subjects the highest dignity, however briefly.
14. The High Priestess never marries by Sharanya Manivanan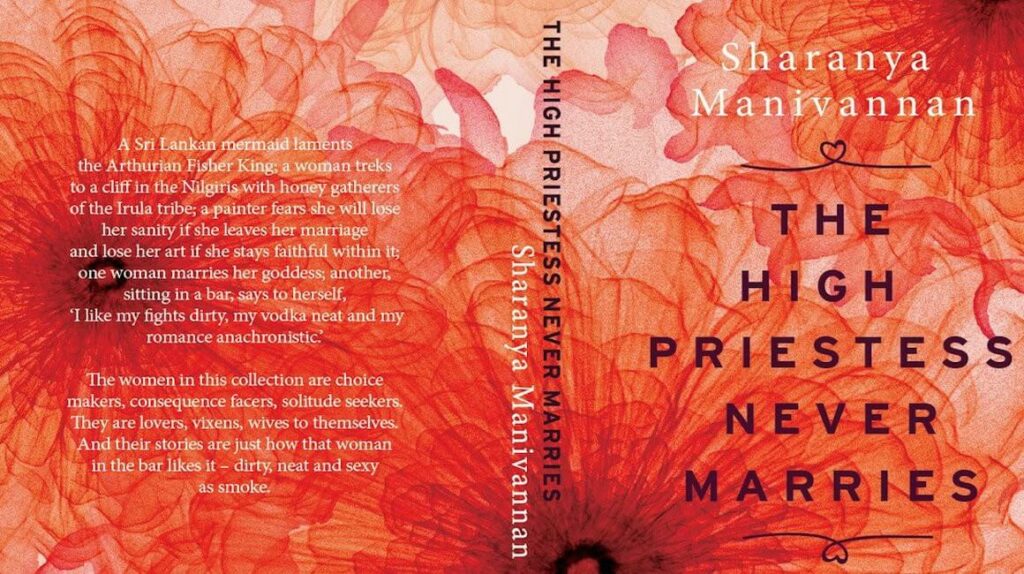 A Sri Lankan mermaid laments the Arthurian Fisher King; a woman treks to a cliff in the Nilgiris with honey gatherers of the Irula tribe; a painter fears she will lose her sanity if she leaves her marriage, and lose her art if she stays faithful within it; one woman marries her goddess; another, sitting in a bar, says to herself, 'I like my fights dirty, my vodka neat and my romance anachronistic.' The women in this collection are choice makers, consequence facers, solitude seekers. They are lovers, vixens, wives to themselves. And their stories are just how that woman in the bar likes it – dirty, neat and sexy as smoke.
15. The Hundred secret senses by Amy Tan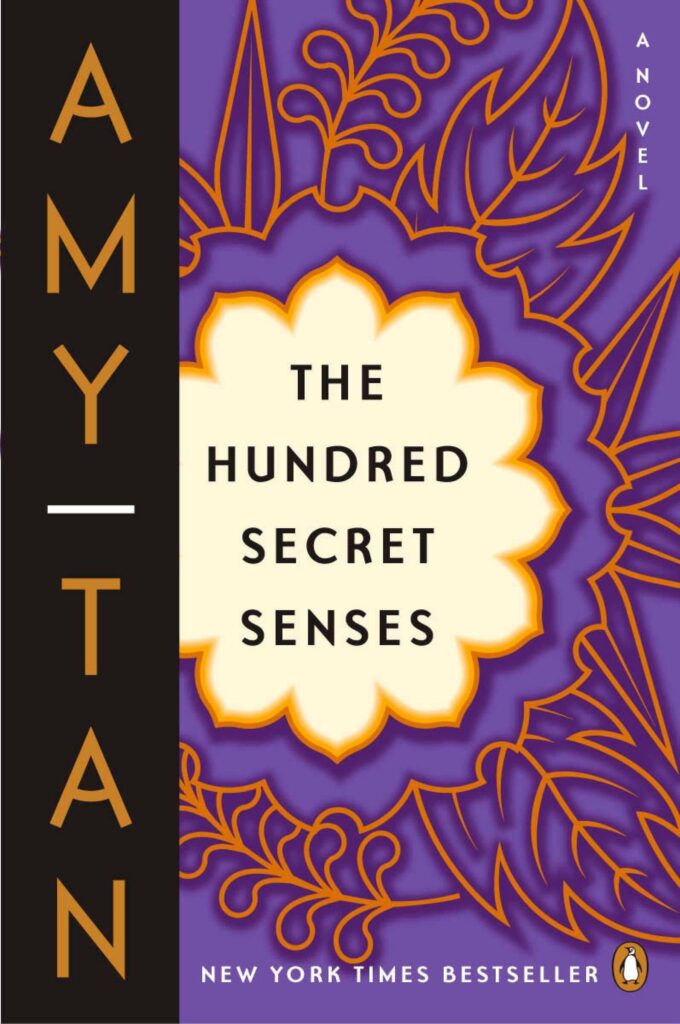 Olivia Laguni is half-Chinese, but typically American in her uneasiness with her patchwork family. And no one in Olivia's family is more embarrassing to her than her half-sister, Kwan Li. For Kwan speaks mangled English, is cheerfully deaf to Olivia's sarcasm, and sees the dead with her "yin eyes."
Even as Olivia details the particulars of her decades-long grudge against her sister (who, among other things, is a source of infuriatingly good advice), Kwan Li is telling her own story, one that sweeps us into the splendor, squalor, and violence of Manchu China. And out of the friction between her narrators, Amy Tan creates a work that illuminates both the present and the past sweetly, sadly, hilariously, with searing and vivid prose.
16. Wild Swans by Jung Chang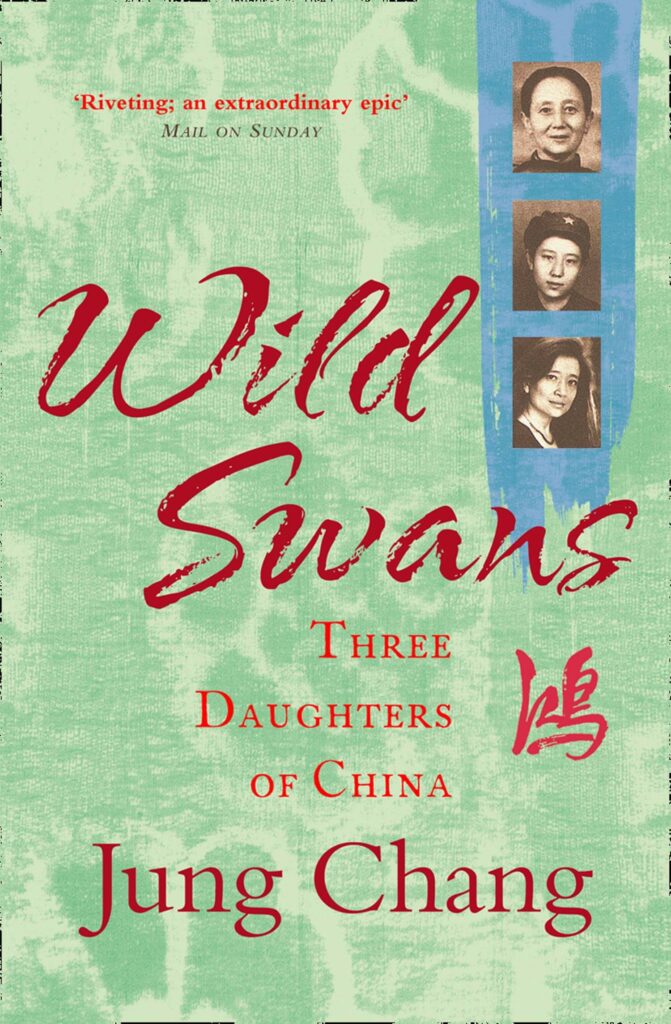 An engrossing record of Mao's impact on China, an unusual window on the female experience in the modern world, and an inspiring tale of courage and love, Jung Chang describes the extraordinary lives and experiences of her family members: her grandmother, a warlord's concubine; her mother's struggles as a young idealistic Communist; and her parents' experience as members of the Communist elite and their ordeal during the Cultural Revolution. Chang was a Red Guard briefly at the age of fourteen, then worked as a peasant, a "barefoot doctor," a steelworker, and an electrician. As the story of each generation unfolds, Chang captures in gripping, moving—and ultimately uplifting—detail the cycles of violent drama visited on her own family and millions of others caught in the whirlwind of history.
17. Pachinko by Min Jin Lee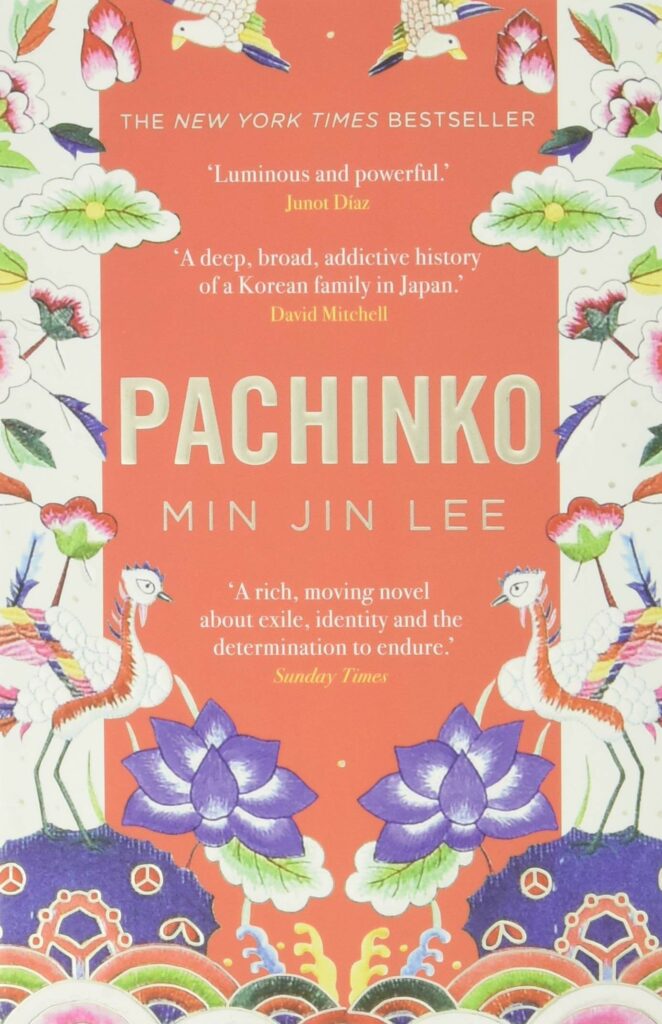 A club-footed, cleft-lipped man marries a fifteen-year-old beauty. The couple have one child, their beloved daughter Sunja. When Sunja falls pregnant by a married yakuza, the family face ruin. But then Isak, a Christian minister, offers her a chance of salvation: a new life in Japan as his wife. Following a man she barely knows to a hostile country in which she has no friends, no home, and whose language she cannot speak, Sunja's salvation is just the beginning of her story. Through eight decades and four generations, Pachinko is an epic tale of family, identity, love, death and survival.
18. The Office of Gardens and Ponds by Didier Decoin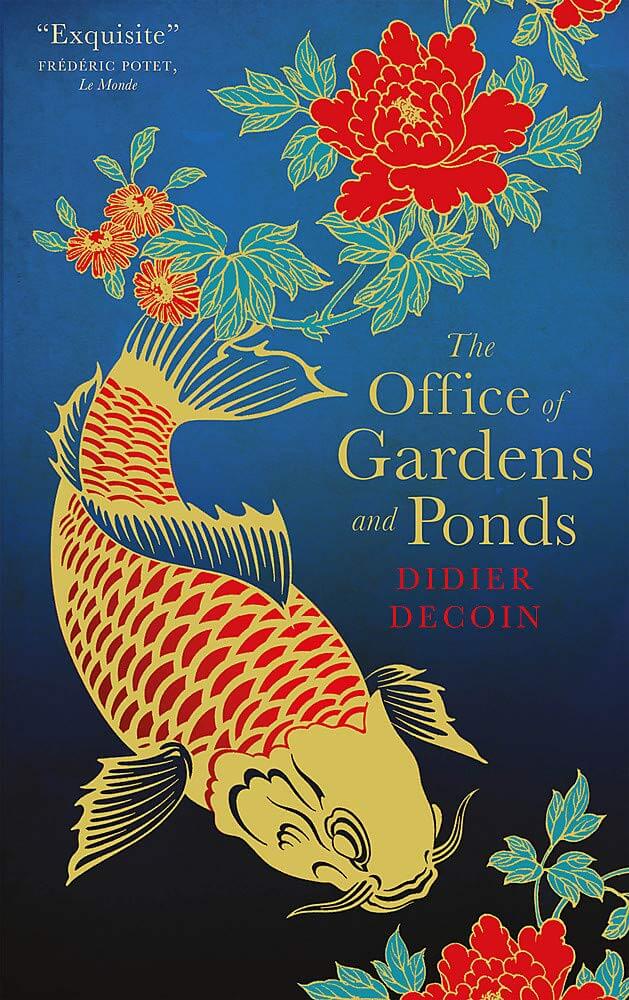 The village of Shimae is thrown into turmoil when master carp-catcher Katsuro suddenly drowns in the murky waters of the Kusagawa river. Who now will carry the precious cargo of carp to the Imperial Palace and preserve the crucial patronage that everyone in the village depends upon?
Step forward Miyuki, Katsuro's grief-struck widow and the only remaining person in the village who knows anything about carp. She alone can undertake the long, perilous journey to the Imperial Palace, balancing the heavy baskets of fish on a pole across her shoulders, and ensure her village's future. So Miyuki sets off. Along her way she will encounter a host of remarkable characters, from prostitutes and innkeepers, to warlords and priests with evil in mind. She will endure ambushes and disaster, for the villagers are not the only people fixated on the fate of the eight magnificent carp.
But when she reaches the Office of Gardens and Ponds, Miyuki discovers that the trials of her journey are far from over. For in the Imperial City, nothing is quite as it seems, and beneath a veneer of refinement and ritual, there is an impenetrable barrier of politics and snobbery that Miyuki must overcome if she is to return to Shimae.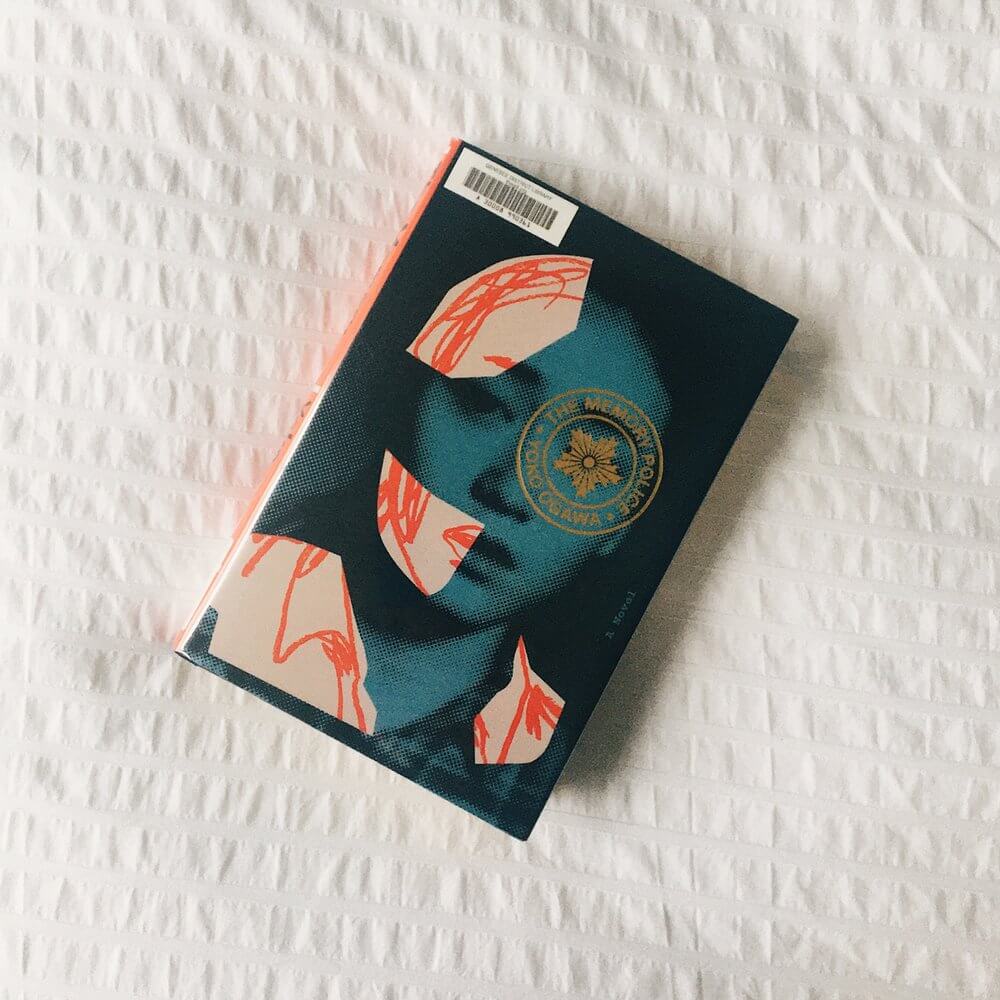 On an unnamed island off an unnamed coast, objects are disappearing: first hats, then ribbons, birds, roses–until things become much more serious. Most of the island's inhabitants are oblivious to these changes, while those few imbued with the power to recall the lost objects live in fear of the draconian Memory Police, who are committed to ensuring that what has disappeared remains forgotten. A surreal, provocative fable about the power of memory and the trauma of loss, The Memory Police is a stunning new work from one of the most exciting contemporary authors writing in any language.
Check my review of The Memory Police by Yoko Ogawa
20. Kim Ji-Young: Born 1982 by Cho Nam-Joo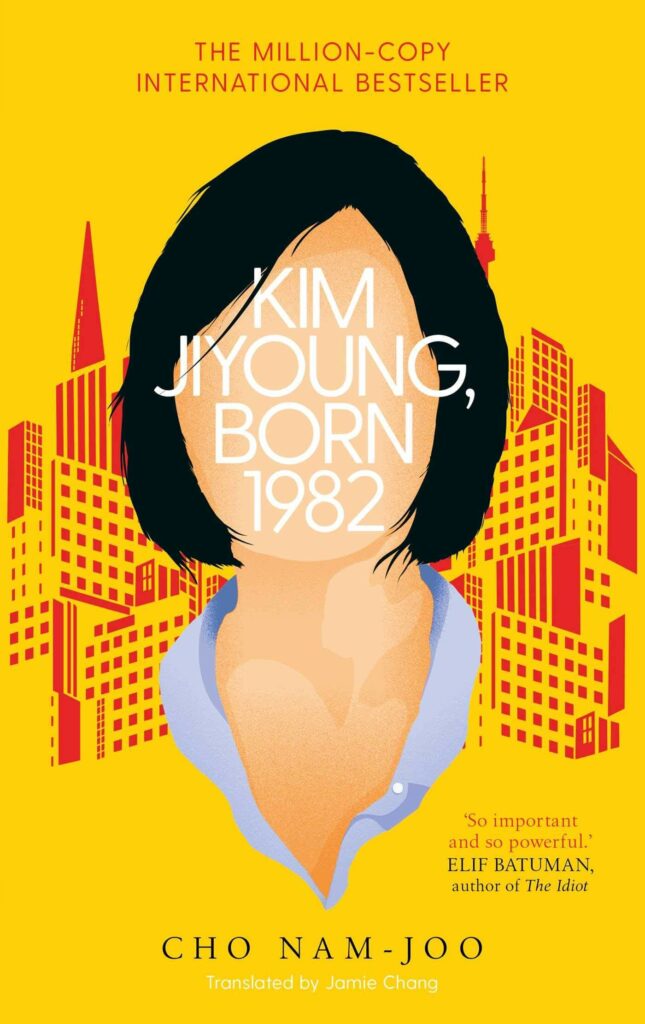 The life story of one young woman born at the end of the twentieth century raises questions about endemic misogyny and institutional oppression that are relevant to us all. Riveting, original and uncompromising, this is one of the most important book to have emerged from South Korea.
21. The Vegetarian by Han Kang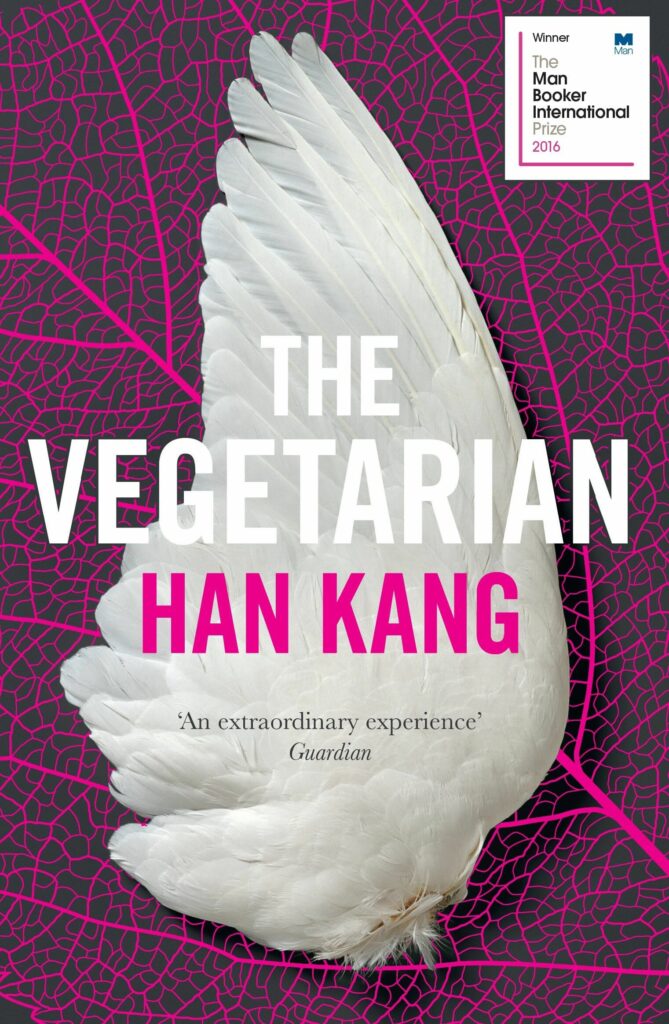 Yeong-hye and her husband are ordinary people. He is an office worker with moderate ambitions and mild manners; she is an uninspired but dutiful wife. The acceptable flatline of their marriage is interrupted when Yeong-hye, seeking a more 'plant-like' existence, decides to become a vegetarian, prompted by grotesque recurring nightmares. In South Korea, where vegetarianism is almost unheard-of and societal mores are strictly obeyed, Yeong-hye's decision is a shocking act of subversion. Her passive rebellion manifests in ever more bizarre and frightening forms, leading her bland husband to self-justified acts of sexual sadism. His cruelties drive her towards attempted suicide and hospitalisation. She unknowingly captivates her sister's husband, a video artist. She becomes the focus of his increasingly erotic and unhinged artworks, while spiralling further and further into her fantasies of abandoning her fleshly prison and becoming – impossibly, ecstatically – a tree.
Fraught, disturbing and beautiful, The Vegetarian is a novel about modern day South Korea, but also a novel about shame, desire and our faltering attempts to understand others, from one imprisoned body to another.
22. The Mountains Sing by Nguyen Phan Que Mai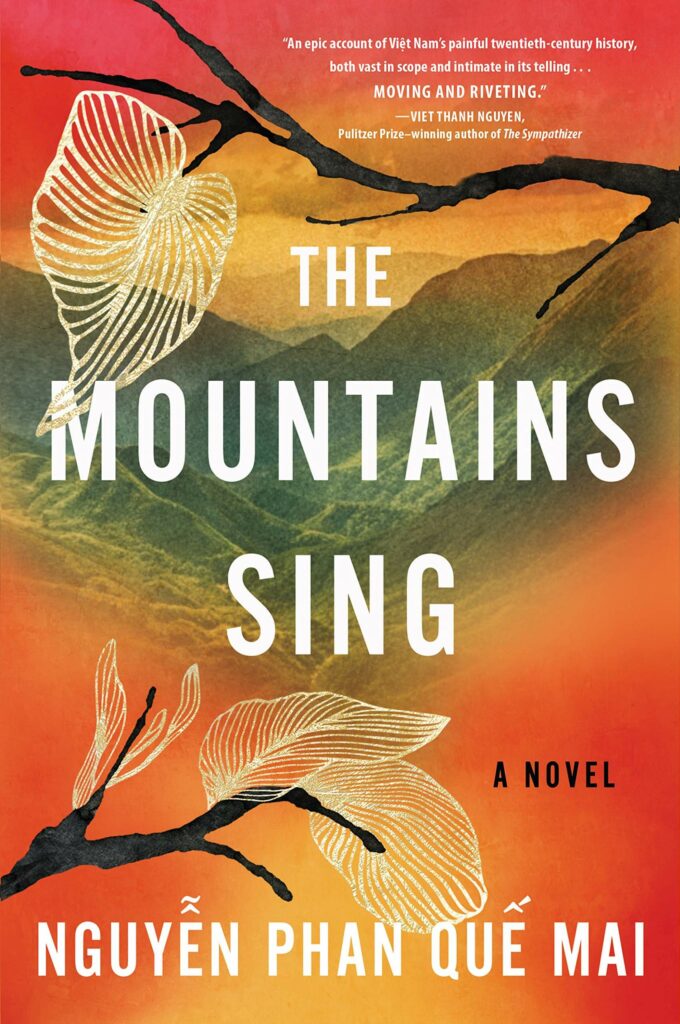 The Mountains Sing tells an enveloping, multigenerational tale of the Trần family, set against the backdrop of the Việt Nam War. Trần Diệu Lan, who was born in 1920, was forced to flee her family farm with her six children during the Land Reform as the Communist government rose in the North. Years later in Hà Nội, her young granddaughter, Hương, comes of age as her parents and uncles head off down the Hồ Chí Minh Trail to fight in a conflict that tore not just her beloved country, but her family apart. Vivid, gripping, and steeped in the language and traditions of Việt Nam, The Mountains Sing brings to life the human costs of this conflict from the point of view of the Vietnamese people themselves, while showing us the true power of kindness and hope.
23. The Sympathizer by Viet Thanh Nguyen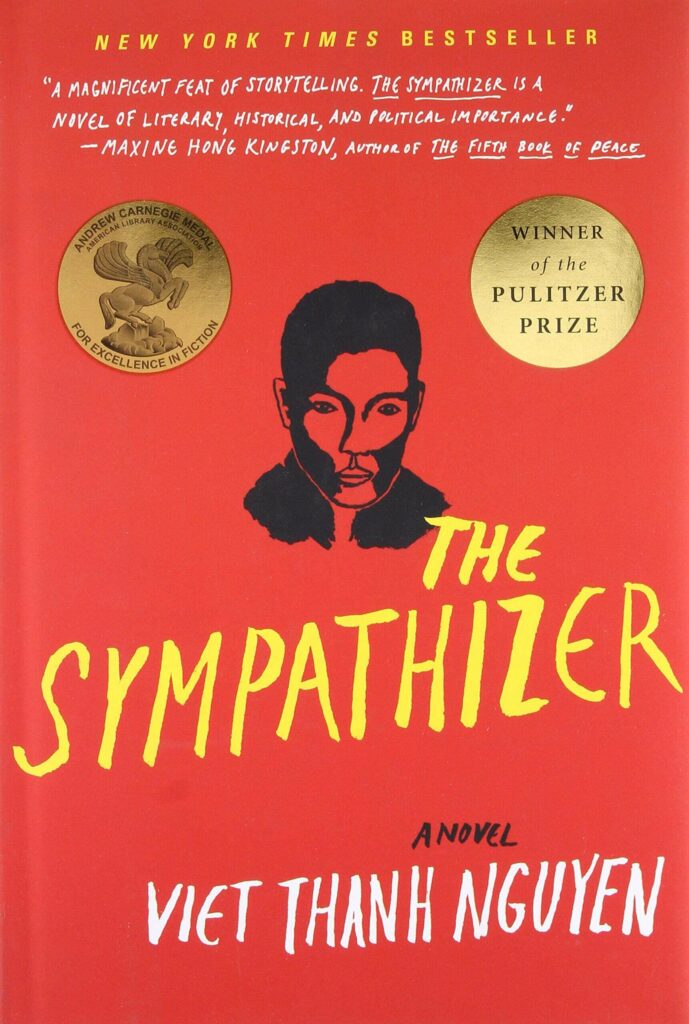 The Sympathizer is a sweeping epic of love and betrayal. The narrator, a communist double agent, is a "man of two minds," a half-French, half-Vietnamese army captain who comes to America after the Fall of Saigon, and while building a new life with other Vietnamese refugees in Los Angeles is secretly reporting back to his communist superiors in Vietnam. The Sympathizer is a blistering exploration of identity and America, a gripping spy novel, and a powerful story of love and friendship.
24. The Empress of Salt and Fortune by Nghi Vo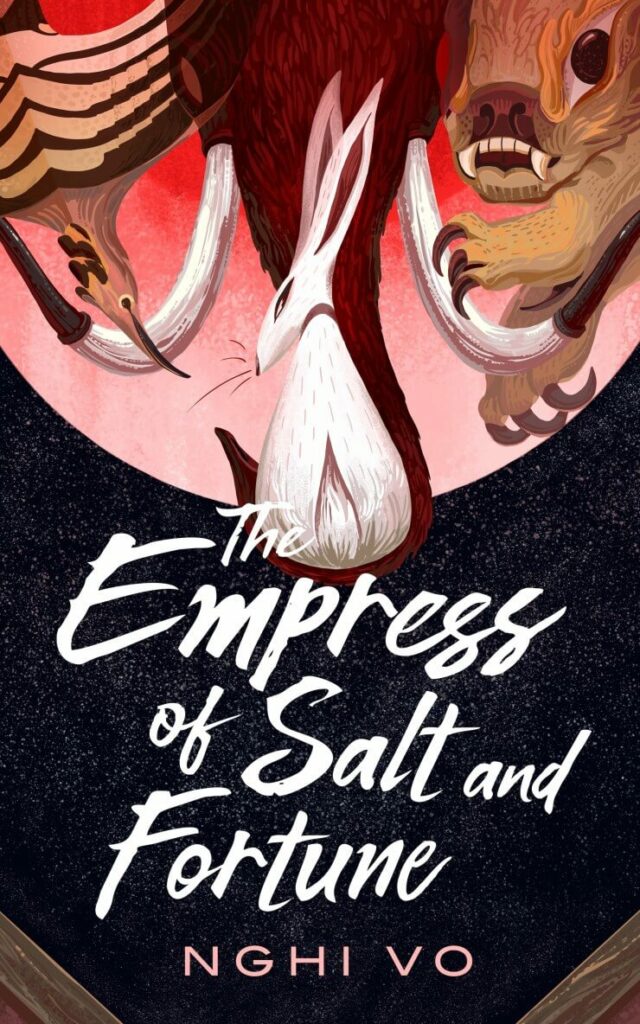 A young royal from the far north, is sent south for a political marriage in an empire reminiscent of imperial China. Her brothers are dead, her armies and their war mammoths long defeated and caged behind their borders. Alone and sometimes reviled, she must choose her allies carefully. Rabbit, a handmaiden, sold by her parents to the palace for the lack of five baskets of dye, befriends the emperor's lonely new wife and gets more than she bargained for. At once feminist high fantasy and an indictment of monarchy, this evocative debut follows the rise of the empress In-yo, who has few resources and fewer friends. She's a northern daughter in a mage-made summer exile, but she will bend history to her will and bring down her enemies, piece by piece.
25. On Earth we are briefly gorgeous by Ocean Vuong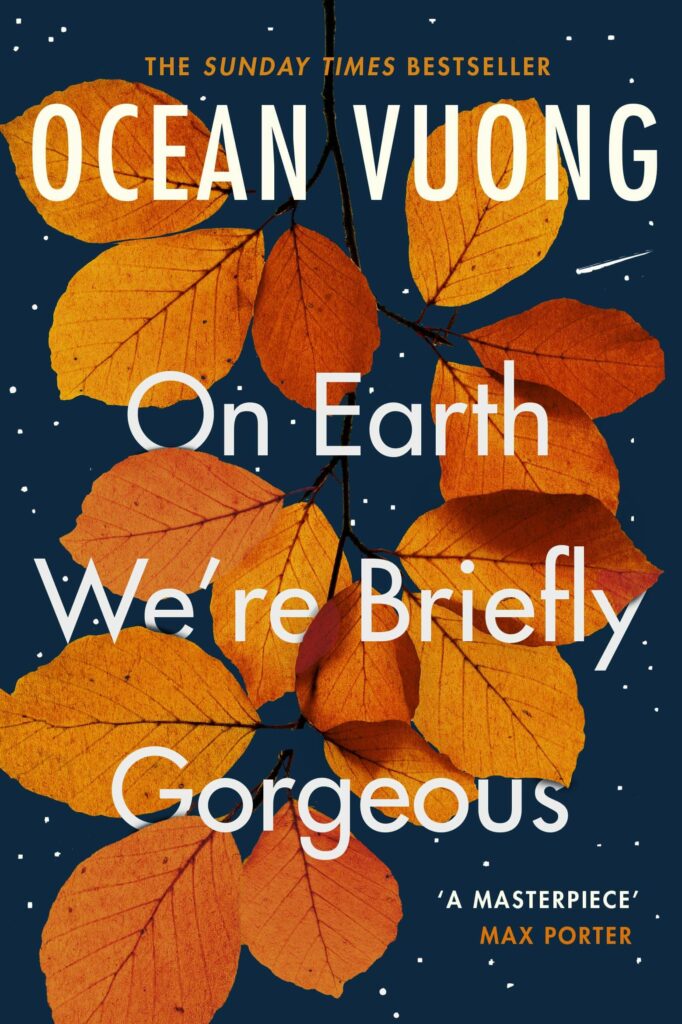 On Earth We're Briefly Gorgeous is a letter from a son to a mother who cannot read. Written when the speaker, Little Dog, is in his late twenties, the letter unearths a family's history that began before he was born — a history whose epicenter is rooted in Vietnam — and serves as a doorway into parts of his life his mother has never known, all of it leading to an unforgettable revelation. At once a witness to the fraught yet undeniable love between a single mother and her son, it is also a brutally honest exploration of race, class, and masculinity. Asking questions central to our American moment, immersed as we are in addiction, violence, and trauma, but undergirded by compassion and tenderness, On Earth We're Briefly Gorgeous is as much about the power of telling one's own story as it is about the obliterating silence of not being heard.
26. Know my Name by Chanel Miller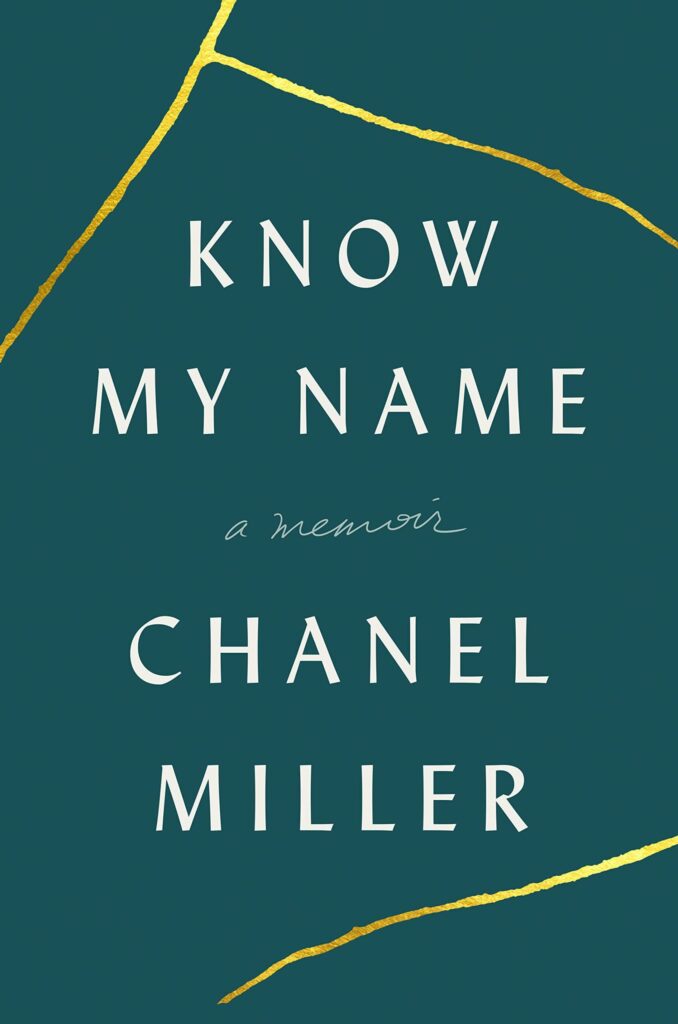 Chanel Miller's story changed our world forever. In 2016 Brock Turner was sentenced to just six months in jail after he was caught sexually assaulting her on Stanford's campus. His light sentencing, and Chanel's victim impact statement, which was read by eleven million people in four days, sparked international outrage and action. Know My Name is an intimate, profoundly moving memoir that exposes a patriarchal culture biased to protect perpetrators, a criminal justice system designed to fail the most vulnerable, and ultimately shines with the courage required to move through suffering and live a full and beautiful life. Entwining pain, resilience, and humour, this breath-taking memoir will stand as a modern classic.
27. A Little Life by Hanya Yanagihara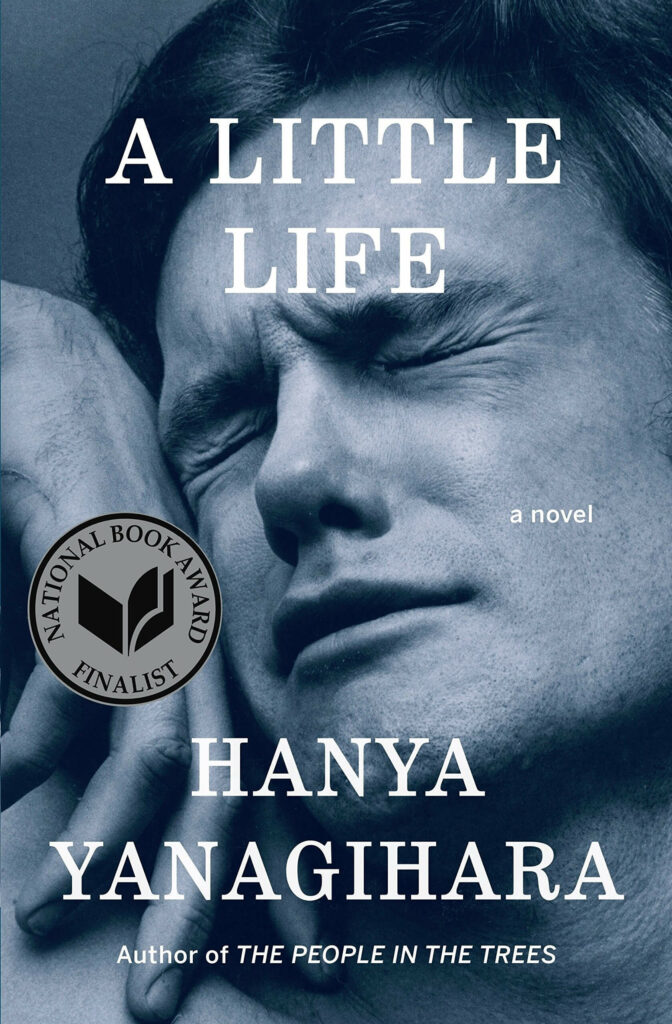 A Little Life follows four college classmates–broke, adrift, and buoyed only by their friendship and ambition–as they move to New York in search of fame and fortune. While their relationships, which are tinged by addiction, success, and pride, deepen over the decades, the men are held together by their devotion to the brilliant, enigmatic Jude, a man scarred by an unspeakable childhood trauma. A hymn to brotherly bonds and a masterful depiction of love in the twenty-first century, Hanya Yanagihara's stunning novel is about the families we are born into, and those that we make for ourselves.
28. Crazy Rich Asians by Kevin Kwan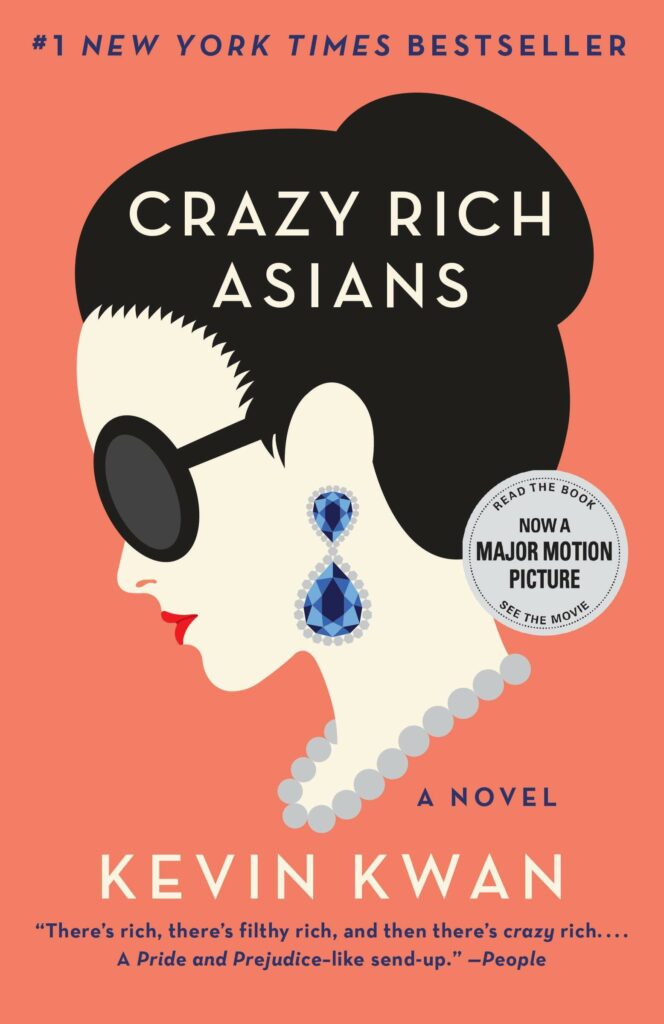 When New Yorker Rachel Chu agrees to spend the summer in Singapore with her boyfriend, Nicholas Young, she envisions a humble family home and quality time with the man she hopes to marry. But Nick has failed to give his girlfriend a few key details. One, that his childhood home looks like a palace; two, that he grew up riding in more private planes than cars; and three, that he just happens to be the country's most eligible bachelor. On Nick's arm, Rachel may as well have a target on her back the second she steps off the plane, and soon, her relaxed vacation turns into an obstacle course of old money, new money, nosy relatives, and scheming social climbers.
29. How we Disappeared by Jing-Jing Lee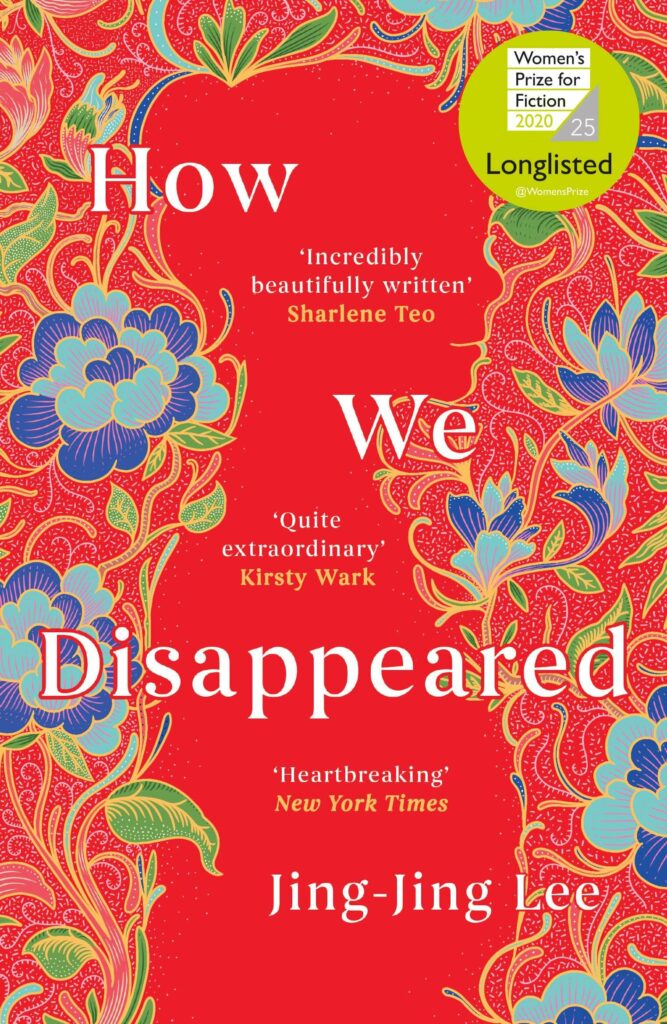 As Japanese troops sweep down Malaysia and into Singapore, a village is ransacked. Only three survivors remain, one of them a tiny child. In a neighbouring village, seventeen-year-old Wang Di is bundled into the back of a troop carrier and shipped off to a Japanese military rape camp. In the year 2000, her mind is still haunted by her experiences there, but she has long been silent about her memories of that time. It takes twelve-year-old Kevin, and the mumbled confession he overhears from his ailing grandmother, to set in motion a journey into the unknown to discover the truth. Weaving together two timelines and two life-changing secrets, How We Disappeared is an evocative, profoundly moving and utterly dazzling novel heralding the arrival of a new literary star.
30. Patron Saints of Nothing by Randy Ribay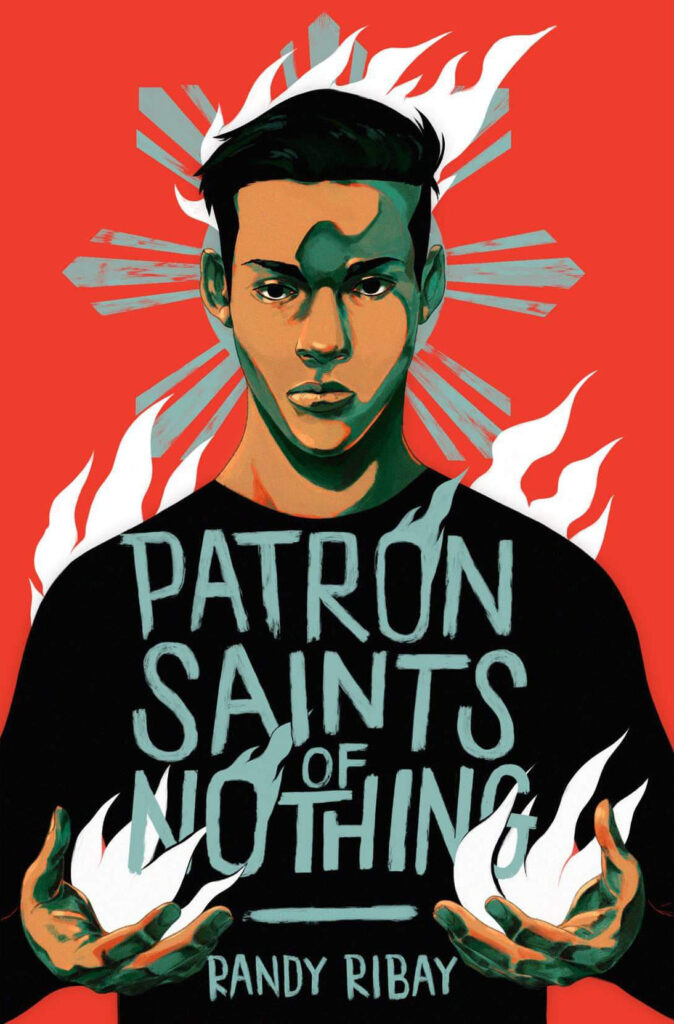 Jay Reguero plans to spend the last semester of his senior year playing video games before heading to the University of Michigan in the fall. But when he discovers that his Filipino cousin Jun was murdered as part of President Duterte's war on drugs, and no one in the family wants to talk about what happened, Jay travels to the Philippines to find out the real story. Hoping to uncover more about Jun and the events that led to his death, Jay is forced to reckon with the many sides of his cousin before he can face the whole horrible truth — and the part he played in it. As gripping as it is lyrical, Patron Saints of Nothing is a page-turning portrayal of the struggle to reconcile faith, family, and immigrant identity.
31. Celestial Bodies by Jokha Alharthi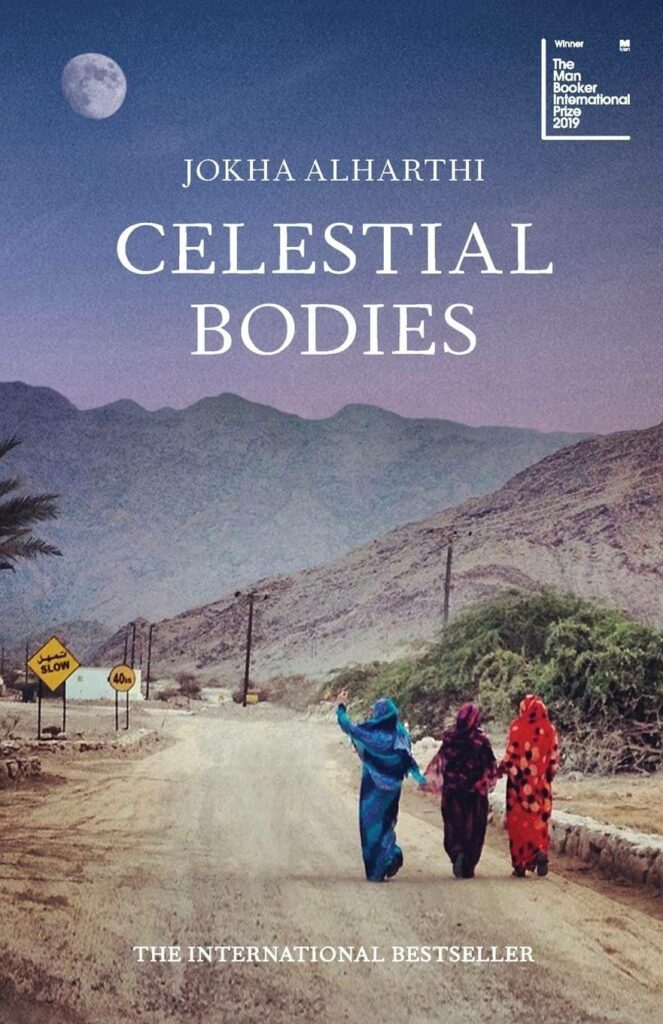 Celestial Bodies is set in the village of al-Awafi in Oman, where we encounter three sisters: Mayya, who marries Abdallah after a heartbreak; Asma, who marries from a sense of duty; and Khawla who rejects all offers while waiting for her beloved, who has emigrated to Canada. These three women and their families witness Oman evolve from a traditional, slave-owning society slowly redefining itself after the colonial era, to the crossroads of its complex present. Elegantly structured and taut, Celestial Bodies is a coiled spring of a novel, telling of Oman's coming-of-age through the prism of one family's losses and loves.
32 books by Asian authors you should read once in your lifetime
Disclaimer: This post contains affiliate links. If you click through and purchase one of these products, we receive a small commission at no extra cost to you. These affiliate links is one way to support us.