That one place which every bookworm (don't you dare deny!) missed going to during this wretched pandemic is imaginary drumrolls their favorite BOOKSTORE!!!! To be lost between alleys and towers and mountains of books forever, what more generous gift can we ask for?!
And finally, with places opening up gradually, I hope we get to visit our dreamlands very soon. I can't wait to get lost between alleys and towers and mountains of books! You remember Around the World in 80 days by Jules Verne? That eventful journey of Phileas Fogg and Jean Passepartout, travelling around the globe in 80 days, oh how I loved it!
Our protagonists travel to 20 locations throughout the book. And to make that journey- and the book more exciting, I have compiled a list of bookstores in each of these locations, which you can visit while travelling.
It is to be noted that I have not visited any of these stores, and have came across these while researching on the internet.
Daunt Books, Marylebone- London: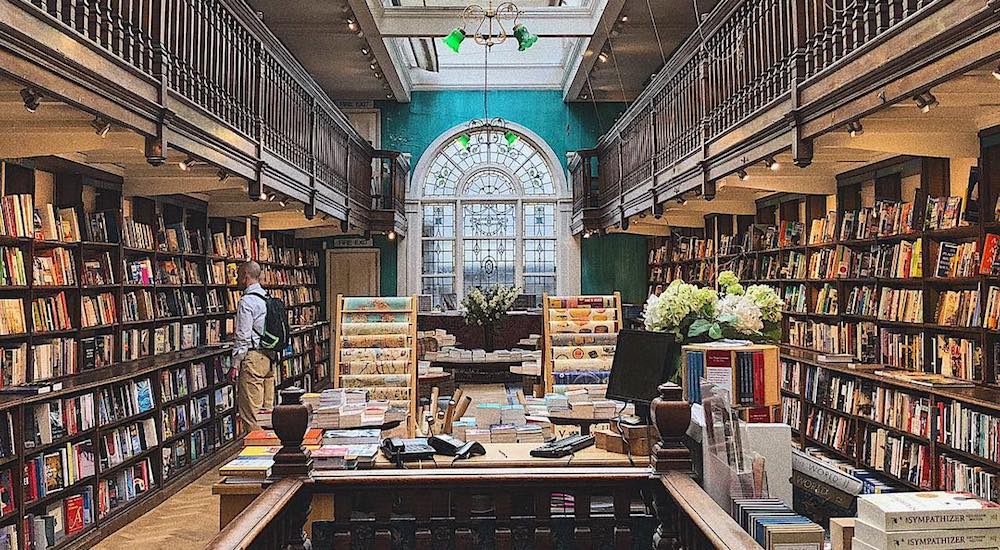 Situated in Marylebone, London, the first Daunt Books store came into being in 1910. The high oak shelves and beautiful lighting gives the overall atmosphere a classic look. Daunt Books is a chain store, with many of its branches spread out in London. They specialize in travelogues and have their books arranged country wise. Make sure to visit them if you are on a trip to London.
Shakespeare & Company, Paris: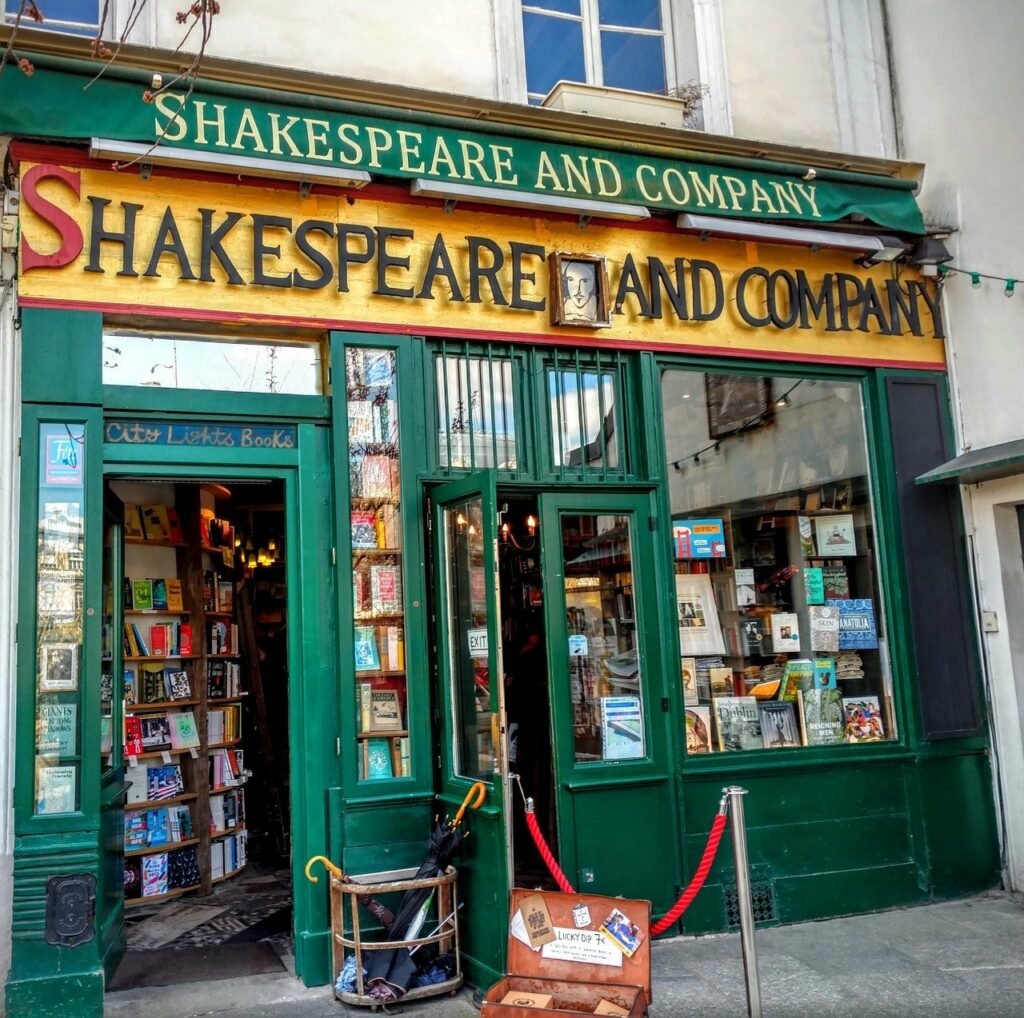 Opposite Notre Dame, Shakespeare and Company was established in 1919. Their website acclaims it had been the gathering place of literary legends like Hemingway and Fitzgerald. The bookstore celebrated its 100th anniversary last year. It also has a café next to it, so all you have to do is grab a book, order something and read!!
Libreria Internazionale Luxemburg, Turin: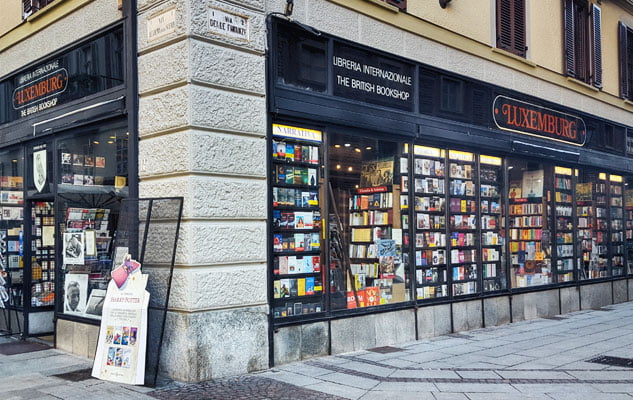 The oldest bookshop in Turin, Libreria Internazionale Luxemburg was established in 1872. With a huge collection of books in numerous languages, this bookstore houses magazines and newspapers from different countries too.This beauty has also been featured in an Argentine newspaper as one of the top 10 most beautiful bookstores on the planet.
Diwan Bookstore, Egypt:
With 10 branches spread over Egypt, the first of them was founded in 2002. It has won several awards over the years. It also hosts various cultural events and functions. Their mission is to celebrate and act as a bridge between different cultures.
Kitab Khana, Bombay (Now Mumbai):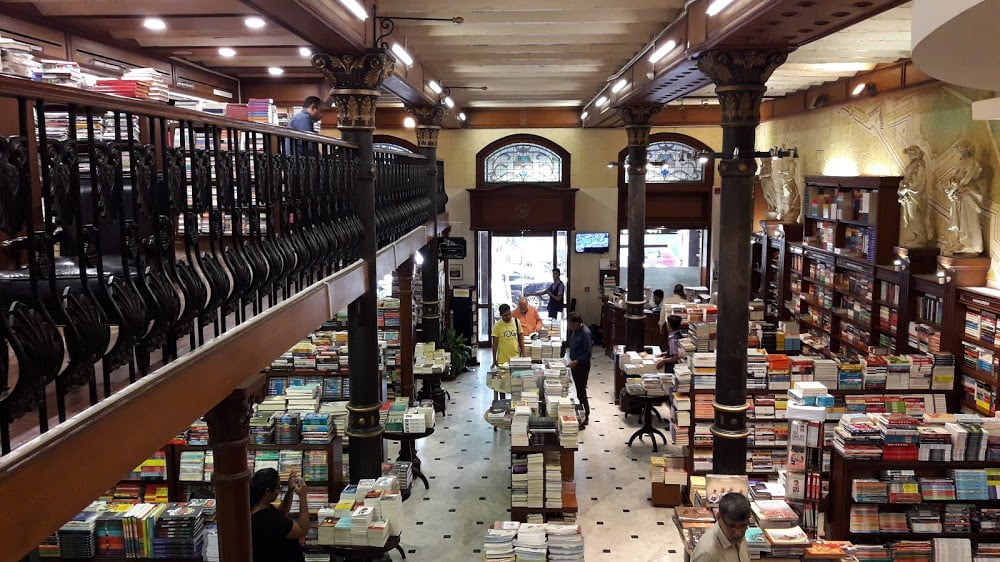 Located in the Fort area of Mumbai, Kitab Khana is the love of many readers in Mumbai. This independent bookstore is housed in a 150-year-old building. They have a huge collection of books in many languages including Hindi, English, Marathi, Gujarati and Urdu. They also have a separate children's section and a café.
Universal Bookstore, Allahabad (Now Prayagraj):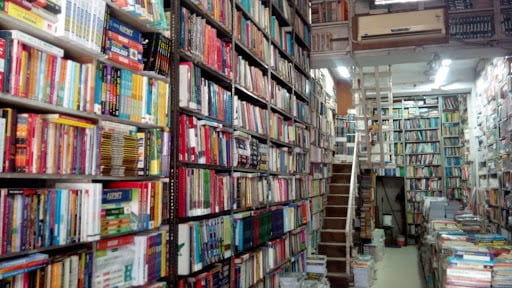 Prayagraj is the epicentre of culture and heritage of India. Other than being the union place of three ancient rivers, it is also the hub of knowledge. Universal Bookstore is known to be the most renowned bookstore in the city from the past 50 years. They sell an assortment of books including fiction, non-fiction, literature, school books and even books for competitive exams.
Seagull Books, Calcutta (Now Kolkata):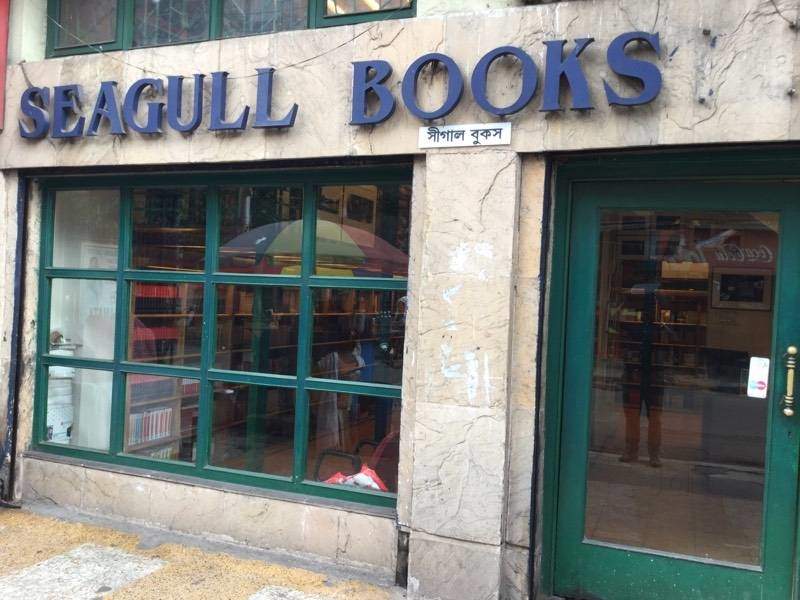 The birthplace of many literary celebrities like the Nobel Prize Winner Shri Rabindranath Tagore, Kolkata is famous for its love for books. Seagull Books, established in 1982 is a warm, cozy and lovely spot to spend your day reading. With a beautiful interior, the walls and adorned with huge shelves laden with books and paintings. They have a good collection on books about art, cinema, philosophy and non-fictions.
Littered With Books, Singapore: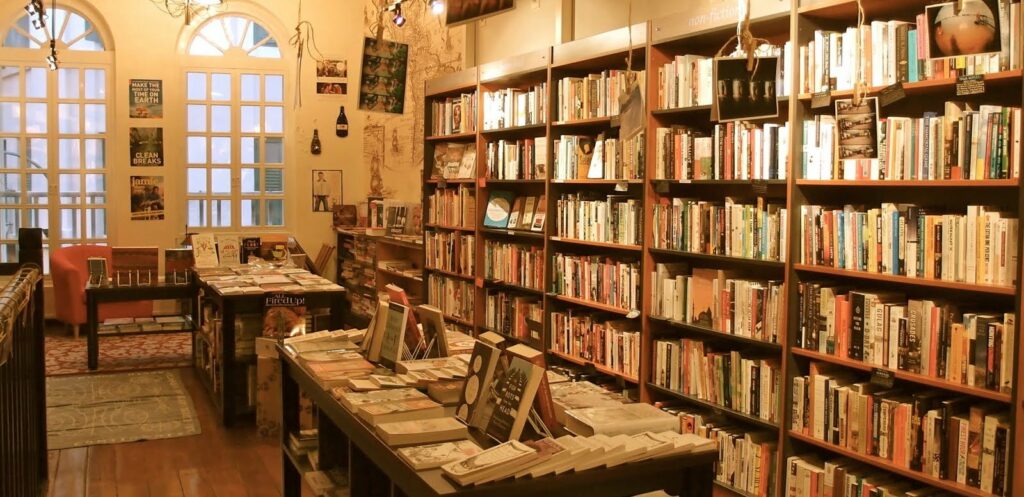 This beautiful bookstore in Singapore is the best place to be on a rainy afternoon. It's a gorgeous interior, friendly atmosphere and a great collection of books makes Littered With Books the perfect pick of all. It is an independent bookstore with its own personal touch, which attracts the reader, unlike other chain bookstores.
Bleak House Books, Hong Kong: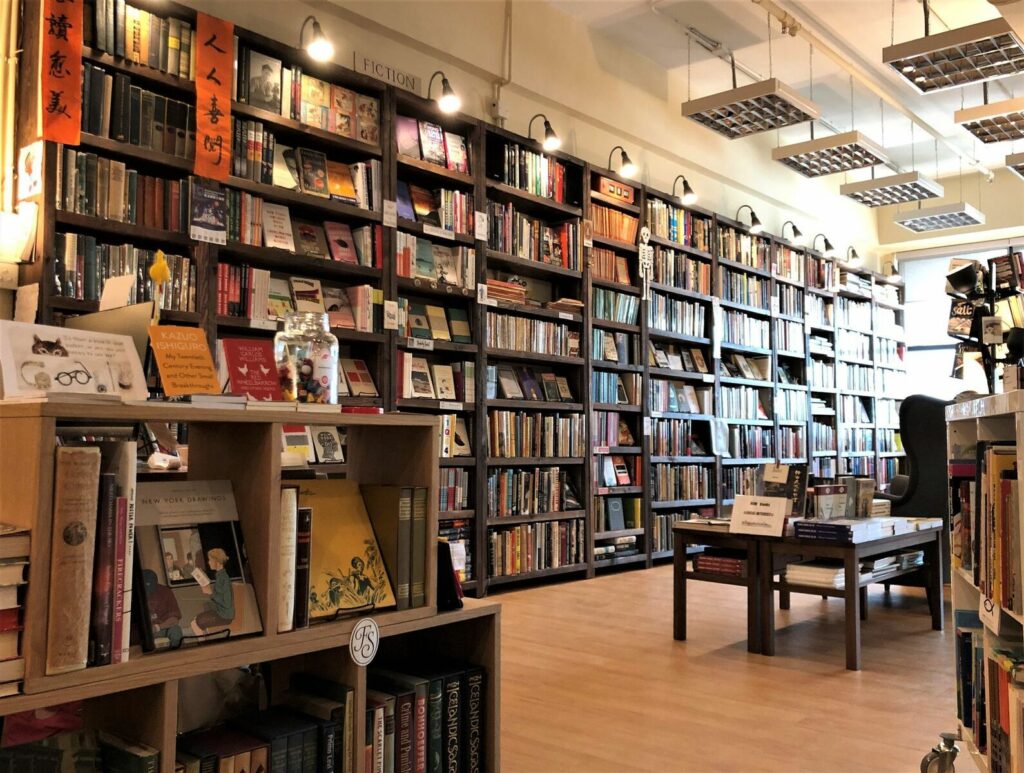 Taking its name from a Dickens novel, Bleak House Books is located a little apart from the hustle and bustle of the city. Not very large, they have a limited yet specially curated collection of fictions, classics and many popular comics. They prefer quality over quantity and make sure that the place is less cluttered and more accessible for bookworms to browse.
Kinokuniya Bookstore, Yokohama: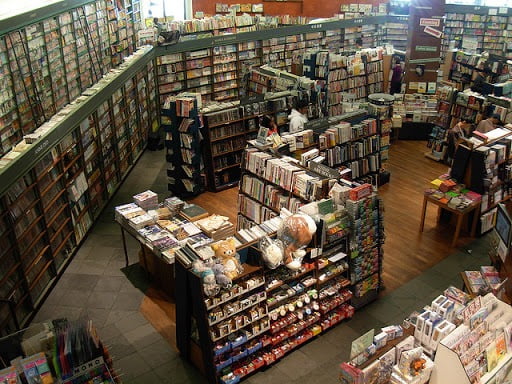 Kinokuniya Bookstore chain was first established in Tokyo, Japan in 1927. It now has several bookstores spread across Japan, one of its branches in Yokohama. Their collection is huge, with books in varying languages. With a total of 56 branches in Japan itself, they also have overseas stores, and are the biggest bookstore chain in Japan.
Garden Books, Shanghai: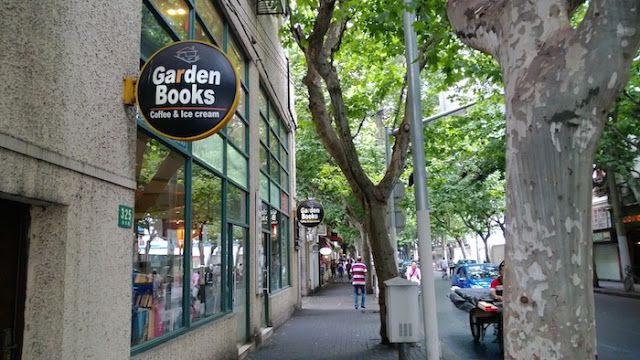 Garden Books in Shanghai is housed in a two-storey building. They have an excellent collection of English books, many of them imported from western countries. They even have a collection of latest newspapers and magazines, also imported. The building consists of a reading room too, so the readers can enjoy their book in peace.
Dog Eared Books, San Francisco: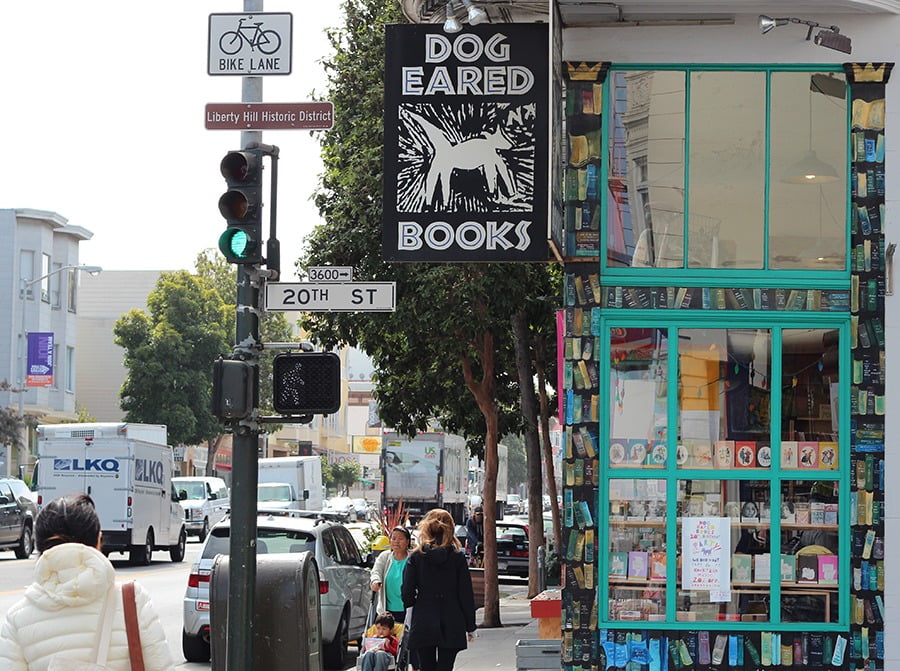 The name of the shop might intimidate some readers a little, but don't worry, this is your stop for books from newly published authors, independent authors and even bestsellers. Started in 1992, Dog Eared Books have their own monthly book club, reading events and book launches scheduled every now and then.
The King's English Bookshop, Salt Lake City: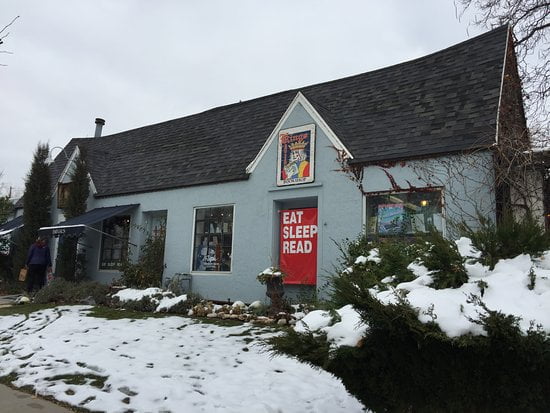 This King's English Bookshop in Salt Lake City looks like something from a fairytale. With small and cosy rooms, an inbuilt café and good couches what I wouldn't do to visit it just once! The collection of books range from children's to classics, and everything in between. You can also buy some amazing gifts for your loved ones here.
The Bookworm, Omaha: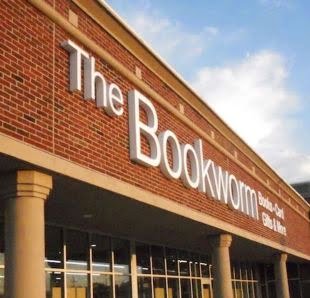 Established in 1986 in Omaha, The Bookworm is an independent bookstore owned by a family. Spread over a large area, they have nooks for each and every genre. All you have to do is locate the space for the genre you want to read and browse through the books. The interior is brightly lit, and the experience of other visitors sounds pleasing.
Unabridged Bookstore, Chicago:
Started in 1980 by a young man in his twenties, Unabridged Books has flourished since the start. The bookstore covers a massive area, but with the huge number of books, you get the feeling of having a stroll in a book maze. The thing that distinguishes this store from others is their strict policy of having just books. No café, no gifts, just books. I think that's kinda cool. Also, they have the biggest collection of LGBTQ+ books in the entire city.
Housing Works Bookstore Café, New York:
There's no doubt that New York has tons of bookstore, all of them awesome. But to pick a single one was a difficult task. Housing Works Bookstore Café ended up in this article because of it is different. You will be surprised to know that everything in this huge bookstore is donated. Books, gift items, everything. Also, 100% of its profit goes to a non-profit working for HIV/AIDS. The people who work here are volunteers. All these aspects give it a unique quality and I would love to visit it once.
Bound Books and Records, Queenstown:
Bound Books and Records in Queenstown is fairly new; established in 2015. They sell books, records, artsy supplies and gifts. Their aim is to sell the best; be it any product. They have grown well since the establishment.
The Winding Stair, Dublin:
This cute bookstore in Dublin is famous for its collection of rare and hard-to-find titles. The Winding Stair was named after a Yeats poem. Although the bookstore is spread out on the ground floor, you can explore the Irish restaurant if you climb a flight of stairs (Reviews say that the food is delicious)
The journey of our protagonists comes to an end after they reach Liverpool, London from Dublin. Hope you enjoyed this virtual tour!!!