Book review of An Escape – of the Chest, Heart and Soul
By Supriya Singh
Our very own Indian origin Katniss Everdeen is here! Debut author Supriya Singh brings her to life with her protagonist Rhea Khanna in – An Escape – of the Chest, Heart and Soul. As the title suggests, this book is a classic jailbreak plot. Heart and Soul are understandable but the Chest seems a tad bit unusual, doesn't it? Here's a story about how the braveheart(s) (pun intended) rescued an entire race of anomalies from an undeniable apocalyptic war.
The book promises to be a potboiler of a story however the basic 101 on "How to write a good book" has been overlooked and Supriya's debut attempt leaves the reader with a sense of injustice. Riddled with myriad grammatical errors, the language becomes almost too clumsy to read. In the time it takes you to decipher the error, the book loses it grip. The language picks up from the old Queens English and bad editing, a disappointing trend that is noticed more often than not amongst the young Indian authors who write in English. Good language is often a sense of mystery – not just how the plot unfolds but how the play of words makes the twist even more enticing, even more unputdownable.
The book picks up pace quite decently midway and manages to bring in a surprise or two at the end. However, what made the reader wanting more is the predictability of the book. The book is immensely predictable, if you've managed to catch a movie or two (hint: hunger games and maze runner). Inspired plots can be game changers but only if they reflect the originality of the author as well. In An Escape.., unfortunately, the reader can take bets on what happens next and probably win them while managing to listen to music and watch the re-runs of the said movies on Netflix.
All said and done, Supriya's first attempt has not been a heart(s)breaker. The effort to relay a not so original story in an original voice shall, however, not go unnoticed. The style of writing, the potboiler elements and the characterization of the protagonist and friends make us believe Supriya will come out better in her next book. For a very very decent first effort, the book deserves 3 stars out of 5. May the odd forever be in your favour!
You can order your copy of eBook from the Amazon affiliate link given below: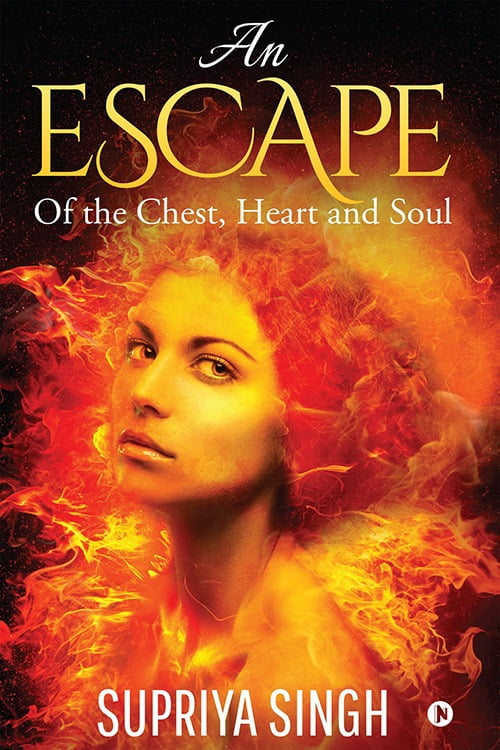 Confused about what series to watch today? Well, you can check my English Series recommendations here