It was the first time in a long, long time that I have come across a collection of poetries that made me laugh. Really made me laugh! Before this book, Office Break by Esitha GK, I read a lot of poetry books that fell into the genre of comedy, but they seemed to have turned out to be a complete disappointment. Now, coming back to this book Office Break by Esitha GK, there were lots of laughs here – every time I read something.
Written in modern contemporary poetic style, Office Break by Esitha GK is a collection of some of the funniest poetries and some that made me ponder over a cup of hot Filter Coffee. It was a pleasure to read them. Each poem in the book talks about something or something related to the Office.
I must applaud the author Esitha for giving voice to us. The Office goers. I could totally relate to each and every poem of the book. The most incredible thing about the book was Esitha's creative imagination. Imagination, she so effortlessly wove with visual images and words and peppered them with the essence of laughter.
My favorites had to be 'The Shower', 'Work from Home', 'Book A Day, Keeps Detouring at Bay', 'Screen Sharing', 'The first', She' and several others…
SHE
She is my College…
Comes up well,
She is my Colleague…
Comes up well,
She is my Boss…
Bosky'ed up well
#MeBoss Should Eclipse #MeToo,
for what ?
For "Equality"
Like "HER" Tranquility…
"Equality" is Often misunderstood
Though nothing earth-shattering this bite size of a book was, but it kept me entertained throughout. And entertainment is all we need, don't we? I say go for this book Office Break by Esitha GK. I would certainly recommend this book.
Can't wait to read this collection of poetries book? Buy your copy of Office Break using the link below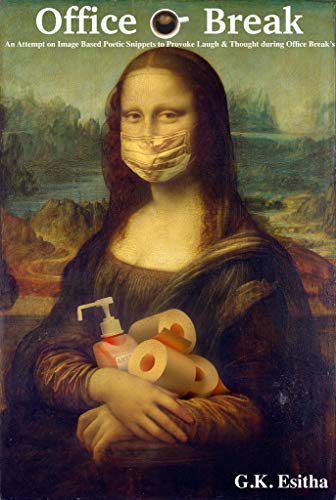 How did you like my book review of Office Break by Esitha⁣? Let me know in the comments section what you think of this book