A few days back, I read a powerful tale of survival, perseverance and a will to live a life that was almost taken from her hand in the worst terror attack in Belgian history. This a tale of a harrowing ordeal of Nidhi Chaphekar, a former flight attendant with Jet Airways, who was one among many gravely injured in that deadliest blast.
Book review of Unbroken by Nidhi Chaphekar
Nidhi takes us to a journey from being almost alive to how she recovers her health through her sheer will power in her memoir. Each turn of page unfolds her story that equal parts horrified me and equal parts inspired me. I could literally feel her trauma, when she was lying there and trying to scream in a feeble voice for help. And the trauma of her family members helplessness throughout the time she was in Coma.
What really linked me on a personal level with Nidhi was her desire to walk again, without any support. And walk again, she did. Setting targets for her that were tough, yet she achieved them; enduring pain and sometimes hopelessness.
While reading, kept reminding me a lot of times of my Mom's strong will and confidence. If it wasn't for my mom, I wouldn't be here living a privileged life. Anyhoo, despite not being a writer, Nidhi has done quite a good job of narrating her life story that kept me on engrossed throughout.
So let's not spoil the book for you, read it to learn more about Nidhi's story. I highly recommend Unbroken by Nidhi Chaphekar. This book will inspire you and will give you hope to never give up, come what may. Even in darker times. A 4 out 5 star from me.
You can order your copy of eBook from the Amazon affiliate link given below: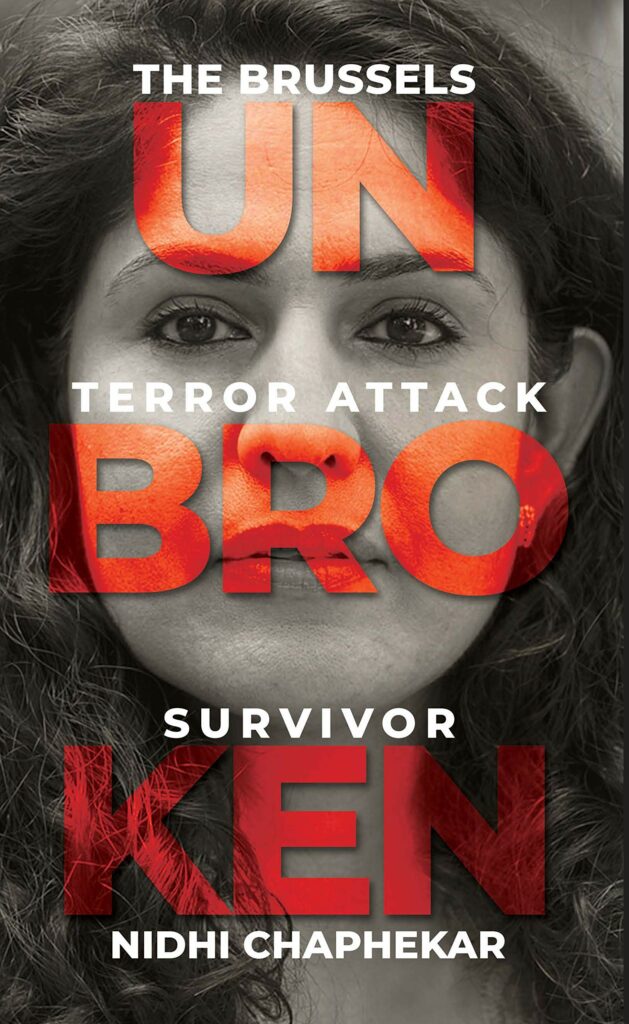 Woman that inspires: