To talk about books is to talk about my dreams, and to talk about books is also to talk about my blunders. I was born into a family of publishers, and obviously, I love books. Thanks to the creator who sprinkled some of his magical dust on me that I started to write at the age of nine. And just as it happens with anyone who has a flair for writing, I too dreamt of getting my works published; to be known as an author, in fact, a poet, writer and author. One might think that by virtue of my family background, this would have been an easy-peasy deal for me. No, it was a bumpy, jagged road. Starting from criticisms within the family, to large scale legal, financial mistakes, it was indeed a choppy sail.
Nevertheless, today, I am a proud author of three books, two are in the pipeline, and I have a reasonable wealth of experience that I would love to share with aspiring writers, fellow authors and anyone interested in books: about traditional publishing, self-publishing with assistance and independent publishing.
Lucky are those who have a conducive environment that nurtures their talents, but for those who face adverse circumstances, you may want to hide your work from the pessimistic ones, do it, but never underestimate your talent. Each poem, each story that one writes is a proof: for that moment when your hands are in the creator's hands, do not throw them away. Of course, years later when you look back, you may laugh at your amateur creations. Nonetheless, they are valuables. Till date, I regret having burnt a whole book of poems, including my first poem because, at the age of twelve, I couldn't take any more of some people's mockery.
Conversely, the good side was that the creative spark lit by few encouraging souls like my aunt and my teacher kept burning in me, and I took back to writing during my graduation days. And with the support of my soulmate, the writer in me finally saw the light of the world. Hold on, the point is not to wait till you meet your soulmate, but to have faith in yourself, to trust your talents and to develop them. Also, make friends with people who share similar interests but be independent, and above all have patience.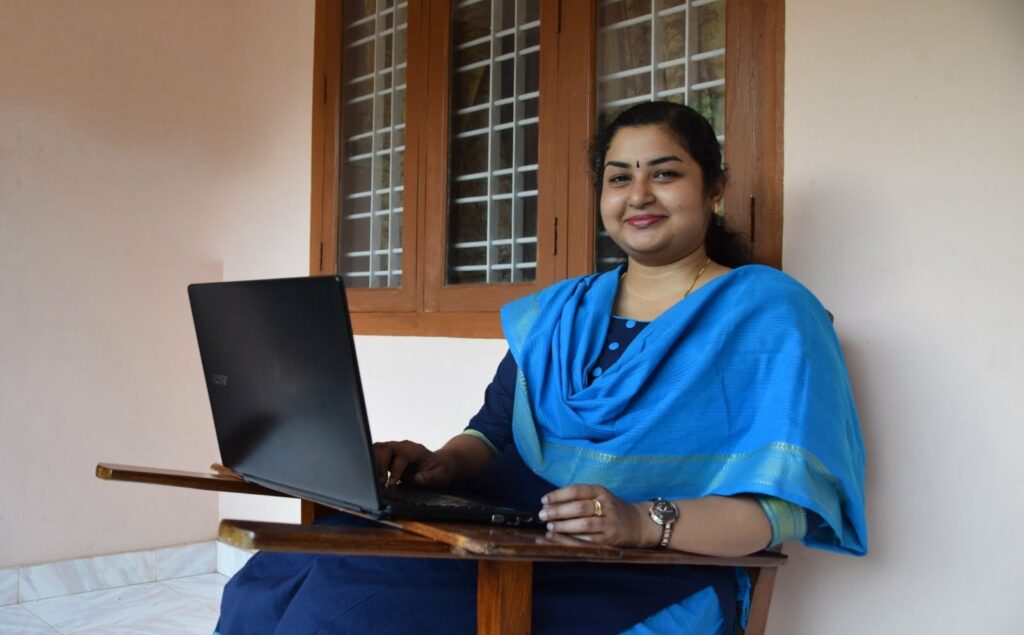 Let us talk about my books, all three were published in three different ways: the first one with a traditional publisher, the second was done via a self-publishing company, and the third one is an independent production. My first book titled 'The Wife, the Mother & the Man in Between', is a non-fiction book that addresses the soon-to-be-married Indian couples. It is not any manual for happy married life, but just a compilation of suggestions for a friction-free beginning; a collection of advice passed down the generations; a different perspective on certain relationships, that is all. Two well-known traditional publishing houses liked my work; the deal was finalised with one of them, I was asked to send the hardcopy of my manuscript, and the book was published in 2011. And to my utter disgrace, it was printed with a hell of a lot of typos and even the placeholders intact. Now, let me not put the entire blame on the publisher. It is true that they had sent the final draft for my reference, but I being an amateur then, trusted the editor must have done her job and approved the content without any scrutiny. To further worsen the situation, they replaced the subtitle I had given, though I was reluctant and preferred none, with their creation: 'Knowing the woman called mother-in-law.' With this subtitle there, do you think anyone would have purchased the book!
Of course, I did contact them as soon as I received my author copies and raised my concerns regarding the typos and subtitle. In turn, I just received a cold response that nothing can be done as a thousand copies were already printed. I made repeated requests, but having sold my complete copyrights to them, my words kept falling on deaf ears. Yes, you heard me right, that is part two of the blunder. Back in 2011, Amazon had not yet started in India, e-books were just gaining popularity, and self-publishing was almost non-existent as an industry. Under such circumstances just like any other neophyte, all that I wanted was to take my work to as many readers as possible, and I convinced myself to sell my copyrights to the publisher in return of small one-time settlement. The clause did not end there: I had to agree to buy a said number of my books from the publisher. Even with the subsidised price that I was offered for the buy-back copies, the amount I had to spend buying them was greater than the amount given to me as copyright settlement. In effect, I sold my copyrights and paid to the publisher to get the book published. With just a little more investment, I could have done a brilliant job in my family publishing house.
On that note, I know you must be wondering what a numbskull is this lady, to have had an own publishing house and yet made grave foolishness of the sort. Well, our publishing house, S T Reddiar and Sons, is more than a century old, 133 years to be precise. However, as of the past 70 years or so, we deal only with books related to astrology, Ayurveda and Hindu-epics, and in these years we have never accepted any new manuscripts. Thankfully, our stock books are hot cakes in their respective small markets and are doing well to the day. All the same, this implies that I have never in my lifetime witnessed the process of manuscript submission or copyright settlement in our company. That explains why I overlooked the importance of a thorough inspection of the final draft.
Even then, I could have shunned the deal for their 'copyright mockery', but then as you may guess I wanted the book to reach across India; I knew that I would not be able to achieve it with the small market and distribution channel our publishing house had. So, I made all the sacrifice I could, to have my book reach a wider audience. Alas! All I got was a how-not-to-be-printed book.
Later, I figured out that other authors too had similar experiences with such traditional publishers. It is just that no one speaks up. Honestly, I have no clue what it would be like to sign the deal with top-notch publishers but going by what a celebrated author said, even he does not get proper royalty/sales statements from his giant publisher. Further, nowadays, most of the distinguished traditional publishing houses demand authors to submit a detailed marketing plan along with the manuscripts. I have come across an Albert Einstein quote: 'The hardest thing to understand in the world is the income tax.' If he was alive now, I am sure he would have revised the statement with a list of many things, including 'demanding an author to come up with a marketing plan.' This is ridiculous and nothing short of asking fishes to climb trees, elephants to live in aquarium and lions to make their dens on trees. Phew!
Therefore, whether traditional publishing or self-publishing, bear in mind that your book is your responsibility and keep a close watch on every stage of its production. Again, have patience, the excitement to get published is understood, but do not let that blind your decisions.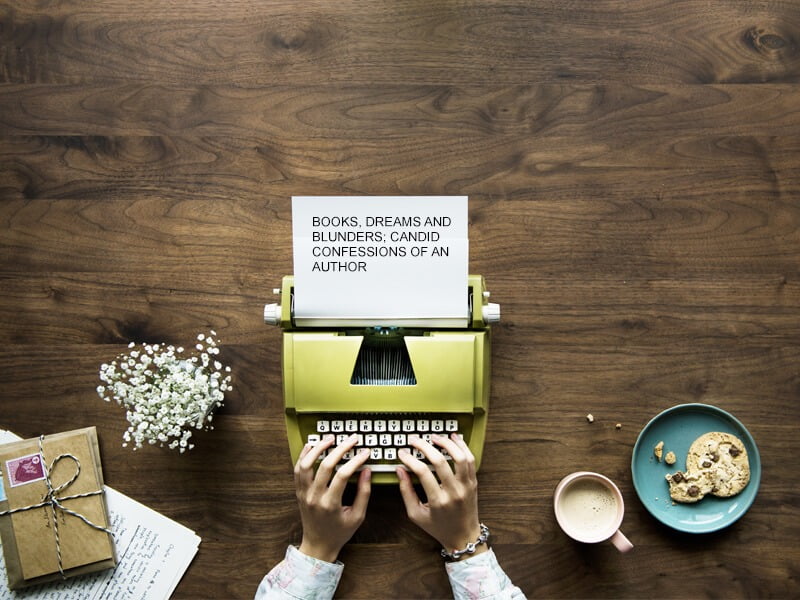 Understandably, I opted self-publishing with my second book, Sidereal Destiny, a novel. It must be highlighted that self-publishing empowers the author in many ways, and it is a great feeling. If you are the kind of author who likes to closely work with every aspect of your book, starting from cover to interior layout to font; then you will love self-publishing. With Amazon's Kindle Direct Publishing (KDP) programme, getting your book published is a piece of cake. With zero investment, you get significant royalty shares. Kindle books have flexible royalty plans and accordingly gives you flexibility in choosing your MRP; Paperbacks have fixed royalty, and MRP should be above printing cost, which in turn depends on your book. The only downside with paperback is that your book will be available only in Amazon, and since Amazon does not have a printing facility in India, as of now, the cost for buying a paperback copy in India will be comparatively 3-4 times higher. For instance, a book of 200 plus pages will cost around 800 INR or more since it has to be imported. Hopefully, they will soon come up with a solution for this. The overall highlight is that it takes no more investment than some patience to work out the step-by-step instructions.
Unfortunately, many intermediaries are offering KDP services to authors at exorbitant prices. All you need is an Amazon account and some patience to work it out. It makes sense to hire someone if you are not tech-savvy, but then make sure you do not close the deal for more than what it deserves. Other than Amazon, there are others like Kobo, Smashwords, who provide similar services, but I am unfamiliar with them, so let us skip that.
Now, if you want your book to be available across all online stores and you also want your paperback at market prices, then you will have to opt for the services of domestic self-publishing companies like Notion Press, Become Shakespeare and Pothi, to name a few. All of them have a basic free service wherein the book will be made available in their respective web-stores; some also list it in Amazon and Flipkart. The moment you sign up in their website, you will start getting calls from their marketing executives, and soon you will choose whichever package that suits your budget and need. I too did the same. Moreover, as you may assume, having had a bitter experience with editing, this time I was determined that I should have clean content for my readers. So, I hired a professional editor too. I must admit the editor did a commendable job, though my work was already mostly error-free. The only disadvantage I found with our domestic editors—I am not generalising—but the predominant tendency is to cut down every complex sentence under the pretext that it is 'wordy'. Also, it takes some literary sense to appreciate certain purposeful grammatical deviations. A particular fragment, a specific lack of punctuation is meant to be there for the effect it brings, for the emotion it evokes. When editors are too technical, and like grammar masters, it takes away the beauty of the language and tampers the poetic licence. I am glad that I did hold on to some of these features in my novel, despite the editor's indifference in this matter.
Again, talking about the financial side, a book sold via the self-publishing company's webstore yields around 70% royalty, while those sold via all other online stores like Amazon or Flipkart gives very meagre returns. And note that the majority of the book sales will happen via other online stores. So, now you have an idea on your ROI.
To give you a better idea, let me cite my example: setting aside the editing charges I paid around 30K to get my book published, this includes copyright paperwork, some marketing, cover design and listing on online stores. My book cover was just a royalty free image from the internet, I chose it because it was apt for my book. I was not happy with the font they gave so I suggested a better font too, and of course, I wrote the blurb and the author bio that appears in the back cover. Yes, my package included cover designing!
In any case, with most of the sales happening via popular online stores the royalty one gets is just around 15% of the MRP. At this rate, if you have invested around 30K on your book, then unless you sell at least 800 copies, you won't even make a break-even. And the even worse devastating fact is most authors do not make it beyond 50-100 copies. Even if you manage to channel your customers to the parent store, a sales not short of 300 will help.
Further, as I understand, the average Indian reader will not buy books, especially fiction, if the price slab is anywhere above 150 INR. This is not the case with typical book bugs; they would indeed do anything for books. Conversely, the mass market is such that it demands a price range of 80-150 INR. Of course, things do change once your books are critically acclaimed. But, for the aspiring author, these are crucial things to be considered. And such an MRP is next to impossible when you choose Print-on-demand. When a 200-plus pages' book is published through a self-publishing company, the minimum MRP they may allow you to set may be around 180-210 INR. Then comes an additional shipping charge of 40-50 INR. In effect the final price of the book including shipping will be around 250 INR.
The result is you lose a huge market of potential readers.
Then comes the promotional expenses. As with any other business you need to promote your product, more so if you are self-published and you aim to be a popular author. Set aside all book-launch, book-club, reader-club activities, they will cost anywhere between 25-50K. So then, there are other small players, book promotion services starting from 3K. Make sure you have a clear budget and idea about your promotions, lest you will find your pockets drain out soon. You need to look out for readers who will review your work—reviewers who will post reviews to Amazon, Goodreads and other social media sites. There are many web services like Netgalley which connect reviewers to authors, but in my view, most of them are complicated and charge authors for posting their books. Google search will give you some results for Indian reviewers, but a better one is Goodreads. Goodreads is a social media for book-bugs and is now owned by Amazon. When you enter Goodreads, it is like a large market of reviewers. Recently, dear author Ruskin Bond said that India might soon have more writers than readers. I would say, excuse me, sir, India will soon have more writers and reviewers, than readers. This is a whole different topic, so I am not touching it now.
Then comes my third book: Mystic Reflections. I published this through Amazon KDP. This is actually a short story, but since it has around 7000 words, it was worth being a standalone e-book. I have not spent a single penny on this- no professional editing, no paid promotions, nothing at all; still those who have read it have enjoyed it, posted reviews on it. The book has also twice scaled into the Amazon Bestseller list on days of free offer. Even if a single book sells, it is my profit. Also, I have claimed back my copyrights on my first book and an edited second version of the same is now available as an e-book on Amazon. The downside here is your reach is limited unless you have a large community of friends and fans.
Before we wind up, let me speak a bit about awards and recognition. If you want to be nominated for various prestigious awards, if that is what you want your books to do, such are the circumstances as of now that none of the esteemed award juries accepts self-published books. I don't think they can be blamed for that, because self-published books range from those written for a hobby to real literary gems. To be evaluating such a diverse range of books is indeed impossible. However, recently a few new organisations have come up with awards for self-published books. In India, as far as I know, this year has marked the beginning of such recognition with Ne8x, Konarklitfest etc coming forward to honour self-published authors.
To conclude, I have elaborated on the three diverse ways I travelled with my books, and every path has its own pros and cons. As Swami Vivekananda has put it, "Take risks in your life, if you win, you can lead, if you lose, you can guide." So, here, I have detailed all that I have learned from my journey and hope this will help many aspiring authors to validate their options based on their needs, and inspire the seasoned authors to share their thoughts.