MY SKELETONS
You know I have to confess some secrets to you on a candid, serious note today. Oh yeah, skeletons from my closet, if you want to address them that way!
Well, I want to confess to you all how much skin care has been deeply important to me since, like always, for a reason. Um, the reason being that I have been struggling, my dears, with acne and oily skin for more than 35 years now! I mean, you would get apprehensive too if you realized after a while that nothing really seems to be working on your skin and it is simply going from bad to worse.
THE STORY EARLIER
My pigmentation and dark circles are just one portion of the story. There is so much more to it that I cannot even begin to put it into words. Well, my skin, to begin with, was so oily that I could almost always feel my hair turn oily on day 2. Making me so low on self-confidence that I was super embarrassed to go public many times. With the kind of exposure, my profession demands (oh yeah, being a social media influencer, my dearies, is tough too!), it was dreary to be stepping out at all. My chin and jaw areas especially had a lot of pigmentation.
However, it has been two years since the story changed. Now you must wonder how I want to know the secret behind my glass-like, rejuvenated skin.
Well, I discovered face serums, which changed my life for good. Though I researched quite a few, I realized that products from "The Ordinary" resonated with my skin, and how! Voila, I was a changed person after their usage.
The Ordinary deep skincare routine has not only helped me change my entire look but the very feel of my skin too. I am so glad to confide in you all today that not only has my skin been made free of the fuss and pigmentation, it is now slowly but surely proceeding towards the Korean glass skin, a dewy sort of finish, which is practically the antithesis of what I was earlier.
So, want to know what I did to induce the change? Well, read on.
MY OBSERVATIONS
Well, to begin with, you need to make peace big time with one very important aspect first-your perfect health. This is the primary thing that you need to achieve to stay fit, young, and glowing. Primarily, reasonable exercise, a perfect and balanced diet, and good nutrition are what need to be maintained to achieve supple, healthy-looking skin. So, first things first, before I share my entire deep skincare routine, the following need to be kept in mind:
Hydration
Drinking at least 8 to 10 glasses of water is recommended. Dermatologists as well as health experts argue that our human body, on average, needs more water than that to stay fit. So, stay hydrated.
Balanced diet
Yes, argue as much as you might, food is the first vital stepping stone towards achieving great, healthy-looking skin. So, step up your diet, ensuring the perfect balance of fruits, veggies, and nuts, as well as all essentials in moderate quantities. I say moderate, since too much of anything is bad, right?
Hygiene
Cleanliness next to godliness—now that is simply not a dictum; it is a life practice that we all need to incorporate at all times, and the better you maintain the levels of hygiene, the better it is for your body.
Stress Management
Ah, one of my most important giveaways of the discussion today; indeed, stress plays a huge role in how you look and feel, huh! People say that many times it is stress that causes people to contract certain diseases/skin allergies, or conditions that can otherwise be kept at bay. So, just chill and bite off that frog, which dances in the pit of your stomach every time you overthink.
Exercise
Oh, another crucial one. Lack of exercise is something that affects us physically, mentally, and emotionally. Did you know that when you do a workout, be it any form of cardio or walking, the post-sweat is the single most driving factor in the glow that emanates from your skin? Aye aye, people!
Dedicated Deep Skin Care Products
Finally, a dedicated deep skin care routine is what usually puts them one mile ahead of their target, especially when it comes to achieving and maintaining that perfect dewy, glassy Korean skin.
So, are you ready to share my secret deep skincare routine? Here is my morning deep skincare routine for you guys:
MY DEEP SKIN CARE REGIME
Minimalist 2% Salicylic Acid Face Wash For Oily Skin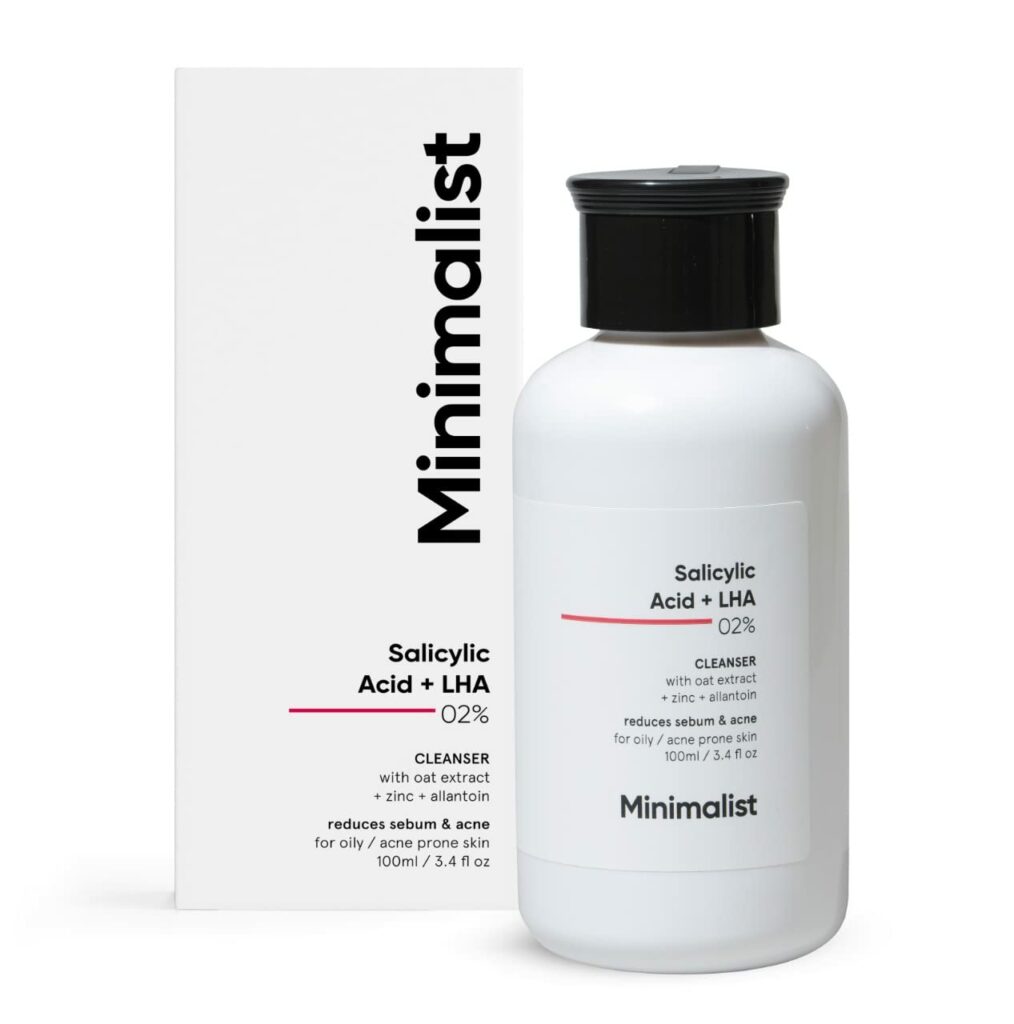 I usually start my day with the salicylic acid 2% face wash first thing in the morning. The perfect cleanser for my skin, this one is induced with zinc, specifically for reducing all the excess oil, dirt, sebum, pollution, and all other contaminants from the surface of the skin simultaneously, thus providing deep cleaning to my skin. This sulfate-free, non-drying formula, I believe, can be used for all skin types, from oily to even combination skin. From the time I started using this, I noticed a substantial drop in acne breakouts on my skin, thus making it look fresher than before. It also keeps my skin oil free to a reasonable level.
Skin Type: Oily Combination
Scent: Unscented
Feature: Anti-Bacterial, hypoallergenic, and non-comedogenic
Niacinamide 10% + Zinc 1% Serum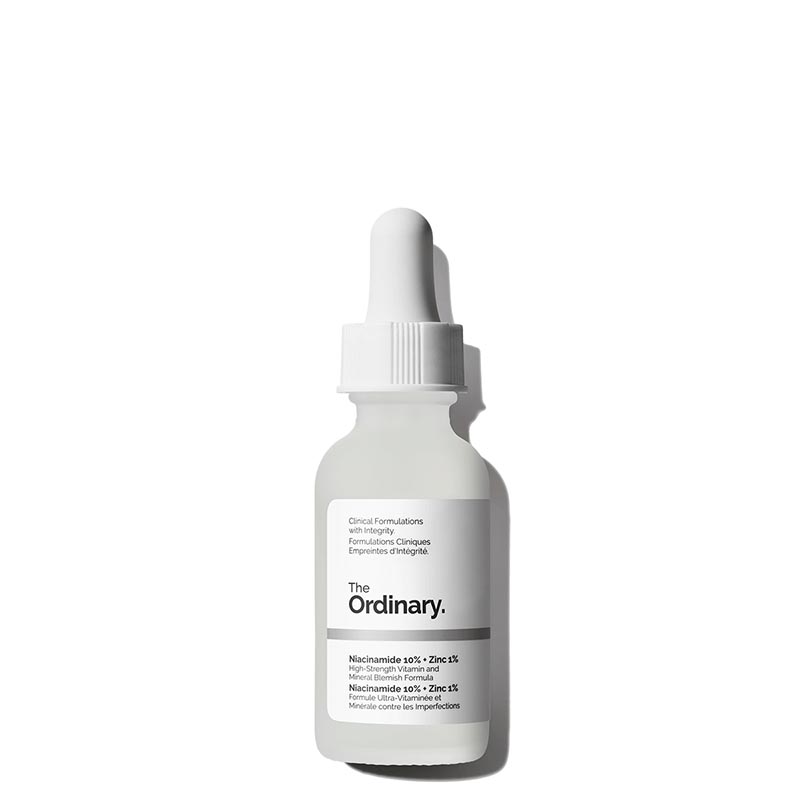 After patting my face dry after the wash, I use a serum (not to be confused with toner), as my skin feels sticky with toner. I usually use niacinamide serum from" The Ordinary" (10%), which is said to reinforce a skin barrier function of sorts, thereby improving skin smoothness and increasing its radiance over time. One of the best possible products for reducing skin blemishes and brightening skin tones, this one is not a direct cure for acne. However, a doctor had prescribed this to me, stating that when this one is used alongside other acne treatments, it can add to visible skin benefits.
What I love the most about this serum is that it is alcohol-free, oil- and silicone-free, vegan, and cruelty-free. Niacinamide (Vitamin B3), the important constituent in this one, has proven to reduce blemishes as well as congestion. Since the time I started using this, I have seen a remarkable change in my entire skin's health. Yes, one thing, though: you must be patient with this one to see the results come through. I mean, this is no magic wand; it will take a bit of time, but the results are sure-shot guaranteed. So, that's that!
Regimen Step 2: Treat
A universal serum for blemish-prone skin that smooths, brightens, and supports.
Targets: Textural Irregularities, Dryness, Dullness, Visible Shine, Signs of Congestion
Suited to all Skin Types
Format: Water-based Serum
Key ingredients: Niacinamide, Zinc PCA
Lactic Acid 10% + HA Serum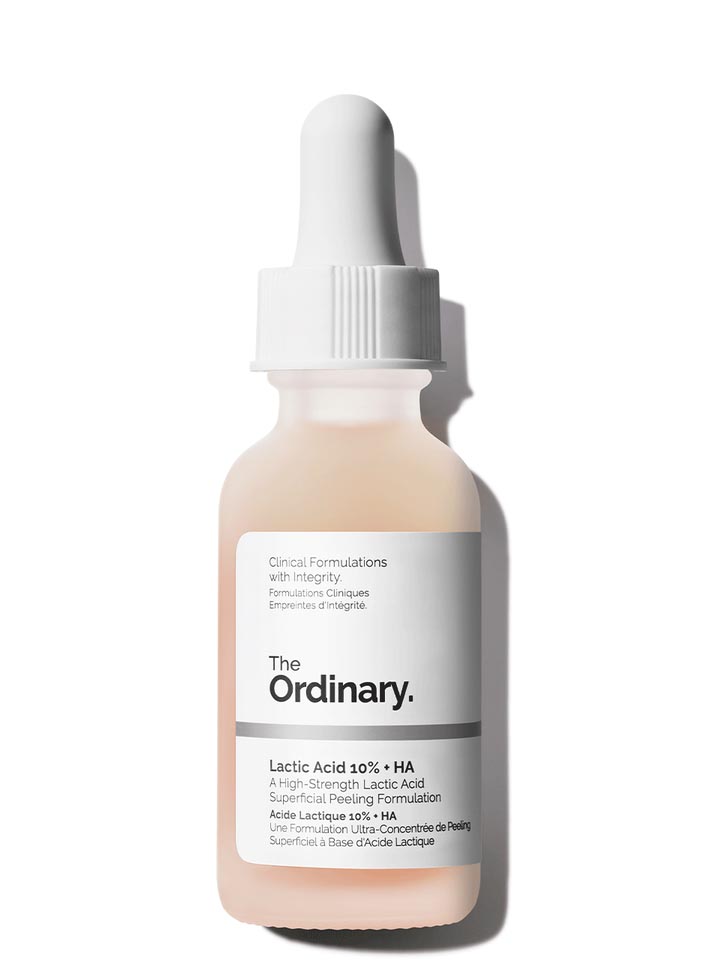 So, the next thing I usually proceed to is a high-strength Lactic acid, which has a superficial peeling formulation for skin exfoliation. This 10% variant, which offers mild exfoliation, is supported by a purified Tasmanian PepperBerry derivative, which is known to reduce signs of inflammation and sensitivity usually associated with exfoliation. The derivative, which is of plant origin, changes colour seasonally, and this colour variation is apparent from time to time. A word of caution: do not use it on sensitive or compromised skin, and be careful when you peel it. And always remember, peeling can be a daunting task when not done correctly, so do it slowly unless you feel confident.
Regimen Step 2: Treat
A high-strength exfoliator that works to reveal smoother skin
Targets: Textural Irregularities, Dullness, Uneven Skin Tone
Suited: Dry Skin
Format: Water-based Serum
Key ingredients: Lactic Acid, Sodium Hyaluronate Crosspolymer, Tasmannia Lanceolata Fruit/Leaf Extract
The Face Shop Rice & Ceramide Moisturizing Emulsion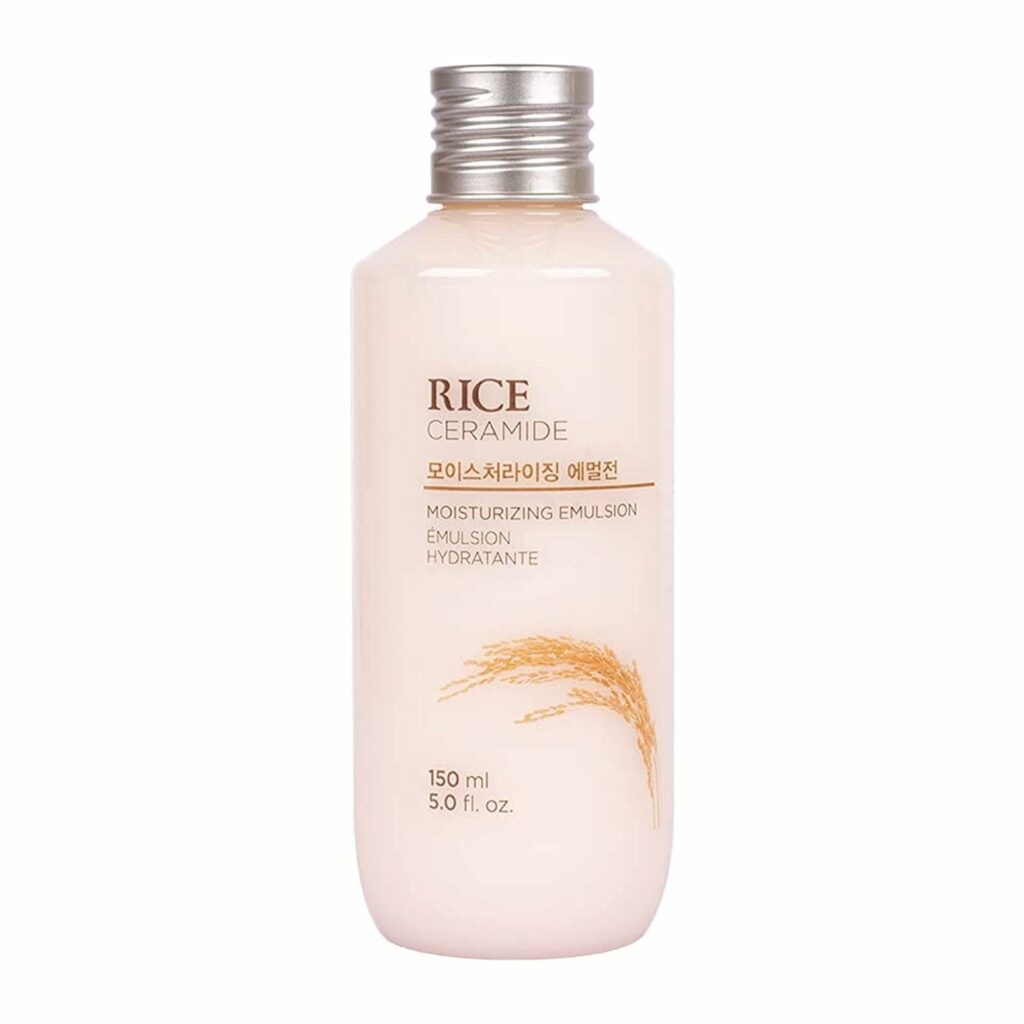 Finally, I apply The Face Shop Rice & Ceramide Moisturizing Emulsion, a moisturizer, which is perhaps the only brand to have suited my skin to date. The perfect blend with a non-oily, non-greasy finish
The Derma Co 1% Hyaluronic Sunscreen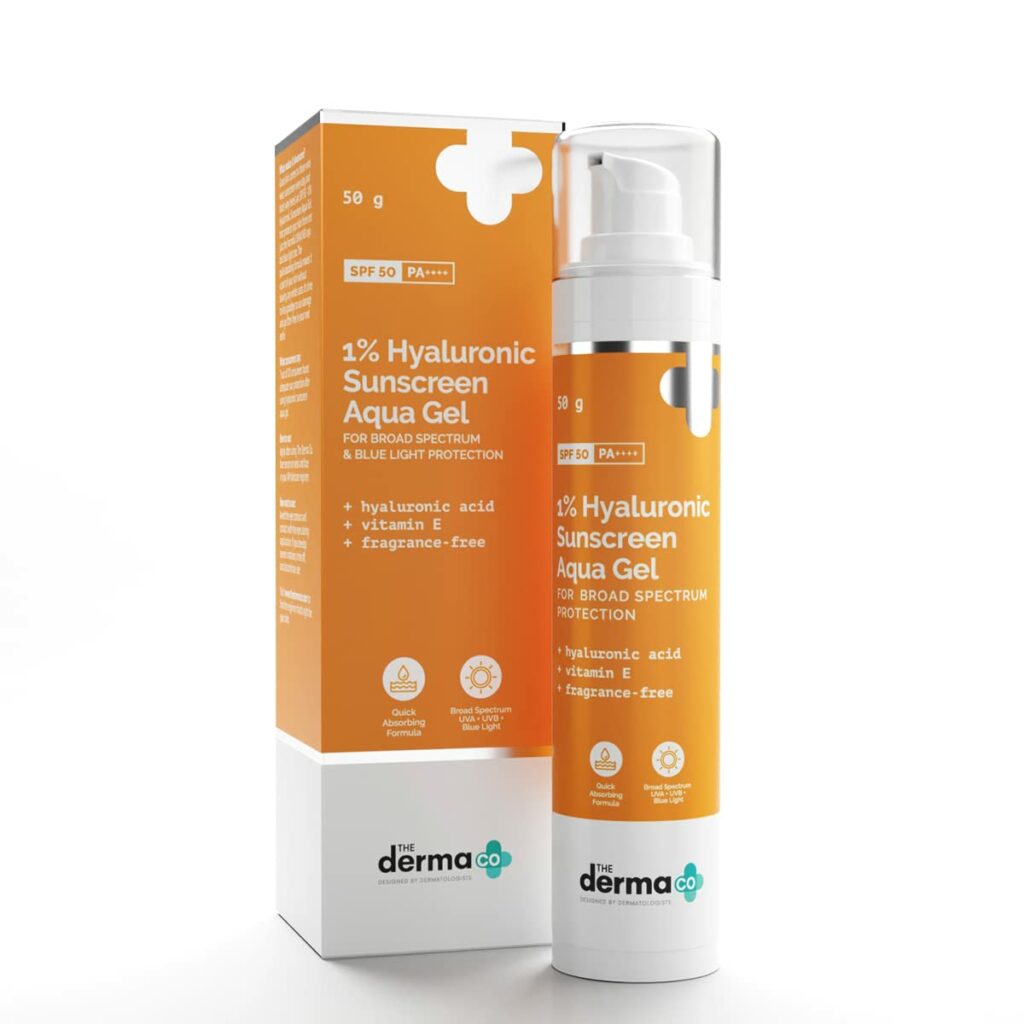 I usually finish my morning skin care routine with sunscreen from The Derma. This helps my skin stay supple after the exfoliation and the process I undertake to give it the "exercise and tweak" every morning. Somehow, this has been the only brand to date that has suited me as far as sunscreen is concerned. I would recommend everyone use sunscreen compulsorily every day, even if they don't go out, as even gadgets, for that matter, can emit harmful UV rays and harm the skin.
I usually wash my face after about 4 hours with this one, as I feel this is enough time for all of the vitamins and nutrients in it to properly soothe and nourish my skin.
So, this was my secret deep skin care routine. Yes, at the point of confiding in you guys, my skin has only improved since I started this daily routine, not to mention my rapid daily advancement to a completely dewy, pretty-looking, healthy skin that is free of blemishes and pigmentation.
I hope you guys find it beneficial too. Stay tuned with us right here at Booxoul for the best in the fields of entertainment, food, fun, finance, fashion, lifestyle, education, tech and gadgets, and all things bookish.
P.S. I am also going to follow this one up with my deep skin night care routine. But that is for another time. As of now, check this one out, you beauties.
Adios Amigos!
Keywords: deep skin care, deep skin care products, Skin care