Film Review: Rocky Aur Rani Kii Prem Kahani
Verdict
A superb family entertainer with foot-tapping numbers, taking you back to life.
Likes
Superb acting, brilliant characters, excellent cinematography, and awesome conceptualization.
One of KJo's best works to date.
Dislikes
Not all tracks are great.
The kissing scene between Dharmendra and Shabana Azmi looked kind of odd, TBH.
You know, I have always thought that if there is a film-maker in Bollywood who always manages to keep us spellbound with his scintillating movies, perhaps teaching us a thing or two along the way about life and enamouring us in the grandeur of the cinema he creates, it is Karan Johar. Some may argue that he portrays larger-than-life stuff, but hey, since when does cinema always necessarily need to be old-worldly and small? A movie made for love, with love, and most importantly, teaching us to love a bit more, I present my thoughts on Rocky aur Rani ki Prem Kahani.
So, Friday had me thinking this weekend: finally, a KJo movie after, like, 7 years? First and foremost, I must watch it! There was this minor drawback, though, of my kid's exams being less than a fortnight away. Nevertheless, the movie buff won over the overly anxious mom, and there I was, joining the throngs, waiting to discover what it was that Karan had brought for us, perhaps like Father Christmas pulling an extra-large toy out of his magical sack of life.
Yes, KJo and his magic have always worked wonders on audiences, right from the time of Kuch Kuch Hota Hai. I mean, be it any KJo movie, there is so much happening in there—the cinematography, the art, the storyline etching some deep-set motto across, the wonderful direction—that one watch is seldom enough. It is a kaleidoscope of wonders, and although some stuff may feel far-fetched at times (ya, I mean those colour-coordinated back dancers matching steps to tunes during Karva Chauth), we still cannot deny being under KJo's spell.
Coming back to myself, well, I must admit that for me, the movies always work double duty as a much-needed breakthrough from the mundane lanes of my daily life as well as a ground to drink in ideologies and understand the societal cycles that are portrayed through them.
Thus, I was brilliantly surprised when I discovered KJo's latest, 'Rocky aur Rani Ki Prem Kahani," which for me has been a ride full of emotions. Siphoning off so much through a riot of laughter, this one also had me wiping a tear or two every now and then, gliding alongside the Randhawas and Chatterjee. Bade Papa, aka Dharmendra, had me all mushy, and Tijori, aka Amir Bashir, was the ideal cantankerous evil son. Dhanlakshmi Devi, aka Jaya Bachchan, a matriarch who splayed one of the most powerful takeaways of my escapade into this one, along with Rocky and Rani, of course, aka Ranveer Singh and Alia Bhatt, in one of the best possible movies of 2023,
THE PLOT AS IT GOES
What starts as a pursuit for Jamini Chatterjee, his beloved Bade Papa Dharmendra's love interest of yesteryears for Rocky aka Ranveer Singh, turns into Cupid striking for him in the form of Rani aka Jamini's granddaughter. Bade Papa, an invalid, in an effort to improve his health, when Rocky embarks upon a quest to hunt his former lady love interest, eventually getting them together, sparks fly instead between him and Rani, who eventually realizes that yes, indeed they love each other, in spite of their cultural and background differences. Then comes the question of how to get consent from their elders for the same. That is when they decide to go for a swap arrangement, promising to stay at each other's houses for 3 months to try and convince the families.
MY FAVORITES
Ok, I am going, to be honest here. I lived through some of the characters. Firstly, there is Dharmendra ji, whose cuteness was too high to ignore (how can he look so handsome even today?). Then there was also Jaya Bachchan, the staunch-headed matriarch, whose character made me pause and think—why is it that the one who holds the reins of any big organization—family or otherwise—is always judged? Yes, there can be an explanation even behind someone's nasty behaviour and complex situations, and Karan portrayed this brilliantly through her character. Tijori, the forever power-hungry kind of son, and his docile wife wish to live their dreams but end up singing not for an audience but in the kitchen every night, resorting to binge eating as their therapeutic solace. There is also Gayatri, aka Rocky's sister, fighting another battle altogether, what with the usual body shaming and gender bias that women have to face time and again.
I also totally loved Rani's mom's character, a strong-headed woman who did not shy away from sharing her opinion, especially when she speaks about societal patriarchy in an outburst to Rocky. Outstanding! Shabana Azmi is amazing and ethereal, and so is Tota Chaudhary, aka Chandan's character, breaking stereotypes. A big shout out to Karan for sharing such strong and life-changing messages so beautifully. Yes, typecasting due to gender bias and such shackles better be broken before we lose the next generation to these unnecessary, age-old beliefs. And the way Rocky dances in Dola Re Dola with him was like awesomeness, next level! Three cheers to Ranveer for that vibe!
MY TAKEAWAYS
Well, too many, to be honest. I am not sure why, but this cinematic experience here had me nudging in the back of my mind, coyly pointing out several life lessons and wanderings:
YOLO: Yes, you only live once. So make the most of it! See the way Bade Papa was pining away for Jamini at the end.
Closure: Yes, a very important aspect. I felt this time, be it any aspect, any relationship, there was closure, a certainty, behind each and every character's actions, justifying what they did and why. So, even Dhanlakshmi Dadi, aka Jaya, was a difficult head of the house, as circumstances forced her to retain control in that fashion… Full circle: The way Jaya's character has been wrapped up, with her stating to Rani that having crossed the threshold of age, there is no turning back, and thus penance, which kind of gave me such a hard lesson, you know. Yeah, sometimes even we are wrong, but one cannot expect them to own up to their mistakes and apologize. It makes you resonate with why "I am sorry, I made a mistake" cannot always conclude an argument.
Patriarchal issues: Oh, in this one, KJo has done a fabulous job of breaking all the shackles of gender bias, breaking stereotypes in a subtly coy yet strong manner. So what if a man chooses to become a classical dancer? It does not degrade him in any way. Likewise, his wife being the strong-headed one she was, they complimented each other beautifully, with ThakuMa, "aka Shabana, always supporting them. The kind of support I think we need to start seeing in real life, contrary to what we see only in movies,
Culture clashes: Another important issue Yes, there could be grass-roots differences and upbringing dissimilarities, but when two people choose to fall in love and spend their lives with each other, they can easily smooth over such issues as the biggest religion still being humanity and the biggest culture being compassion for all. Fabulously portrayed in this one.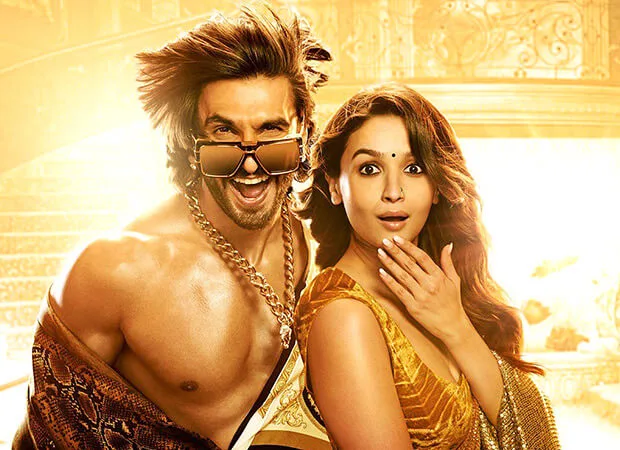 The music is nice, although on an honest tone, barring a couple of tracks (Tum kya Mile and Kud Mayi) that are not up to the usual KJo standards. Jhumka is cool, though!
CONCLUDING THOUGHTS
A movie worthy of a standing ovation, there is all to love in this one, with life's deepest lessons being splayed across effortlessly by Karan, a filmmaker, who, I must admit, I saw "grow" and transcend through this one. If K3G was "all about loving your parents", this one is all about teaching us how to love a bit more and have better compassion. Go and catch it in theatres if you haven't already, and prepare to laugh, cry, and roll in life's funny wanderings as it sloth grips and bankrolls you towards its eventuality.
So, I hope you guys liked my Film review of Rocky Aur Rani Kii Prem Kahani. Stay tuned with us right here at Booxoul, Asia's leading book review and lifestyle website, for the best in the fields of entertainment, lifestyle, travel, food, fun, finance, fashion, tech, and gadgets, as well as all things bookish.
Adios Amigos!
Keywords: Film Review: Rocky Aur Rani Kii Prem Kahani, Film Review, Rocky Aur Rani Kii Prem Kahani