With Shark Tank India Season 2 having been on the air for a fortnight, there is no denying that, despite Ashneer Grover's notable absence, this one continues to rule the airwaves and garner impressive TRPs. Generating surreal revenues for SonyLiv, the sharks are returning one more time.
Will they recreate history? Or are the stakes against their success higher?
Yes, Shark Tank India, India's most loved, talked about, and hyped reality show in recent times, has already aired its second season for a fortnight, and it is every bit as exciting as its predecessor.
Yes, agreed, Ashneer Grover, one of India's most controversial and yet the most viewed and loved "sharks," aka entrepreneurs, might be out this season, but the season surely has its share of great pitches, amazing startups, and brilliant founders and companies, making it on par with the previous season.
Just to give you a quick recap on what the show is all about, the format follows its international version, where entrepreneurs from all over India come forward to pitch for funding in their business/idea/startup, and the sharks, aka these esteemed CEOs, choose whether they want to invest in these brands or entrepreneurs individually or sometimes collectively in return for a share of their equity.
Shark Tank India Season 1 featured some of the most well-known names in the business world.
Ashneer Grover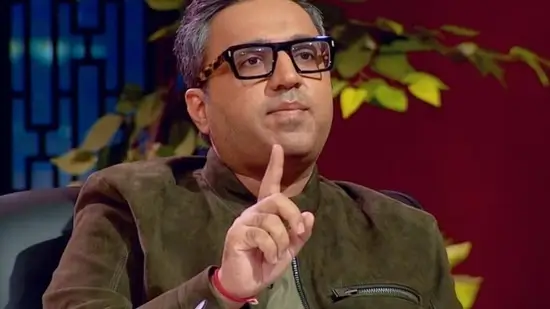 A former MD and co-founder at BharatPe, one of India's largest fintech companies, he has studied at IIT Delhi and IIM Ahmedabad. Having worked for multiple companies and institutions such as Kotak Investment Banking, American Express, Grofers, and PC Jewellers, he has been one of those who believe in building brands and leading them successfully, if the truth be told. BharatPe, the payment app, is his brainchild, and although he may have parted ways with it, he still remains the mind behind this genius platform.
Anupam Mittal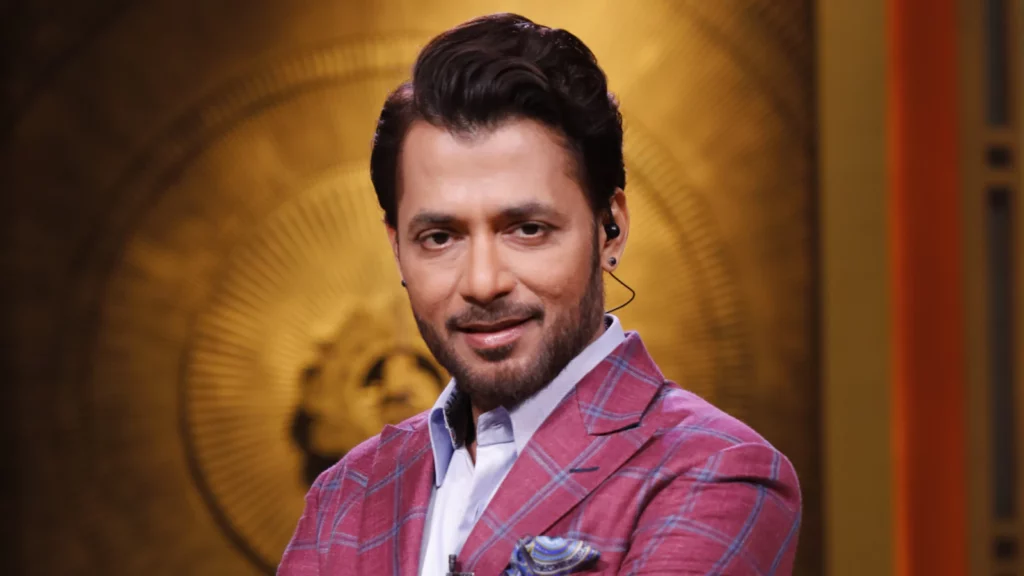 He founded the Shaadi.com group 1996, an online matchmaking service, and is also one of India's most active angel investors. People Group, which is Shaadi.com's parent firm, also helps Makaan.com, the Mauj Mobile App, and People Pictures. Also a co-founder of H2 India, he happens to be a member and former chairperson of the IAMAI (Internet and Mobile Association of India).
Aman Gupta
Co-founder and CMO at boAt, he is a CA as well as an MBA from the Indian School of Business. After working at Citi, KMPG, Advanced Telemedia Pvt Ltd, and Harman International, he co-founded Imagine Marketing, which later became BoAt, one of India's leading sound electronics brands, in 2014.
Ghazal Alagh
The co-founder of MamaEarth, Ghazal, who graduated with a BCA, also attended the New York Academy of Arts to study figurative art. Committed to providing chemical and toxin-free skin care products to India, her company has become one of the country's fastest-growing FMCG companies in the last five years. Eventually expanding to a complete personal care brand, they deliver products that are 100% organic and devoid of toxins.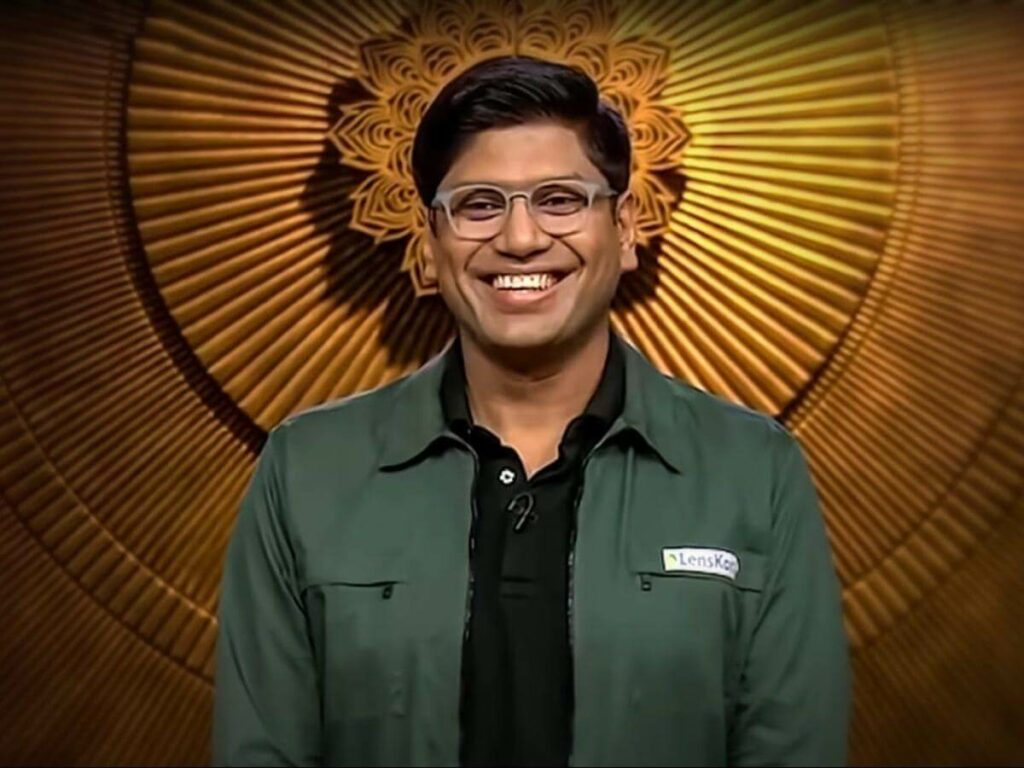 Peyush Bansal
Founder and CEO of Lenskart, Peyush, graduated from McGill University and also from the Indian Institute of Management Bangalore with an MPEFB management degree. Although he had begun his career at the Microsoft USA office, he returned to India and launched several enterprises, such as Search My Campus and others. His major break came with Lenskart in 2010, which he had co-founded with Amit Chaudhary. Pivoted to deliver the most fashionable eyewear in the highest quality materials straight to consumers, he has also proceeded to make another major brand, John Jacobs.
Namita Thapar
An executive director of Emcure Pharmaceuticals, Namita joined the company after working for Guidant Corporation in the US for 6 years. Along with her company, she is also involved in multiple government programmes, including the NITI Aayog's Women's Entrepreneurship Platform, the Digital Health Task Force, and the Champions of Change.
Vineeta Singh
She is an alumna of IIT Madras and IIM Ahmedabad and the CEO and co-founder of Sugar, India's fastest-growing beauty brand. Did you know that she declined a job offer of Rs 1 crore post-MBA in pursuit of her passion for entrepreneurship? An iron lady, characterised by an iron resolve!
So, that was a quick rundown of the Season 1 judges. Shark Tank India Season 2 while missing Amit Jain, CEO and co-founder of the CarDekho group, has joined Ashneer Grover. Again an alumnus of IIT Delhi, Amit has worked in Austin, Texas, and started his first startup there. While it remains to be seen the amount of excitement and value addition he brings to the tank with his expertise and presence, let us also take a moment to see how this season, which is bigger in terms of pitches, deal sizes, and marketing budgets, is going to hit the mark of greater success. 
While Shark Tank India Season 1 saw 67 businesses being funded out of the 198 pitches with a total investment of Rs 42 crores by the sharks, one cannot deny that it gave that boost to the entrepreneurial platform, as it especially seemed pretty accommodating even from the point of view of Tier 2 and Tier 3 towns. 
With Shark Tank India Season 2, SonyLiv has not only tripled its revenues, but it has also roped in a host of marketing partners, such as fintech unicorn ACKO, Cashfree Payments, Smallcase, Fi Money, Pokerbaazi, EatFit, Lenskart, Apollo 24/7, and many others. 
Then there are also inspiring success stories from Shark Tank India Season 1 doing the rounds, which are all the more reasons to watch this one. Yes, India, which is currently experiencing an entrepreneurial wave, will see numerous success stories once again when sharks invest in them and assist them in scaling to the best of their potential and abilities. For the record, Hammer Lifestyles, one of the businesses pitched in season 1, which had a monthly sales figure of 70 lakhs before coming to the show, has jumped to a whopping monthly figure of Rs 2 crores, with the brand having more than 400k visitors on its website.
Jimmy and Jash's ice cream brand Get A Whey too has increased fourfold, targeting millennials with their protein-driven, sugar-free, and fat-free ice creams. From a three-city distribution network, they have now expanded to 19 cities.
Skippi Ice Pops, a brand that became the first to get an all-shark deal too, saw exponential growth post-funding and mentoring by the sharks. From a mere 4-5 lakhs a month, their sales have multiplied to more than 70 lakhs a month, clocking international exports too to Uganda, Nepal, Kuwait, Hong Kong, and Dubai. Now that is what I call a true success story!
Providing a source of inspiration, mentorship, support, and cash, Shark Tank India as a show and, most importantly, as a guiding all-round force, is a show that surely depicts India as the emerging superpower, especially in the New Age.
So, I hope you guys liked my thoughts on Shark Tank India and its success story. Stay tuned with us right here at Booxoul for the best in the fields of entertainment, lifestyle, travel, fun, finance, fashion, tech, and gadgets, as well as all things bookish.
Adios Amigos!