Well, World of Ek by Ektaa Kapoor, TV's reigning czarina has become my go-to shop for all home décor, furnishings, wellness accessories, ethnic wear as well as a host of other beautiful products this festive season.
And with Ganesh Chaturthi and Navratri not that far, I, fortunately, got a chance to binge-shop away to my heart's content, picking up some fabulous Diyas, mugs and a host of other things.
EKTAA – THE UNDISPUTED CZARINA
To be honest with you guys, I have always admired Ektaa R Kapoor and her striving, relentless nature and professionalism. I mean apart from the fact, that this powerhouse producer-director Czarina has been ruling not only the small screens but also the big for quite some time now, it is her never-ending pursuit of pristine perfection in every endeavour she undertakes that makes her what she is today, right on top, riding high on the echelons of success.
HOW DOES SHE DO IT?
Perfection is surely an art, a relentless pursuit and her never ceasing attitude towards excellence has been one of Ektaa's strong points. Her critics might argue that she tries to move way too much from the crowd or too in the middle instead of taking a neutral ground whenever pursuing any of her proclivities and yet I for one always feel that this is exactly the way to break through the ice and get into the log lists of people bet it entertainment or any other platform.
WORLD OF EK – EKTAA'S LATEST ENDEAVOR
Naturally thus, when some time ago when she decided to come out with the "World of Ek" an online platform to bring the best of India to our homes in the form of a go-to brand for home décor, furnishings, wellness as well as all those products which are a skilled aesthetic touting of world-class quality and finishing and at the hands of our very own local Indian artisans. Boosting and standing in complete tandem with #Vocalforlocal and #MakeinIndia, World of Ek is Ektaa Kapoor's maiden foray into providing its shoppers with products that are an amazing confluence of sensible artistry, sensitivity towards Indian flavours and skills as well as products designed to not only please one but as they have rightly put "to fill our spaces with good vibes."
THE VISION BEHIND WORLD OF EK
India, having a brilliantly rich cultural heritage, the deep-rooted skills our artisans have been bestowed with making us privy to a host of products which can not only supplicate our homes in a contemporary fashion, they are also brought to you with the intention of celebrating these traditional skills and at the same time brought to you by the most modern means of technology aka online shopping.
Targeting the mind, body as well as souls with a host of products, I simply could not take my eyes off the beautiful furnishings, the décor artefacts, the bed linens, the fabrics as well as all kinds of brassware, jewellery, pottery as well as a host of other products that adorned the site.
Browsing through this one I realized that there is an amazing array of styles as well as types when it comes to fabrics and India is fortunately gifted with the best possible artisans whose age-old traditional skills have been successfully delivering fabrics which are not only beautiful but also best suited-soothing and in sync with our requirements and choices.
THE ARRAY OF PRODUCTS OFFERED
Be it the table Linens, the Cushion Covers, Bedsheet sets, Dohars or Curtains, each and every design was intricate, having been possibly making it to the final website after a lot of deliberation and choice. Ensuring a perfect combo of style as well as utility, there was a host of choices to choose from.
AND WHAT I PICKED…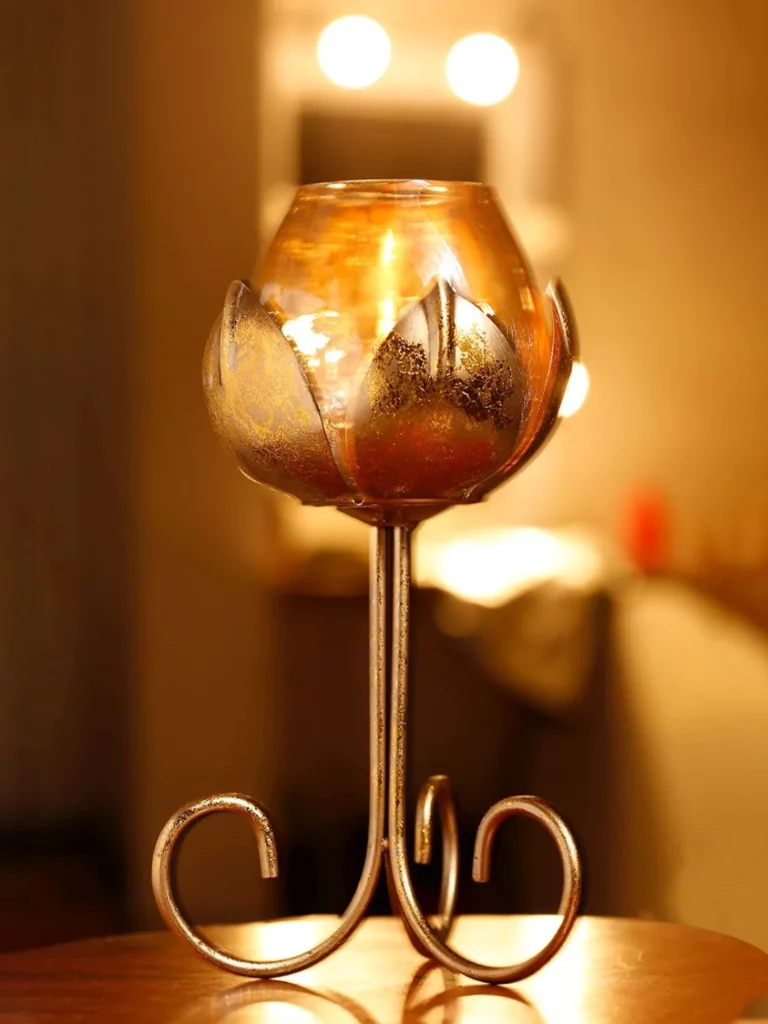 Coming to brassware and pottery, well I have always been a sucker for artefacts and try and hoard and collect as many as I can. These pretty trinkets always have this uncannily mesmerizing ability to liven up any room they adorn. So, while surfing I came across this beautiful Golden T-lite Candle Stand which would not only sass up my cosy corner but surely amp up my pictures for all the future grams too.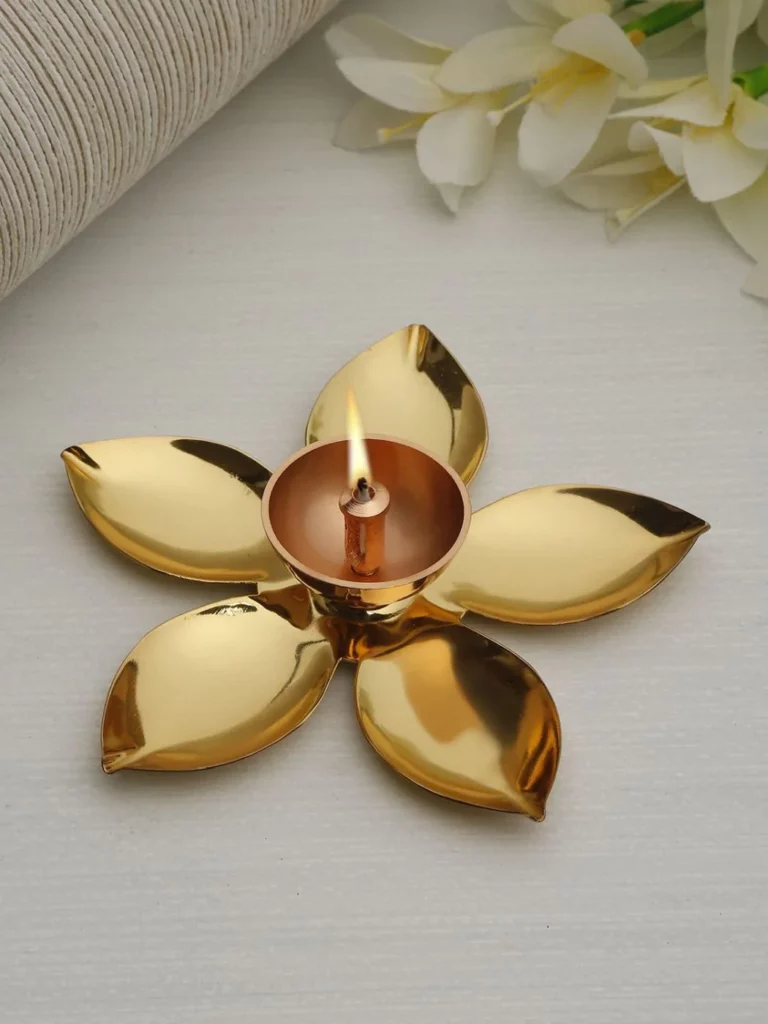 Ditto for the Golden Flower Diya which was as pretty as it was classy, traditional and yet perfectly practical when it came to design and utility. I picked it up in preparation for the festival of Ganesh Chaturthi which is around the corner and this beautiful piece is sure to add a lot of sparkle to my deity's ensemble. There also was a section for incense and dhoop which too is a must-have on each one's shopping list intermittently and compulsorily in this festive season. Well, cruise your way to picking these essentials up and that too from the comfort of your home with the click of your tips, you guys!
Oh, and did I forget to mention some of the prettiest clothing which is not only unique in design but stylish as well as comfortable. Beautiful Indian Kurtis, dupattas as well as pants to zest and put your best ethnic foot forward, Ek has some amazing cotton clothing so do check it out.
I also picked up this amazing duo of Coffee Mugs, a yesteryear sort of design which for me, is all things, love! Being a caffeine addict this one was a selfish pick as it perfectly sits in line with my moods, the traditional yet rustic sort of feel it exudes.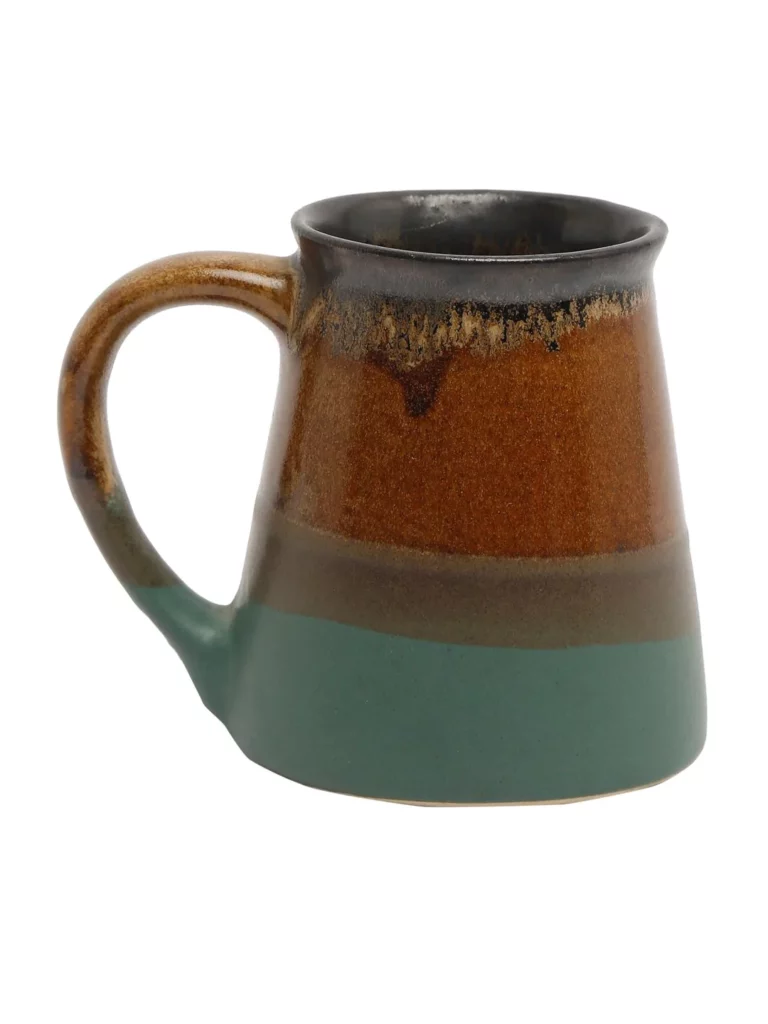 WHY WORLD OF EK?
That's exactly the thing about Indian products. Style and beauty with utility as well as oomph and sass. And World of Ek by Ektaa is here to deliver all of this and that too in a uber-modern yet comfy shopping experience. I have to mention the brilliant, robust packing which forms a part of all the products you order from them. Ensuring timely deliverance, World of Ek by Ektaa R Kapoor is surely going to be my favourite shopping jaunt for a long time and should be yours too.
IN THE END
5 Reasons why I feel you must shop online at World of Ek by Ektaa R Kapoor this festive season:
An ode to Indian handicrafts and artisans.
Supreme quality products at your doorstep.
Good quality materials as well as committed to delivering the best.
A huge variety on one platform.
Careful and timely packaging and timely delivery.
SHOP TILL YOU DROP….
So, what are you guys waiting for? Go indulge in shopping all those basic as well as beautiful requirements you have been meaning to, for some time, for this festive season. That too, at the click of your fingertips.
Keep tuning in to us for the best in the field of entertainment, travel, food, fashion, lifestyle, tech and gadgets, as well as all things bookish.
Happy Festive Shopping!