"You are not the darkness you endured. You are the light that refused to surrender."- John Mark Green
A Humanitarian Diplomat, a Visionary and a writer par excellence, today let us take a look at some of the exemplary, fine work done by Sri Lankan author Pramudith Rupasinghe.
Having written quite a few enticing works, 'Bayan' which is a historical fiction set in the Ukraine following the dissolution of Soviet Union. Bayan is the story of a bizarre character named Ivan Nikolayevich who trudges on in old age guided by memories and emotions on a path to self discovery. The word Bayan actually refers to a musical wind instrument, a type of an accordion which requires strength and dexterity to manage and compliments the resilience and the joie de vivre of its owner. His writing is powerful, deep and intense and it takes some time to delve into it and fully comprehend its true deeper essence. Set against a backdrop of thought provoking land scapes depicting pure effervescence, his tone of writing compels the readers to explore beyond horizons that are familiar to them.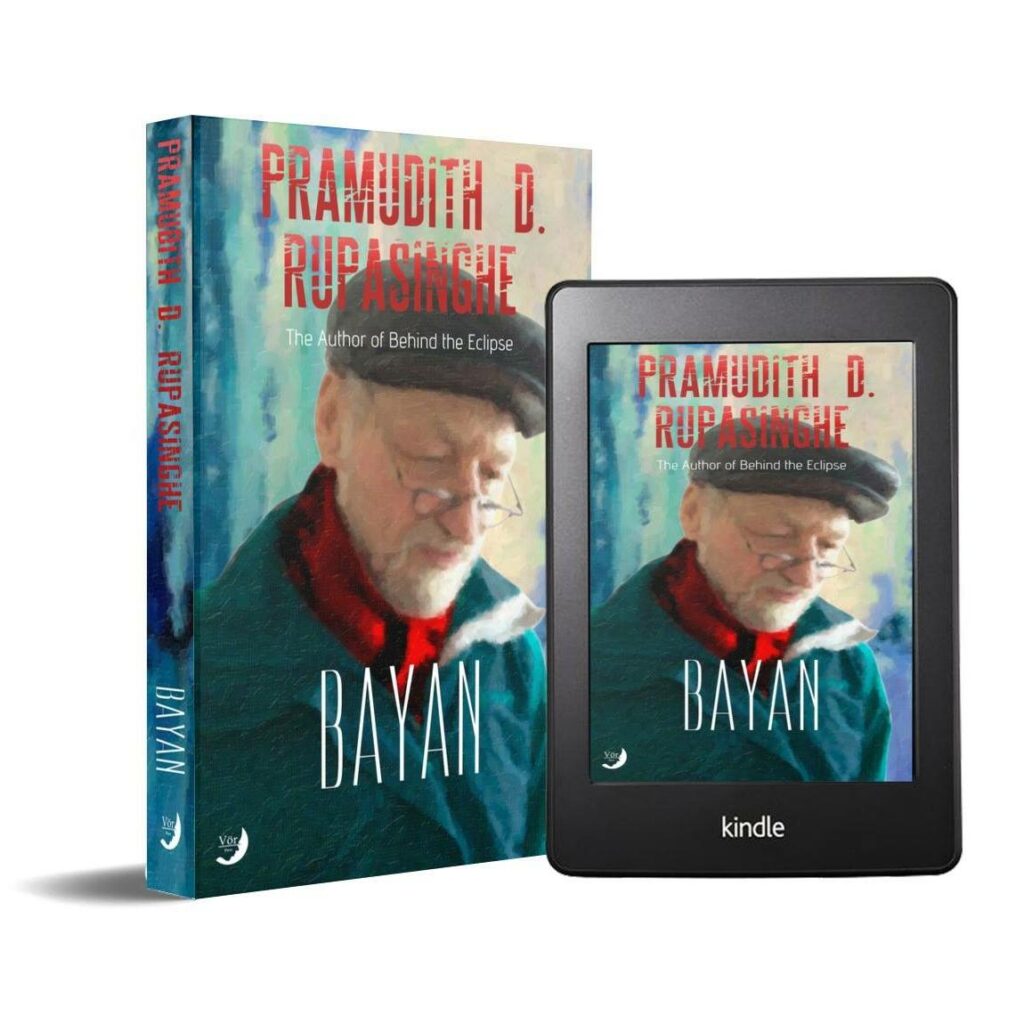 This excellent piece of writing by Pramudith has got him a Golden Aster Book Award which is a very prestigious Italian Literary Award given to emerging writers and poets across the world from French to Spanish, Portuguese, English as well as Italian. Pramudith's superb interpretation of the Ukrainian culture, from the point of view of a South asian writer, especially one who along with being a cross culture story teller is also a humanitarian diplomat, reflects beautifully in his work.
A slow read, to be possibly mused upon and enjoyed in a comfortable, relaxed setting along with ease and profound deep thought is the ideal way to delve into this piece of his to experience its deeply calming psychological impact.Bayan has been translated into Polish, French, german, Sinhala, Ukrainian, Russian, Burmese and Hindi translations to be released soon. It has been reviewed for its brilliant writing by many magazines and web sites around the world.
Behind the Eclipse– The unheard which is another Semi fiction created by him sheds light upon the West African Ebola crisis. Another stellar piece of writing, this one was especially a huge favourite and was in fact listed as one of the top books to be written by a Sri lankan author by Pulse a few years ago.It was one of the most read upon title in Humanitarian and development community in 2016.
His latest work which is in the pipeline is The girl who Snatched the Moon. This sensational story is a tireless endeavour reclaiming the life of a girl who has fallen to the hands of human traffickers and sold to the world's largest brothel village Kandapara, Bangladesh.
Pramudith, with this continues to write diverse stories across borders, speaking of resilience, giving a strong , new voice to the voice less and contributing to humanity through his powerful, meaningful narratives.
Find more about the Athour: https://pramudithdrupasinghe.com/
We certainly look forward to reading and plunging into the wonderful work of such a brilliant author who continues to write par excellence and also one who strives to balance the imperfections spread across the world by way of being a humanitarian as well as a creator with moral , social as well as aesthetic abilities.