Celebrating Teacher's Day 2022?
Want to know the history and significance behind the celebrations? Come, join me as I present to you some interesting history, themes and Significance of Teacher's Day.
गुरुर ब्रह्मा गुरुर विष्णु गुरुर देवो महेश्वरा ।
गुरुः साक्षात्परब्रह्मा तस्मै श्री गुरुवे नमह।।
Indeed, a Guru is one of the most important figures, a pillar of solidarity of collectedness in any person's life, I'd say. We may have been directionless and purposeless in life, were it not for our teachers, benefactors and all those mentors in life who are responsible for influencing our lives and carving their outcomes in some manner or the other.
It is a teacher who is one of the first few people in our lives who not only shape and hone our character and personality they are also the ones responsible for our overall discretion aka how we turn out to be.
So, today on the occasion of this revered celebration let me jog your memory a bit and take you back a bit to understand the history and significance behind teacher's day.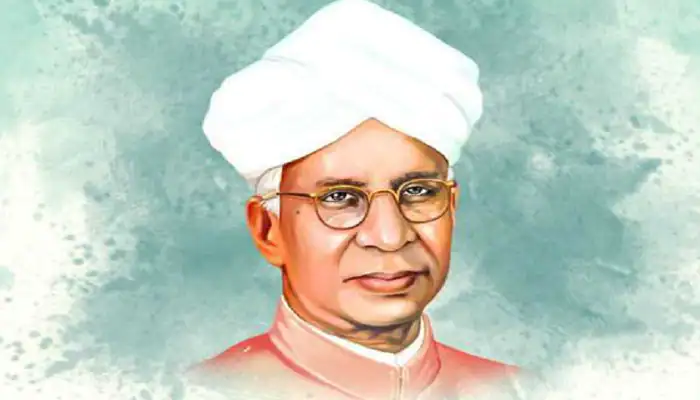 GLOBALLY
Well, globally and technically speaking World Teacher's Day which is followed and celebrated by UNESCO, falls on 5th October but here in India, the celebrations are held on September 5th instead. Reason? Wait to come to that in a bit.
HISTORY – WHY IS IT CELEBRATED ON 5TH SEPTEMBER
Well, 5th September happens to be the birth date of Dr Sarvepalli Radhakrishnan, a politician, who was the first Vice President. Second President, a Bharat Ratna awardee and most importantly a teacher. Dr Radhakrishnan was a professor of philosophy at the Madras Presidency College, Calcutta University, and Mysore university as well as international ones such as Oxford as well as Chicago university.
When he was appointed as the second President of India in 1962 and resumed office his friends, students and well-wishers wanted to celebrate his birthday. Radhakrishnan told them that instead of celebrating his birthday separately, he would be privileged and honoured if September 5th was observed as teacher's day instead.
SIGNIFICANCE
Teachers and mentors like Dr S Radhakrishnan and Rabindranath Tagore are the pioneers as they and many other mentors like them have been the one responsible for providing their students not only with knowledge but also a sense of accountability and discretion to be able to not only live their lives responsibly but in the best possible way. A teacher is that one person who holds and controls that sort of right in society and also discretion which helps him/her conduct their students in an ethically correct manner.
One of the biggest driving forces towards determining the destiny of any nation, are those relentless ones who spend a major portion of their lives, educating the next generation, helping them become better citizens as well as better humans. A major contributor towards the growth and development of any nation, they are the true guiding light in our lives, instructing us and honing us to help create the people we are today.
PURPOSE
Well, definitely teacher's day is celebrated to laud and acknowledge the relentless pursuit of Teachers and honour them for their unwavering commitment towards guiding as well as educating not only the youth brigade but also all those who are associated with them, young and old alike.
Also, an interesting misconception is to be clarified here. Well, Teacher in the traditional sense of the term does not only refer to school or college teachers alone in the traditional sense of the term. It technically refers to all those who have at any given point in time in our lives, giving us support, education, knowledge, advice or any sort of direction which helps us make our path better in life. Even our parents are our teachers. So are our friends, relatives, benefactors as well as all those people who are directly or indirectly connected to us in some manner and are the reason behind who we are today.
THEME
The theme for Teacher's Day 2022 for India is Teachers: Leading in crisis, reimagining the future. 
Indeed, these are those stellar stalwarts who are the leaders in any crisis, whenever any problem occurs or a catastrophe befalls us. Their actions alone are responsible to help determine and shape the path of what the future holds for us.
IN THE END
So, frankly speaking, each and every one of us needs a mentor in life, the one who nudges and pushed you towards the edge, making you do what is inevitable, daring you towards the impossible, and getting the best possible out of you. That person is your guiding beacon of hope and light in the world-your teacher.