The AutHer Awards 2020 Longlists for best women authors in Fiction, Non-Fiction, Children's Literature and Debut were announced today by a panel of 12 eminent judges. The Times of India received a whopping 850 entries submitted by both publishers and individual authors for the coveted national award, the first of its kind in India.
The AutHer Awards – a joint venture between JK Paper and Times of India — are a celebration of women authors who have added value and creativity to the literary space. The jury considered books by women published in India between December 2018 and November 2019.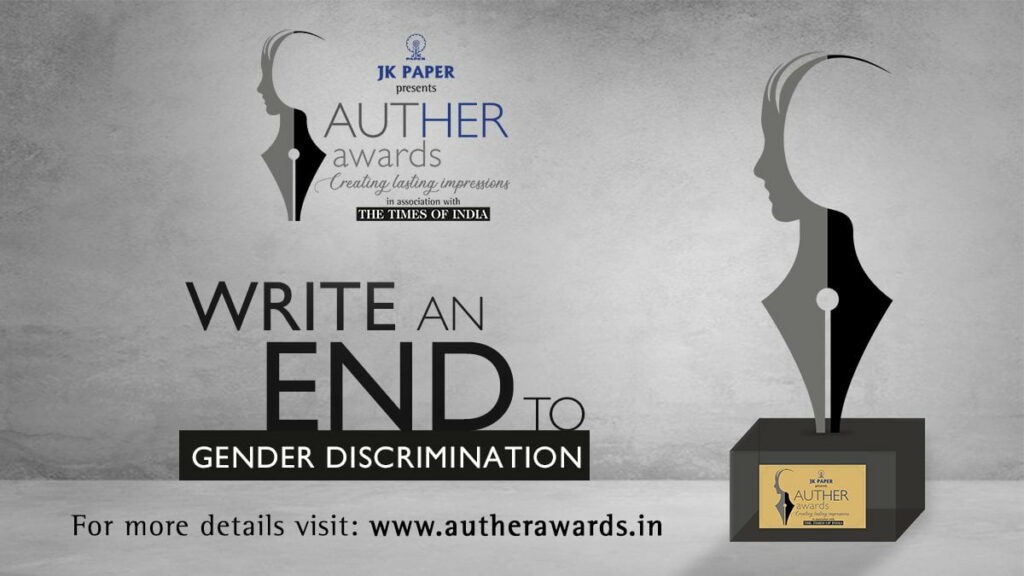 The chairs for the AutHer Awards jury consisted of author Ashwin Sanghi (Fiction), actor and author Sonali Bendre (Non-Fiction), columnist and author Shobhaa De (Debut), and author Bulbul Sharma (Children's books).
Talking about women's writing in literature, Shobhaa De says, "Women's voices in Indian literature today are exploding several myths and stereotypes. They are speaking a new language which is honest, irreverent and out there. There is enormous confidence and talent emerging through their work. It is our job to acknowledge and reward the best! It has been a fantastic process of reading all these wonderful women authors sharing their stories with so much verve! Good luck to the winner. And a big thank you to all participants."

While sharing her experience of the AutHer Awards, Bulbul Sharma says, "I really enjoyed reading these amazing new books for children by women authors. Each book painted a vivid picture of a new facet of our society and dealt bravely with different, somewhat difficult concerns. What a variety of prose and rich ideas; what a long way we have come. We must thank TOI for taking women writers on a most exciting journey ahead."

The other jury members were author Jaishree Misra (Fiction), author and former Deputy Secretary, Sahitya Akademi Gitanjali Chatterjee (Fiction), author Yasser Usman (Non-Fiction), author and journalist Manimugdha Sharma (Non-Fiction), author and comic writer Arjun Gaind (Debut), Co-founder of ScoopWhoop R ishi Pratim Mukherjee (Debut), actor, compere and Director of The Study School Shivani Wazir Pasrich (Children's books), and author Ramendra Kumar(Children's books).

Sharing his experience of being a part of the AutHer Awards, Ashwin Sanghi says, "I am delighted to be part of the jury panel for The Times of India's Women AutHer Awards 2020. It has been a painstaking process to read and review the final selection to arrive at the longlist. Jaishree Misra and Gitanjali Chatterjee (my fellow jury members) and I have burnt the midnight oil in attempting to ensure that we look at each book holistically. We too have gained by being part of this terrific initiative because we all ended up reading books that we may have otherwise missed. In fact, even determining the Longlist was difficult because there were several more that deserved mention."

Actor and author Sonali Bendre, who also hosts her own book club for fellow readers, called it an "enriching experience". Sonali Bendre says, "Going through the AutHer selection was such an enriching experience. From the 21 non-fiction books that we read, these 9 were the ones that stood out and unanimously got voted in to be part of the AutHer Longlist! It's been a pleasure discussing these books with Yasser Usman and Manimugdha Sharma… it's been a smooth and thoroughly enjoyable journey."

The books under consideration went through multiple layers of screening before reaching the final jury. The Times editorial teams were helped in the initial screening by authors Kulpreet Yadav and Sujata Parashar, Write India winner and teacher Vasudha Gulati, and Dr Anjana Neira Dev, Associate Professor of English, Gargi college.
Vinita Dawra Nangia, Literary Director of the Awards, says, "It has been an eye-opener to see the range of books submitted for the Awards and the process through which our judges painstakingly selected the best. Our effort is to be all-inclusive and neither dismiss any genre, nor favour another. The Women AutHer Awards have been launched to recognize and encourage the contribution of women writers, and to acknowledge their unique space in the literary arena."
The AutHer Awards Shortlist will be announced tomorrow.
The AutHer Awards winners will be announced at a grand ceremony on Sunday, March 8, at Taj Palace, New Delhi. A prize worth Rs 1 lakh each will be given to the top winners of all four categories and a Lifetime Achievement Award will be given to a woman author for her lasting contribution in the field of literature.

For the Longlist, please log on to : https://autherawards.in/