There are some things in life which make you experience a HOME COMING of sorts, where all you want to do is indulge and drink up the essence of that experience.
Anime Watching for me is that and much much more…
Today I want to share with you some of my most favourite indulgences in manga/CGI or Anime as they are popularly known as. Along with being an ardent reader, this particular form of art depiction has kept me enthralled for a long time now.
For those new to this, an Anime is simply a style of animation originating in Japan characterized by stark ,colorful graphics depicting vibrant characters with fantastic, futuristic themes.Usually , the plots being action-filled these make up for a racy, fast paced watch. Having said that Yaoi Anime aka BL(Boy Love) is a type of anime/manga featuring and exploring romantic equations between male characters.
Generally speaking, BL Anime's are pretty heavy to watch and absorb owing to their explicit language and content. Not the following ones though.
I was absolutely enamoured by the softness of the slow burn romance, the following two BL Anime proved to be.
I may sound prejudiced but believe me folks, the beauty, finesse, captivating alacrity, sensuousness of each and every character has swept me off my feet ethereally. With amazing graphics, superb CGI , a powerful story line and such good looking relatable characters it is hard to not fall in love with them. I love binge watching them when am not reading or writing and I cannot even begin to explain the kind of thrill, delectation and zest they provide to me in the manner of a solace.
Yuri on Ice
So this one literally pushed me in a vortex of emotions, skillfully sensuating and aesthetically and artfully pleasing. Yuri on Ice is a story catering to many facets and multi dimensionally enlightening. Figure skating was a fascinating thing for me personally during childhood. But it somehow got a little lost as I grew.
However, this series 'Yuri on Ice' rekindled that old fire for me as far as this aesthetic sport is concerned. Figure skating as a sport in an Anime seems quite daunting to pull off albeit not here as things have been portrayed across meticulously, delicately and dramatically.
ALSO: 10 Indian web series that parents would love to binge-watch
I love watching dramas depicting romance. The speciality of this series is the little pearls of gestures and expressions nonchalantly put, but very visibly there present to tingle your senses. Be it pain, music, elegance, sensuality, love or for that matter even the sensitivity of the relationship that Yuri and Victor share, tends to enthrall you leaving you spell bound and yearning for more long after you have encountered it. I must specially commend the display of graceful elegance and sensuality depicted through Yuri's skating.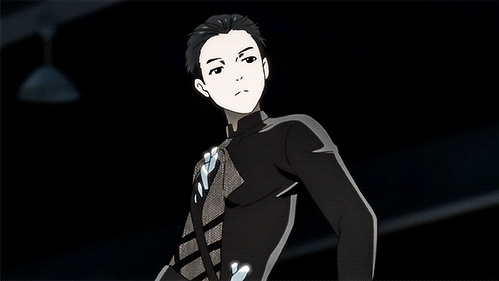 I have seldom seen such a delicately fine feminine depiction of art and dance portrayed by a man. See I told you guys, i am absolutely in the spell created by Yuri's and Victor's camaraderie. The alluring emotional roller coasters depicted through Yuri's eyes are sheer tickles. I am absolutely smitten by the sensuality and myriad of emotions displayed through each and every aspect of the journey shared by Yuri and his mentor Victor.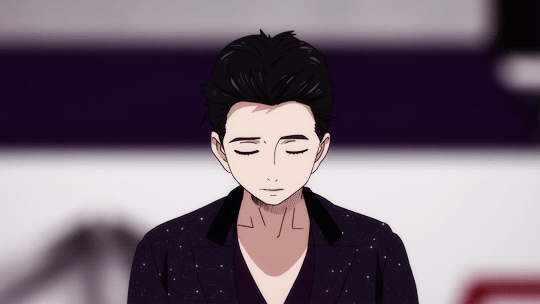 Can't wait for the next in the series which I am sure shall be equally enthralling and spell binding, continuing to cast its bewitching magic and spell!!! Yuri and Victor, cant wait to drown myself down the gorges of unspoken emotions and equations you guys share.
Spell bound, starry eyed and how!!!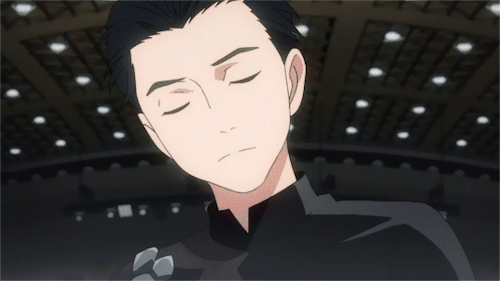 2. Given
Coming to the second one I recently finished today, 'Given' a gay romance musical merged beautifully.
You are bound to fall in love with the series guys. The dynamics of gay relationships have been explored quite well in this one and you cant help being doused by the flow of emotions this series puts across. Having said that, you shall fall in love with the song which is a rock number, having the potential to stay with you even after you habe finished watching it.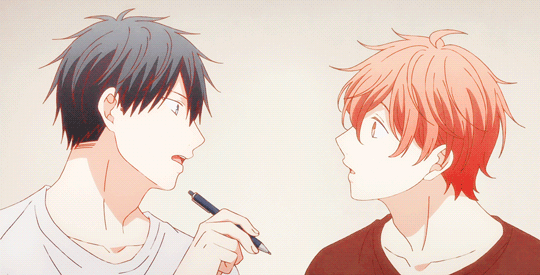 I had goosebumps listening to the lyrics (translated to English of course). The CGI during the concert lived up to the true version of an original manga.
Signing off with some translated lines which hit me hard from the song:
[Verse 1] Just like the shade of snow
That hasn't completely melted
I carry on with these feelings inside me
Hey, with what words
Should I close the door of this love?
[Chorus]Your everything has lost its eternal tomorrow
And now it's wandering around eternally
Along with me
Who was unable to say goodbye or move on from you
[Verse 2]Just like a spell that's still unbroken
Or maybe it's some kind of curse
Hey, I'm still holding on to my thoughts
Hey, what kind of tomorrow
Should I look for in this town?
Ah-ah
[Bridge]The cold tears that fall
Freeze under the sky
They're just pretending to be kind
As they fall down my face
Two people who were always together are now torn apart
That's all there is to this story

Anime is all things love for me!!
Do let me know how this article 2 Must Watch BL Anime perfect for every Anime Lover ever, resonated with you guys. Also do drop in your suggestions for other great Anime to watch in the comments below.