Bollywood's latest release Dil Bechara has stirred (or should I say, shaken?) every romantic movie-lover heart who, in this pandemic, were mourning for the lack of a good, cute and sweet film. Directed by Mukesh Chhabra, based on The New York Times Bestselling Novel, The Fault In Our Stars by John Green (you should definitely read this one) starring Sushant Singh Rajput as Immanuel Rajkumar Junior aka Manny and Sanjana Sanghi as Kizie Basu, Dil Bechara has already broken a number of records.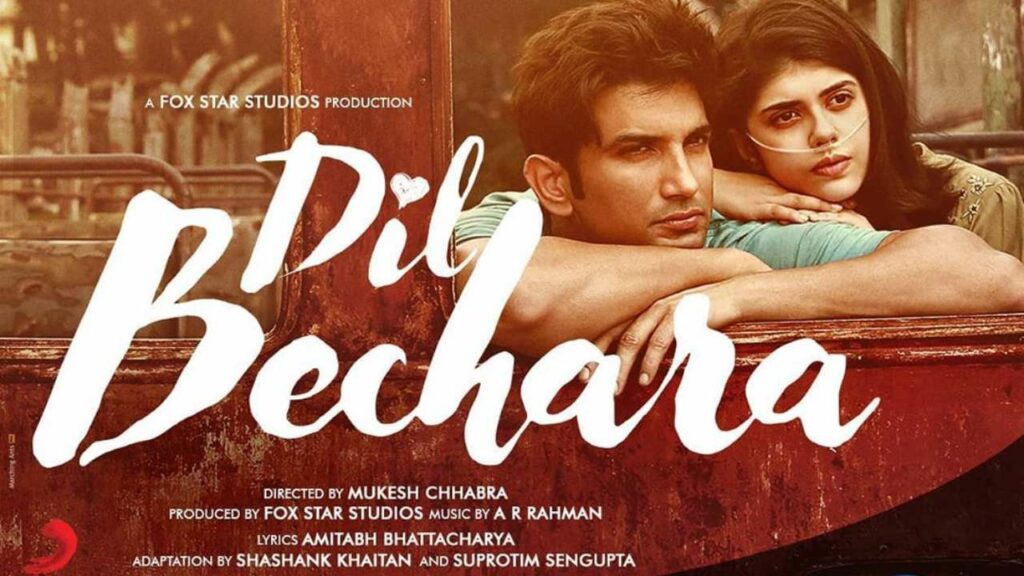 It premiered on Disney Hotstar on 24th July 2020 and gained 95 million views in just 24 hours according to a tracking firm Ormax Media. It also became the highest-rated Indian film on IMDb with a massive 9.8/10 rating. And that's not the end of the list. The trailer which premiered on 6th July 2020 has become the most liked movie trailer in the world with a total of 10 Million likes on Youtube (whoosh……that's a lot, isn't it?)
Another thing worth mentioning is that Disney Hotstar made Dil Bechara available to both Subscribers and Non-Subscribers for free "to celebrate the legacy of Sushant Singh Rajput ".
YOU MIGHT ALSO LIKE 4 Netflix series that you will love to binge watch during Lockdown
Tag: Sushant SingYOU MIGHT h Rajput, Disney Hotstar, Bollywood Movie, Sushant Singh Rajput, Disney Hotstar, Bollywood Movie, Sushant Singh Rajput