So, whilst Christmas is extra special this year with the world finally opening up and we getting back to normal "almost" I am super excited and so is everyone else. Sparkly fairy lights, decorated Christmas trees, warm and lovely food along with binging on the best Christmas movies and Christmas songs, reading is another very important to-do we always turn to, isn't it?  5 Best Holiday romance book recommendations of 2022 to spice up your pre-Christmas reads alongside hot chocolate and marshmallows (sigh, I love issshhhhh!)
Holidays are all about chillaxing as I fondly refer to the act of chilling around and relaxing, with a term I have coined myself. So, here I am with the 5 best holiday romance book recommendations of 2022. 
With Christmas around the corner, the city getting into a truly festive mode, streamers and mistletoe making an appearance alongwith beautifully decorated Christmas trees and fairy lights all around, it feels as if life is just beginning to evolve under all of these brilliant adornments, ain't it? Oh, I know you guys must be like ok, she seems to be getting carried away with the feel of the season. But hey, can't help it somehow, the festivity and the cosy vibe of the season are such that I am today compelled to pause and share my list of the 5 best holiday romance book recommendations of 2022 with you guys.
Before I proceed to my recommendations, a word of enlightenment for you peeps here. What exactly does a holiday romance book mean in my dictionary aka the dictionary of a true readaholic aka bibliophile? Well, any kind of a cosy read that has some amazing romance embedded within-slow burn, passionate, emotional, any kind you know and gives you the heady feeling of dunking a huge mug of super-hot chocolate without having to feel guilty about it.
5 Best Holiday Romance Book Recommendations
A Very Merry Bromance by Lyssa Kay Adams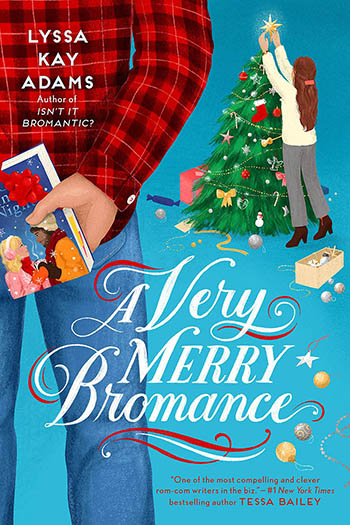 As the blurb suggests, you shall surely fall head over heels for the members of the Bromance book club as they use romance novels to solve their relationship dilemmas! Sounds uber cool and surely like something that would be enthralling too. Adorable!
Kiss her Once for Me by Alison Cochrun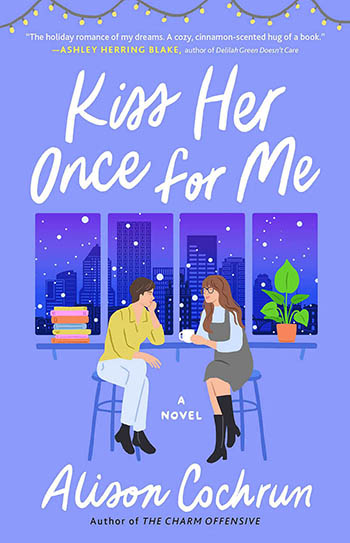 A romantic comedy about a woman who fakes an engagement with her landlord, only to fall for his sister. A definitive emotional roller coaster amongst characters, this one is beautifully written with lovable characters who are nevertheless flawed. A book which has sweet characters who are adorable and surely grow throughout the story. This one albeit releases on 22nd December 2022.
Royal Holiday by Jasmine Guillory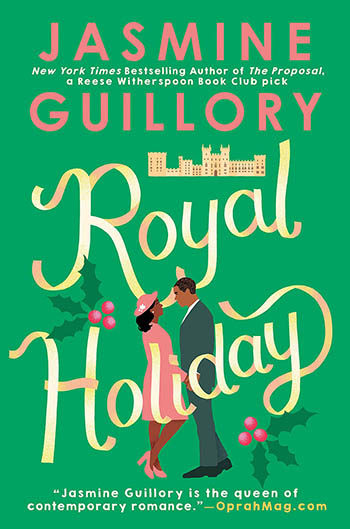 Super charming characters, humour-laced scenarios and ultimately good, old-fashioned love stories, Royal Holiday is the 4th book in the series and what makes this one cool is the fact that the lead couple are mature and the entire story seemed so realistic hence. It is great to see and also explore the life of a mature, working woman balancing her career, her relationship equations in life, here tete-a-tete with her adult daughter as well as her love interest. Christmas being its backdrop adds to the charm.
In a Holidaze by Christina Lauren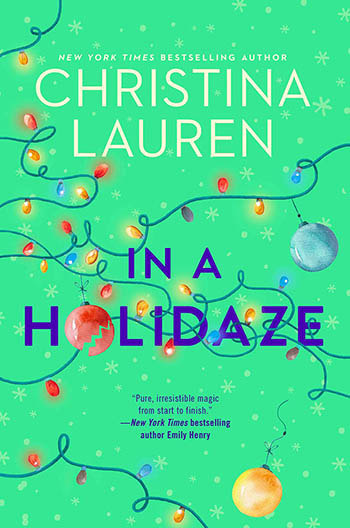 Jam-packed with yuletide cheer, an unforgettable cast of characters and downright hilarious, this swoon-worthy romantic read will surely make you believe in the power of wishes as also in the magic of holidays. A heart-warming rom-com this one will surely add to your holiday cheer. Huh, what can I say about a lovably flawed heroine, a doting boy next door hero and a cosy family holiday-can it gets better?
The Twelve Dates of Christmas by Jenny Bayliss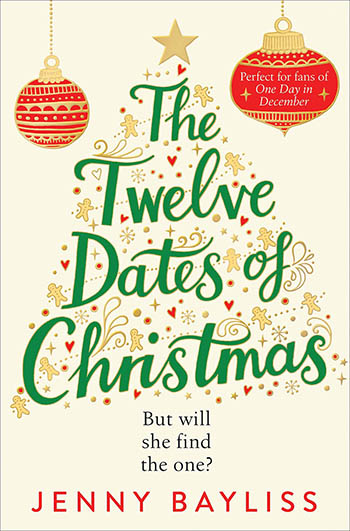 A hilarious and uplifting holiday read. This quaint English countryside set romance is something surely you cannot get enough of. A cute and cosy debut, this one is a slow-burn rom-com that is adorable and perfect for fans of Marian Keyes or Helen Fielding. A super satisfying read.
So, hope you guys liked my recommendations for the 5 Best holiday romance book recommendations in 2022. Stay tuned with us right here at Booxoul for the best in the field of entertainment, lifestyle, fun, finance, fashion, education, tech and gadgets as well as all things bookish.
Adios Amigos!