Food is symbolic of love when words are inadequate.

Alan Wolfelt
Indeed, you will surely agree with this one as food, especially good food which appeals to the mind, heart and the palate creates emotions we simply crave to enamour and incorporate in our lives.
Hmmm, so lets get into this straight. Junk food, i.e street food is one of those things we all absolutely love to indulge in. Deliciously delectable, these lip smacking street foods are not only one of the most popular food stuff we all have dived in at some point but also happen to be a staple, a comfort especially here In Mumbai. Be it 2 Am in the night or 6 Am early morning, Mumbai is touted to be a city that NEVER SLEEPS. (Of course not counting the previous year and the ongoing lockdowns).Thus, all other things away, you shall always find something to satisfy your hunger pangs at any time of the day or night.
Mumbai, being one of the most fast paced cities of the world, the fast food OR street food here is not only tasty but also interesting, innovative and pocket friendly too. Be it different kinds of mini meals, hot snacks, desserts of different kinds or even the humble Pan, you are sure to get blown away by the superb flavors packed in the options you get here. Not only would you be spoilt for choice, but also the choices out here are pocket friendly and shall satisfy the taste buds of all alike.
So here is a list of 7 lip smacking street foods of Mumbai, drool worthy and absolutely amazing.
Vada Pav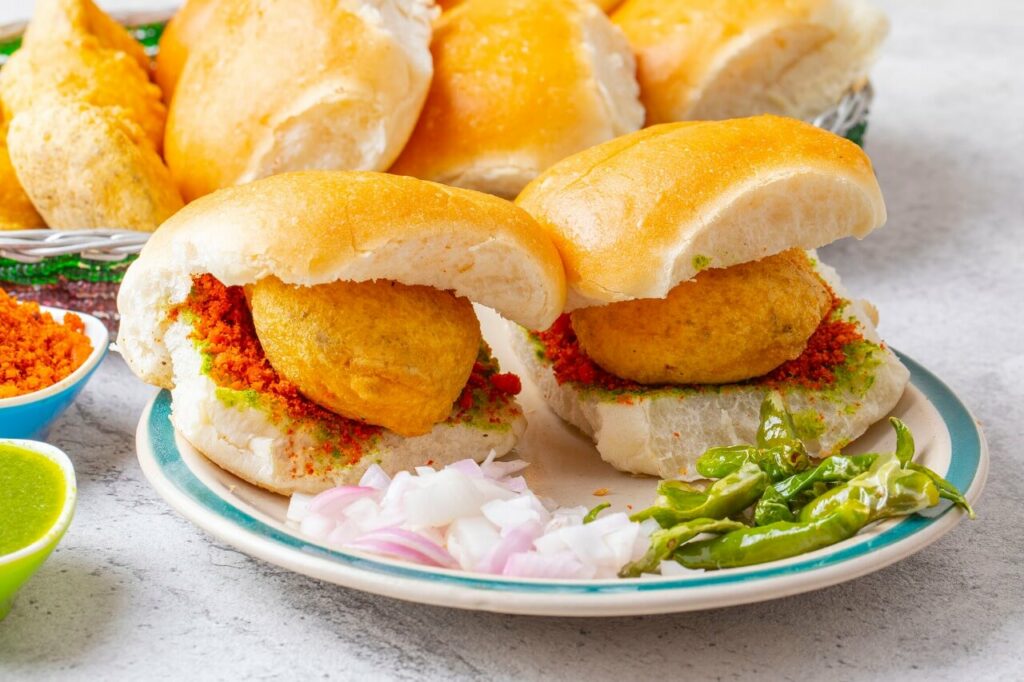 Well, I guess vada pav is one of the most popular street foods in Mumbai. Deep fried to golden perfection, these amazing critters are not only pocket friendly but will satiate your hunger buds pretty well too.
The Ashok Vada Pav stall near Kirti College, Prabhadevi, or Ananda stall near Mithibai College to Aaram Vada Pav stall located opposite CSMT, they all have fabulous vada pavs which you simply have to try folks. Anyways, when it comes to Mumbai you shall find a Vada Pav stall in every second lane you visit.
ALSO READ: Comfort In 1 Bowl: One pot Meals that would put even your FAV multi cuisine restaurants to shame
Pav Bhaji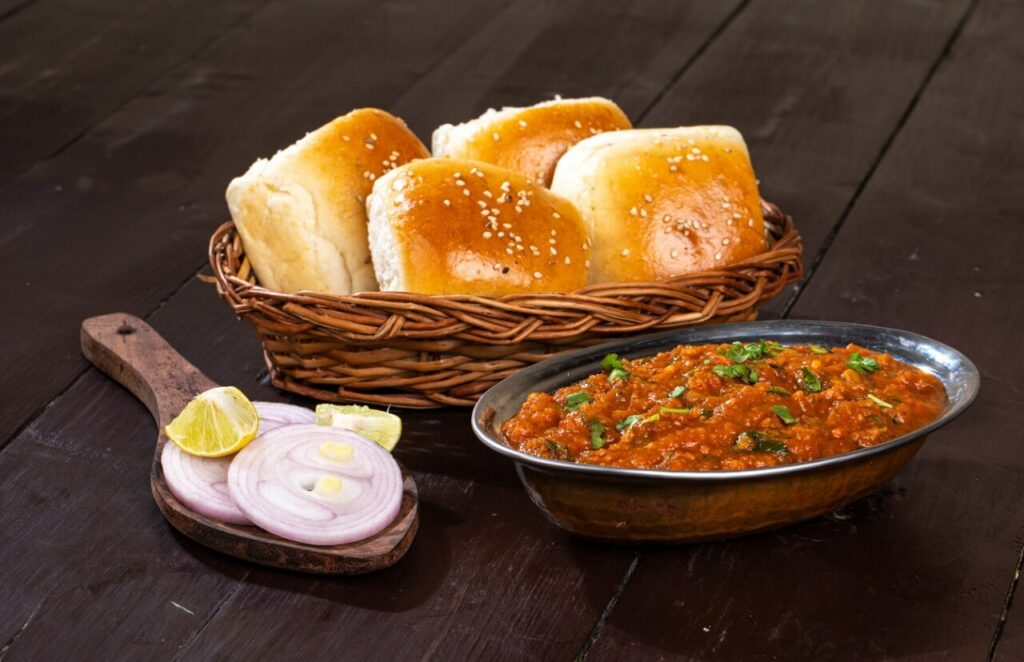 Mixed veggies mashed with tangy tomatoes topped with loads of butter, enough to give one that oomph of satisfaction, here is our very own Bambaiyya Pav Bhaji for you. Coz apun ko maska zara mast chahiye baba!! Be it Canon Pav Bhaji at CST or Sardar at Tardeo or Amar Juice Centre or even the local stalls at Juhu Beach or Chowpatty, Sadguru in Chembur or Lenin Pav Bhaji at Marine Lines, each of them has unique flavors of their own. Not to mention that ohh soooo soft melt in the mouth Pav toasted and layered with butter and coriander to perfection, Dhaniya Market
Pani Puri/Sev Puri Chaat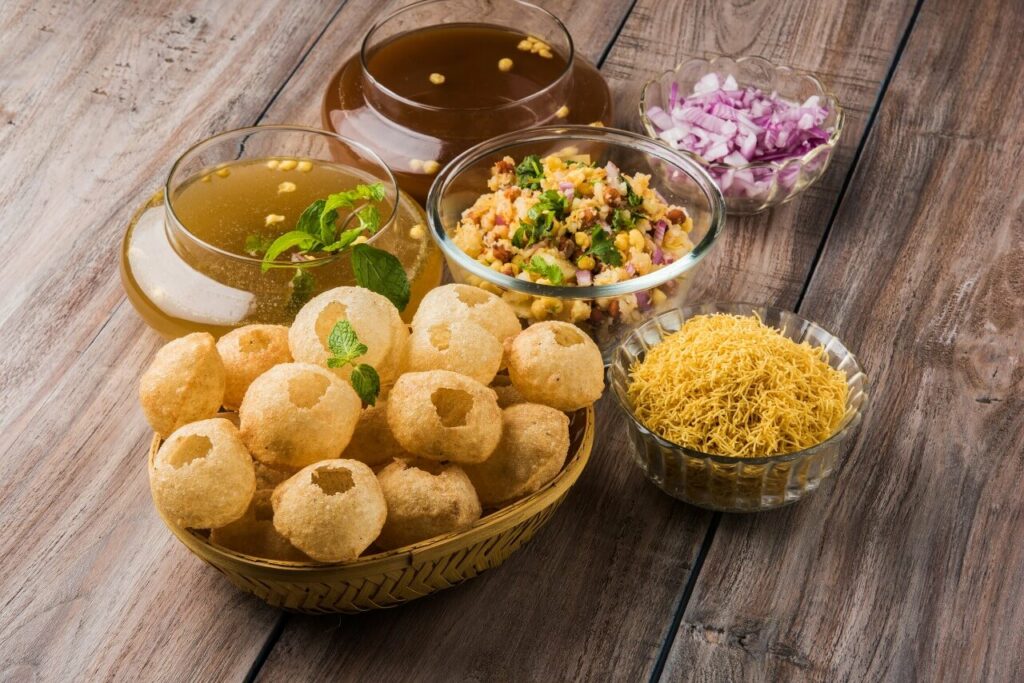 Be it Elco or Punjab Sweet House in Bandra, or MM Mithaiwala or Bhagat Tarachand or Trupti Snacks or Karachi Sweets, khar, the chaat especially the Pani Puris here are to die for. Spicy Mint Coriander water with the flavors of tamarind was all about the conventional Puchka. Many of these popular outlets now serve out of the box, new kinda combos too to enthrall people's taste buds.
Samosa/Pattice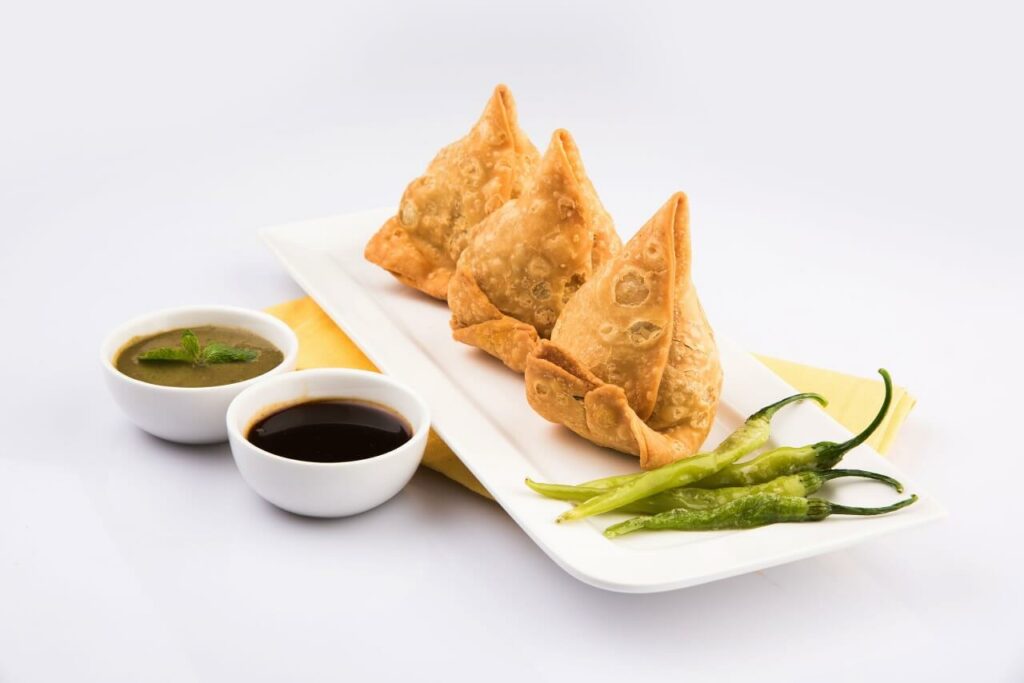 I think we all unanimously agree that Samosas, Cutlets are the kind of hot piping fast food that is available almost every place and at any time of the day. As early as 6 am, you shall find piping hot Samosas being sold by vendors in the trains to and from the city as well as the local lines. Alongwith those, it would be a heinous crime to not mention the popular A1 samosas of Gurukripa, Sion, which I believe are the primary favourite of everyone who has ever watched a movie in practically any Cinema hall of Mumbai. Alongwith samosas, pattice pav is also a hot favourite. Places like Tewari brothers, Vig at chembur, Punjab Sweet House, Bandra to name a few are some of the best places to pick up these superb fried delights.
Dosas/Idli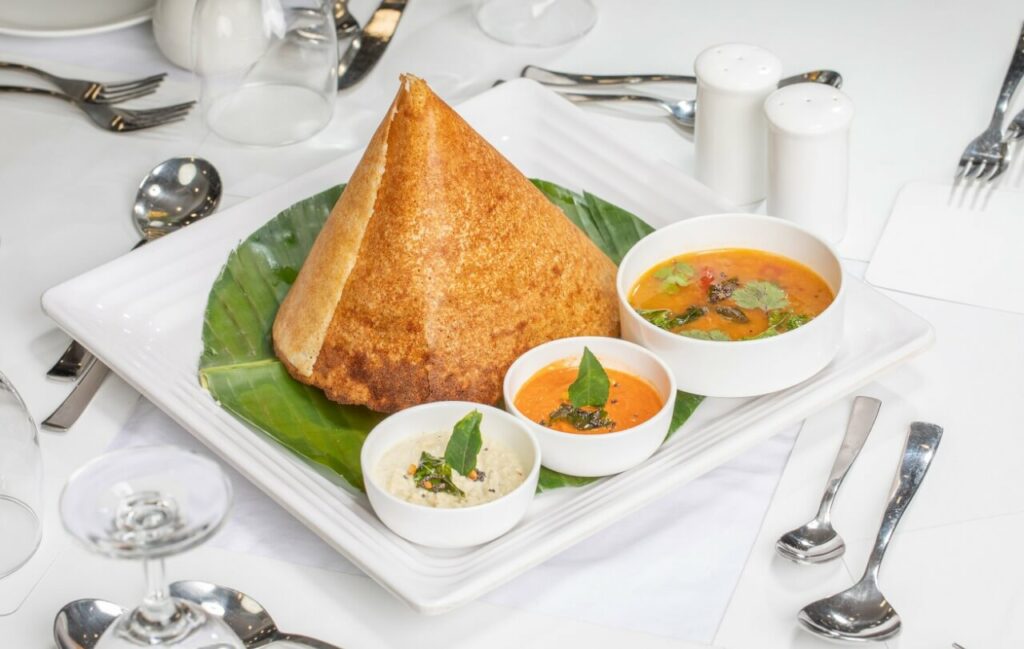 Be it the Mysore Masala Dosa at Cafe Mysore at Kings Circle, Neer Dosa at Ram Ashray Hotel at Matunga or the special Jini Dosa at Anand Stall, Vile Parle, these yummy variants of one of the most popular street foods in the country. Hot, straight off the tawa or griddle, these are good enough to fill up not only the buds of your gastronomical satisfaction but your tummy as well. So much is the popularity of these South Indian delicacies, that even the richest man in Asia, Mr Mukesh Ambani cannot help being smitten away by eating them and goes to Cafe Mysore for his south Indian cravings.
Sandwich
Grilled Veggies, oodles of cheese, Sandwiched and Toasted to a crispy texture , will surely have you grabbing more and more. Welcome to Sandwich Land aka Mumbai with its most scrumptious as well as many unique forms of Sandwiches available. Be it the iconic toast sandwich at Jay Sandwich, Bandra or the Veggie Mayo Toast at Sandwizza at Santacruz or Veg grill at Lucky, Vile Parle or other joints like Raju Sandwich, Churchgate or Say Cheese at Charni Road or even the famous Akkad Bakkad Bambay Boo at Kandivali, there is a sandwich to please each and every one at these. The latest additions to these being the unique chocolate cheese sandwich. Mmmmm heaven!!
Kulfi Faluda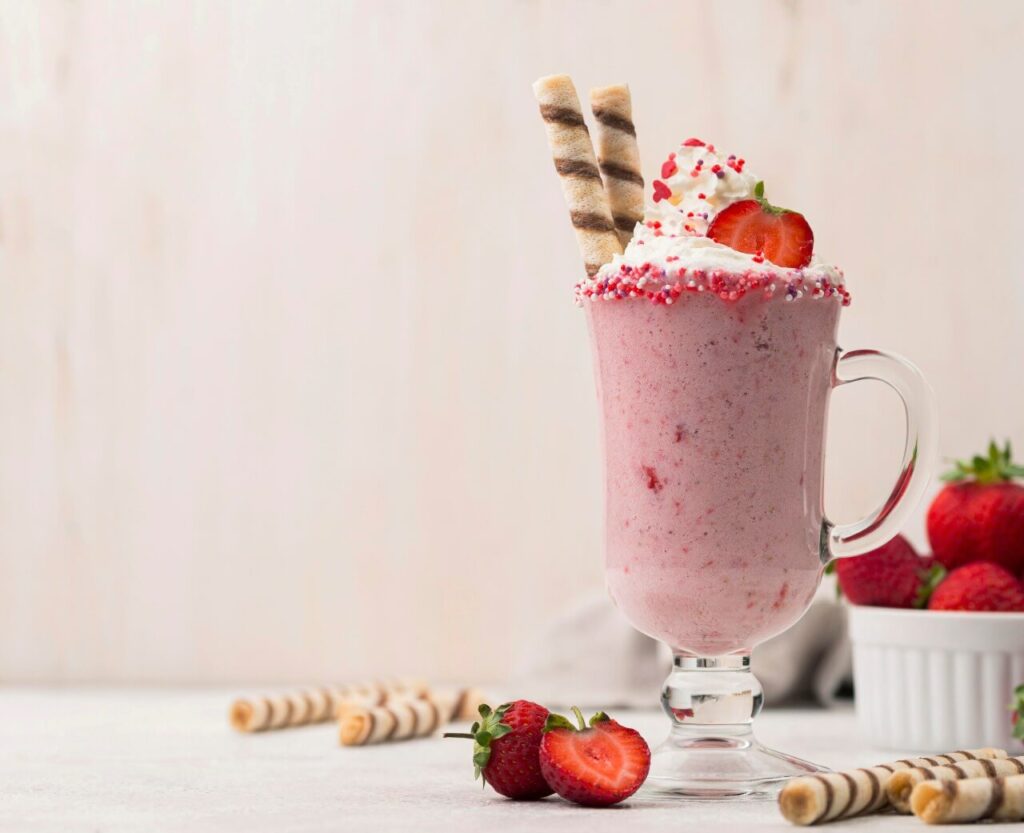 These yummilicous desserts are capable of even pleasing a sour faced grouch , not to mention their delectable smooth textures and freshness. Be it the iconic Badshah at CST Mumbai or Bachelorr's at Marine drive , Haji ali juice centre or Baba falooda Mahim or even the legendary Shalimar at Mohammed Ali road, the kulfi faloodas varieties at each and every one of them are absolutely a treat both for the mouth as well as the sight!! Any ways I sincerely believe that a good dessert is like an oasis in the middle of life's desert (excuse the alliteration), Arey bhai, itna chatpata khaane ke baad mitha toh banta hai
And finally, as an afterthought, how can I sign off without mentioning some of the best Paans you get in the city. Be it Mucchad or Jagdish Chaurasia or Pagal or Nawabi Paan Shops (ya ya I know these are ahem, controversial names huh), these melt in the mouth freshners will leave you in complete contentment after you have had them. Chocolate Pan, too seems to have become a new gourmet favourite alongside other unique varieties being offered at these joints.
SO folks, there are countless other street foods in Aamchi Mumbai. In fact, I could go on and on like Misal Pav, Thali Peeth, Dabeli, Kande Pohe, Kanda Bhajji, Bread Pakodas etc, etc.
Nevertheless, am stopping here coz"… jaise mumbai mein bas jaane ke liye ek zindagi kaafi nahi usi tarah yahaan ka khaane chakhne bhar ke liye ek arsa bhi kam hai."
Hope you liked the article 7 Lip Smacking Street Foods in Mumbai you simply cannot miss. Let us know your views in the comments below.
Ciao!!!