International Yoga Day is celebrated on 21st June every year. The idea is to spread the importance and awareness of yoga and share its advantages with the world at large.
Well, it has been celebrated annually every year since 2015. Prime Minister Narendra Modi whilst addressing the General Assembly had recommended this date in 2014 as 21st June happens to be scientifically the longest day of the year and thus has a special significance.   
Yoga For Humanity is the theme for International yoga day 2022. UN Secretary-General Antonio Guterres in his message for 2022 said that this year's theme reminds everyone how yoga is truly universal. He also stressed how this holistic exercise has helped people during the pandemic, providing a means of coping with the challenges of social isolation as well as stress.
So, you will ask me why Yoga? And I say, why not? And if not yoga, what else?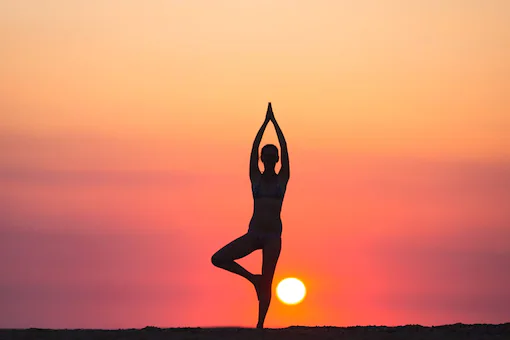 Agreed there are many types of exercises and physical activities to maintain one's health. But the kind of overall holistic well-being one can achieve by practising yoga is unbounded. That is because this is a practice that leads to mental as well as physical wellness. It is an ancient art of learning to form one's body, mind and spirit into one is designed to help achieve a more positive outlook on life and a focused, permanent sense of serenity and peace. Yoga which offers not only spiritual but also emotional benefits along with physical ones recently has turned into a universal mainstream fitness fad too. 
So, what are the reasons that make it the perfect go-to exercise in spite of there being several others such as gym training, weight training, Zumba, pilates, etc? Simple. Let us look at the following 5 reasons why one must adopt holistic well-being through yoga:
1. A SUPERB WORKOUT
Yoga makes use of multiple stretches and positions that tend to challenge one to be outside their "usual" comfort. For instance, at a gym, people lift weights to exercise and stretch whilst in this one your own body weight is utilized in a manner so as to create a resistance and equilibrium and tone the muscles of the body whilst also burning off the calories in the process.
2. IMPROVED FLEXIBILITY
Many times the kind of lifestyle one follows can lead to one having limited flexibility, and lethargy causing one's muscles to tighten up. Yoga is one such exercise regime that helps stretch practically every muscle in the body in some manner or another. According to the Yoga Health Foundation," This also helps to improve the body alignment resulting in better posture, helping to relieve back, neck, joint and muscle problems."
3. STRESS BUSTER AND RELIEF
Stress is the cause of the majority of illnesses in the world. When stress builds up in one's body it can have a major negative impact on the body that only worsens with time. Fortunately, it can help relieve some of this stress. The practise of yoga reduces the physical effects of this stress on the body by encouraging relaxation and meditation. These processes in turn help to lower the levels of the stress hormone cortisol. Relaxation and meditation along with the practice of deep breathing is perhaps the most fail-safe way to treat stress and reduce it substantially.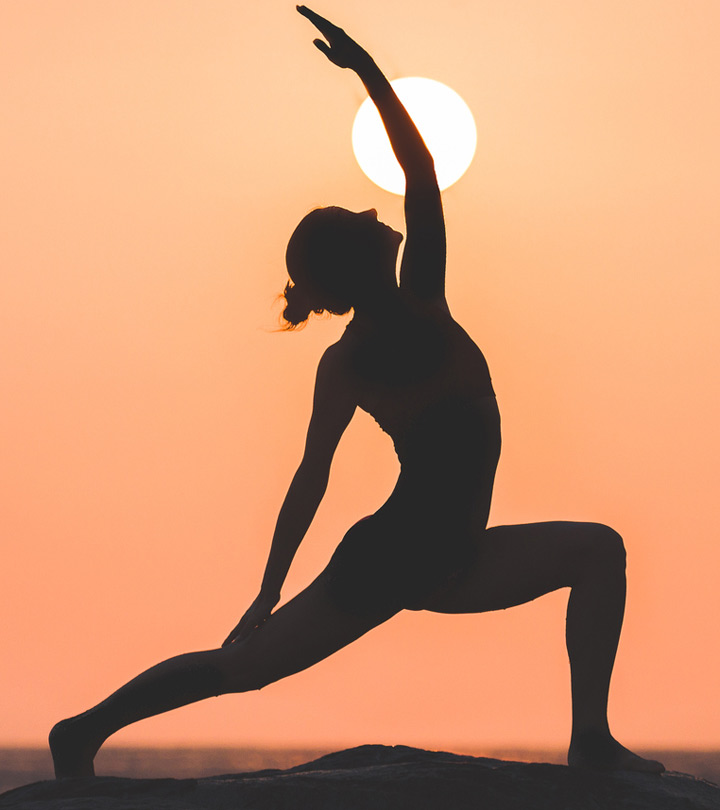 4. IMPROVED LUNG FUNCTION
The biggest focus of any yogic exercise is primarily breathing. Every movement involves breathing but in this exercise, this breathing has to be more concentrated, extensive, focused and most importantly correct and wholesome. By adopting the correct format of breathing one can easily improve their lung function as adopting the correct means of breathing leads to the body using oxygen more efficiently, strengthening one's cardiovascular fitness at the same time.
5. CREATING INNER PEACE
The main goal of yoga is to reach moksha or liberation also known as inner peace. By practising yoga one is freed from the stress that may be weighing upon their mind, body and spirit refraining from becoming one. By practising the correct stretching, breathing and meditational techniques in tandem one can reach this goal. It makes a person happier, and at ease and most importantly enables one to enjoy the present. A person's overall attitude and outlook towards life eventually become more positive willing them to understand that whatever negative in life is but temporary and we should continue to strive towards happiness.
So, these were my 5 reasons why we need to adopt holistic well-being. Let us all pledge this International yoga day 2022 to strive and work towards a holistically improved world. By the way, an insightful afterthought for you guys. Please do let the zest and zeal you display on this Yoga day stay with you for all the 365 days of the year and not just the day you decide to celebrate the significance of this magical form of exercise.
So, hope you enjoyed reading this article. Stay tuned for the best in the field of entertainment, lifestyle, travel, food, fashion, finance, health as well as all things bookish. Right here at Booxoul, your favourite website and India's leading too.
Adios Amigos!