India is one of those countries bestowed with a rich cultural heritage and value systems. Although many people today do not understand or identify with these, finding them overwhelming, master storytellers such as Amish Tripathi ensure that the youth connect to these value systems in a simple, fruitful, and engaging way.
If one wants to write a book on mythology, there's no better country than India and no better area than dharma.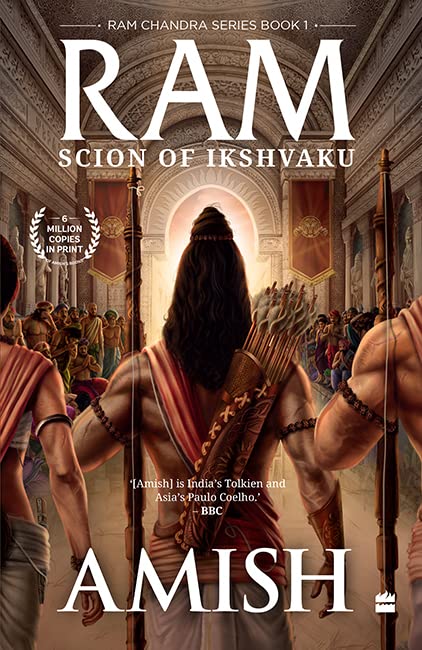 Indeed, totally agree with this ideology as definitely there is no better country in the world to describe and understand dharma in a more exhaustive manner than the land of those people itself where dharma has not only been born but has had its roots sown deeply too, not now or a few hundred years ago but before aeons of time when civilization became the order of humanity and life living. And master storyteller Amish Tripathi very rightly reiterates this with the above statement. India has been the ground of such culture-rich history and albeit he also says that history is always left best for scholars to examine and peruse, mulling over the variations between literary and popular fiction, still, I strongly feel that seldom comes an Author whose works tend to put so much life, colour and meaning to these ancient stories of mythology that you cannot help but be fascinated by how much our culture has to offer to all alike.
In case you are wondering what's gotten into me today to discuss ancient mythology as a genre, well I have to admit that I am pretty excited for Book 4 in The Ram Chandra Series called War Of Lanka by Amish Tripathi. A highly recognized contemporary Author, Amish is best known for writing the Shiva trilogy. In fact, did you guys know that his debut novel The Immortals of Meluha which was the first in this trilogy had made record-breaking sales within a few weeks of its launch, making him one of the most highly acclaimed Indian Authors in the shortest span of time?
About Amish Tripathi
Amish who was born and brought up in a middle-class, religious household has always been a voracious reader, right from childhood. Having been inclined as well as encouraged toward religious and worldly learning, he was also supposed to be making a career choice which would help him support his family in the long run. History being one of his favourites, he had harbored the dream of being a historian. However, I believe he did not pursue it owing to the impending perpetual financial struggle the profession would demand if taken up in future.
Education and Career Background
After graduating in science, Amish also completed MBA from IIM, Kolkata and worked for a good period of 14 years in the field of finance as a marketing and product manager at various prestigious firms including DBS Bank, Standard Chartered Bank and IDBI Federal life insurance. At one point he also contemplated becoming a scientist or even an industrialist owing to his inclination toward science and finance.
The journey toward writing
Did you know how Amish came by to be writing? Well, he happened to discover an interesting piece of informative knowledge on a television show where he realized how there was a contradiction between the Indian and the Persian religious myths as Indian Gods were considered Devas whilst the demons were considered Asuras. Whereas the pre-Islamic Zoroastrian Persian myth had their reservation: the Asuras were their Gods and the Demons were devas. This clash of the core concepts between good and evil in these different mythologies piqued his interest to find out and determine what exactly was evil. When his family too, encouraged him and nudged him to the same, he put his thesis on paper, which was later transformed into an adventure story book of Shiva. It took 5 years for the Amish to finish the book.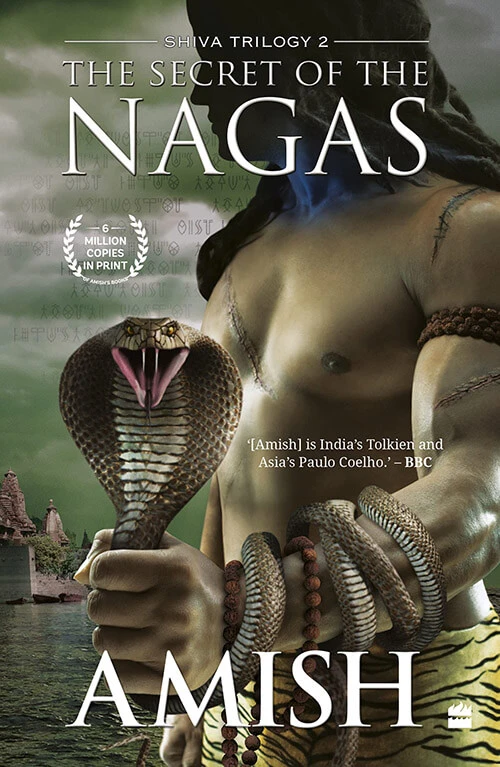 The Shiva Trilogy
The first book which is a re-imagination of the Legend of Shiva is set in the land of Meluha and has been followed by two others in the series titled The Secret Of the Nagas and The Oath of Vayuputras. Being a huge commercial success, this trilogy also holds the accolade of being one of the most rapidly sold in Indian History. In fact, I believe Karan Johar's Dharma productions recently bought the film rights too for the first in the series.
The Ram Chandra Series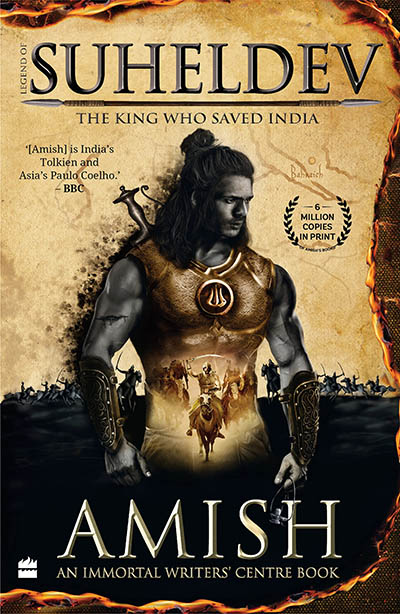 A prequel to the Shiva trilogy, the Ram Chandra series came out next which was released in June 2015 titled The Scion of Ikshvaku. The first in the series, this one won the highly acclaimed Crossword's Best Popular Book Award. The Sequel to this one titled Sita: Warrior of Mithila followed in May 2017 and went on to become the highest-selling book of 2017. The third in this series titled Raaavan: The Enemy of Aryavarta came out in July 2019. He also came out with a non-fiction book Immortal India in 2017.
His next work followed was Legend of Suheldev: The King who saved India his first historical work and also the first in the Indic Chronicles came out in June 2020, during the pandemic shortly followed by Dharma: Decoding the Epics for a meaningful life in December 2020. 
He plans to come out next with a book on Mahabharata soon as per his statement in the Kolkata Literary Meet 2022. Meanwhile, he is also handling a diplomatic role conferred upon him by the government of India as Director of the Nehru Centre, London.
Awards and Recognitions
A little list if you guys would like to take a moment to brush through the outstanding accolades of this master storyteller:
Selected as Eisenhower Fellow in 2014, a prestigious American program for young global leaders.
Raymond CROSSWORD popular fiction award for the Scion of Ikshvaku in 2016.
Distinguished Alumnus award from IIM-Calcutta
Kalinga International Literary Award in 2018.
Ustad Bismillah Khan award was bestowed for contribution to Indian culture. (2018)
Jashn-e-Youngistaan award.(2018)
An Honorary Doctorate from Jharkhand Rai University of outstanding contribution to Art & Literature in 2019.
Listed among the Top 50 most powerful people by India Today in 2019.
21st Century Icon awards in London in 2021.
Golden Book award for The Legend of Suheldev in 2022.
One of India's Top 100 celebrities and Icon award.
What makes him one of the most celebrated and successful authors
Well, the list goes on. But, TBH I strongly feel the real reasons why we strongly love his writing are:
In spite of presenting little reality of ways of life with perhaps some exceptions, Amish's writing is extremely RELATABLE to readers.
His writing being a fictionized approach, one definitely has something to dream about and imagine, thanks to the amazing canvas he tends to build and emphasize his plot upon.
This "escape" from reality is actually a matter of joy for his readers as they tend to lose themselves along the way towards discovering his stories and characterizations.
His purpose is to showcase the culture as well as the religious background of our country, thanks to the simplistic and relatable style of writing adopted, readers want to go back to it again and again even if all of it is not fact. In fact, if truth be told I am pretty amazed that in spite of being ancient mythology-related fiction, youngsters especially the college-going and youth of the country resonate and connect to his writing. In fact, not only the youth, even elders and middle-aged people seamlessly camp onto the brilliant tales he narrates, taking away a host of takeaways and inspirations from Amish's writing.
It is said that according to ancient beliefs, a book without some philosophy is like a body without its soul. Amish, who strongly believes in this, thus always tries to include some kind of philosophy or deeper messages in his books through the same.
Thus, in conclusion, if you ask me history and mythology become a match made in heaven through Amish's brilliant writing techniques and fascinating conceptualizations. I want to congratulate this celebrated author once again today and sincerely wish that War Of Lanka which is the fourth book in the Ram Chandra series is as fortunate and loved as the previous ones in it and Amish continues to hit the ball out of the park every time he creates magic through his words and his fictionalized tales of mythology.
Related: Meet Vaishnavi Anantha-Teen Author of The Jaz Gang Series in Our Spotlight Today
So hope you liked my thoughts on Amish Tripathi. Stay tuned for the latest in the field of entertainment, lifestyle, fun, finance, fashion, tech and gadgets as well as all things bookish. Only here at Booxoul, India's best book review and lifestyle website.
Till then Adios Amigos!