Are you tired of spending hours on mundane tasks like data entry, designing graphics, or creating engaging content for your audience? Look no further, as we have compiled a list of the 7 Best AI Tools in 2023 that will make your life easier! With AI technology advancing every day, these tools not only enable smooth data generation and assimilation but also simplify complex tasks at the touch of a button. From MiniGPT for multitasking to Wondercraft AI for converting written materials into podcasts, these tools are a game-changer in the tech world.
Table of Contents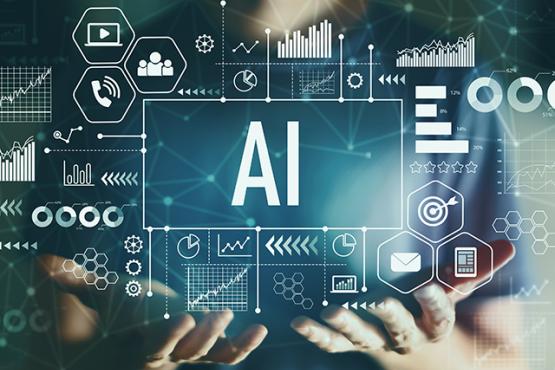 Technology is something that keeps upgrading every day—in fact, every second, if the truth is told. The result is that the variety of AI tools that are coming out each day not only enable and facilitate much smoother data generation, assimilation, and assimilation plus output, but they also make life easier for us to the point that every task has become practically a fingertip touch.
Be it creating a foot-long article, converting data in text-to-speech mode, or vice versa, to designing stunning visuals and eye-catching graphics for the content created, AI is making its presence felt widely and largely.
With such a neck-breaking choice, how then can one identify which ones are worth perusing?
No worries, as today I am here with the 7 Best AI Tools in 2023 that will make your life easy:
MiniGPT
Before you get confused, this one is a new open-sourced model that has the ability to perform multitasking like GPT-4 and is "not" a mini version of ChatGPT. This one consists of a vision encoder with a pre-trained VIT and Q-Former, a single linear projection layer, and also an advanced language model, aka Vicuna. Thus, this one is adept at performing complex vision-language tasks like the GPT-4.
Wondercraft AI
A place where words literally come to life Want to turn your blog posts, articles, or any written materials into engaging, state-of-the-art, studio-quality podcasts in seconds? Simply choose a host and music, sit back, and let the magic happen. Yes, this one is definitely a cool option you must check out, especially if you are looking at presenting your content/data to people in an audio format and don't have the time to be able to convert it yourself.
DocumentPro
Want to extract invoices from PDFs and images and convert them to Excel sheets easily? Well, here comes this pro, which is better than traditional OCR and also faster than human data entry. Thus, as a single repository to manage all your business documents and records, this app is also compliant with all possible business standards. A comprehensive integrated document management system is ideal if you are juggling multiple standards of documents at once.
Deepgram Nova
A new benchmark for speech-to-text conversion, this model is your go-to for converting speech to text. With a 22% reduction in Word error rate, a superfast 23-78x quicker inference time (3–7), and a 3*7 times lower cost, which is super budget-friendly, it is one of the latest and best for versatility and adaptability too. Setting a new benchmark in ASR technology, it provides comprehensive information on diverse data that makes it the most reliable and adaptable model on the market today.
Quizgecko
An AI-powered quiz maker, this one is my personal favourite. As small as it may seem, engagement, especially on social media platforms, comes by way of quiz interactions, and this one is one of the best since one can not only create quizzes and share them but also flashcards and notes almost instantly. So, go on, then create brilliant, interactive quizzes for your audiences and connect with them in the best possible manner on all available platforms.
InVideo
Turn any idea into an attention-grabbing video almost instantly with this one. Here comes a powerful online video editor with AI-powered features that enables you to simplify video creations with readymade templates that you can very easily and quickly customise, even if you haven't done it before. So go and create away to your heart's content! Yes, videos are the way to instantly connect and make waves with larger audience groups. Remember, a visual is much more relatable as compared to words for anyone to take in and retain what you may be trying to put across, so this is one app you definitely have to check out.
Cyte
And finally, a visual searchable knowledge base of your screen time. Cyte is an app that gives you the ability to search your entire digital history, right from your desktop apps to your browser usage. An intelligent, configurable open source, this one monitors your usage, helping you specifically search by text contained within any application. It makes life easier to be able to navigate and search for any particular detail you may be wanting to extract and check out, from your browsing history.
So, these were the 7 best AI tools in 2023 that will make your life easy. Do let me know if you wish to add any more you might have to this list in the comments.
Stay tuned with us right here at Booxoul for the best in the fields of entertainment, travel, food, finance, education, fashion, tech, and gadgets, as well as all things bookish.
Adios Amigos!
This post is part of the #BlogchatterA2Z challenge