You know the foremost drawing aspect of Japanese literature has always been its ability to observe the world differently as compared to other cultures, as well as its uncanny ability to capture those observations in a rather "different" and yet "indulgent" manner. It may so happen that you find Japanese literary novels full of absolutely ordinary people, commonplace phenomena and yet you will find yourself resonating with them, relating to their dream-like quality—that weightless kind of feeling that makes Japanese literary novels so popular today. Hence, we bring you today the 5 best Japanese literary novels to keep you hooked.
I have always been fascinated by Japanese literature. Having been influenced by cultural contact with its neighbouring Asian literature, Chinese being one of the primary ones, did you know that this colossal piece of enrichment, which ranks as one of the major ones in the world, both quality and quantity wise to English, has had a dissimilar development compared to the former? Poetry, dramas and novels have all had long-standing histories in Japan, along with lesser-known tropes such as travel accounts, diaries and random musings.
Although one may argue that some writings and styles were patently influenced by the importance of Chinese vocabulary and syntax, several others have developed in response to the internal requirements of various genres and needs, thereby portraying a natural evolution of the Japanese language and writing culture as a whole.
The Japanese style has always favoured ambiguity; here, speech articles, which are necessary from an easy comprehension POV, are often omitted as unnecessary data or overly fussy, precise content. Many a time, a tiny action or expression alone is suggestive of too much. Thus, in such a scenario, better comprehension and deciphering solely depend on the familiarity of the background in relation to the tale.
Despite these challenges of decoding the idiosyncrasies of the writing style, Japanese literature of all periods has always been exceptionally appealing, even to modern readers, be it original or translated works.
Thus, the fluidity and engagement of this form of writing compelled me today to bring you a list of the best Japanese literary novels to keep you hooked:
Breasts and Eggs by Mieko Kawakami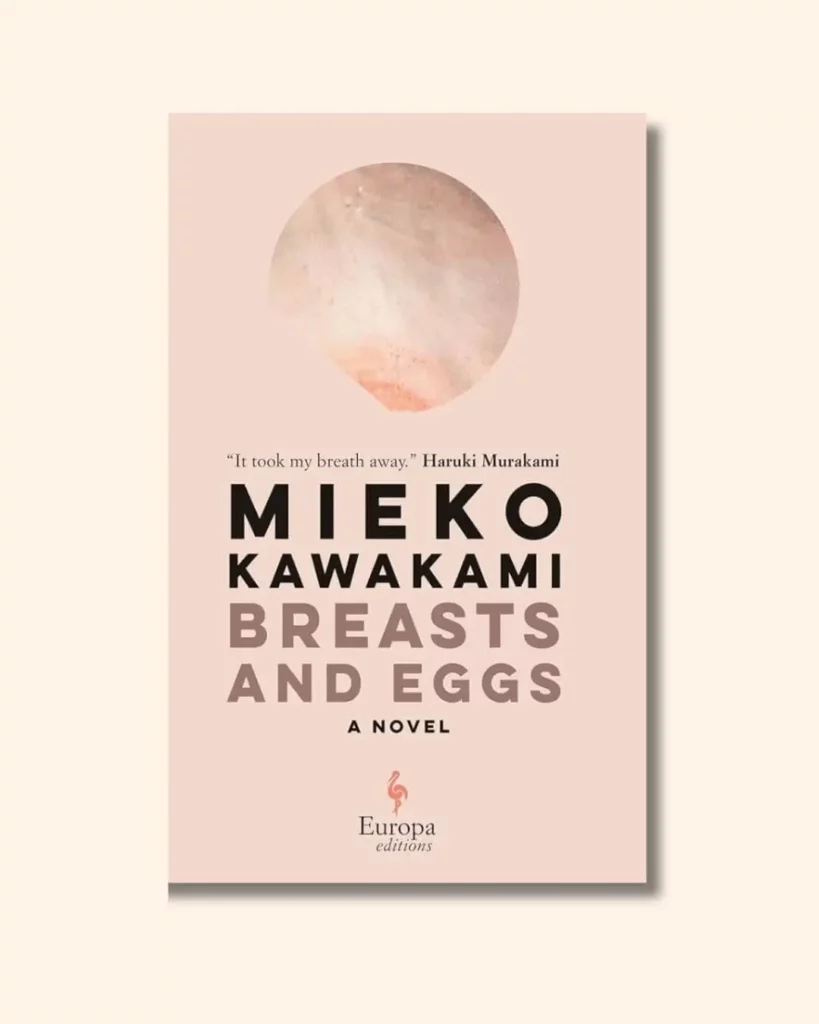 A book with uncanny emotional depths, this work challenges prose of every kind, mixing wry humour and oppressive uncertainties in a contemporary portrait of womanhood in Japan. The story revolves around three females: Natsu, Makiko and her daughter Midoriko. Makiko travels to Tokyo in search of an affordable breast enhancement procedure, accompanied by her daughter Midoriko, who is struggling silently against the pressures of growing up. Then there is Natsu, who is struggling as well, on the other hand, with her own indeterminable identity, battling anxieties about being childless and growing up. A novel that examines womanhood as well as body autonomy, this one was originally two separate novellas that were published as one after translation. Created in a disjointed yet matrix-style connected sort of structure, this one will make you sit back and think about much more than just simple societal patriarchal issues—an entrancingly absorbing piece of literature.
Norwegian Wood by Haruki Murakami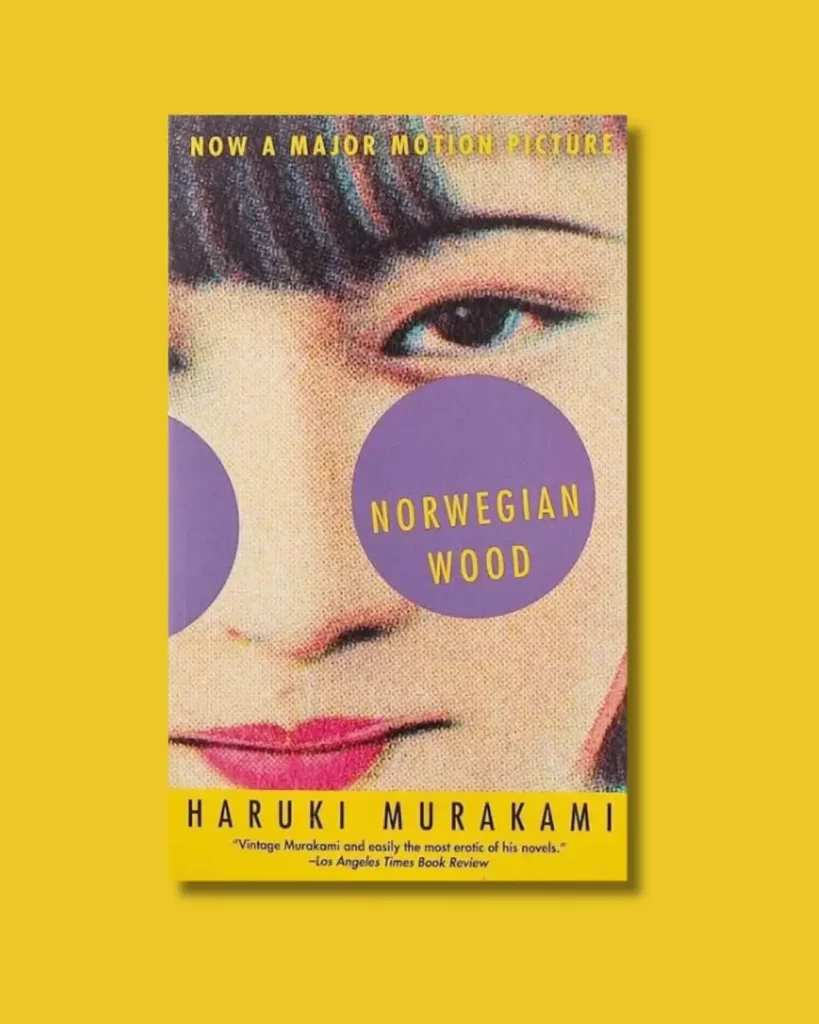 A brilliant book centred around mental health, death, grief, and relationships, this stellar piece of writing is one of Murakami's best, albeit slow-paced, and more than makes up for its slow pace with lovable characters. A fascinating blend of music, mood and the ethos of the 1960s, this one comes forth with the story of a college student's coming-of-age romance. Recapturing a young man's first hopeless, heroic love, the tale revolves around Toru, who is a quiet and serious college student in Tokyo, devotedly in love with Naoko, a beautiful and introspective young woman. What casts a bad eye on their passion is the tragic death of their best friend years before. As things proceed, Naoko finds herself retreating further into her world, and Toru, on the other hand, finds himself reaching out to Midori, another fiercely independent young woman. One of Murakami's more acclaimed works
The Memory Police by Yoko Ogawa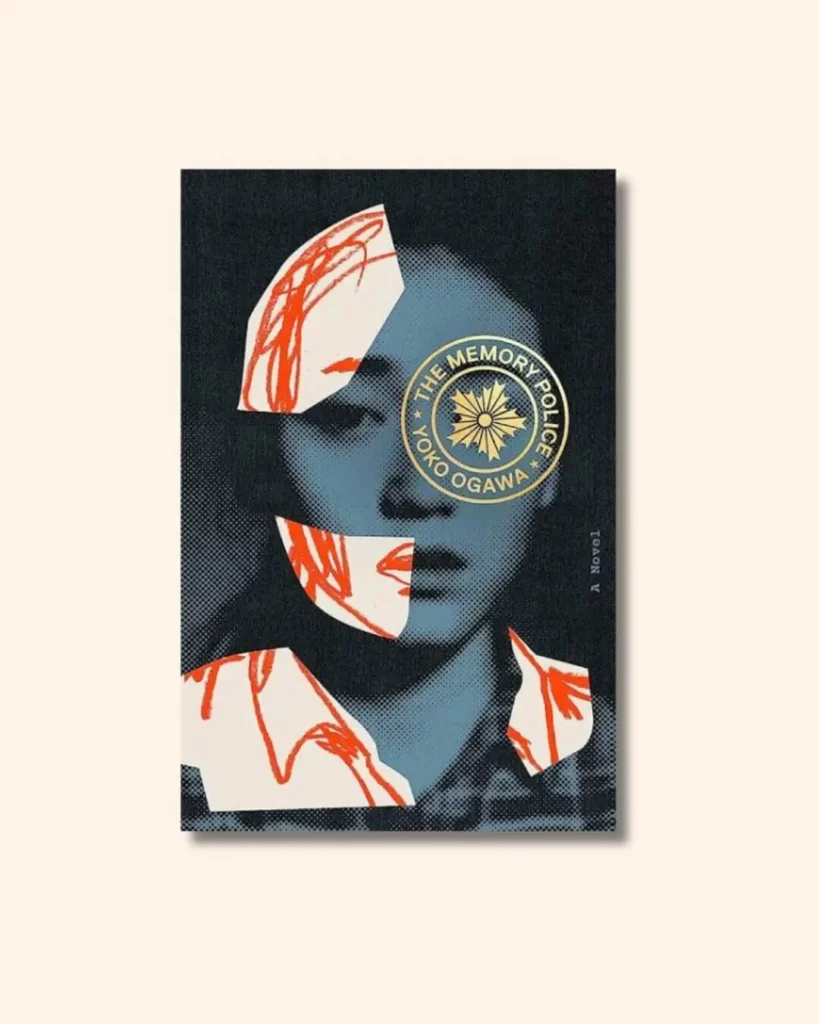 This science fiction novel, which has a dreamlike and melancholic tone to it, is influenced by the likes of the modernist writer Franz Kafka.
On an unnamed island off an unnamed coast, objects start disappearing. Well, the fearful point of observation here is The Memory Police, who are a group operating here committed to ensuring that what has disappeared from here remains forgotten. When a young woman who is struggling to maintain her career as a novelist discovers that her editor is in danger from this draconian group, she makes a plan to hide him beneath floorboards. A surreal tale of fear, trauma and loss due to the power of memory, this is a stunning piece of writing from Yoko Ogawa. As gentle as it is hypnotic, this one begins with a dystopian tonality, ending with a sort of haunting yet highly existential approach. Powerfully resonating, there is a brilliant allegory in this one, making it a serene as well as memorable read.
No Longer Human by Osamu Dazai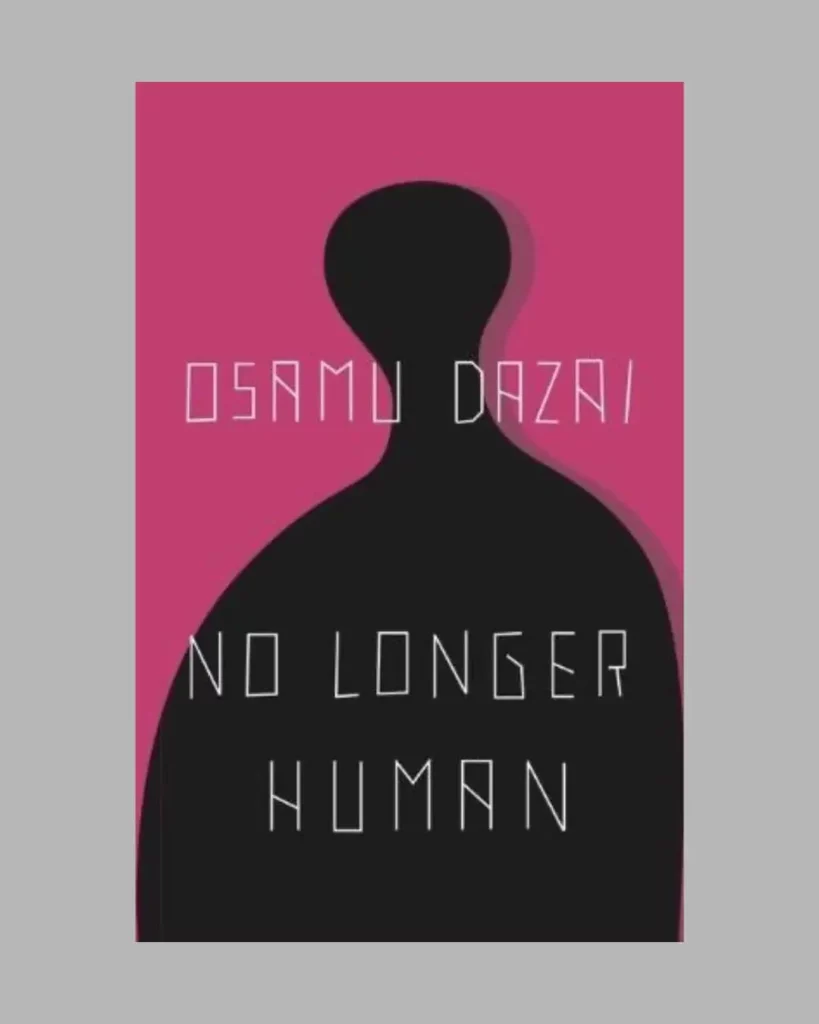 Well, this one explores what it feels like to be completely detached and alienated from society. Oba Yozo, who is the main protagonist, is fundamentally at odds with everyone around him, finding everything about humanity unnatural and impossible to comprehend. While his attempts to reconcile himself to the world around him begin in early childhood, he continues through high school, where he becomes a clown to mask his alienation, eventually leading him to a failed suicide attempt as an adult.
A highly autobiographical, confessional piece of writing, this one is popular not only for its author's infamous double suicide. It has more to do with the brilliant way the semi-autobiography has been written, detailing tragic events and trauma that Dazai experienced throughout his life. A modernist masterpiece in the true sense!
The Cat Who Saved Books by Sosuke Natsukawa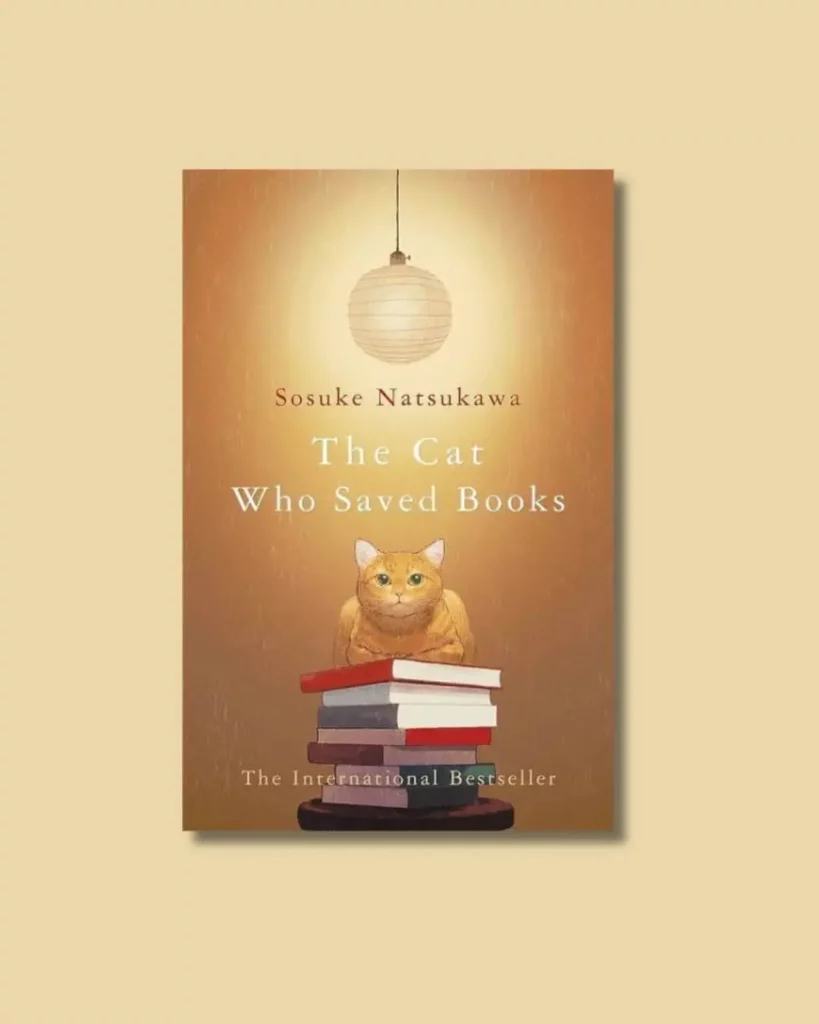 Hmm, intriguing title, isn't it? Well, bookish high school student Rintaro Natsuki is about to close the second-hand bookstore that he has inherited from his beloved bookworm grandfather. Then, a talking cat appears to him with an unusual request, demanding his help in saving books alongside him. A heartwarming tale about finding courage and caring for others, as well as outlining the tremendous power of books (ya, I cheer for this one because of this factor!), this one is truly what it is celebrated for—uplifting and endearing at the same time.
Delightful, bizarre and fun to read, this is a fabulous book with a beautiful storyline as well as likeable characters. I must say the feline is the one character you will surely fall in love with, apart from the central theme of this one.
Also:
Enthralling, this one is fantasy and a fabulous tale of friendship (between the talking cat and Rintaro), sure to warm the cockles of your heart.
So, these were the 5 best Japanese literary novels to keep you hooked. Let me know in the comments which one resonates with you.
Also, stay tuned with us right here at Booxoul, one of Asia's best book review and lifestyle blogs, for the latest and best in the fields of entertainment, travel, food, finance, fashion, fun, literature, tech and all things bookish.
Adios Amigos!