Table of Contents
Well, cinema, which is one of our go-to resorts for a breakthrough, also happens to celebrate our "vacation mode," aka our wanderlust. Yes, there are brilliant movies that have been made that celebrate the spirit of this very wanderlust, the complete holiday vibe, as I like to call it, making us feel as if we have indeed embarked upon a journey alongside those characters cast in these movies, living their lives, crossing those oceans, jumping away in joy, gloriously living that "wow" life!
So, you know, with May being here, I always feel so completely lost. I mean, just like waiting for an opportunity to pack my bags and disappear somewhere, inaccessible, on my own, basking in the sun and the skies, rejuvenating and relaxing my sore senses thanks to the sedentary city lifestyle, rejuvenating my energies and my soul.
Yes, vacations do that to you. I mean, being away from the usual humdrum (or should I call them doldrums of modern-day life, huh?) of our fast-moving lives, a few days of snatching some me time for ourselves is surely a good way to ensure that we come back, better, much more "alive" and "kicking" than before, fully charged up, ready to get back to our usual "daily grind."
Yes, indeed, that pause is very important, especially since that alone ensures that your inner self is content, happy, and in tandem with its needs. We all need a bit of a break.
So, today, when I took my pen in hand, I thought of jotting down and sharing with you guys the 10 best movies to satisfy your wanderlust.
Tamasha
First and foremost on my list is this brilliant one starring two of my absolute favourites, Ranbir Kapoor and Deepika Padukone. The fact that they share excellent chemistry along with the beautiful views of Corsica makes me want to do "Matargashti." I so love the whole vibe of this movie. Even Safarnama is a song that has so much of that whole aura of beautiful mountain views and peaceful pathways that one might get kind of introspective.
Zindagi Na Milegi Dobara
Ok, this one is like a cult holiday movie, people. Be it the three places the boys went to Bunol, Costa Brava, Seville, or even Pamplona, where the last scene of the movie was shot, each of them has my heart. I so want to do deep sea diving, sky diving, and even the bull run. Because YOLO, guys, and you've got to live every moment. And that song, "Parindey"? Uff, those horses make me want to go in that blue car. Haiyyeee a bucket list feel to anyone?
Queen
Ok, I know you guys will be like, "Holiday Feels," and this one? But hey, once Kangana starts her travels and discovers places (and eventually figures out much more), one cannot help but be smitten by her complete journey. It makes you kind of wish you could embark upon one such pursuit yourself and live life like never before! London aur bahut kuch thumakda…
Dil Chahta Hai
I guess a cult movie of our times. I say "our" because this was possibly one of those Gen Z movies that kicked off those uber-cool feelings, thanks to the awesome trio of Aamir Khan, Saif Ali Khan, and Akshaye Khanna. You know, be it the Goa trip vibes the guys exude or the time Aamir follows Preeti to Australia, it is simply awesomeness for me!
Yeh Jawaani Hai Deewani
Ok, no points for guessing why I added this one. Bunny and Naina's love story first makes its appearance in the hills of Manali and then moves on to the beautiful palaces of Udaipur. Not to forget the different exotic places Bunny explores as a part of the crew of the travel show he is hosting. "Illahi mera jee aaye aaye" to "Kar liya tu saat samundar, phir bhi sukha man ke andar kyun reh raha." I felt it, man!
Hero No. 1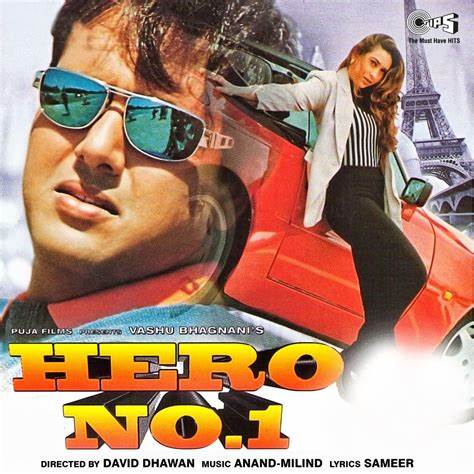 Ok, hands down, I was in love with this character of Rajesh, especially the way he managed to win over Meena's people and their difficult natures with his cute little stint as a "bawarchi". The whole movie has these holiday vibes, with the first part making us go gaga in Switzerland and the second one with Chi Chi aka Govinda's spot-on comedy. This one movie always makes me feel nostalgic!
Andaz Apna Apna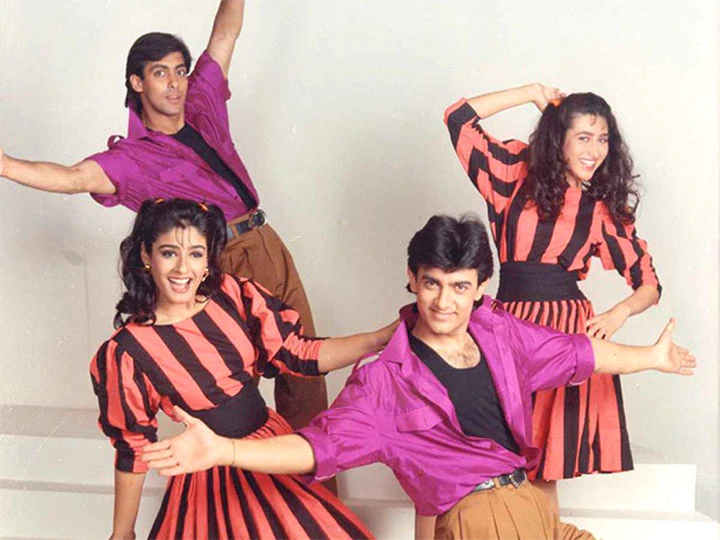 You guys might argue what it is about this movie that gives off holiday vibes, but hey, Aamir and Salman at their crazy best with some awesome rib-tickling humour is something that is therapy for the soul. "Tu purush nahi Maha purush hai." still makes me go splits.
Mr India
Because Arun bhaiyya and Seema Didi, along with Calendar, were our only saviours and solace when "Mogambo," Daaga and Teja were the bane of our existence. When "karte hain hum pyaar Mr India se." played in the movie on the beach, I felt that kick, and when "Zindagi ki yahi reet hai" was a crooned-in joy as well as sorrow, I was like so consumed. So much is shared through one cinematic venture-nothing short of a holiday package in a movie!
Angoor
One of my personal holiday watches, I love it when Sanjeev Kumar and Deven Verma-the two twins—fall prey in this huge cult comedy of errors. It makes you feel as if you are going to be hit by a hurricane of humour, making you weak in the gut from giggling continuously about their predicament. "Pritam aan milo…"
Golmaal
Because of Amol Palekar ke bina, no list of such movies can be really complete. Yes, it has been a total joy watching this one again and again, especially during the holidays, indulging in Ram Prasad and Laxman Prasad's escapades. I loved Utpal Dutt's awesome screen chemistry with Amol throughout. Each and every actor and character-Shoma Anand, Shubha Khote, and all others were like relief and comic therapy for the soul. A true blue holiday favourite, if there ever was one…
So, these were the 10 best movies to satisfy your wanderlust. Let me know your favourites in the comments. Stay tuned with us right here at Booxoul for the best in the fields of entertainment, lifestyle, education, fun, finance, fashion, tech, and gadgets, as well as all things bookish.
Adios Amigos!