Bollywood, for me, has always been the ultimate haven, the land of wonders, and the place where I see it all. The dreamland where lives are made and where I see each and every bit of myself in the grandeur of its glitz and glamour.
Haven't we all someday dreamed of wearing that beautiful purple blouse Madhuri wore in "Didi tera dewar" from Hum Aapke Hain Kaun or that cool stud-like" leather bomber " jacket Salman Khan wore in Maine Pyaar Kiya? Yes, indeed!
Yes, indeed, I have. And I so love checking them out and also getting the best of them replicated that I like wearing. Uff, ok, I know, I know you guys will be like "Lapet", kya dhaapti hai, one cannot possibly replicate many of them. But hey, there are many that have become icons through the years, making themselves embedded in our memories and our thoughts for good.
So here is presenting to you guys, 10 iconic Bollywood movie outfits that became big fashion trends:
Kajol's green outfit from DDLJ (Mehndi Laga ke rakhna)
One word for it-simply ethereal. I think maybe every girl wanted to be adorned in a similar one at least once during the festivities surrounding her nuptials. A stellar combo of style and comfort, this also happens to be a traditional outfit from the state of Punjab, right?
Madhuri's beautiful purple blouse and saree from Hum Aapke Hain Kaun (Didi tera devar deewana)
This one was a cult favourite. I can barely remember the number of aunties in my neighbourhood back then who were dying to wear that "exact" same blouse. Haiye, it felt as if suddenly everyone seemed to have become so pro-ethnic, thanks to this one.
3. Poo's pink gharara set from Kabhi Khushi Kabhie Gham (Bole Chudiyan)
One word for this one-phenomenal! I believe this one was a trendsetter for the ghararas that came into vogue after its release. And that cross-cut was something that still adorns many outfits by leading designers today, huh? A beautiful outfit, if truth be told.
Madhuri's white dress from Dil to Pagal hai from Dholna
Uff, this one is like pure love. To date, I feel the late Yash Chopra was perhaps one of those few who had this knack for making his leading ladies look so pretty. Pooja, aka Madhuri, from this movie, is something that, for me, is symbolic of beauty and simplicity. Pretty, pretty lady!
Dimple Kapadia from Bobby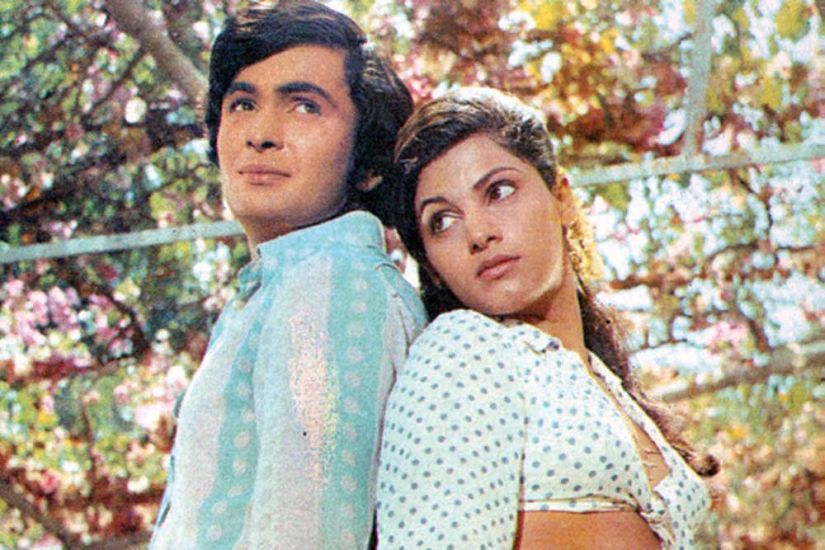 Hmm, just like Yash Ji, Raj Kapoor too had an uncanny way of making his leading ladies look unforgettable. Who can forget Dimple in her beautiful polka-dotted knotted blouse and mini skirt? Sensuality is something that Kapoor knew exactly how to create, yeah!
Salman Khan in Maine Pyaar Kiya
Umm, I realised I should be highlighting some iconic male outfits too, right? Otherwise, the men will call me a feminist, huh? So, the invincible leather jacket, which is called the "bomber" in this cult movie, was something all guys have been itching to own and wear since the time Prem came on screen. This piece of the outfit was Prem, aka Salman's signature, or style statement. So, Dosti ka pehla rule hai, no sorry, no thank you, right?
Hrithik Roshan in Ek pal ka Jeena – Kaho Naa Pyaar hai
Ermm, my heart still skips a beat (maybe a couple more) as my love, Duggu, flexes his biceps and does the hook step in this number, wearing that transparent black Tee. I sincerely feel this tee is synonymous with Raj in this debut smasher of the heartthrob, who is perhaps the Greek God of Bollywood! And ya, girls- I feel you when you say we go weak in the knees, with this number.
Rahul from Kuch Kuch Hota Hai
Well, "mar gaya Rahul," if I don't mention this one here! Sass and cool have been given to Bollywood and also to us Indians by the king of Sass himself, the ultimate director-producer and ace designer too-KJo aka Karan Johar. His directorial debut, this one had outfits ranging from cool to classy, eccentric to ethereal.
Saif Ali Khan in Race
No surprises here, as the nawab of sassiness himself is someone who can carry even a simple shirt and jeans with an oomph! Saif, forever, has been someone who has been the epitome of grace and cool for me, and this movie and the next in the series too, where he starred, have been superb as far as his looks go.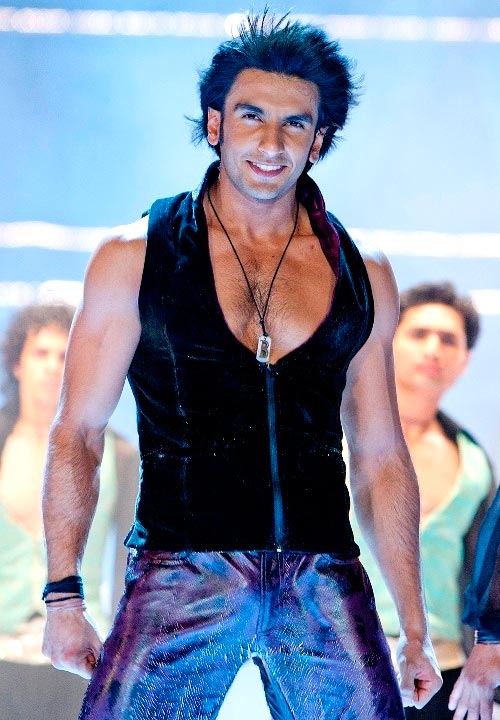 Ranveer Singh from Band Baaja Baarat
Because mine can be completed without the style king being featured. Bittu in this one was cute and comfy, unlike Ricky, who again was equally well dressed, although Band Baaja Baarat has been close to my heart more because of Bittu's cuteness.
So, I hope you guys liked this list. Do let me know in the comments which one you liked. Stay tuned with us right here at Booxoul for the best in the fields of entertainment, lifestyle, fun, finance, fashion, education, tech, and gadgets, as well as all things bookish.
Adios Amigos!
This post is part of the #BlogchatterA2Z challenge