Exploring the journey of Czarina Ekta Kapoor's success through the famous TV Series of the 2000s.
I remember the 2000s fondly as the Best TV Series era. It had been a watershed moment, particularly for satellite TV channels whose daily soaps had captivated audiences in a fixated manner, transforming them into truly devoted couch potato fans. Today, Booxoul takes a trip down memory lane.
2000 was a year I fondly remember as the year of indulgent TV. A year I swear by, was completely a transformation. The true advent, the arrival of satellite TV, the multiple channel options, the variety of entertainment, the different genres which the serials on them explored -it was a fabulous jaunt that year onwards.
To add icing to the cake, or should I say cream, décor, as well as volumes to it, came this smiling czarina with her host of "K"s as I fondly call it. Beginning with Hum Paanch, a humble yet hilarious story of Anand Mathur, with his 5 daughters, 2 wives(not to mention one of them dead who constantly kept badgering him, adding to the laughter quotient, played by Priya Tendulkar), TV Czarina Ekta Kapoor had arrived with her array of Tv serials which promised an engagement which was anything way beyond what Indian TV had ever witnessed before.
Agree, we were TV buffs back then even before that, Mahabharata, Krishna, and Ramayana were a point of the family watch but the kind of dimension TV Czarina got with her array of serials was different. It was absolute magic what she cast, scattering multiple genres all at once, dabbling in all sorts of ideas like the famous Indian joint family set-up, the larger-than-life characters, the near impossible family suspense dramas, the iconic love stories, the infamous college series and all possible content which one could only gawp at whilst taking all in.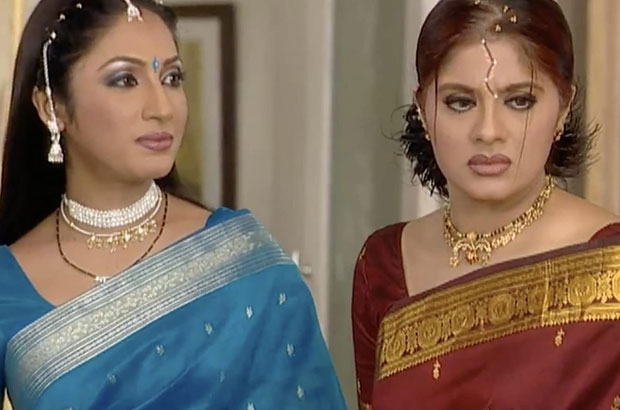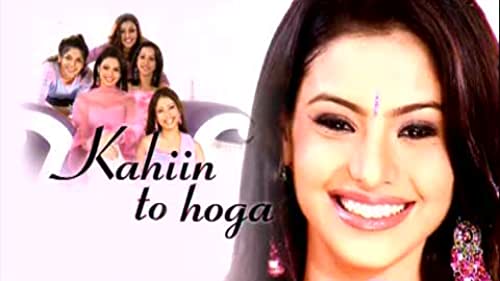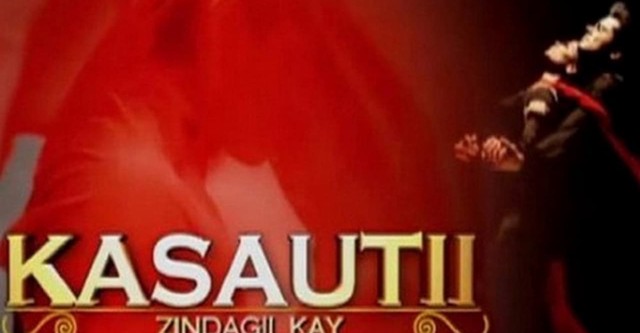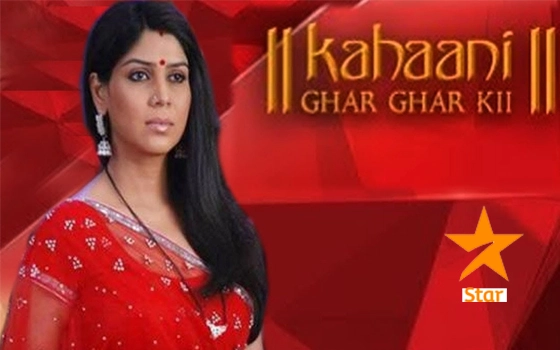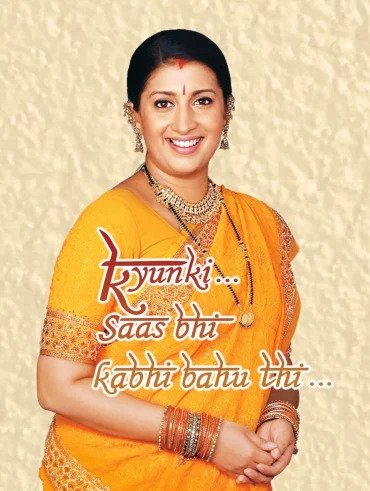 KYUNKI SAAS BHI KABHI BAHU THI:
There was Kyunki Saas Bhi Kabhi Bahu Thi which started off with a bang making Tulsi Virani aka Smriti Zubin Irani, Women and Child Development minister, a household favourite.
Her perfect bahu avatar, her infamous fights with the vamp character Payal, her pursuits towards keeping her family together, the joint familial set-up, the entire Virani lineage, everything came in a perfect riot of culture and colour, one Indian audience had been vying for, for quite a while.
On a heavier note, remember, the National Mourning of sorts that took place when the so of the house Mihir Virani presumably passed away? Or the infamous shot where Mihir and Tulsi reunited? (God, I still get the goosebumps and happy tears on this one..), or the one where Tulsi "relives" her MIL of the worldly pain she is experiencing by shutting down her life support machine or perhaps the most powerful scene in the History of Indian cinema where she shoots her own son Ansh for wrongdoing and evil.(Smriti Irani had her golden hour during this series I tell you). A familial drama portraying multiple generations in one and also going on for the longest period with multiple time leaps.
KAHAANI GHAR GHAR KII:
Parvati Bhabhi and Om Bhaiyaa-the national Bhaiyaa Bhabhi couple of the Aggarwal Parivar, another iconic joint family drama creation, this one was all about sanskaras and the textbook perfect daughter-in-law and her familial dispersions. Touted to be one of the best TV soaps, this one had Saakshi Tanwar who became as popular a name in Indian households as Tulsi, almost one for whom the Indian housewives would even stage a protest or a fight, just for the TV remote, to be able to see the daily transpiring of Parvati Bhabhi and her fights and tete a tete with Pallavi, her co sis and arch nemesis too.
Shweta Kawaatra gained immense popularity too with this one along with Ali Asgar, the actor who played Kamal whose character was again one with multiple hues. This one underwent time leaps and story twists too.
KASAUTII ZINDAGII KAY:
Who can forget this iconic love story of Anurag and Prerna? That flying red dupatta, not to mention that amazingly croon-worthy title track, the camaraderie between Cezanne Khan and Shweta Tiwari(BTW they barely spoke to each other in real life on sets as I recall it that time, hehe), the triangle in the form of Mr Rishab Bajaj, the story was thunderously received, loved and applauded. Oh, did I forget ( Likkaaaaaa…), the lady who had the role of her lifetime in her kitty at that time, Urvashi Dholakia as Komolika. Defining the cult a vamp can truly set, Urvashi wooed us all with her evil, her sly charms taking KZK to unexpected heights.
Albeit I would say people somehow lost interest in this one after the generation leap.
KAHIIN TOH HOGA:
Ok, one word for this one-Kashish and Sujal. Rajeev Khandelwal as Sujal was as iconic and desirable as gooey chocolate (umm, I know right, ignore the mush, you people!!). Hrithik is the heartthrob agreed, but when it came to TV, Rajeev according to me was the first actor who truly was worthy of this title. Girls swooning on his charms, Aaamna Sharif aka Kashish was not far behind, what with her immaculate dressing, her superb clothes and accessories and the story being multi-layered, a depiction of the lives of 4 sisters-Kashish, Kanan, Mahek and Charu and their tangled love lives and fate.
Kashish and Sujal were the "It" couple of small screens at that time. This was a first when a TV serial slotted as late as 10.30-11 pm made the highest TRPs. Aamna was always in the limelight, thanks to her amazing dress and fashion sense(not to mention her dressing styles were copied, inspired from and created waves all over)
KAAHIN KISSII ROZ
Ok, one word-Ramola Sikand!! The mother of all vamps. Sudha Chandran at her literal best was a romantic thriller, which entered silently and surreptitiously yet thwarted the norms of the average suspense thriller series with its intriguing storyline and amazing performances. The showdown and the camaraderie between Ramola and Shaina aka Sunaina her daughter-in-law, played by Mouli Ganguly was an epic cult! Not to forget the sizzling suspense, Yash Tonk's macho demeanour and sooo much more. And yes, did I forget Ramola aka Sudha's amazing makeup, especially her Bindis which have a cult status even today after like 25 years..? Awesome!
OTHER NOTEWORTHY MENTIONS:
KUTUMB:
The story of Pratham and Gauri, Ekta got our hearts flicked with this one, the love story and the fights between the 2 warming up the cogs of my heart.
KKUSUM:
Another story of an ordinary girl with simple yet special aspirations, Nausheen was highly acclaimed in this one and so was Anuj Saxena as Abhay Kapoor. The time leaps though did not go down well with the audiences, fizzling out towards the latter stages.
KASAMH SE:
Ram Kapoor, uff! Weren't he and Bani aka Prachi cute? Another love story with a noteworthy mention, this one ruled people's hearts for quite a while.
So, hope you enjoyed this walk with me down the memory lane-exploring TV Czarina Ekta Kapoor's K letter series during the successful 2000s era.
Let me know your favourite from the above in the comments section. Also, let us know which other blogs would you like us to share and we at Booxoul, India's best book review and lifestyle website would be glad to get them for you. Stay tuned for the best in the field of entertainment, lifestyle, food, fashion, tech and gadgets as well as all things bookish.
Ciao People!!