Welcome, my fellow BL drama lovers! 👋 If you're anything like me, then you know that there's nothing quite like a good BL drama to make your heart skip a beat. 😉 Boy Love dramas have become increasingly popular over the years, and for good reason. From the steamy scenes that will leave you blushing to the heartwarming moments that will bring a tear to your eye, these shows have got it all! 🤩 These shows depict a beautiful portrayal of love between two men, often touching on themes of vulnerability, self-discovery, and the challenges of navigating a relationship in a world that may not always accept it.
But let's be real, it's also the steamy scenes that keep us coming back for more! 😉 There's something about the chemistry between the two male leads that just adds an extra layer of excitement and passion to the mix.
And yet, it's not just about the physical attraction. Boy Love dramas also offer some of the most heartwarming moments that will make you believe in love all over again. From tender moments of affection to heart-wrenching confessions, these shows have the power to make you feel all the emotions.
So, whether you're a die-hard BL drama fan or a newbie looking to dip your toes in the water, this list has got you covered. So sit back, relax, and get ready for some serious binge-watching! 🍿📺
Semantic Error
Hey, hey, hey! Have you guys watched "Semantic Error"? If not, then grab your popcorn and let's go on a wild ride! This 2022 Korean BL drama is all about the electrifying chemistry between Jang Jaeyoung and Chu Sang Woo, played by the talented Park Seoham and DONGKIZ's Jaechan, respectively. They start off hating each other and go to great lengths to annoy one another, but as they say, hate and love are separated by a thin line.
But hold up, "Semantic Error" is not your average BL drama. It breaks out of the "top and bottom" stereotype that most BLs follow, where one person is the "man" and the other is the "woman.'" Instead, the drama portrays both Jaeyoung and Sang Woo as strong-headed individuals.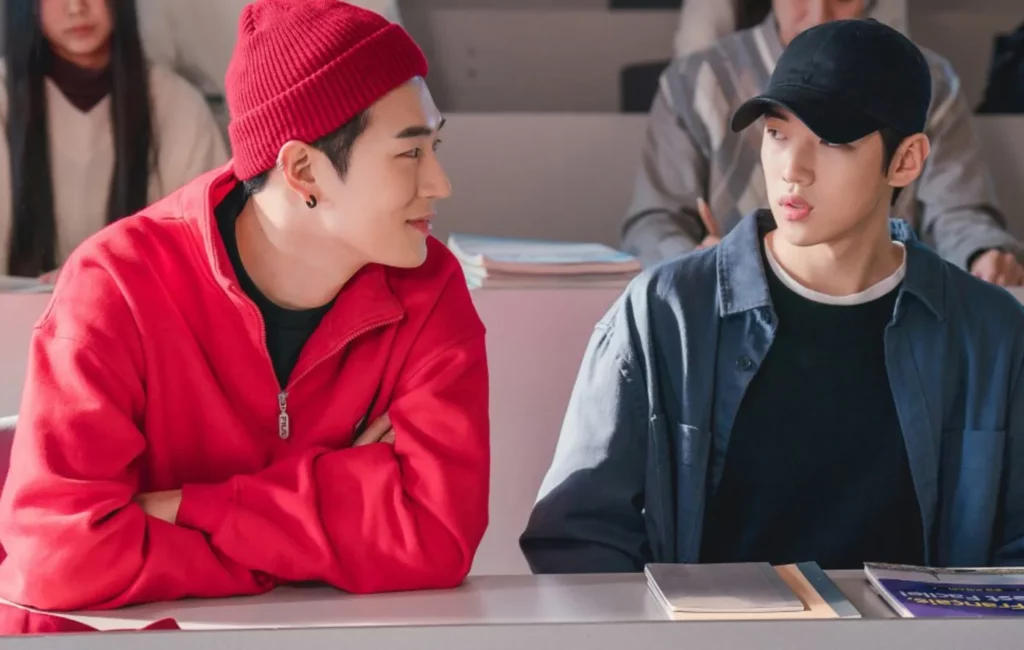 But what really makes "Semantic Error" stand out is the blossoming love story between the two leads. From their childish banter to their electric touches and sweet gestures, their love story will keep you on the edge of your seat. And don't even get me started on Park Seoham and Jaechan's amazing acting skills. They embody their webtoon characters so well that the 8 episodes felt way too short to contain their love story.
So, if you haven't watched "Semantic Error" yet, what are you waiting for? Trust me, you won't regret it.
To My Star
Get ready to sizzle with the ultimate Korean BL drama, To My Star! It's got all the juicy elements to keep you hooked: a hot-headed tsundere chef, a quirky yet damaged celebrity, and a nosy bunch of reporters who can't get enough of their drama.
But wait, there's more! The cherry on top is the unexpected bond forming between two completely opposite roommates. Will they remain perfectly mixed or turn out to be a recipe for disaster? With all the ingredients for a perfect BL drama, it'll be interesting to see if this show serves up a scrumptious treat or leaves us with a bad aftertaste.
Picture this: a Korean BL drama that's the perfect recipe for a deliciously entertaining time! The key ingredient? The quirky and vulnerable Kang Seo Joon is played by the charming Son Woo Hyun! When Seo Joon meets the cold, mysterious chef Han Ji Woo (played by Kim Kang Min), it's like mixing oil and water—but that just adds to the excitement!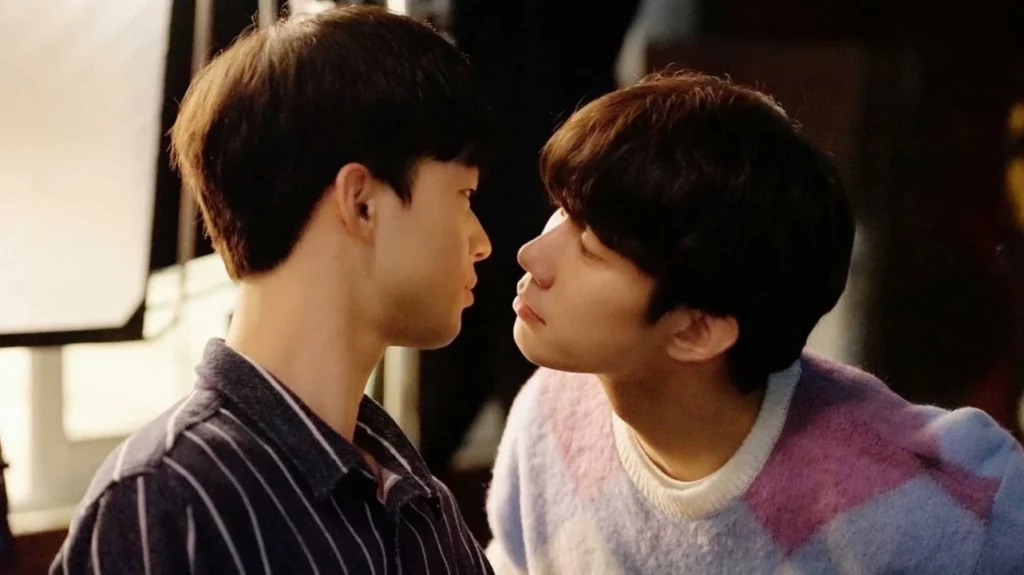 Think of Ji Woo as a tsundere character, the kind that starts off cold and gradually warms up to the situation. You can't help but wonder why he's so rigid and distant, and that's exactly what makes him so intriguing. Meanwhile, Seo Joon might seem like a pampered celebrity, but deep down, he's lonely and hurting. He seeks attention and comfort from Ji Woo in the oddest ways, but that's what makes him so endearing.
As the story unfolds, we get a glimpse into the harsh reality of being a celebrity. Seo Joon's life is plagued by personal insecurities and a constant invasion of privacy. But even amidst the chaos, the fun and quirky elements of the drama shine through. From Seo Joon's eccentricities to the oddball situations he and Ji Woo find themselves in, To My Star is a dish that's impossible not to savour!
To My Star: Our Untold Stories – Season 2
Fall in love with the charming and lovable Seo Joon and the grumpy but cute Ji Woo in the heartwarming Korean series "To My Star 2: Our Untold Stories." As the duo navigates a failed relationship, viewers are taken on a journey of self-discovery and healing. With a well-thought-out script, engaging cinematography, and subtle humour that feels like a summer breeze, this series is sure to leave you with a smile on your face. Plus, Son Woo Hyun and Kim Kang Min's chemistry as the lead pair is simply adorable.
The second season spans ten episodes and is a lot more engaging than the first. The chemistry between Son Woon Hyun and Kim Kang Min is sweet, and the romantic moments between them are adorable. The cinematography is simple, clean, and aesthetically pleasing, and thankfully, we don't get any flashy, over-the-top scenes that showcase wealth or celebrity culture. Even the makeup department takes it easy on the actors, so they don't look like they're getting ready for a K-Pop concert. The focus remains on the emotional aspects, and the script is well thought out.
Despite the show's heavy theme of heartbreak, there's a lot of subtle humour peppered throughout the runtime, which makes the whole experience feel like a refreshing summer breeze. Jeon Jae Yeong, as Seo Joon's talent manager, Pil Hyun, is amusing as the one who's always trying to keep things under control. Newcomers Jang Hee Won and Lee Ji Yun, who are Ji Woo's neighbours, add another layer of depth to the story.
Don't miss this wholesome, romantic gem!
KinnPorsche
Let me tell you a tale of KinnPorsche, the Thai BL (that's "boys love" for the uninitiated) that will have you begging for more. This show is all about a mafia boss who needs a new bodyguard and the steamy romance that blossoms between them as they navigate the criminal underworld, untangle the web of their families, and, of course, take off their clothes at every opportunity.
f you're ready for a wild ride, you need to watch KinnPorsche, the Thai BL series that has captured the hearts of millions around the world. Sure, the plot is a minor inconvenience, but who cares when you get to watch gorgeous men in suits wielding guns and getting together? And let's not forget about the tango-action sequences, which are sexy and fun. This show is super gay, and it's not afraid to flaunt it. You won't find any apologies or coming-out stories here. Just two exceptionally attractive male leads with unbelievable chemistry and plenty of enjoyable "mafia" moments in between all kinds of goofy shenanigans and kissing. Trust us, you don't want to be left out of this global phenomenon. Jump on board and have fun bouncing between PG and NC-17 as you experience the insanity that is KinnPorsche.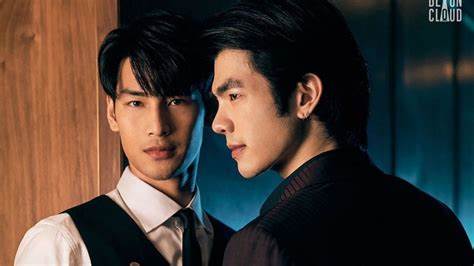 Now, I know what you're thinking: Is this show for me? Well, it might be. But let me warn you, the fandom for KinnPorsche was absolutely wild when it was airing. We were all waiting week to week, sharing gifs, theorising, gushing and groaning, and getting goosebumps together. It was a feverish frenzy that took over the summer of 2022.
If you've somehow managed to avoid the fandom freakout, the major spoilers, and all the other content out there about KinnPorsche, congratulations! You might still be able to enjoy a pure viewing experience of this masterpiece. But if you're curious about all the hype and horny mess, then you should definitely watch it and wait with bated breath for all the scenes you've already seen to unfold before your eyes.
I Told the Sunset About You
Gather around, folks! Asia's got the tea on some fantastic LGBTQ+ TV shows, especially those steamy Boys' Love, or BL, romance dramas. Trust me, I've spent the past year binge-watching a tonne of them from Thailand, Taiwan, South Korea, Japan, and China.
But out of all the swoon-worthy BL dramas, there's one that's captured my heart and attention: "I Told Sunset About You." It's a coming-of-age tale of two teenage boys named Teh and Oh-aew who explore their relationship while dealing with teenage angst, identity crises, and the purest form of love.
Teh and Oh-aew used to be best buds, but a falling out caused them to go their separate ways. However, fate brings them together again in their senior year of high school at a Chinese-language tutorial school, where they rekindle their friendship and form an unbreakable bond.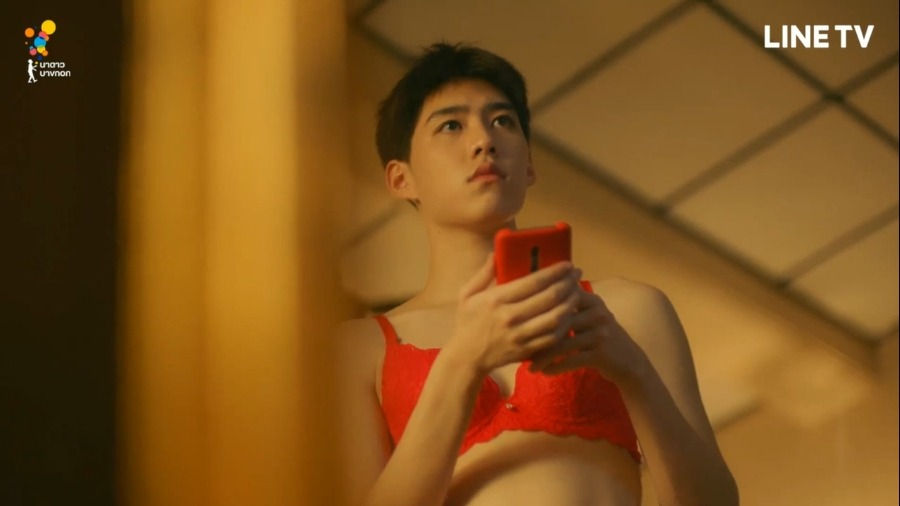 What sets "I Told Sunset About You" apart from the rest is the director Naruebet Kuno's incredible scene-setting skills and the actors' ability to convey complex emotions without saying a word. The initial awkwardness, the passion, the heartbreak – you'll feel it all.
And let's talk about the cinematography, shall we? It's on a whole other level, surpassing even the best American TV shows. The colours, the mood, the emotion – everything is perfectly captured in each frame.
This BL drama is short and sweet, consisting only of five 1-hour episodes, and has won several prestigious awards in Thailand. Plus, if you're a fan of Teh and Oh-aew's story, you can watch the continuation of "I Promised You the Moon," which will leave you sobbing and clutching your heart.
So what are you waiting for? Grab some snacks, settle in, and let "I Told Sunset About You" take you on a rollercoaster of emotions. Trust me, you won't regret it!
Not Me
Guess what?! Fans of Boys Love (BL) dramas are losing their minds over the Not Me Series and the heartthrobs Gun Atthaphan Phunsawat and Off Jumpol Adulkittiporn, known as OffGun. The show is so hot right now that its images are everywhere on social media, and we had to see what all the fuss was about.
OffGun had a fanbase before the show aired, but now it's exploded, and we can see why. The chemistry between the two is explosive, and their acting range is impressive. We had low expectations for the Not Me Series, but we ended up bingeing all ten episodes available in one go.
The show has a unique gang setting, which adds a twist to the storyline. The gang's activities explore social issues in Thailand, such as politics, and exploitation of the LGBTQ+ community, women, and disabled people. It's a refreshing change from the usual BL school setting and immerses the viewer in a more mature and thought-provoking narrative.
The romance between OffGun is a slow burn that takes a back seat to social issues. Sean notices a change in Black, who is actually White in disguise, which sends him into a tailspin of confusing feelings. As the show progresses, we witness the growth of the characters and their budding relationship. But with Black waking up from a coma and going back to the gang, we're on edge to see how the drama unfolds.
Overall, the Not Me Series is a welcome change from the usual Thai BL dramas, and we can't wait to see more shows like this emerge. We highly recommend giving it a watch!
Old Fashioned Cupcake
Hey there, sugar, have you heard about the new Japanese miniseries that's sweeter than a cupcake? "Old Fashion Cupcake" is a show that will transport you to a world that's both retro and modern at the same time. Director Kato Ayaka has whipped up a delicious tale about Nozue (played by the handsome Takeda Kouhei), a hard-working guy who's pushing 40 and still single. But his humdrum life gets a sweet twist when his junior colleague Togawa (the yummy Tatsunari Kimura) takes him to a dessert cafe and suggests they hang out like two gal pals, so Nozue can feel young and alive again.
Based on a light and fluffy manga series by Sagan Sagan, the show might sound silly to some, but Takeda Kouhei and Tatsunari Kimura deliver their roles with such sincerity that you can't help but fall in love with them. The basic premise of two guys pretending to be girlfriends and gossiping about stuff like women might seem a bit kooky, but it's all in good fun. And let's be honest, who wouldn't want to spend time at a cafe, eating cake and taking selfies?
"Old Fashion Cupcake" is a refreshing break from all those teenage love stories. It's a show about two grown-ups trying to find a little happiness in their busy lives. The first episode begins with Nozue's morning routine, which includes cooking up a delicious breakfast. Takeda Kouhei is charming as the technologically challenged Nozue, who's blissfully unaware of his own appeal. Tatsunari Kimira is equally alluring as the younger and more attractive Togawa, who exudes a subtle sensual vibe that creates some steamy sexual tension between him and Nozue.
The cinematography is simple, but the warm colours add a touch of cosiness to the office scenes. The show also gives international viewers a glimpse into Japanese work-life and their concept of 'mixers', where single professionals go out drinking in hopes of finding a date.
Overall, "Old Fashion Cupcake" is a sweet and slow-burning romance that will give you all the feels. The chemistry between the two leads is off the charts, and the flashbacks help us understand Togawa's infatuation with Nozue. It's a shame there are only 5 episodes, but it's a perfect show to binge-watch in one go. So grab some cake, sit back, and enjoy this "old-fashioned" romance filled with stolen smiles, yearning, and a few tears. It's a 9/10 from me, and I'm sure it'll be a sweet treat for you too!
Also:
So there you have it, folks – seven BL drama series that will have you swooning, crying, and laughing in equal measure! Whether you're in the mood for some steamy romance or heartwarming moments, these shows have got you covered. So grab some snacks, get cosy, and start binge-watching – you won't regret it! Who knows, you might even find yourself falling in love with BL dramas and joining the legions of devoted fans around the world. Happy watching!
So hope you guys liked my article on 7 Best BL Dramas From Kinnporsche to Semantic Error: From Steamy Scenes to Heartwarming Moments.
Stay tuned with us right here at Booxoul for the best in the fields of food, fun, finance, fashion, travel, lifestyle, education, entertainment, tech, and gadgets, as well as all things bookish.
Adios Amigos!