5 Reasons why Bollywood Movies like Tamasha and Udaan are must watch
Bollywood is one BIG DADDY teacher if truth be told. Entertainment, Inspiration, Life-changing Altercations, you name it and this glamorous glitzy delivers it all. Be it ethical groundings like Hum Aapke Hain Koun, Kabhi Khushi Kabhi Gham or even life-changing societal issues like in Chhichore or Chhapaak, Bollywood successfully delivers and pursues many aspects of societal living, human emotions and so on. There is surely something to take back home from our movies which are so diligently and painstakingly produced.
Alongside, there are also movies made once in a while, which not only inspire but also tug at the heartstrings of their viewers leaving them spellbound and awestruck for a long, long time.
RECOMMENDED: 9 Bollywood Movies that broke the stereotypes with hard-hitting content
Let us take movies like Tamasha for instance. This one is a story of finding one's true self and inner calling. A road trip that starts as a sweet, flirty, naughty romance is escalated to deeper insights and complex forays as the movie proceeds leaving the viewers with a sense of déjà vu. It revolves around Ved (Ranbir Kapoor, in one of his finest yet) and Tara (Deepika Padukone delivering her power-packed portrayal of the strong, inspiring woman). It depicts how when a person loses his true edge, his real stance in life whilst trying to jump onto the accepted, 'preset' rules, conventions and bandwagons of a society. What follows is uproar, confusion and a refreshing take at an introspection the main character delves into.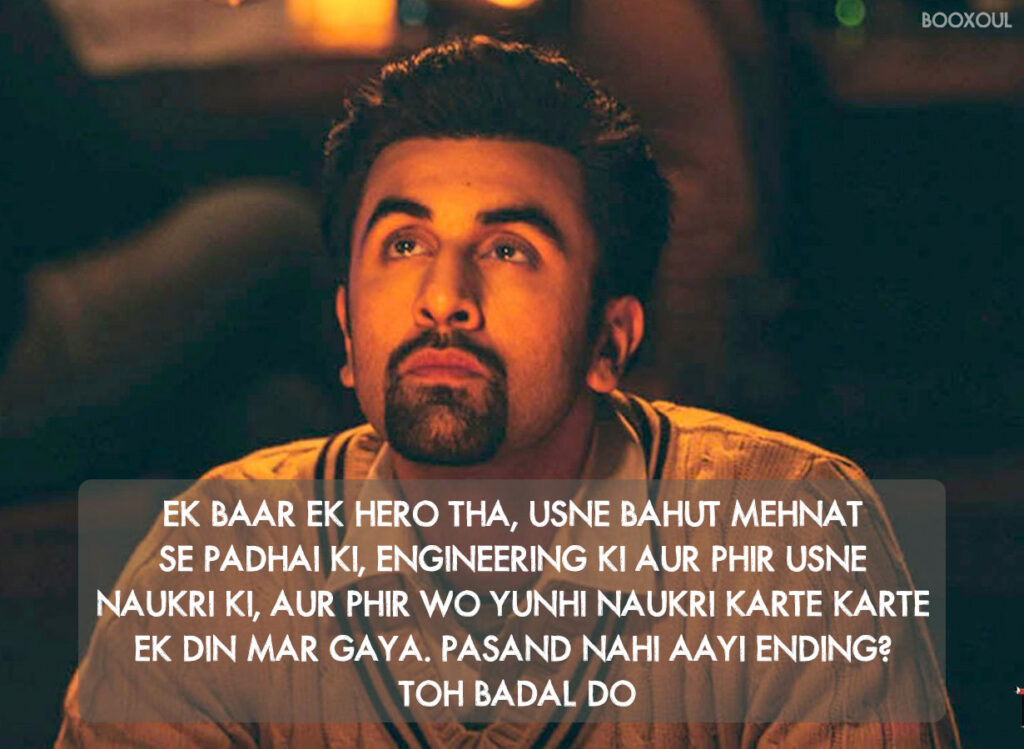 "Ek baar ek hero tha, usne bahut mehnat se padhai ki, engineering ki aur phir usne naukri ki, aur phir wo yunhi naukri karte kart eek din mar gaya. Pasand nahi aayi ending? Toh Badal do…
Then comes the real message, the punch the movie aims to deliver: the true pursuit of following your dreams without worrying about others, fearlessly. "Andar se kuch aur hi hain hum aur bahaar se – majboor." Indeed, this movie is not only a cult setter but a brand builder of sorts, having its setting and a unique stream and genre of its own. The coming of age inspiration it delivers is truly light years ahead of its times. Not many filmmakers can pull this off. So much so, that even after half a decade of its release, its deliverance remains freshly poignant and powerful. The entire vision has been wrapped up aesthetically by Imtiaz Ali, who has always been touted to be one of the best at displaying the intricacy of human emotions. A true feast for the mind and food for the soul!!!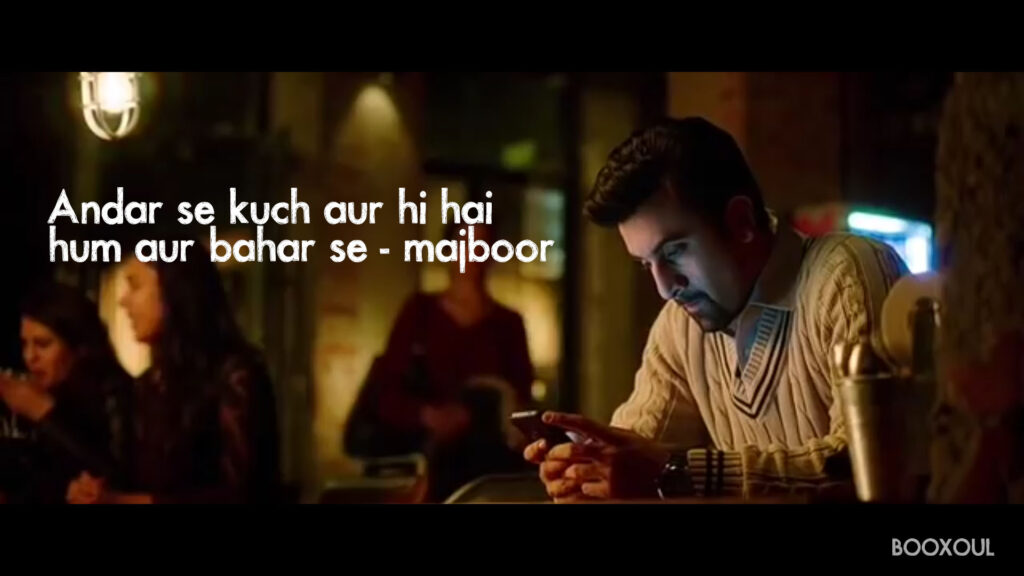 My favourite pieces of poetry in this one is" Bachpan mujhse kehta hai main bahut special hoon, lekin usko toh maine kuchal diya" and "Darr lagta hai, apni kahaani mujhse puchta hai, kaayar tu kise darta hai? Beta bol teri kahaani, kya hai tere dil ke andar?" I resonated with this one as it brings me closer to the home truth that we all should never let go of our dreams, come what may. In fact, difficult times like the ones currently prevalent in fact might just bring out the best in us, like in my case my first poetry book called 52Pips: Poetry from time's deck. Adversity always creates opportunities. So rightly said!!
Similar can be said for Udaan(2010) an out of the box work par excellence. This one packs powerhouse performances. Closer to the real-life story of a teenager, this one is moody yet insightful plus an introspective pursuit in the minds of today's generation and what they truly yearn for and deserve. Stellar works by Ronit Roy, Rajat Barmucha, Ram Kapoor and others put this one far ahead of its league and time. The story revolves around a teenager who is trying to live his life's dream whilst putting up with challenging parental pressure. The whole approach intimidating and daunting, nevertheless is a fresh one, compelling one to go back and mull over perhaps one of the most fundamental questions "Where do we want to go in life?". Indeed, an eye-opener of great stature in an intimidating style. Unconventional yet beautifully executed.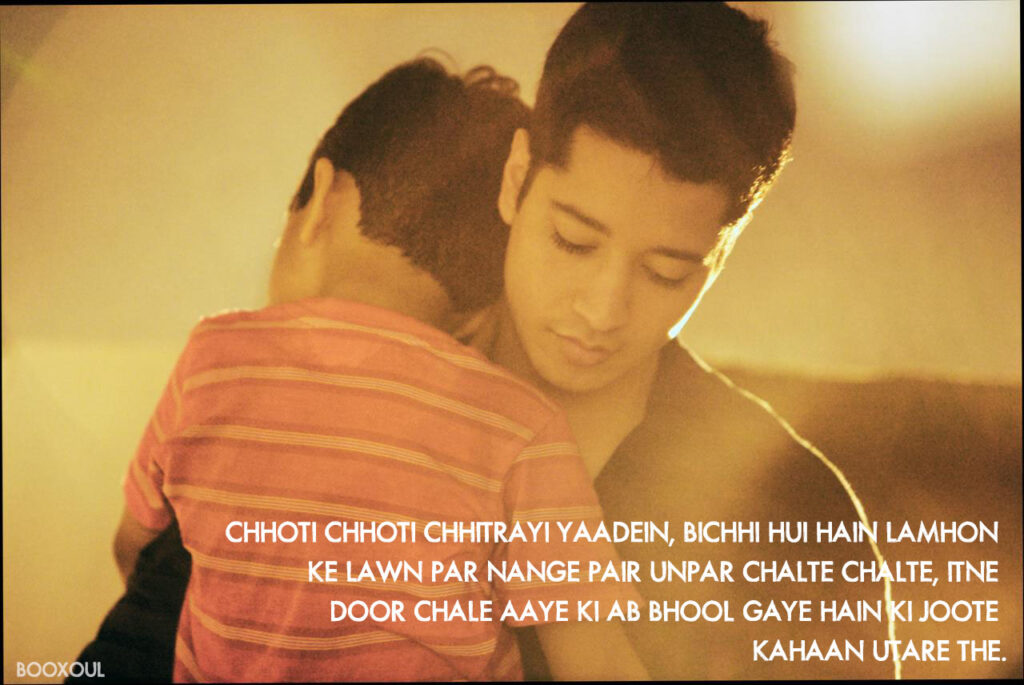 "Chhoti chhoti chhitrayi yaadein, bichhi hui hain lamhon ke lawn par
Nange pair unpar chalte chalte, itne door chale aaye
Ki ab bhool gaye hain ki joote kahaan utare the."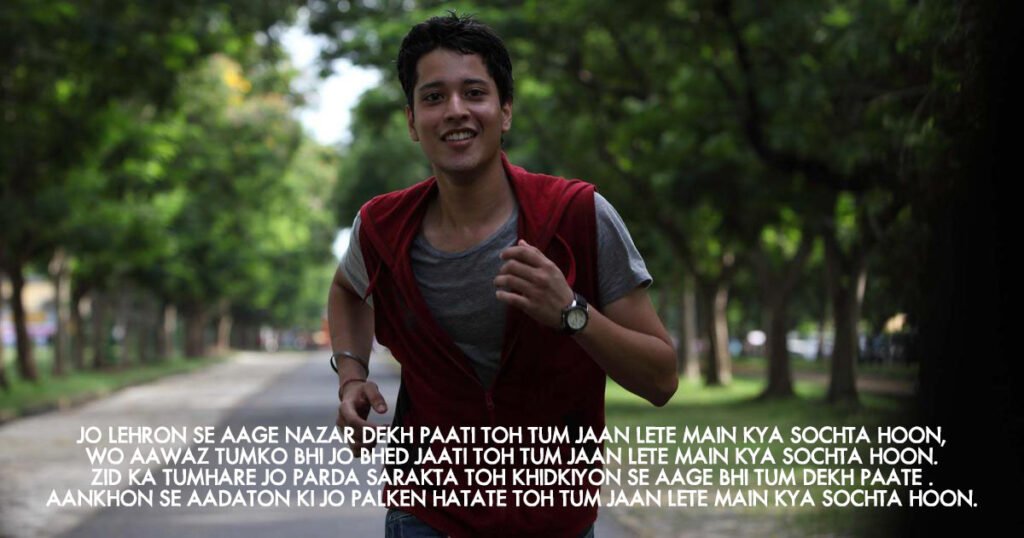 "Jo lehron se aage nazar dekh paati toh tum jaan lete main kya sochta hoon,
Wo aawaz tumko bhi jo bhed jaati toh tum jaan lete main kya sochta hoon.
Zid ka tumhare jo parda sarakta toh khidkiyon se aage bhi tum dekh paate.
Aankhon se aadaton ki jo palken hatate toh tum jaan lete main kya sochta hoon."
Beautiful pieces introspecting life at its core frontal emotional thresholds….
Thus, takeaways from such offbeat stellars would simply be ;
Your Inner calling is what really matters in the end. Just as there are no shortcuts to success, there can be no shorter routes to reaching your goals. You gotta burnish and swelter like gold before reaching your desired spot.
Whatever happens, at the end of the day you have to be HONEST to your own self. Take risks, make mistakes, fall, get up again. That's real life. Perfect, yet, full of imperfections.
Fulfilling your inner calling simply doesn't mean doing what you crave or yearn for. Rather, it also indicates a sense of liberation in trying to reach someplace and still being able to see your own self IN THE EYE.
Remember, nobody's life is a CAKEWALK. What might be exciting and enlightening for you might be endurance and sufferance for others? Don't judge. Be there, See it to really feel it.
And lastly, we all perhaps have this ONE life. To celebrate it. Rise to your maximum potential and shine to your strengths.
Hope you like this article on 5 Reasons why Bollywood Movies like Tamasha and Udaan are must watch