Booxoul Picks' Top 5 YA Books
There are books, then there are entertainers and then come those which come like a breath of fresh air, their fragrance staying with us for life.
That is what young adult fiction is all about, life-altering I feel. The vitalities they share, the emotions they depict, the simplicities and beauties of daily life they portray are by themselves, perhaps the best one can read and revel in, especially in troubled, uncertain times like these, when normalcy is perhaps the most sought after feeling we all are vying for. So here I thought of sharing with you a list of Top 5 YA Books reads that I have indulged in and enjoyed over the past few years:
The 3 Mistakes of my Life by Chetan Bhagat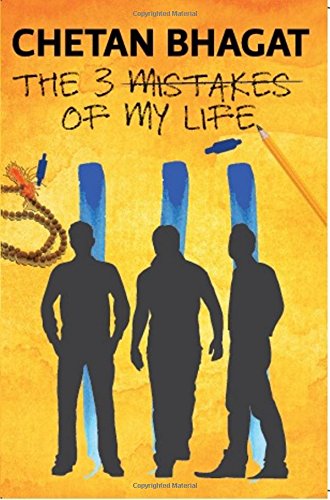 The story of three friends, their life journeys, their individual dreams as well as the mistakes that occur over the course of all of this, was not only a packed punch to devour but had life lessons to impart to even the shrewdest of people, what with emotions entwined subtly but surely in its pages. Oh, and did I mention this one was made into a Bollywood movie, Kai Po Che, one of Sushant Singh Rajput's best movies of his career?
The Hate You Give by Angie Thomas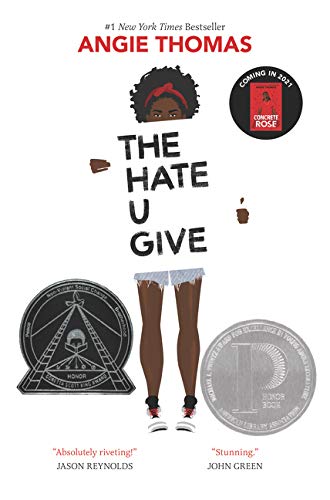 A heartbreaking topical story of a 16-year-old who lives in 2 parallel worlds, the diversity of their obnoxiousness shattering the realms of her balance and life-changing incidents ultimately culminating into the worst possible scenario. A powerful and gripping story, this one has also been made into a motion picture.
Perfectly Imperfect by Prabhu S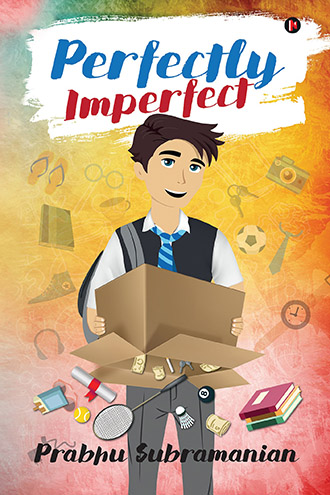 A YA laced with satire and nostalgia, this piece of writing by Prabhu S especially intrigued me as alongside being a dramatic story of the protagonist Rohit Krishnan, it was also message-driven showing us what power the upbringing, love and support of parents hold in our lives and if motivated it can unleash the best of our possibilities. An awe-inspiring, superbly motivating writing which will also drive you up the nostalgic lanes, what with its 90's morale value sharing. A highly recommended title I'd say.
Speak by Laurie Halse Anderson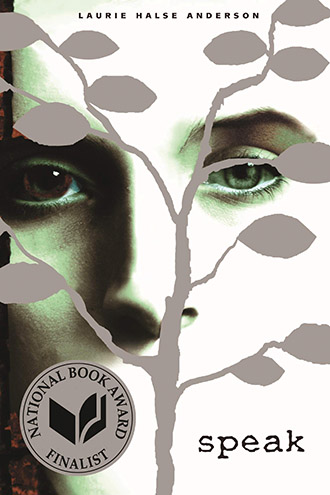 The importance of standing up and speaking for oneself, especially the injustice meted out to one, forms the core of this classic which was also a National Book Award Finalist for Young People's Literature. With keen observations and vivid imagery, the writer has infused resilience through the heroine's character, through which she holds up and also owing to which the readers are kept hooked on to the plot till the end.
The Perks of Being a Wallflower by Stephen Chbosky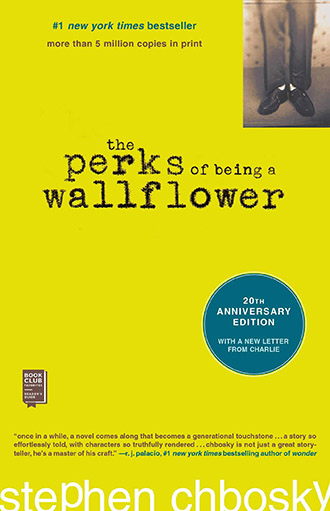 The startling accuracy with which the writer has managed to capture the vantage and voice of a boy poised on the brink of adulthood is unnerving. The protagonist Charlie, who is a fresher is like a wallflower- shy, introspective, yet intelligent beyond his years. The manner in which he depicts his emotions, his feelings through a series of letters to an unknown person is heartwarming and intimate. A story filled with drama, loads of emotions including friendship, first love and even sexuality, here is one of the YA books that is not only encompassed with a feel-good factor but is downright beautiful and refreshing in many ways.
So people, fikar not coz reading for sure is one way in which you can see beyond the dark clouds in these troubled and strange times. Remember, a good book read is a beautiful world delved into, a fabulous thought process ventured towards and much more. My personal recommendation from the above would be Perfectly Imperfect by Prabhu S for me, personally, the book held all those elements and nostalgia in a balanced way which I feel is the main essence requisite of a good YA. A story that has not only a wholesome message but is put across in closer to life, relatable manner to deserve sure-shot applause.
So that's it for today from all of us at Booxoul. Hope you have a great day, stay safe and remember to come back for your best dose of Travel, entertainment, lifestyle and all things bookish!!
Ciao guys !! God Bless!
Hope you liked the Article Booxoul Picks' Top 5 YA Books