Conduits : The Death of Jinx Jenkins
by J Ryan Sommers
Before I proceed, I thank the author for giving me an opportunity to review such a masterful work of fiction.
After reading Conduits : The Ballad of Jinx Jenkins, I was thrilled to the core. However, I did not anticipate the sequel to be so spectacular and phenomenal than its predecessor. Conduits : The Death of Jinx Jenkins will move you and inspire you as well.
The first reason why I loved reading Conduits : The Death of Jinx Jenkins is the fact that the book is better than the first one. It is a trend among many bestsellers, that the first book of a series or franchise is often followed by a predictable (or even disappointing) sequels. This also occurs in some very popular TV series and movies too. The problem lies in the fact that the writers often focus more on making the book or the movie or the series match the hype; unfortunately, it ruins the significance of the preceding work. The style of writing itself in Conduits : The Death of Jinx Jenkins proves that it does not try to be at the level of the first book. Instead, it attempts to be better. Book two adopts a very intense political façade set in a fictional world of magic realism. Indeed, this combination is an unprecedented mixture of amazement and creativity! Magic realism is, by itself, a genre which explores the socio-political aspects of a place, people, or time. On the other hand, political overtones in fiction often create an engaging and gripping storyline, because the reader is able to relate more to it. This is where, I believe, Conduits : The Death of Jinx Jenkins stood out prominently — its evolution from a magical fiction in Book One into a detailed metaphorical study of the world we live in. Most importantly, the author does succeed in developing the characters so excellently. The universality of the experiences of different characters in Conduits : The Death of Jinx Jenkins also contributes to the brilliance of the book and the duology as well.
As a reader, I am very happy that the author has restricted the series into two books. This is because, some stories do not require to be stretched over long, never-ending series of writing. Some stories narrate less to convey more, and Conduits : The Death of Jinx Jenkins is an startling example of it. I convey my best wishes to the author for his future endeavours.
You can now order the ebook from the Amazon affiliate link given below: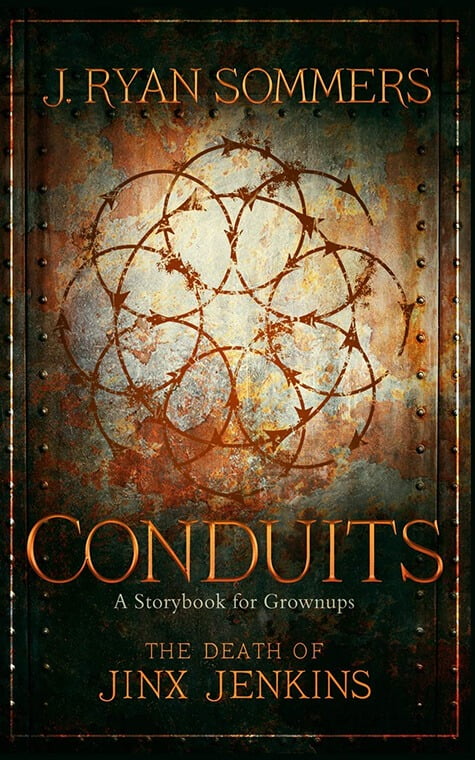 Want to read the review of Conduits series, Book 1