Are you feeling the heat of the scorching summer sun? Well, worry not, because we have got a fabulous solution that will keep you cool, comfortable, and stylish all at once. Get ready to embrace the timeless elegance of cotton sarees! Today, we are here to share with you five compelling reasons why you should opt for cotton sarees during this sizzling season. So, let's dive right in!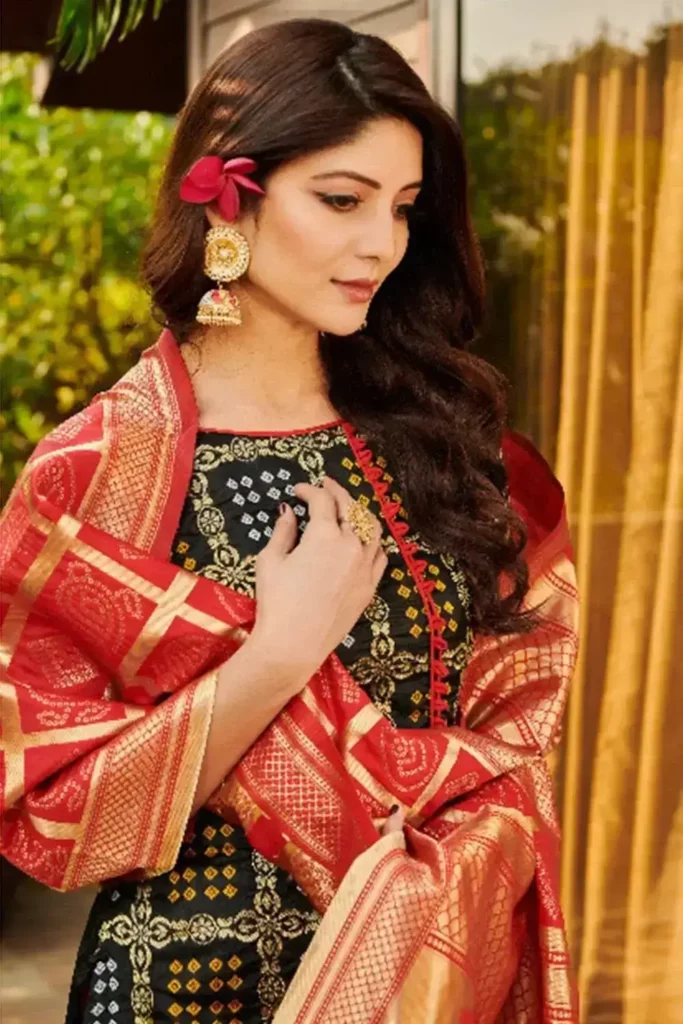 Breathability, Ahoy
When the summer heat is on, it's all about letting your skin breathe. And what better fabric to let that happen on than cotton? Cotton sarees are renowned for their exceptional breathability. The natural fibres allow air to circulate freely, keeping you cool and preventing that sticky, sweaty feeling. Say goodbye to uncomfortable moments and hello to fresh and breezy days!
The Lightweight Love
In the sweltering heat, the last thing you want is a heavy ensemble weighing you down. Luckily, cotton sarees come to the rescue with their feather-light nature. These beauties are crafted from soft, delicate cotton fabric, making them a delight to wear. Whether you're attending a casual day out or a formal occasion, you'll feel like you're floating on a cloud as you effortlessly flaunt your style.
Trendy & Versatile
Who said comfort has to compromise style? Cotton sarees online come in a wide range of patterns, colours, and prints, making them the perfect canvas for your creativity. From vibrant florals to traditional block prints, you'll find an array of options to suit your taste. Plus, they can be styled in numerous ways, allowing you to experiment with different drapes and accessories. Step up your fashion game and be the trendsetter you were born to be!
Hello, Easy Maintenance
Summers are all about relaxation and taking it easy, right? Well, cotton sarees are on the same wavelength! These garments are incredibly low-maintenance and hassle-free to care for. With just a simple wash, they're good to go. Their durability ensures they'll withstand multiple wears, giving you the freedom to enjoy the sunny season without worrying about constant upkeep. Less time spent on laundry means more time spent on the fun!
Embrace Nature
If there's one thing that makes cotton sarees truly special, it's their connection to nature. The fabric is derived from natural cotton fibres, making it eco-friendly and sustainable. By opting for cotton sarees, you're making a conscious choice to reduce your carbon footprint and support the environment. So, while you're looking fabulous, you're also contributing to a greener planet. It's a win-win situation!
So, there you have it—five fantastic reasons why cotton sarees are your ultimate summer companions. With their breathability, lightweight feel, versatility, easy maintenance, and eco-friendliness, you simply can't go wrong. Now go ahead, revamp your summer wardrobe, and let these gorgeous drapes be your go-to choice for a chic and comfortable season. Stay cool, stay stylish, and enjoy the sunny days ahead!
So, hope you guys liked the article 5 Reasons Why One Should Opt for Cotton Sarees in Summers.
Stay connected with us at Booxoul as we continue to bring you the latest and greatest in entertainment, lifestyle, food, fun, finance, fashion, education, tech, gadgets, and everything bookish. Our dedicated team is committed to providing you with insightful content, exciting updates, and engaging experiences.

So, keep your bookmark locked on Booxoul and be ready to immerse yourself in a world of captivating stories, informative articles, and valuable insights. We've got you covered across a wide range of interests, ensuring there's something for everyone.

Thank you for joining us on this journey, and we look forward to sharing many more incredible moments with you. Adios Amigos!