Diwali for us is synonymous with crackers as well as mithai. Traditionally, Diwali mithai recipes used to be a tedious affair with the ladies of the house prepping up the sweets weeks in advance and storing them for the festivities. However, nowadays there are several quick fixes and tricks to help you figure out easy-to-make Diwali mithai recipes for women this festive season which not only satiate your taste buds but are also easy to prepare.
So, still googling and wondering how to finish all the to-do's whilst Diwali is right on the head?
Honestly, I always feel that be it the preparations, the cleaning, the Diwali décor, the shopping, there should be an extra month attributed to it. Reason? Arey ya, with the endless list of make and do's there is so much on the platter that before you know it, the festival passes by, in a blur of colour, leaving you astounded, musing-done already, are we?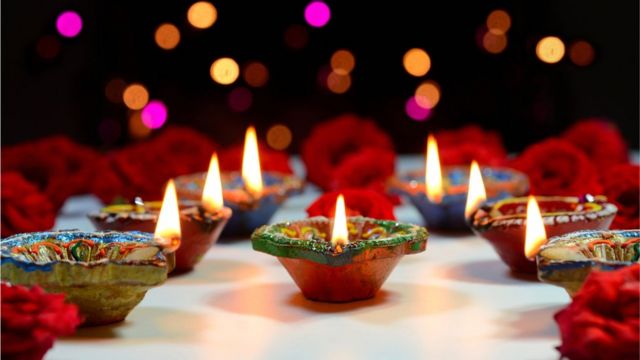 Well, putting aside the cleaning (I barely like that one you know, anyways who does man?), the next most tedious and trickiest always happens to be making Diwali mithai. Albeit traditionally, each and every household, am sure, used to plan an array of sweets as and how the festival proceeded, to sink in their teeth into, off lately quite a few of us have started resorting to getting Diwali mithai from outside shop to save the effort and the hassle of preparing them. But hey, isn't the whole point of the festival simply bonding on these and other sweet nothings? Then why should we not go ahead and prepare them at home instead of just buying the ones available outside?
Related:
Ok, you guys will next ask me but hey too time-consuming and difficult too. Well, not always though. Today, I have got together 7 easy to make Diwali mithai recipes which shall satiate your taste buds this festive season. Along with being fuss-free, and easy to make they are also healthy so that you can indulge in more than one piece without having to worry about the calorie count or fats. So, join me and prepare to sink in your teeth into these sweet delicacies of happiness and joy:
1. Jaggery & Makhana laddoos
Well, the first one on my list is the perfect one for those looking for a quick fix to the sweet quotient along with also keeping the healthy aspect in consideration. Whilst jaggery which is a natural sweetener is a good source of iron too, it is the makhana used in this one which for me is brownie point overload. Makhana is a great source of protein, fibre, calcium as well as phosphorus too. Throw in some dry fruits alongwith some desiccated coconut and you shall never go back to other traditional options anytime soon. Health and taste are guaranteed!
2. Dates and Dry fruit Laddoos
Delicious, healthy and super quick, these also make up for a great nutritional snack. And you know the best part? No precise measurements are needed. Go ahead the way you want to, with the quantities you have at hand. What's more, the recipe I have shared in the link below gives you a quick fix too, in case you want to make just 4 to 6 pieces super quick. So what are you waiting for?
3. Crushed Peanut Chikki
A super popular Indian brittle sweet, this recipe uses 2 prime ingredients-roasted, crushed peanuts and jaggery. Also, called Gajak, this one actually is made as soon as the winter season starts (albeit nowadays, winter-summer-monsoon all seems to have pewtered down into one 😉). Sharing with you a super quick fix for this one.
4. Coconut Laddoos
Coconut laddoos: Traditionally speaking, these little balls are pure love! Made in multiple ways, these are natural, and gluten-free and can also be made vegan. Sharing with you the link where you can explore your culinary pursuits to your heart's content and make these melt-in-the-mouth delights. Go suit your tastebuds and also your liking and select the one you like and enjoy it to your heart's content.
5. Kaju Badam Puri
A bake-it variation you simply need to prep and keep your basic dry fruits ready in the manner mentioned and proceed to enjoy this healthy fix. Saffron and cardamom added in this one give it its flavour and this recipe also is devoid of any colour or preservative, making it a delectable go-to option.
6. Sev Barfi
A Sindhi speciality, the base of this Sindhi mithai is unsalted Sev, unsweetened Mawa (hold on-this one is readily available in the market so don't fret) and you are good to go alongside some chopped dry fruits of your choice to garnish this one. Made in less than half an hour(that is if you prep all beforehand) another of my go-to easy-to-make Diwali mithai you will love.
7. Choco Nutty Gujiya
A quick fix extension, this one fixes the usual Gujiya in a chocolatey, healthy manner and how! Again, possible to be made in under an hour, you don't need many ingredients and the stuffing will make you drool for more. This mithai is a perfect fusion of modern and traditional, for me.
So, hope you liked my quick-fix choices for easy-to-make Diwali mithai recipes this festive season.
Stay tuned for a load of more festive stuff coming up, right here at Booxoul, India's best book review, lifestyle and entertainment website.
Tags: Diwali Mithai Recipes