And it's here, finally! The festival of lights, the days we all have been waiting for, more so especially this time, since thanks to the COVID-19 pandemic finally relenting, we finally can safely assume to be back on track as far as getting back to normal goes. Yes, indeed, the last two and a half years have been tough, testing us day in and day out to the core. And yet, I cannot help feeling a bit queasy like I do every year before the onset of this festival. Know why? Because I am like forever confused. Whom to gift what happens to be my perpetual qualm as far as this festival is concerned. Gotta make family and friends happy with gifts you know, as Diwali is a scenario where each and every one of us waits with bated breath for the gifts we would be receiving as gifting is a compulsory ritual as far as Deepavali is concerned.
Know that feeling of unwrapping a gift, looking forward with great anticipation and excitement, wanting to know what you might have got. And what makes the whole thing amazing is the fact that if the gift you choose for your family and friends alternately if the gift that someone chooses for you is special, perfect, something you really like and appreciate, that makes things even more amazing.
So, today I thought of compiling a list of the top 7 perfect Diwali gifts for your family and friends which you can use this Deepavali to amp up your gifting game:
Silver Gifts & Coins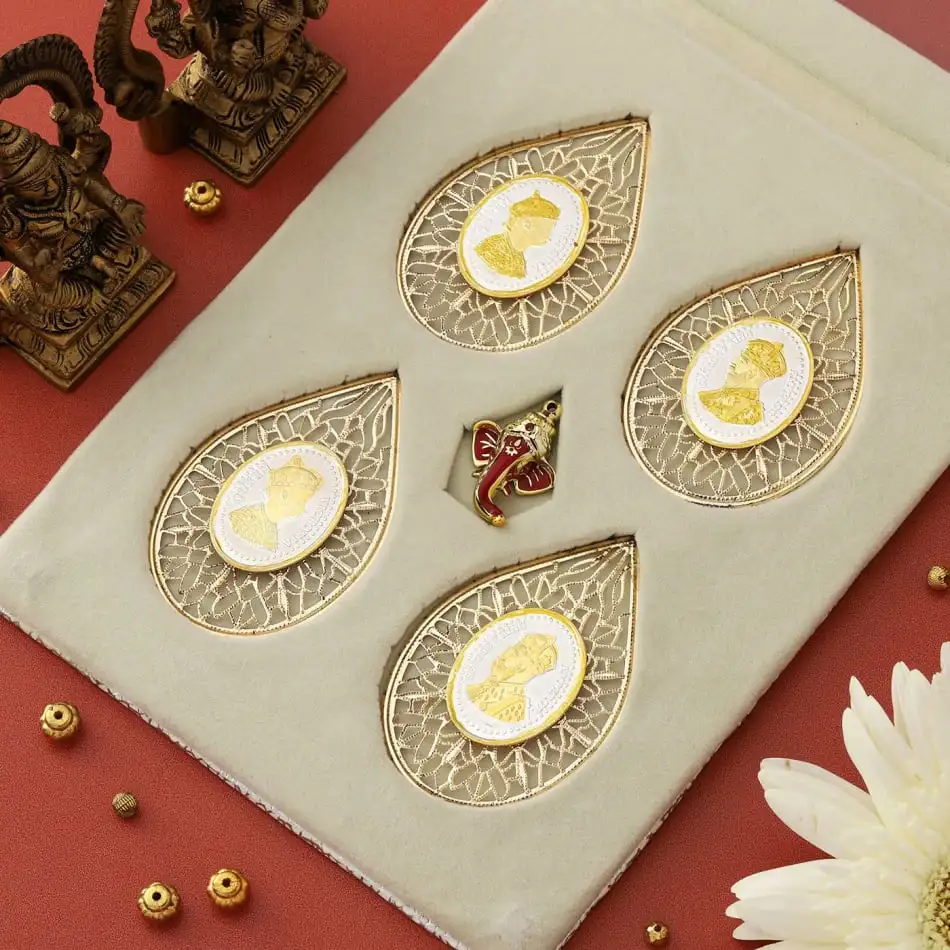 One of the more traditional options, nevertheless, possibly the most fail-safe ones, silver is something which is both a norm as well as an auspicious item to be gracing the Diwali occasion with its presence. Right from silver coins, to Diyas to even puja thalis, silver is both an investment as well as possibly one of the most viable options to go for. Nowadays, especially when silver seems to have become the new "Gold", this is something you can safely bookmark in case your budget permits. Pssst, Mia by Tanishq is a brand I always look up to for great, stylish, everyday, chic and yet affordable silver jewellery. Do check it out at Giva and IGP is a great brand for the same. And hey, no one will say no to pretty silver encased diaries, pens and other knickknacks like incense stick holders, trays, coasters etc. which are pretty looking as well as great utility-wise.
Aroma Diffusers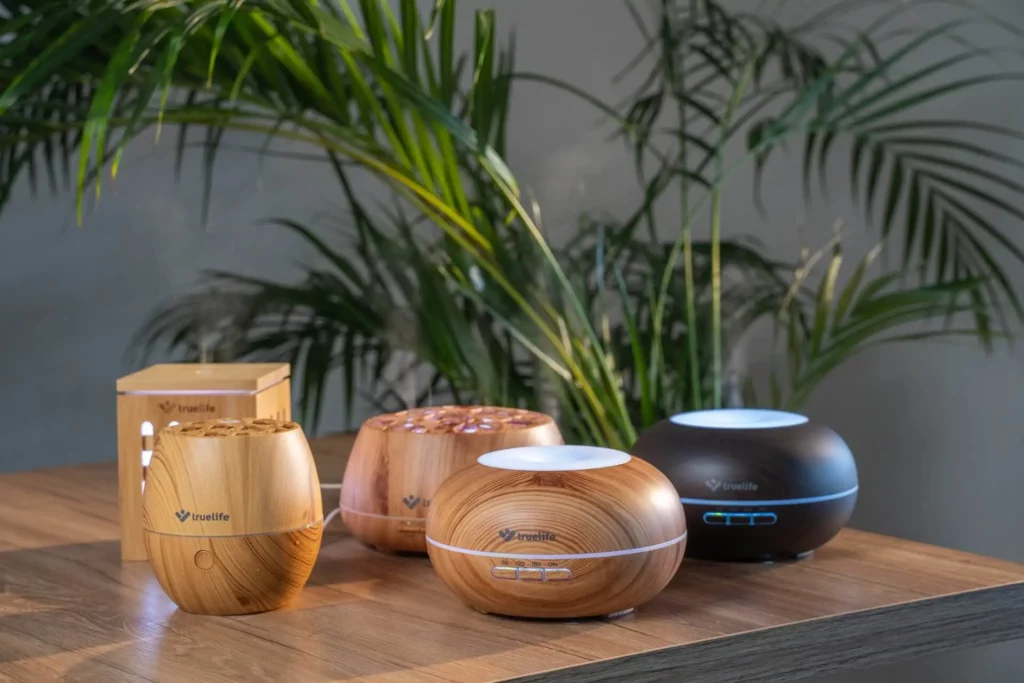 Well, a nice smelling atmosphere and ambience is something which each and every one of us like unanimously and aroma diffusers are something again, no one will possibly say no to, I feel. Be it the conservative flavours like lemongrass and jasmine or more exotic ones like chamomile and frangipani or vanilla, some fragrances simply please everyone. You can stick to buying from Amazon from brands like Tesco, Allin Exporters, iTronics, Ferns and Petals, KACOOL or Miniso or go checking out the local suppliers in your area. You stinkin' can't go wrong with this, oh I mean you are spot on with this option, for sure.
Food Hampers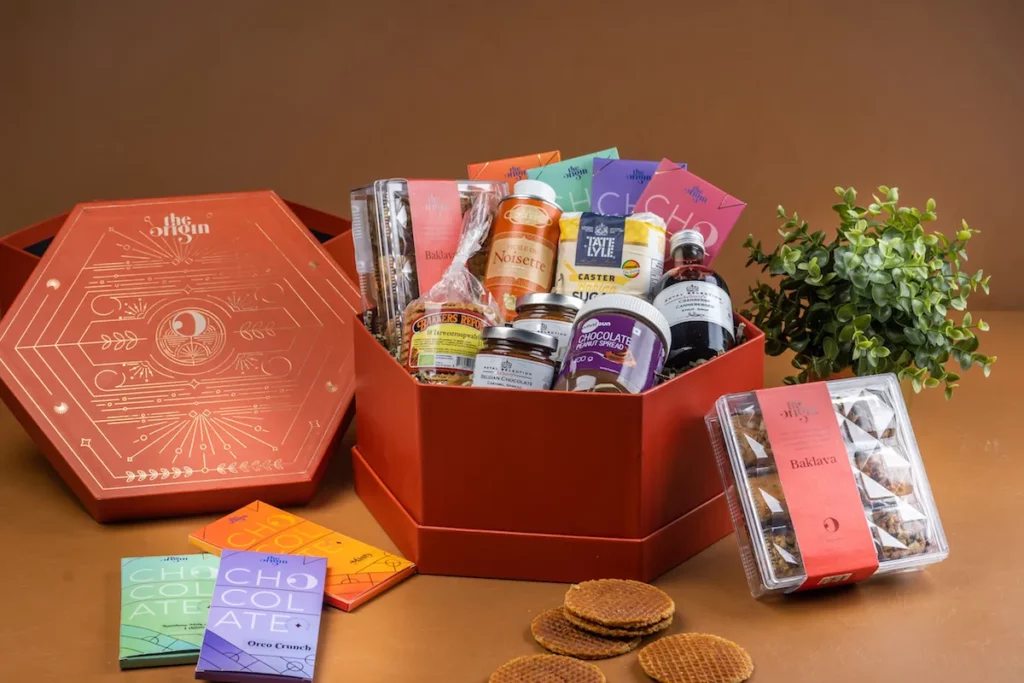 Nothing will excite your loved ones more than the sheer delight and joy of unwrapping a curated food hamper, which you have especially gotten curated in accordance with their palates and taste buds. Psst, another secret if you please. Toss in a couple of thoughtful goodies such as a bottle of good wine perhaps gourmet savouries or cookies or even rare chocolates and presto! check out the joy on their faces. Won't recommend names here as I strictly feel you should be turning to all the local, homegrown brands in your area for this. #Vocalforlocal is something you must encourage and picking up stuff from locally grown brands, home kitchens and home-grown startups will not only ensure great quality but also a newer variety for sure. 
Cookware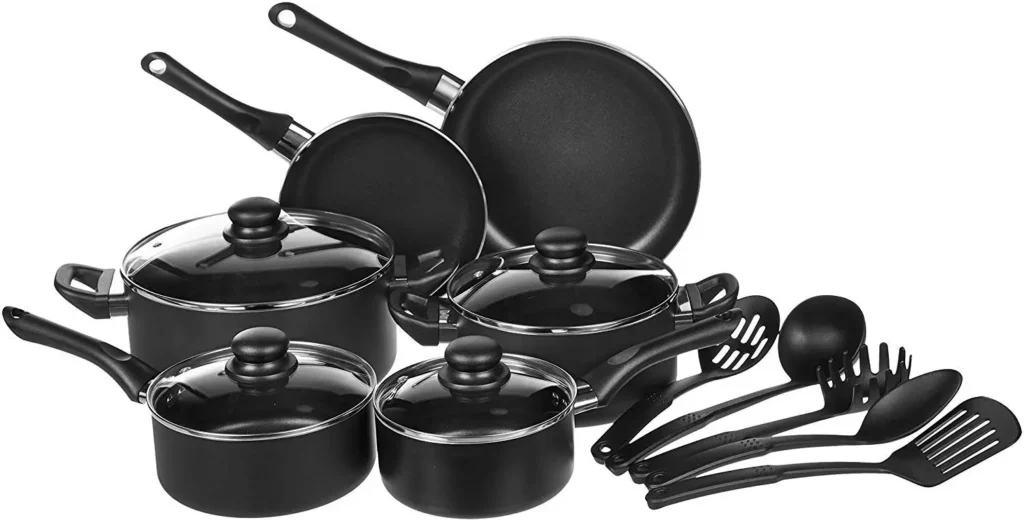 Ok, I know you guys are going to be like cookware. Seriously? But hey, this is a sure shot way to reach not only a woman's heart and good books but also gift her something she will really appreciate for a long. Be it something as basic as a pair of cast iron pans or as frivolous as an entire range (depending on your budget, there are a host of options to choose from. Try gifting those which serve both the purpose and the utility of your motive for gifting. Ensure the cookware is multi-cuisine friendly too. You can choose from a variety of options such as Wonderchef, The Borosil, and NestAsia or even try IKEA, Caraway, LE Creuset and others.
Potted Plants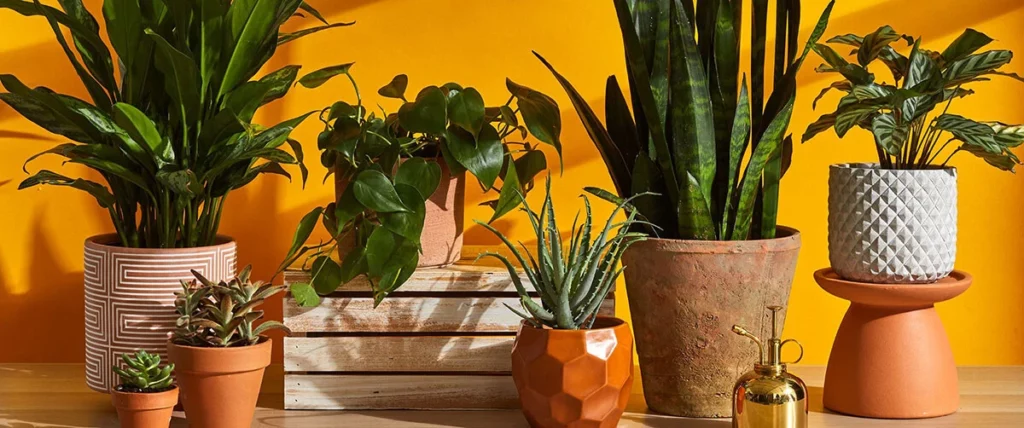 Ok, I am going, to be honest. This one here is my personal fav. A brilliant gift that has a beautiful aura to itself, this one is also easy to take care of right? All plant lovers heads-up here you guys, you cannot go wrong with gifting some of these fellas to your loved ones. Be it any plant like the orchid, amaryllis, bamboo plant or any other you cannot err with this one. A pretty, decorative planter aka container will brighten up your gift several times over. Options to choose from include Ugaoo, NestAsia, NurseryLive, Myntra, IGP, FernsNpetals, MyBageecha, PlantsGuru, Green Décor, Plant Aura and many other such brands.
Artwork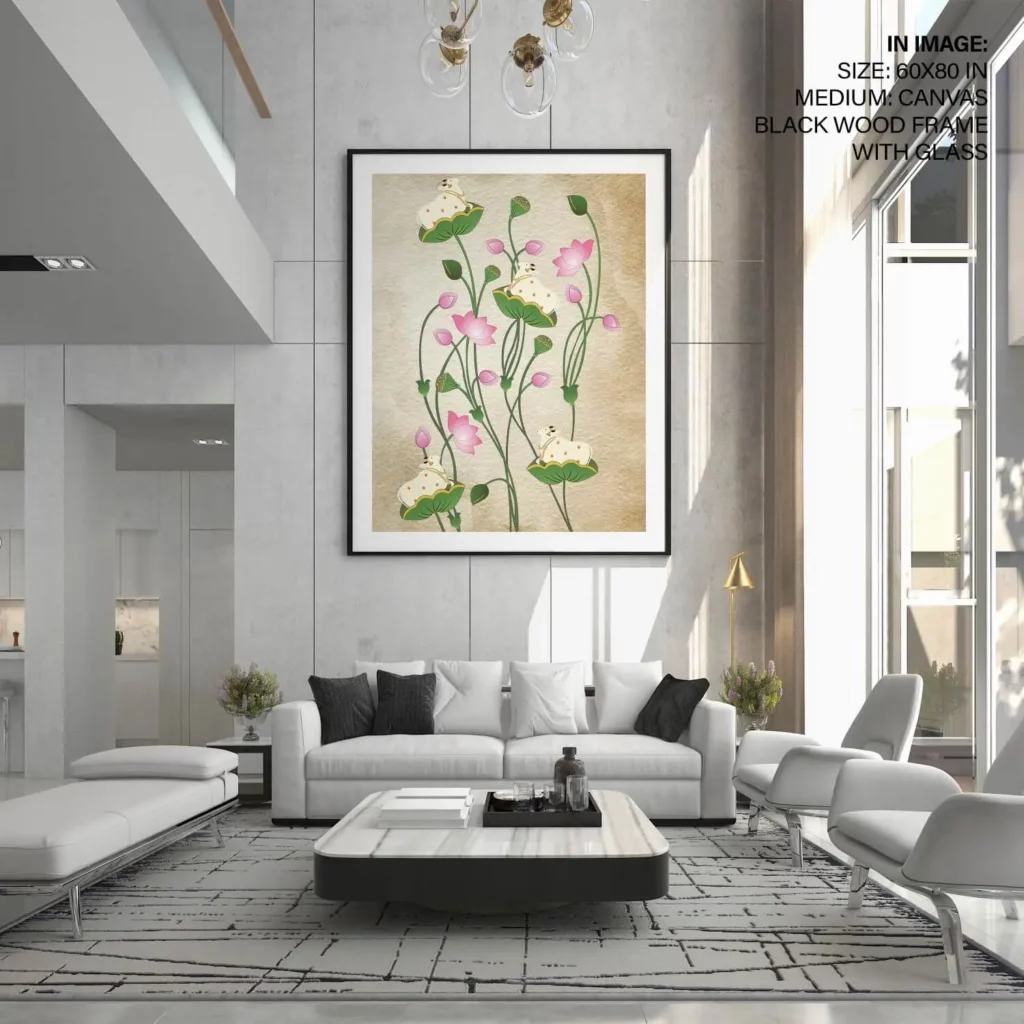 Another fail-safe option, how about gifting a sculpture or a painting to the ones you love to make them appreciate the finer things of life.  Options to choose include from NestAsia, Dekor Company, Vibe Crafts, Swarovski India, the Décor Circle, The June Shop, home artisans, Best of Bharat, Mould India, Bombay Attic and so on.
Bed Linen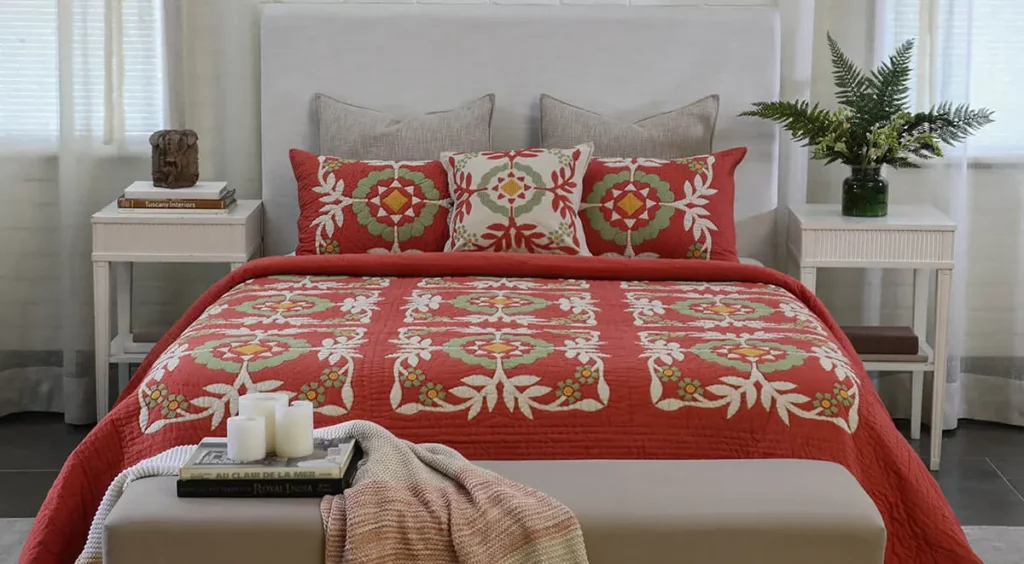 Give them a chance to sink in the comfort of soft, silky or cotton bed linens. You can opt for basic budget ranges to even high-end expensive ranges to gift them the comfort they deserve. Options include Sarita Handa, WorldofEk, Vaaree, Home centre, Jaypore, Bombay Dyeing, Parachute linen and so on.
So, hope you guys liked these top 7 perfect Diwali gifts for your family and friends.
Stay tuned and remember to keep coming back for the best in the field of entertainment, lifestyle, fun, finance, fashion, tech and gadgets as well as all things bookish. Promising you guys a slew of articles to brighten up this festival of lights this year and ALWAYS!
Adios Amigos!