Mental Health: Causes and Solutions
Dealing with the loss of a loved one, grief, depression, or mental discomfort of any sort? Well, support is just a click away. Well, technically just a nano unit away because hey, it's all there in your mind-your own willpower and firm resolve is the first step to cast away any qualms you may have. Yes, indeed people say so. Nevertheless, that is not always the case. You also need support which must be surely sought to resolve these mental health issues.
Is it ok to not feel ok? Well, certainly yes if you don't feel that way. I mean how many times do we ever bother to stop and ask ourselves the question- "Am I ok? Do I feel ok? Is all fine, the way it should be?"
The important thing is to address this question to oneself and do so intermittently. Because, hey it is ok to not be ok sometimes. Meaning, that there can surely be periods in your memory, in your life when you may not feel up to it, like feeling really down the dumps, not at peace with your past, or any other aspect which may be giving you substantial pain or mental discomfort of some sort. At such a time, it is fine for one to pause, step aside from the flow of life and try and breathe. Yes, you heard me right, take a pause and breathe. Soak in your surroundings, make peace with your current scenario, understand and acknowledge your situation, and address the elephant in a manner of speaking. Because as many a time as you may be gulping and swallowing that frog called dissatisfaction, discomfort, unrest, instability and a general feeling of sadness, believe it or not, that frog is the first thing you need to address at that point of time. Before it turns into an elephant.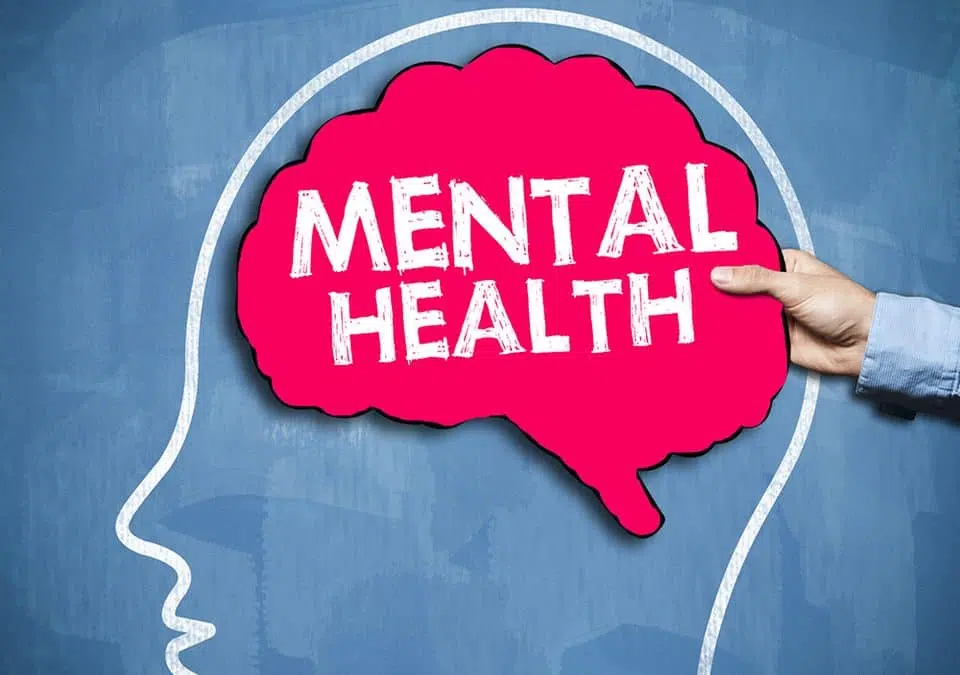 The Frog in your throat, Fight it now!
So, tell me something, you guys. How many of you have ever felt that frog in the throat ever in your life? Let me see. Everybody. Well, indeed we all may have encountered or felt this feeling of being low, depressed, sad or generally unhappy or uncomfortable at some point in life. At such a point in time, what is it that you guys generally do? Wait for it to pass over? Or comprehend it, sit with it, addressing and sorting the issue out right from the core. Ok, on second thoughts maybe you may not be in a position to do so as you may be feeling challenged, vulnerable, insecure, sad, dissatisfied or such feelings at that point in time. But have you considered reaching out to another person, be it friends, peers, family, partners or any soul who would be in a position to give you an ear and also help you resolve it fully and surely?
The "Taboo" Factor…
So, basically, it is primarily important to address mental health and related issues and give it equal weightage akin to physical health where ailment or illness of any sort makes us ring the bell. Similarly, it is pivotal for one to ring the bell when he/she feels unwell on a mental note too. Mental health, which is as important as physical health, in fact, more if truth be told, has always remained a subject matter of great taboo, I feel. The reason is open discussions with regards to the same have never ever been encouraged in our society right from the olden times for the simple reason of a fear/anxiety of being judged. Often, it is noticed that "log kya kahenge.." becomes the biggest qualm and the biggest obstacle in the way of a rational thought process of anybody. This results in he/she might continue to cower under the pressure, hiding the skeletons in the closet, fearing getting his/her condition discovered and most important of all, never address out the issue which may lead to the problem worsening the passage of time.
It's you who is deteriorating in the bargain, my dear…
What usually transpires next is deterioration and possibly a complete burnout aka a mental downfall as far as the person in question's mental health goes. Without any means to defend himself, without having anyone to talk to, without any kind of means or tools to solve his issue he will only get stuck and pulled deeper into the quagmire which will surely not lead him to a pleasant space.
The solution: What does one do in such a scenario
Step 1: Reach out and talk
So, what does one do? Simple. Whenever and if at all, in life, at any point of time, owing to any reason whatsoever, one feels compromised, depressed, low, sad, uncomfortable, angry or such first and foremost comes acceptance of this mindset. This is followed up by peacefully sitting down and trying to take hold of another person and his better judgement to discuss one's problem as well as solutions to it. Remember, discussing will help you gain something and will not harm or detriment your health or mindset in any way. The one you choose to connect with and offload your queries onto, will surely not only give your qualms an ear but he/she will also help you break through that brain freeze you have been experiencing, helping you get back to that logical chain of reasoning and thoughts you may have missed embarking upon.
Step 2: Meditation and Pranic Healing
Next stop -meditation. Yes, you may argue why meditation? I am not at all in a good state of mind to even handle myself let alone lay focus on something such as meditating to solve my problems. Well, just to let you all know meditation has been identified as one of the surest shot methods towards maintaining a healthy mind-body balance. Agree, you are feeling depressed, and the mood swings to the worst possible paradigm but hey when did an attempt in life ever go futile ever? Whatever one does, there is bound to be a positive outcome of any trial you give in the pursuit of solving your problem. Remember, you are not alone and more importantly also that you are in a better space than many. Always look at the positive side of things as any time identified to address an issue and solve it is the correct time for the same.
Do you know something as simple as breathing and healing exercises -Pranic and otherwise, has learned to be creating wonders? You may say it is simply rhythmic breathing after all. What is so great about that? But hey, isn't that the whole point of life-maintaining balance and equilibrium?
Yogic exercises and breathing techniques go an extremely long way towards establishing a good balance where eventually one can get fair control over their body, mind and thoughts and also overcome any mental blocks or issues they may be encountering. I am not saying that this will solve your problems fully, but yes it will help you master and overpower your own mindset in a manner where you will be able to calm your mind and take better charge and control of your feelings.
Step 3: Reach out
And finally, in the case due for some reason, you still feel detached, overwhelmed or intimidated to reach out and solve it remember, there are places you can turn to, sites you can reach out to for help, helplines you can call up and take guidance from. Am attaching some of those helpline links here too.
Understand as big a problem, as much simple happens to be its solution. That is because thanks to the law of nature nothing is ever permanent in life, not even problems. So is the case with whatever might be hampering or bothering you, it is bound to resolve and dissipate someday. The idea is to "reach out" to whoever you are comfortable with and talk it out so that you can work out the solution for the issue successfully.
Related: Decoding One's Purpose and Inner Calling Through a Book Review of Myth the Mental Blocks by Sangeeta Verma
Following is a little list I assimilated for your help and reference:
NIMHANS: The most sought-after mental health and neuroscience education institution.
Call 080-46110007
Sumaitri: A crisis intervention centre for people who are depressed or suicidal. 
Visit Sumaitri.net or call 011-23389090, 09315767849
MPower 1 on 1: In collab with the BMC, this is a toll-free service which can be availed by anyone 18 or above. Call 1800 1208 20050 or visit Mpowerminds.com/oneonone
Sneha: A suicide prevention organization offering emotional support. Call 044-24640050, 044-24640060 or visit Snehaindia.org/new
Fortis Stress Helpline: A 24 hours service offering instant responses to emergency calls for mental health support. Call 08376804102
Parivarthan Counselling Helpline: Offering crisis intervention during emergencies. Call 07676602602 or visit Parivarthan.org/counselling-helpline
AASRA: Professionally trained volunteers offering counselling 24 hours service and also getting one connected with a suitable therapist. Call 09820466726 or visit Aasra.info
SAHAI Helpline: Initiated for suicide prevention this one offers support and counselling to all. Call 080-25497777, 09886444075
Lifeline Foundation: Helping anyone with mental illness through telephonic therapy, workshops and campaigns. Call 033-40447437, 09088030303
Remember, you are not alone in this. And also, that all of us at some point in time have been low or vulnerable in our lives. That does not mean giving it up and calling it to quit. In fact, a problem is always the next step to growth and transcendence in life. The trick is to believe and never lose faith.
Stay positive. Also, stay tuned with us at Booxoul for the best my lovelies. 
Adios Amigos and all is well!!