Best Chai – Pakodas Spots in Mumbai to Monsoon Binge
Well, light drizzling rain, earthy smells of newly washed plants and trees, and rain drops like a thousand little stars abound the surfaces. Taddaaa, it's monsoon round the corner, you guys! Well, round the corner coz Mumbai mein sab happens like Bollywood ishtyle – Apna time aayega types! So, whilst Mumbai has already drenched itself in the first showers of the monsoon spell, we at booxoul thought- Ummmm, Chai and Pakoda! Yes, you heard that right. A match made in heaven, this combination is most sought for, especially when the rains set in. Toh, then what? Let's roll along the streets of Mumbai slushing in the 'muddy puddles' and indulge in Chai – Pakodas, Vada pav and all those ultimate comfort foods which we love to have in the rainy season. A go-to list for you guys today to catch up on some Garma garam gossip, and some chai pe charcha alongside your favourite rainy foods. Got hit them right now for some self-love you guys. 
Ashok Vada Pav Stall, Prabhadevi
Ok, so like am starting with the most universal yet one of the most iconic ones in Mumbai. Famously nicknamed Kirti Vada Pav, Ashok has been around for more than I can recollect. You will be left craving for it again, thanks to the amazing flavours he manages to scatter. Choora Pav here is a must-have. What sets apart his stuff is not only the perfect Vada but the complete combinations he offers including the mouth-watering chutneys, salted green chillies and most importantly the consistency he offers.
Social, Multiple Outlets
Another cool chilled out place, with the perfect ambience and Insta-worthy interiors, can't say a no to a big plate of Bhajiyas aka Pakodas here you guys. Their Pakoda platter is a must-try. Catch up on your conversations over chai and some crispy bhajiye, not forget some great vibes!
D Damodar Mithaiwala, Dadar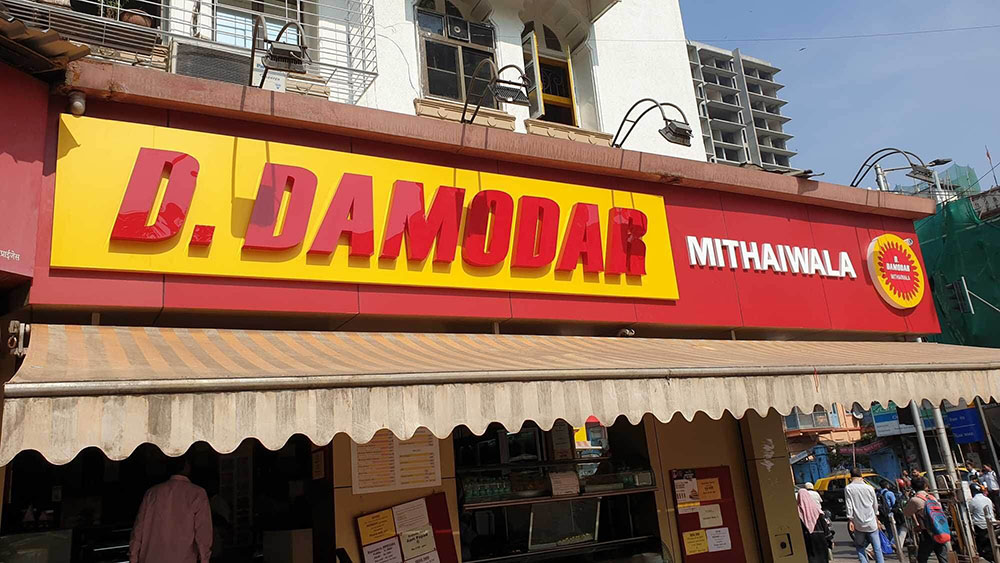 I seriously would recommend their Kaande Bhajiye coz guys I am like how can you even begin to miss these! Pocket friendly, and they also serve some of the best samosas in the city people. Umm, did I forget to mention the amazing sweetmeats this place has? Yaar sweets on top are like Ummm, pure bliss ya! Happy life yeah!
Soda Bottle Opener Wala, Multiple Outlets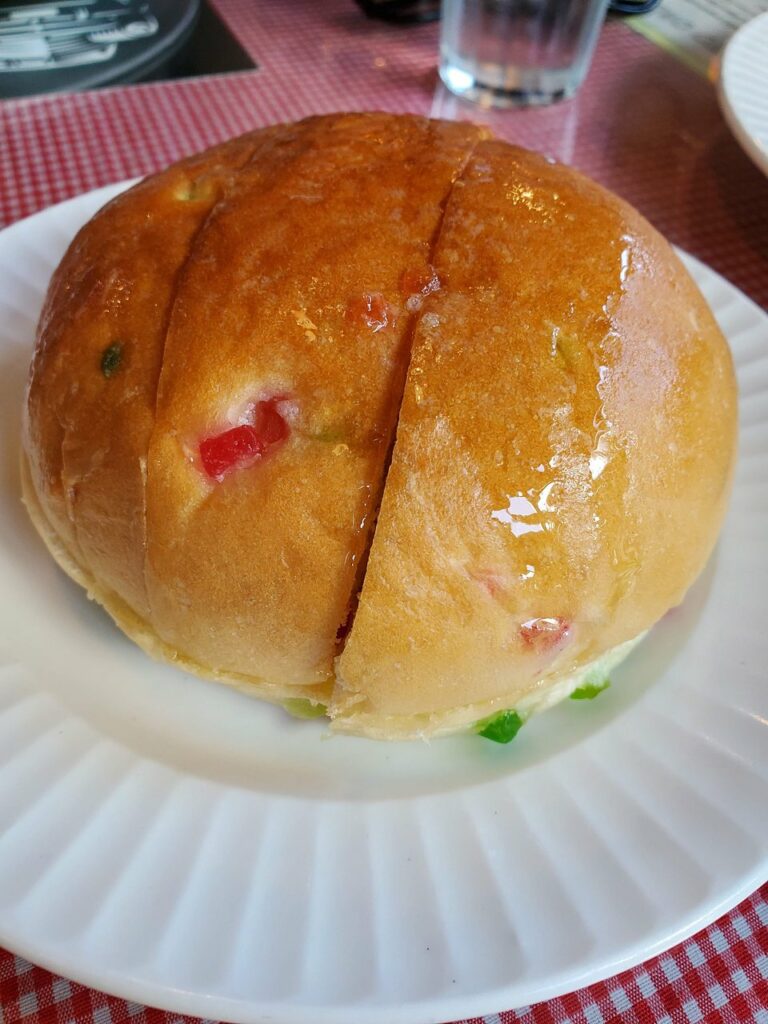 Again touted to serve some amazing crispies, they serve everything from Bun Maska to even Dhansak. This popular label from the Olive Bar and Kitchen puts all your favourite Parsi household dishes as well as street food " Bambaiya" options on its table. Try some steaming Sheekh Parantha here in case you want to be indulgent as well as experimental. You will be blissfully surprised.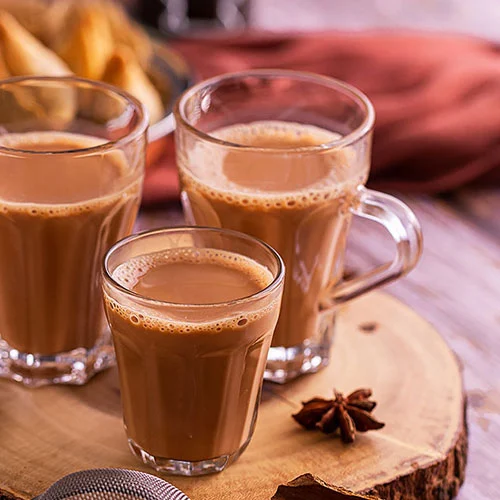 Chai Pe Charcha, Multiple Outlets
Hot tea is served in a funky ambience along with a variety of snacks, this place boasts of offering some true mouth-watering delectable snacks and beverages. A true go-to spot for all those who want to just mull over things between those sips of tea. A true Chai pe Charcha thingy!!
Parleshwar Vada Pav Samarat, Multiple Outlets
Located at Parleshwar in Vile Parle, many swear by their vada pav and Bhajiyas where coconut pieces are added to the crispies to make them yummier. I could like dive and swim off to a never land in their amazing chutneys.
M M Mithaiwala, Malad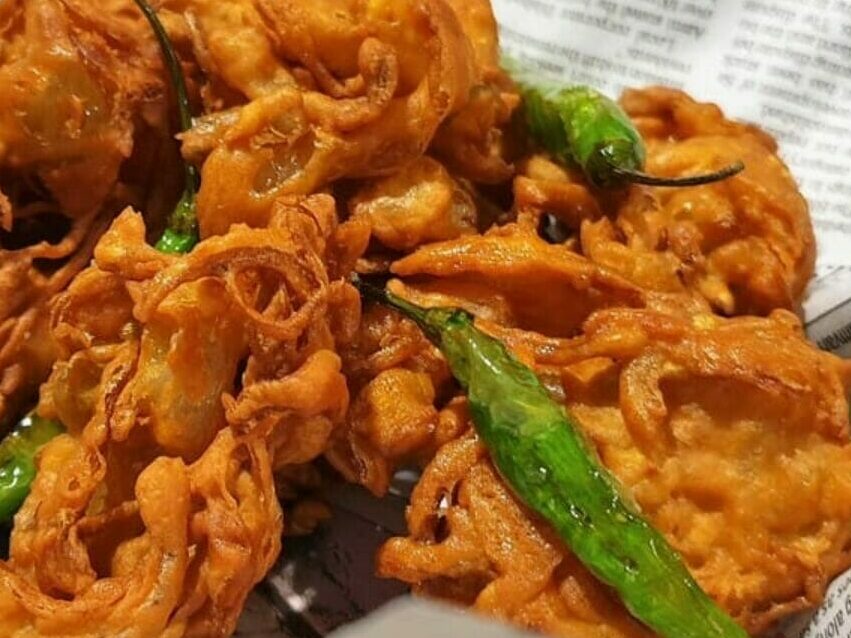 A 70-plus-year-old sweet shop, their Bhajiyas as well as their sweets are drool-worthy, iconic and have been resonating with people for more than ages. Authenticity alongwith quality and taste make the food here the perfect 10! Don't forget to indulge your sweet buds too afterwards!!
So, these were 7 spots I'd recommend you guys to visit and indulge in a spot of Chai Pakodas when "Tip tip Barse Paani". Remember, a word of advice though. Please have everything which is hot and fresh, take care of the hygiene as well as sanitise your hands frequently as monsoons also happen to be the time of the year when we are prone to maximum infection. That is because food tends to catch harmful bacteria much faster compared to other seasons owing to the humidity levels and moisture in the environment. Albeit, Thoda to indulgence and Chai Pakoda Banta hai when the Rain gods strike their nritya!!
So, hope you guys liked my little Tea Pakoda stint today. Let us know in the comments below what other articles you would like us to come up with. Stay tuned for more exciting content coming your way, every day only from Booxoul, India's leading book review and lifestyle website.
Adios Amigos!