If you are one of those who find pleasure in reading outdoor adventure books that are exciting and can make your adrenaline rush reach its peak, you are at the right place. Here we will discuss 8 must-read and inspirational outdoor adventure books which you must read in 2022 that will leave you awe-struck!  Click here to read more exciting books.
8 Must-Read Inspirational Outdoor Adventure Books – 2022
Check out these must-read inspirational outdoor adventure books.
1. Touching The Void: The True Story of One Man's Miraculous Survival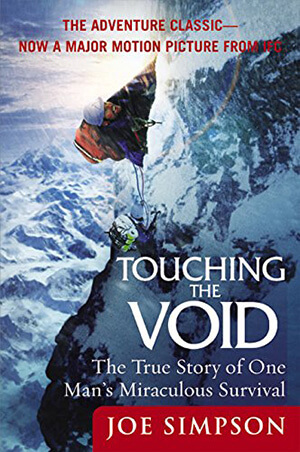 This book by Joe Simpson is bound to you on Joe's survival journey. It is set against mountain climbing in South America, where Joe, the protagonist, is climbing the mountains with his partner, and they witness a storm on their way back. Unfortunately, this is when Joe gets injured, leaving readers to doubt if he will survive.
It is an engaging story with a powerful narrative that will keep you gripped till the end because you know Joe will survive to tell you his extraordinary story.
2. Endurance: Shackleton's Incredible Voyage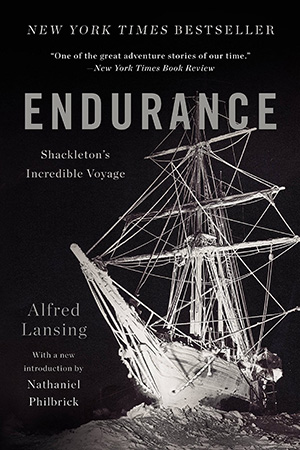 This book by Alfred Lansing is equally thrilling and set against Antarctica's backdrop. It is the story of Sir Ernest Shackleton, who goes on a voyage and how he self-rescues himself after their ship gets trapped in ice.
Endurance – the book's title is after the name of the wooden ship they boarded in 1915 with 28 men and 69 sledge dogs.
This is an inspiring story of 28 men who survived Antarctic winters. The author wrote this story after interviewing all the survivors at great length. As a result, it fills the narrative with realism, making it even more adventurous.
3. Into The Wild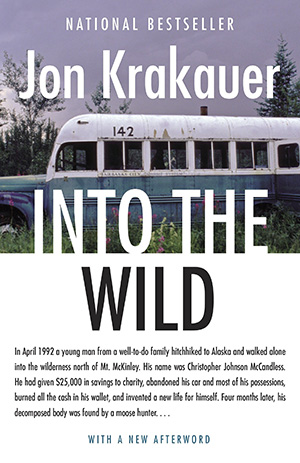 This book by Jon Krakauer has inspired thousands of youngsters worldwide and is a personal favourite for all the right reasons.
This book tells the story of Chris McCandless and has also been adapted into a famous movie by the same name. It is based in Alaska and shows how a bright student from a well-known university drops everything to hitchhike alone into the wilderness.
4. The Last Season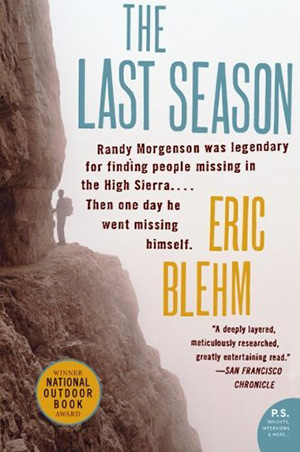 If you do not want to read a memoir, you can go for this book by Eric Blehm, which describes a remarkable park ranger in the Sierra Nevada. Randy Morgenson, a 28-year veteran ranger, guarded the visitors and the alpine environment with reserved zeal.
But after that, Randy experiences a string of setbacks added to his extreme solitude, and many believe that his disappearance is a suicide is a result of criminal activity.
This book will keep you awake at night and satisfy your hunger for an adrenaline rush.
5. A Walk in the Woods: Rediscovering America on the Appalachian Trail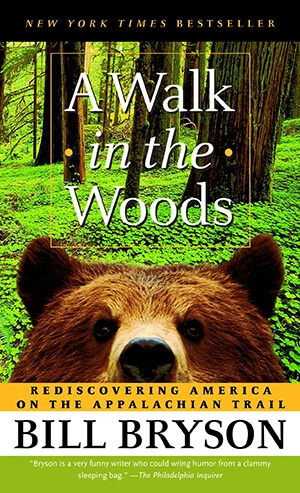 This book is written by Bill Bryson and is set against Appalachian Trail when the author, Bryson himself, takes onto this trail with an alcoholic friend of his.
This novel differs greatly from the others on the list because it doesn't revolve around a daring adventure or an unbelievable survival tale. If anything, it is a regular walk, but it is interesting how it has been narrated.
6. Into Thin Air: A Personal Account of the Mount Everest Disaster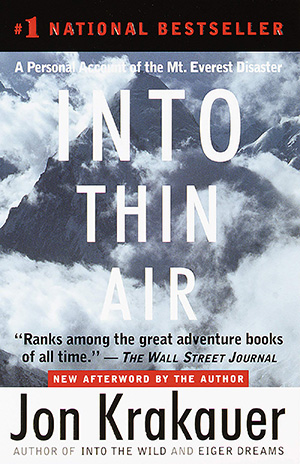 Another recommendation by Jon Krakauer, this book narrates the story of the Mount Everest disaster of 1996. The narrator, John, with Rob Hall, another celebrated climber, goes on a challenging Everest expedition.
On the summit day, a severe storm struck, trapping those who disregarded the 2:00 pm turnaround deadline. Eight people passed away the following day, including Rob Hall. Jon does an in-depth investigation to back up the first-person account of what happened and speaks with survivors years later.
7. Braving It: A Father, a Daughter, and an Unforgettable Journey into the Alaskan Wild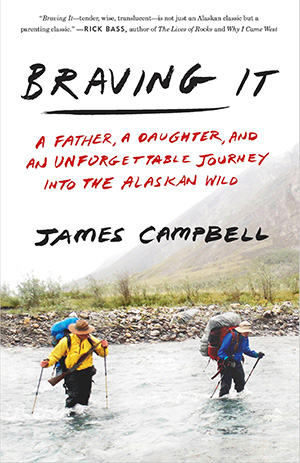 This book is written by James Campbell and is the story of him and his daughter taking trips thrice against the backdrop of Alaska.
Although the book will make you yearn to visit the interior of Alaska, the selling point of this book is the bond and the relationship between fathers and daughters. It acknowledges that not all emotions need to be spoken to be shared and the worry on both sides.
It will surely leave you to seriously consider such an expedition with your parents or children respectively.
8. A Woman in the Polar Night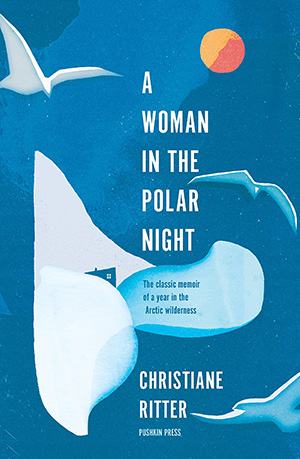 For all the vivacious women readers, we have something for your deeper interest as well, a story of an Austrian painter who is also the author of this book – Christiane Ritter. It is a memoir written in 1934 which narrates the story of the author and her husband spending almost a year on a remote island called Spitsbergen in the arctic.
Christiane's dislike of the arctic is evident in the first part of the book. It's chilly, dry, and empty. But gradually, she begins to fall for its allure.
This book is recommended to anyone looking for an adventurous and inspiring take on women's writing, too, as it is extremely detailed and gripping.
Do check out our Nonfiction section for more reads and recommendations
Conclusion
Adventure books certainly take you to imaginary lands that you can never imagine could exist. In no ranking order, these are some of the best inspirational outdoor adventure books that will keep you hooked to read them till the end.