End of an era – Rakesh Jhunjhunwala, the big bull of the Indian stock market. Join us as we take a minute to pause and discover why is he unabashedly the big bull of the Indian Stock market.
You know a balance sheet is like a bikini, it shows more but it hides what is vital. I learnt to read a balance sheet and then I got fascinated by stocks.

Rakesh Jhunjhunwala
What sass and style! I mean aside from the fact that this is supposed to be an ode, an obituary of sorts, I completely feel like Harry Potter when he seemed to only be remembering Dumbledore's wittiest and quirkiest pieces of advice right on the occasion of his funeral. There are some heroes whose legacy lives on in a different manner for long after they have gone. And Big Bull Rakesh Jhunjhunwala's case is just like that.
Well, to be honest with the passing of Rakesh Jhunjhunwala, India has truly lost not only one of its biggest champions but also one of the most important philanthropists and strategic investors of the country. This man who has been dubbed India's Warren Buffett is way beyond the Indian stock market Mogul. Today, we at Booxoul, wish to give an ode to the Big Bull of the Indian stock market.
WHO WAS RAKESH JHUNJHUNWALA?
Born on July 5, 1960, and growing up in a Rajasthani family in Mumbai, he entered the stock market in 1985 with just Rs 5000/- in his pockets. Today, with his strategies and presence of mind and decision making he has amassed a fortune which was worth 5.8 billion USD at the end of the FY 23 June quarter.
His father was an Income tax officer. After graduating from Sydenham College in 1985 he enrolled at the Institute of Chartered Accountants of India. He ran a privately owned stock trading firm called RARE Enterprises and had major investments in companies like Titan, Aurobindo Pharma, CRISIL, NCC, Aptech Ltd, ION Exchange, Fortis Healthcare, Jubilant Life Sciences, Rallis India and several others.
Being the 36th wealthiest in India, his philanthropic portfolio included nutrition as well as education. In fact by the end of 2020, the year of the pandemic he had planned and announced that he would be giving away 25 % of his wealth to charity. He was a major contributor to health causes as well as to that establishment which was responsible for child welfare. Leaving behind his indelible footprints, here was a true leader for inspiring wealth creation amongst millions. Alongwith building an eye hospital in Navi Mumbai which was touted to perform more than 15000 surgeries free of cost to the needy, he had also backed up operations of Akasa, a low-cost airline which recently resumed operations. This was Rakesh Jhunjhunwala, India's own Warren Buffett as well as a pinnacle investor.
WHY IS RAKESH JHUNJHUNWALA CALLED THE BIG BULL?
Trading and investment are like having a wife and a mistress. You can't manage both well. So, keep them apart. One should not know about the other.
Sass as its savage best, yet again. Well, the man surely knew his way around in the markets Valuing and analyzing stocks on 5 parameters namely patience, people, governance, frugality as well as technology, he was of the opinion that 98 per cent of the money in the stock market is made by being a bull. Using accurate information, research as well as technical analysis he always struck gold. Even Radhakrishna Damani, who Jhunjhunwala calls his mentor said that "The Big Bull is an original thinker. One who does not get carried away by others' thought processes. He is a sharp guy. He really believes in Indian equities and Indian prosperity." Truly, words from the wise!
Indeed, having the vision to think out of the box, thinking beyond what people wanted to what they actually needed, and investing in a manner which was exponentially beneficial, here was a leader way beyond his years.
HOW DID RAKESH JHUNJHUNWALA MAKE HIS BILLIONS?
The Eternal India optimist aka RJ somehow had an affinity for Tata Group stocks. In fact, Tata's Titan company made him his most wealth. Even at the time of his death, this was his biggest holding amounting to Rs 11000 crores of his disclosed portfolio value.
Famous for taking risks, he never shied away from private market investments. He was also a terrific bargain picker and had also made a mound short selling in 1992 when the Harshad Mehta scam had hit the markets. Also, an ace investor in companies like Aptech, Star Health, Rallis India, Escorts, Canara bank, Indian Hotels Company, Agro tech foods, and Nazara Technologies he had also forayed into aviation shortly before his demise. Joining hands with ex-jet Airways CEO Vinay Dube and former Indigo Head Aditya Ghosh, he launched and backed India's latest budget airline Akasa Air which resumed its operations just a few days before he passed away.
Although having a reputation for being a risk taker his risks would inadvertently pay off spectacularly, depicting his Midas touch to the world.
A quick fact-check, if you guys, please: He was also the chairman of Hungama Digital media entertainment Pvt ltd and had produced movies like "English-Vinglish", "Ki and Ka" and many others. A true multi-dimensional, multi-tasker indeed!!
IN THE END
The ultimate king, the supremo of the investment world, it is not only the market's loss but also of the country at having lost one of its biggest philanthropists, visionaries as well as strategists. We pray for his soul to rest in peace and also sincerely hope and wish that the amazing vibe and spirit with which he always scattered hope and positivity and saw beautiful aspirations for the future of India are fulfilled. May there be many more like you RJ to lead India, aspire and inspire the country.
Want to leave you guys today with some of his brilliant quotes. Stay tuned right here at Booxoul for your daily from the world of entertainment, lifestyle, fashion, food, tech and gadgets, travel as well as all things bookish.
5 Quotes from the Maestro Midas, The Big Bull of the Indian Stock Market-Rakesh Jhunjhunwala
Growth comes from chaos, not order.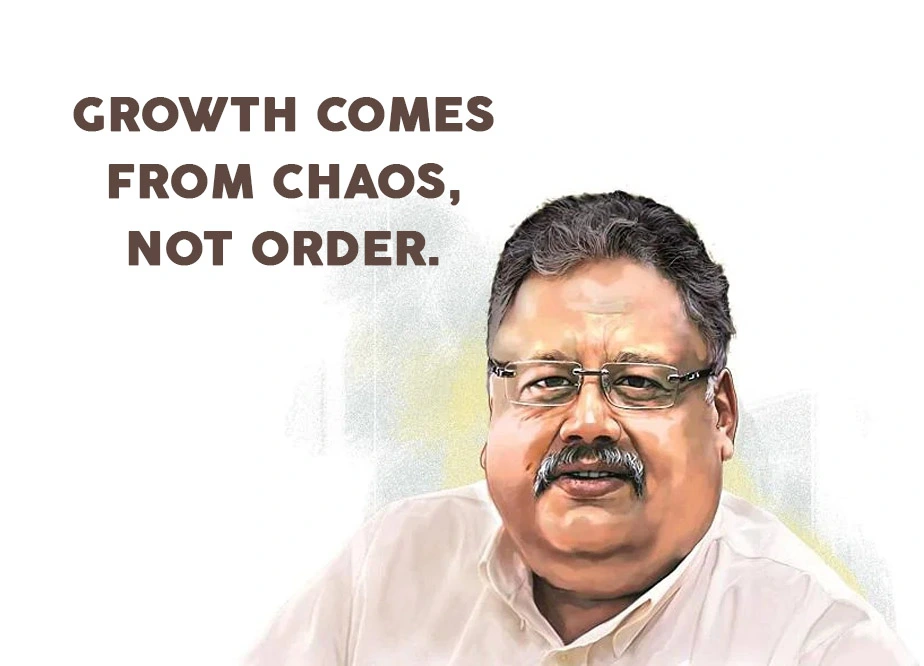 The biggest quest to learn anything is curiosity. If you are curious about something, you will go and dig.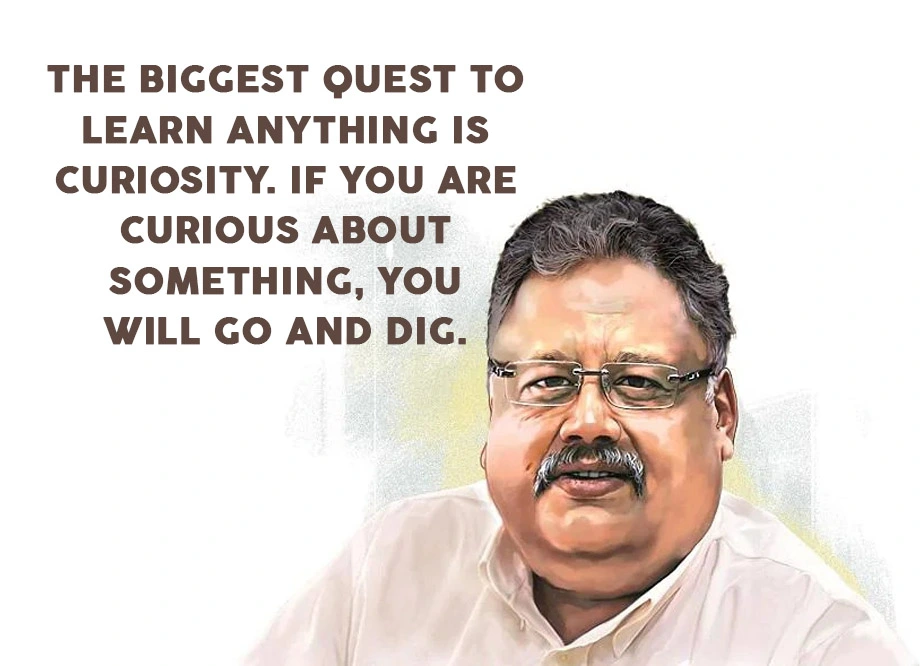 Markets are like women-always commanding, always mysterious, always volatile, always exciting and it is not a joke.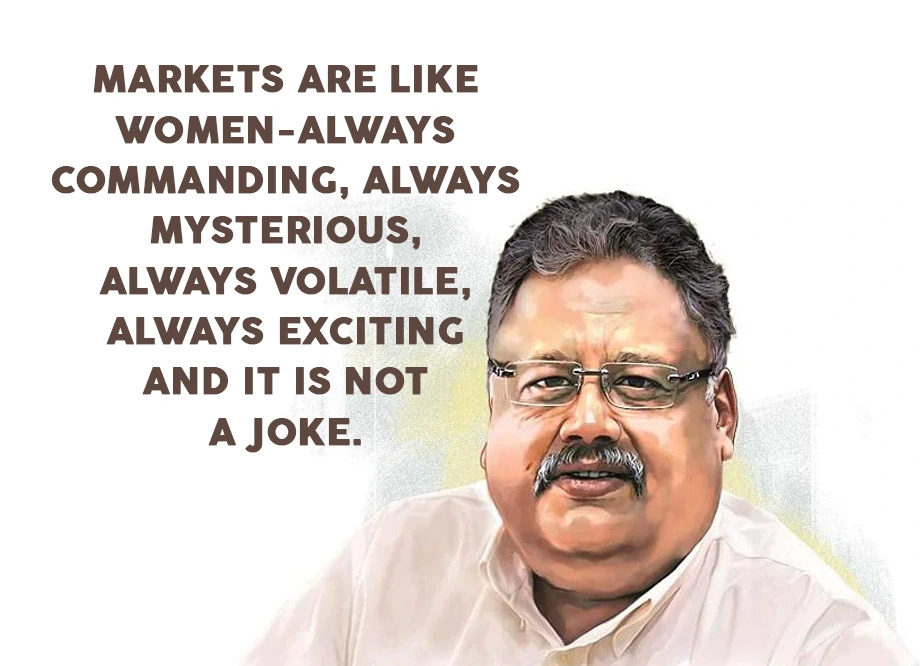 The world is not going to fall as long as there is confidence in governments and in banking institutions and the financial system.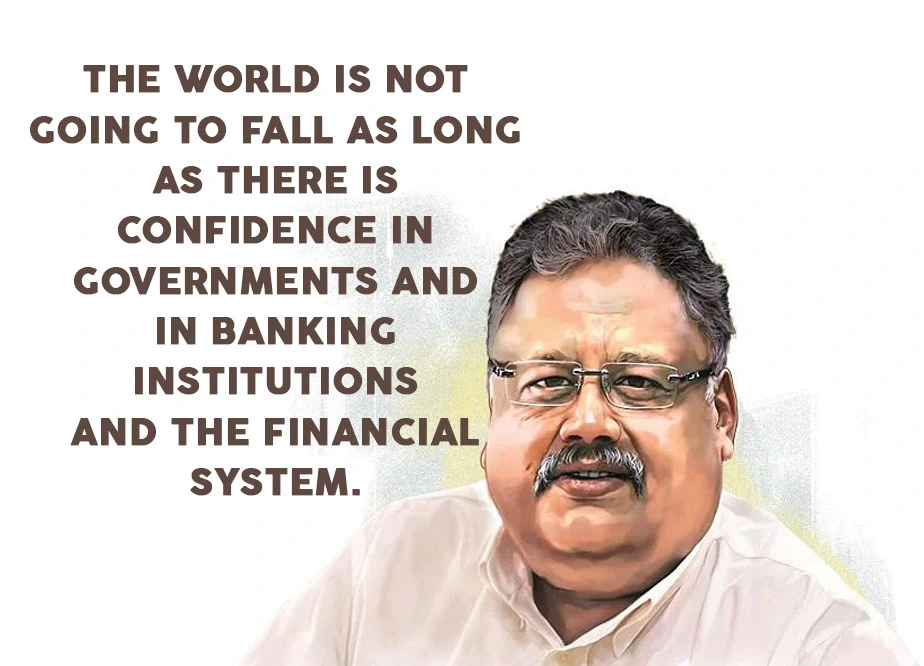 I am very opinionated and sometimes a very irritating character but I have learnt that the quest to learn is a journey, not a destination.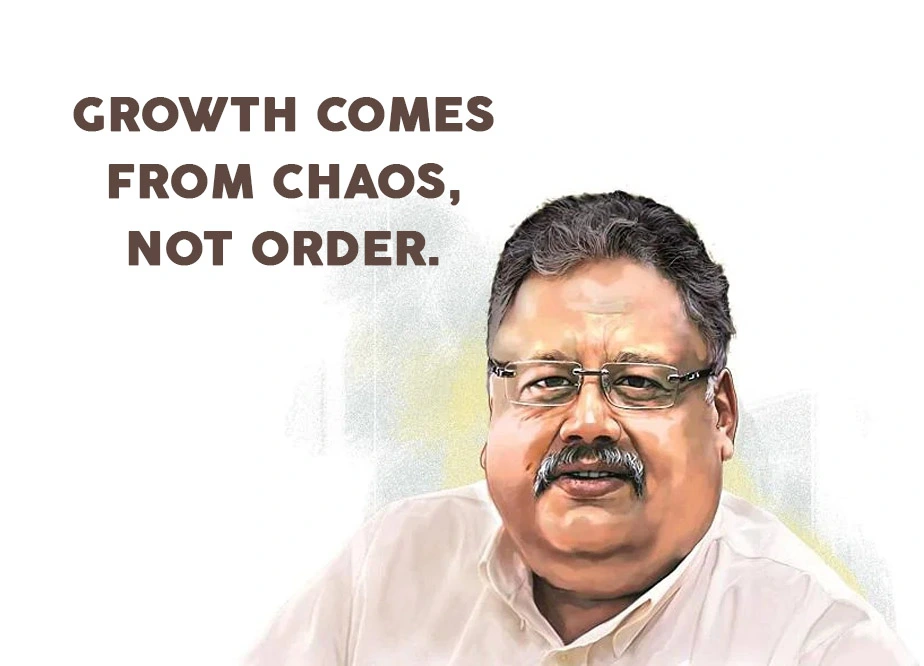 This blog post is part of the blog challenge 'Blogaberry Dazzle' hosted by Cindy D'Silva and Noor Anand Chawla.