A Silent Promise is a story of an 18-year-old college fresher Avantika Sareen's journey. Avantika is heartbroken from her first love and her initial struggle to keep up with her new life as a college student. And to top it all off, she is troubled by a nightmare that keeps haunting her over and over.
Avantika finds an unusual companion and a Soulmate in her college Professor Keith Joseph. Keith Sir's love makes her realize that there is much greater happiness and sadness in the world than her own. The unconventional love story between the protagonist Avantika and Professor and the purity of love & respect they share with each other proves the real beauty of the book.
"'It is about two individuals being fascinated by each other, two souls understanding each other, and two human beings admiring each other"
As always fate has cruel plans for Avantika. The most beautiful and happiest day of her life ends with an unexpected cruel, soul-shattering event that turns her world upside down. She is left to question compassion and humanity…
If you're in your late teens and early twenties, then you would easily relate to the book. 'A Silent Promise' describes emotions one experiences through college life. Despair, heartbreak, revival, love, and loss within a few hours' time. And for me, it turned out to be a path to Nostalgia lane.
What did I like about the book?
The book was fast-paced and had a feeling of watching TV series… And as I am a sucker for such books, I devoured the book in no time. (And eagerly waiting for the second part).
What I disliked about the book?
I loved the first half of the Book (Actually more than the first half). But the latter half could have done with more chapters for the characters to evolve as there was a lot of scope in Character development. A few chapters and sometimes the characters lacked depth and emotions.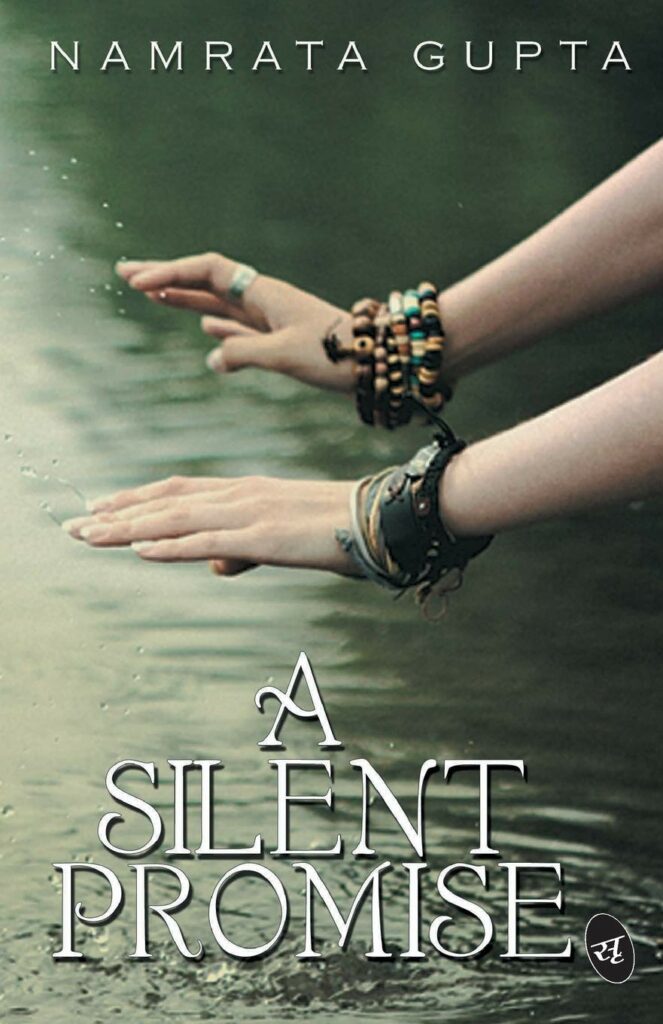 . . . . .
About Author Namrata Gupta
Namrata Gupta has a master's degree in management from LBSIM, Delhi. A literature graduate from Hans Raj College, she writes content for websites and blogs regularly and wants to make an immutable influence on the minds of the readers through her writing. She loves travelling and exploring new things.
---
Want us to help you pick your next read? Do let us know in the comments your favourite genre.
Disclaimer: This post contains affiliate links. If you click through and purchase one of these products, I receive a small commission at no extra cost to you. I only recommend products I have used and love. If you enjoy Booxoul, using these affiliate links is one way to support our blog.