VinzBerry-Intimately Yours: One-Stop Female Hygiene & Personal Care Products
Self-love is something we have long since come to recognize, although we seldom implement it. That is because doing anything that translates to taking good care of your physical as well as mental wellness is something we have started acknowledging more in recent times.
In tandem with this, intimate hygiene products, which used to be pushed in one corner earlier, are thankfully now being perused and pursued. So, here are some details from a brand called VinzBerry: Intimately Yours, which beliefs in empowering one by taking care of their physical and bodily needs.
Tell me, guys—what are your thoughts about acknowledging and celebrating your bodies, aka your physical appearance? No, no, please don't get frazzled. I mean, it is not a crime to take care of and celebrate your physical self. We have our own strengths and weaknesses, internally and externally, and celebrating ourselves for who we are, regardless of the so-called trifles or the non-accomplished criteria, is the "done" thing, bro.
I am trying to convey here that it is time we really need to address our physical needs by taking care of our bodily needs, acknowledging them by empowering ourselves by using those products that make a difference, whilst being cruelty-free and contributing to our wellness too.
There are myriad issues associated with intimate care and wellness, especially since no one wanted to openly talk about or address them earlier. Well, that cliché has become a thing of the past, today's Gen Z is actually pretty concerned with these needs and prioritizes them too. I thus, having been on the search for such products, happened to discover a brand that not only intends to wipe out all taboos related to this but also fosters self-love in every way possible. Their products have been curated in order to address this myriad, especially the one associated with female wellness and hygiene, VinzBerry: Intimately Yours, a brand whose products are designed to make one feel beautiful inside out.
VinzBerry's products, which have been created with a lot of careful consideration and concern for the Indian woman's body type, really appealed to me. Yes, self-love and care are something I acknowledge too, and I have always felt that nobody can understand the importance of this except us ourselves.
So, coming back to these products, which are paraben-and cruelty-free, the intent behind their creation is simple: making one's relationship with their body truly smooth and intimate.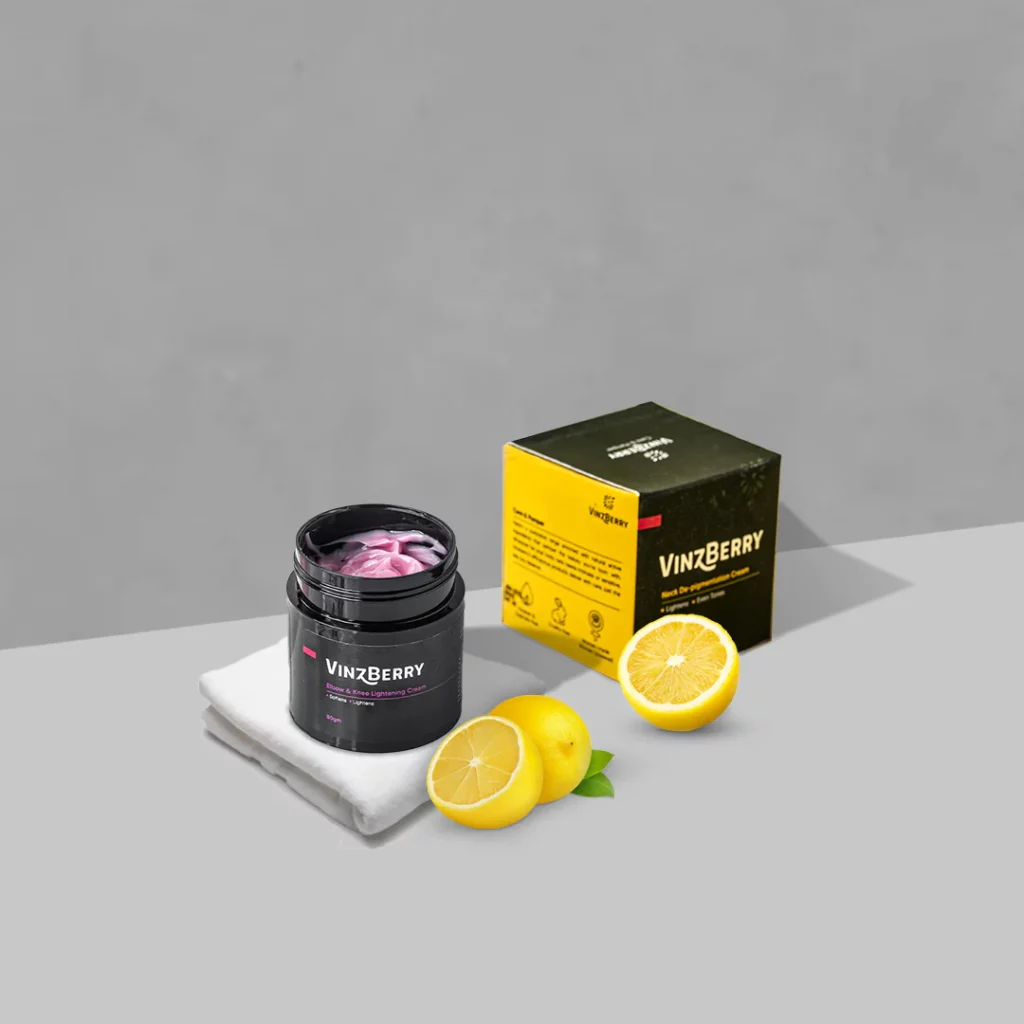 I picked up the VinzBerry De-pigmentation Combo, which included an elbow and knee lightening cream and a neck de-pigmentation cream. The elbow cream, having been fortified with Vitamin C and Peptide 68, was indeed wondrous on my skin, leaving my elbows as well as my knees softer and visibly lighter than before. And yes, to make matters even more precise, I have been using it for only a few days now, and the results are visibly noticeable. The neck de-pigmentation cream, too, having been enriched with ferulic acid and Kakadu plum, has managed to improve the skin on my neck, giving it an even tone as well as a bright sheen of sorts. It feels as if I have undergone a neck spa every time I see my skin in the mirror after its application. The best part? Well, like I mentioned before, in no time you will see the result, guys.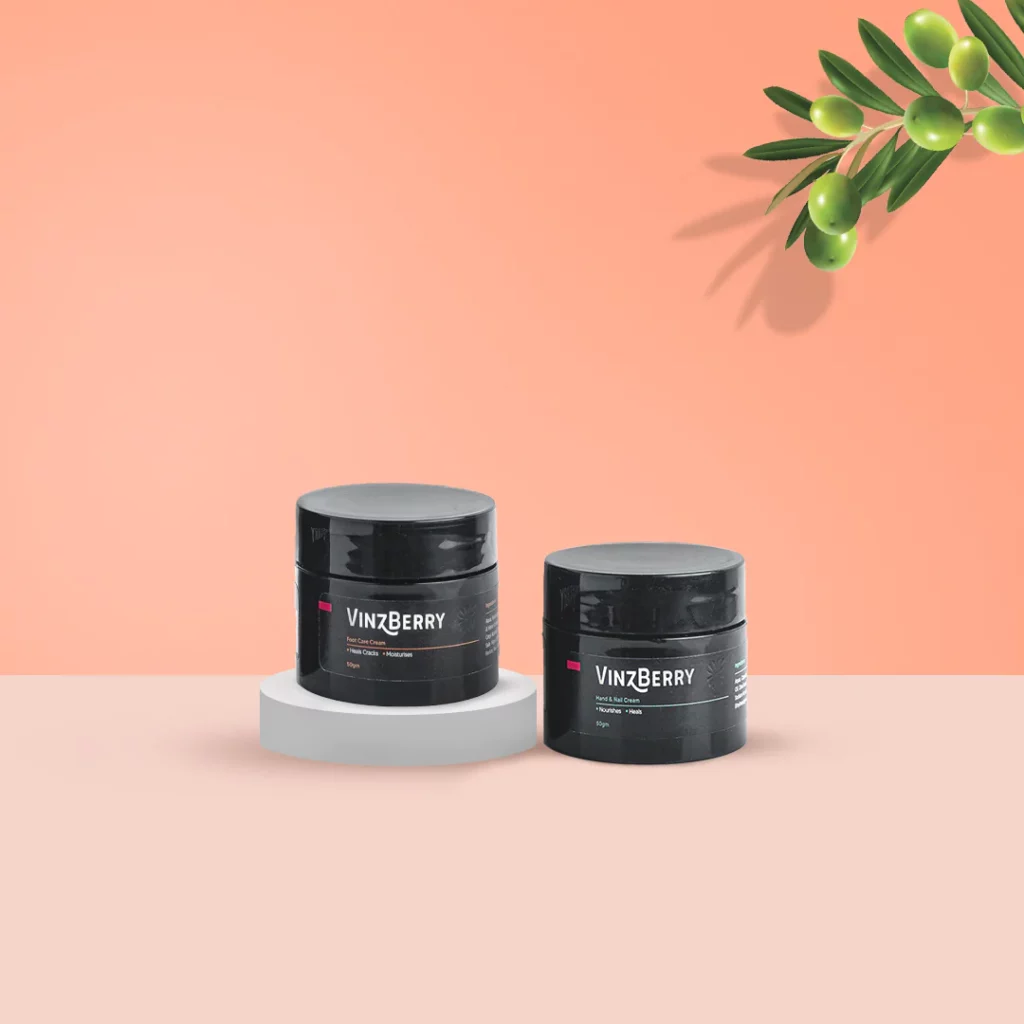 I had also called for a skin-moisturizing combo that included a hand and nail cream along with a foot care cream. Nail cream because I have somewhat weak, brittle nails, and I thought of investing a bit in my hands to look well groomed and taken care of. Yes, that is what true self-love is about, isn't it? Taking good care of yourself. Pure, unadulterated care. So, I must confess I have been using this one too for about a week now, and man, my nails look so much better. For one, that chippy and dry feeling is gone, and they look healthier than before.
Foot care cream is something I bought for my mom because, in the hullabaloo of taking good care of all of us, she happens to take no notice of her feet, and I thought this was a good way to ensure that the skin of her feet is well nourished too. I mean, "Who will guard the guards?" Someone needs to take charge of her and pamper her too, right? One more product on my to-be-called list is an underarm lightening serum, which I am too tempted to order and try.
So, these were some of the products I ordered from VinzBerry: Intimately yours. Let me know which one resonates with you guys.
Stay connected with us at Booxoul as we continue to bring you the latest and greatest in entertainment, lifestyle, food, fun, finance, fashion, education, tech, gadgets, and everything bookish. Our dedicated team is committed to providing you with insightful content, exciting updates, and engaging experiences.

So, keep your bookmark locked on Booxoul and be ready to immerse yourself in a world of captivating stories, informative articles, and valuable insights. We've got you covered across a wide range of interests, ensuring there's something for everyone.

Thank you for joining us on this journey, and we look forward to sharing many more incredible moments with you. Adios Amigos!