Okay, my interest in Japan began when I saw my first anime, Jujutsu Kaisen. And it became an obsession with Naruto. Don't get the impression that I base all of my travel plans on the anime, series, or movies I watch. Seriously!!! Who would do such a thing?! Japan is a cultural and technological powerhouse. It is a place where modernity and tradition coexist. Today, I'll take you on a tour of the 10 reasons why I want to visit Japan before I die.
Okay, I'm going to be completely honest with you. Travelling is something that I absolutely adore. Exploring a new place, understanding and soaking in the culture and traditions that make up that place is always one of my favourite things to do when I travel.
Every single one of us enjoys travelling. There is almost no one who does not enjoy visiting new places, discovering new aspects and basking in something new on a regular basis. Of course, some of us have been bitten by the travel bug. That is, he or she only needs to travel to new places every now and then to give his or her life meaning. For them, it may not be a way of life, but rather the ultimate fuel for living a much better, more content one.
If you ask me which country is on my bucket list and which I must visit before I die, Japan is the first name that comes to mind. Why? To be honest, there are a number of reasons.
Japan has always been at the top of my travel bucket list for a variety of reasons, including the multifaceted Japanese culture, cuisine, easy plus state-of-the-art transportation, amazing landscapes, brilliant castles as well as heritage sites, dreamy castles, advanced technological developments as well as architecture, and a slew of others.
So, today I thought of giving you all 10 reasons why I want to visit Japan before I die. Ok, you may be like what's wrong with her? Why is she using "before I die" kinda cheesy phrases? Well, the pandemic definitely taught me as well as all of us one important thing-Life is uncertain and unpredictable and yet we can do things to make the best use of our time to live it to the fullest. So yeah, I am going to definitely do so and am thus giving you guys too, 10 reasons to do so:
Amazing Natural Landscapes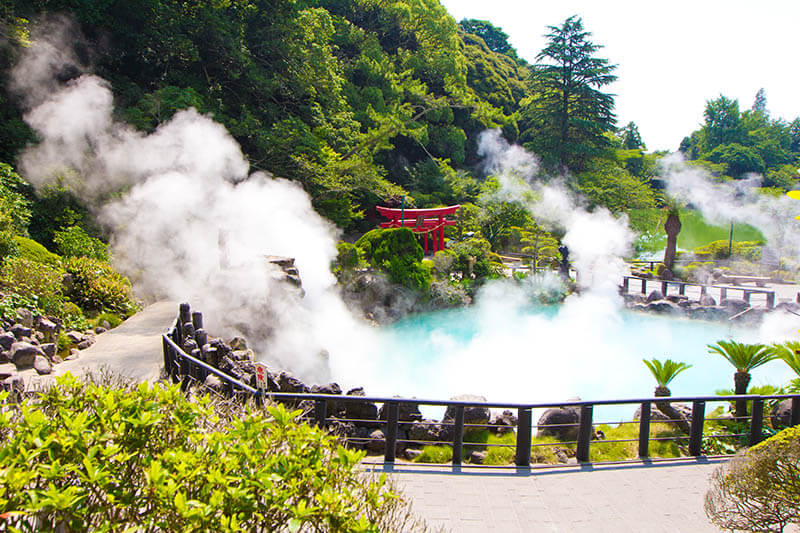 Be it the beautiful forested hills, mountains like Mount fuji or countless other landscapes Japan boasts of a total of 21 World Heritage sites of which 4 are natural landscapes and there are 8 more sites which happen to have pending UNESCO classification on them.
You know there are historic villages by the name of Shirakawago and Gokayama which have unique thatched roof dwellings. Amazing, isn't it to delve back into the roots of time perusing these?
If someone might have asked one would have said Mount Fuji comes to mind first when we speak of Japan but there are so many other beautiful places (take the Arashiyama bamboo forest or the Ritsurin landscape gardens situated on Shikoku island) that one is only spoilt for choice revelling in the natural beauty of this place.
Majestic Temples and Gardens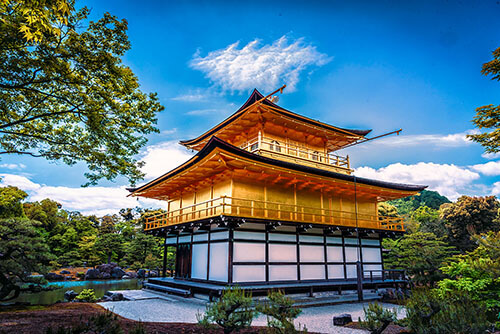 Ok, I must confess-temples for me have always been a weak spot. A shrine or a holy place always tends to fascinate me. Japan is home to some of the most stunning historic temples and shrines. Byodoin Buddhist temple in Uji which is a beautiful temple and also a UNESCO World Heritage site is more than 1000 years old. The Ise shrines on the Shima peninsula are also exquisite examples of traditional Japanese culture and architecture.
Also, the Toji temple situated in Kyoto has the tallest wooden pagoda in Japan and also a beautiful garden blooming with cherry trees. In fact, did you know that Japan is one of the best places in the world to witness the spring cherry blossom which also happens to be the time the Cherry Blossom festival is held here? When the season of cherries peaks here in the month of April, local people as well as tourists get together to engage in hanami aka picnics beneath these cherry trees. I have bookmarked the Hirosaki Castle park as well as Shinjuku Gyoen situated in Tokyo for this one.
From small to majestic, there are more than 1000 temples here. Same with the beautiful gardens and parks. Oh and wait not to forget the Zen gardens!
Wintertime Activities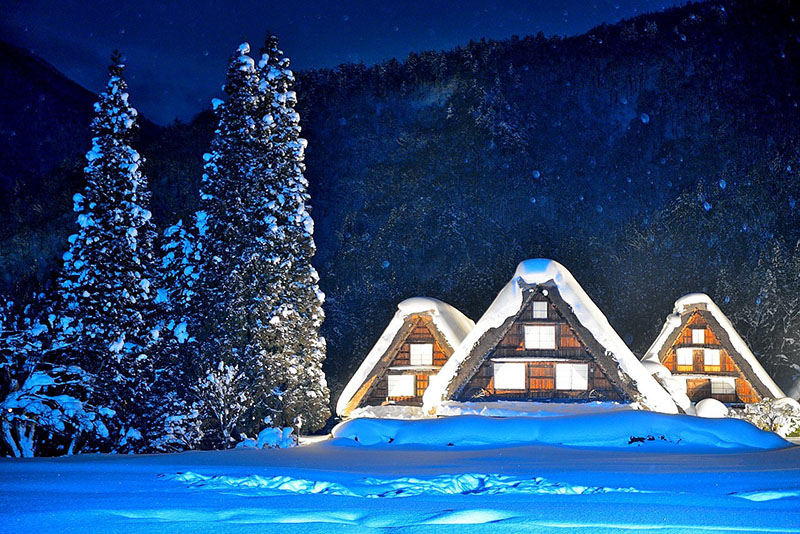 Winter is a season surely not to be missed in Japan, especially by winter sports enthusiasts. Be it skiing or snowboarding, Japanese powder snow is surely one of the best in the world for these. Some of the best ski resorts such as Furano, Rusutsu and Niseko are located on the island of Hokkaido as also in the Japanese Alps on Honshu.
Onsen (Hot Springs)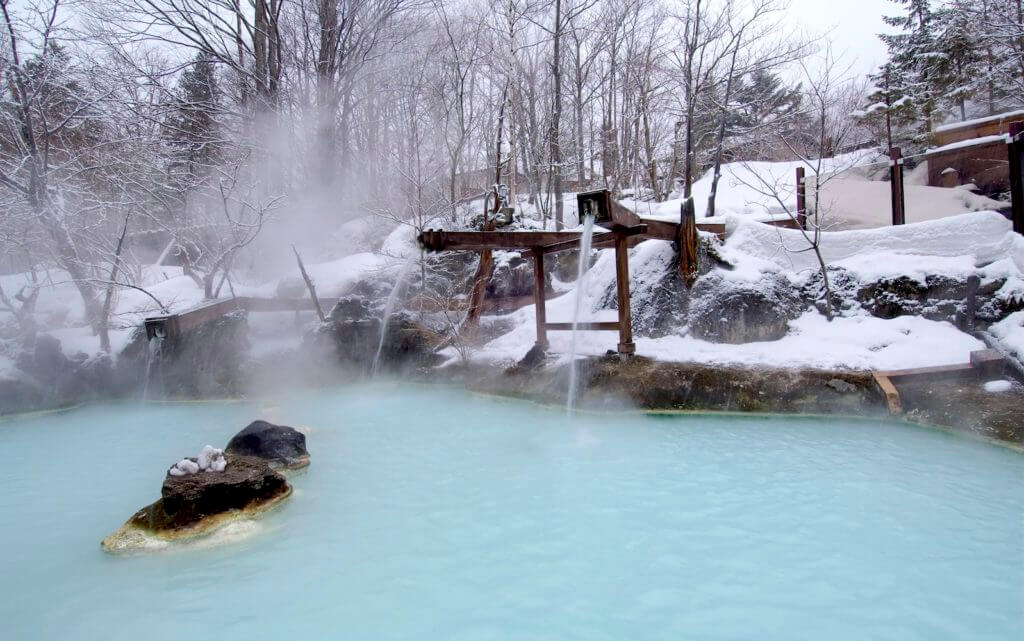 Want to indulge in a natural Jacuzzi? Go no further because Japan has thousands of them hot spring baths where mineral-rich spring water heated with the help of geothermal forces is present to cure and rejuvenate you with its powers. And they are perfect for relaxing after a long day of sightseeing and hiking. And nothing can beat the view from an onsen! Uff, count me in guys!!
Delectable Japanese Cuisine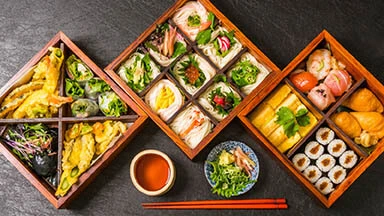 Ok, no explanations here huh? I mean c'mon guys be it global favs like sushi or ramen or local staples gaining worldwide popularity like Sukiyaki (beef hot pot) or Yakiniku ( A Japanese barbeque, I cannot even begin counting the number of endless food and drink festivals this place hosts throughout the year, thanks to its mouth-watering cuisine. In addition, it is the country with the most three-star Michelin restaurants in the world. Moreover, traditional Japanese dishes have been recognised by UNESCO. Interesting, na?!
Advanced, state-of-the-art technology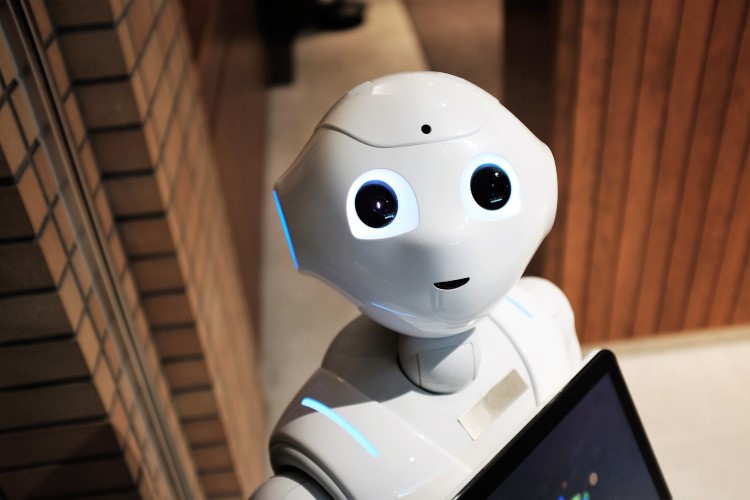 Be it the bullet train aka the Shinkansen, the high-tech public toilets (called wash lets) including state-of-the-art amenities and facilities, robots of all kinds (there is actually a hotel fully staffed by robots I hear) to even futuristic pod hotels this place will make one feel technologically obsolete when it comes to its individual advancements. Don't believe me? Go pay a visit to the permanent robotics exhibitions at Miraikan-The National Institute of merging science and innovation in Odaiba district, Tokyo.
Anime and Manga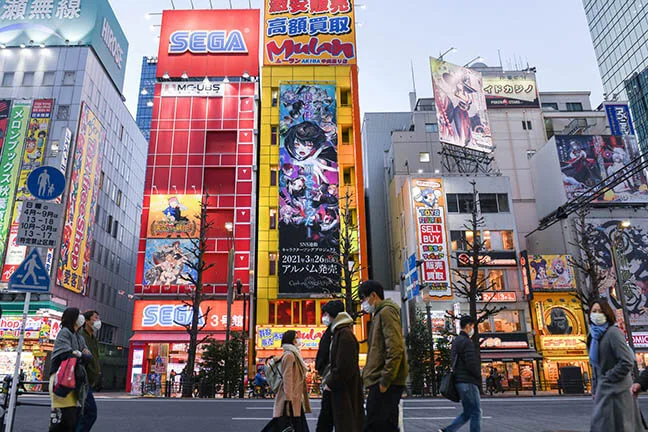 Ok, this is a pretty known fact that Japan is the home to both mangas as well as Anime. If you are a manga lover like me, do visit the J-World Tokyo, an indoor amusement park based around popular manga characters. Also try the "One piece"T ower or the Pokemon Mega centre situated in Tokyo, a store which offers a huge range of Pokemon merchandise exclusively available in Japan.
Oh and don't miss the Ghibli museum which is dedicated to the works of the famous Japanese animator Hayao Miyazaki.
Karaoke and Fashion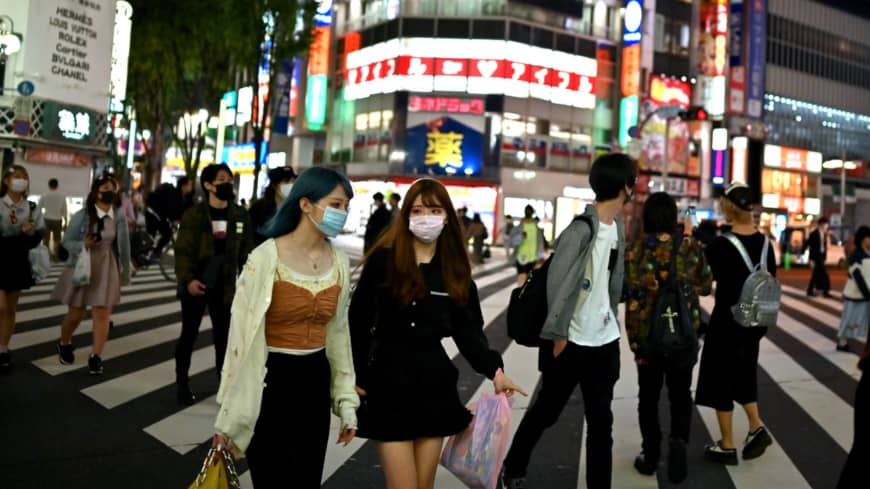 if you thought fashion was one facet ignored here, think again. Go visit Harajuku located in Tokyo which is one of their most stylish areas. In case you want to indulge in more traditional Japanese fashion you might want to pay a visit to Kyoto and slip on one of the beautiful kimonos or yukatas which are famous here.
Did you know that Japan is the birthplace of Karaoke? There are more than 1 Lakh karaoke boxes and bars across the country which are hugely popular and dissipate the karaoke culture which is a rage throughout the world. No better place to experience the full extent of this phenomenon than the birthplace itself.
Cleanliness and the Nature of people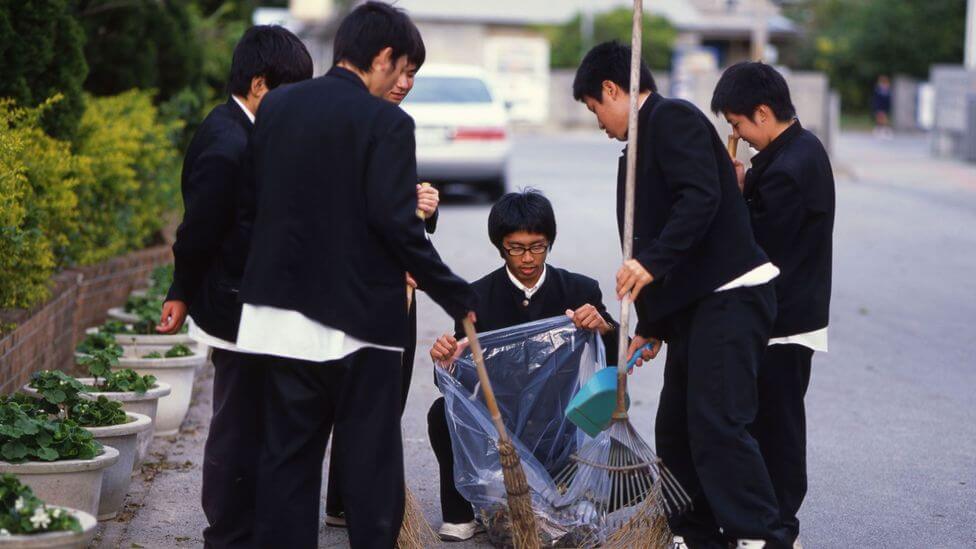 Ok, when it comes to cleanliness, Japan is one of the best ideals in the world. Spotlessly sparkling and squeakily clean that's how they tend to keep and conduct themselves.
Did you know that the Japanese people have a worldwide reputation for being uncommonly polite, welcoming and friendly? Their etiquette as well as local customs will instantly warm up to you. Definitely want to soak up and be a part of these wonderful etiquettes at least once in my life.
A Magical Christmas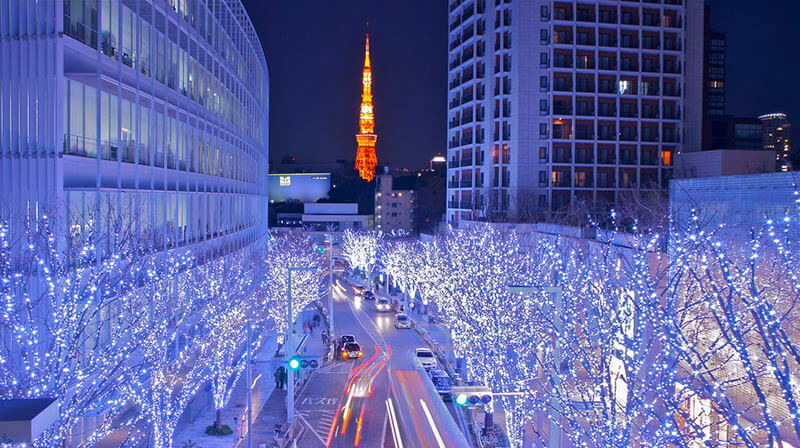 Christmas for me personally has always been a time of the year I look up to with stars in my eyes literally. What better place in the world to spend it than Japan which has some of the most extravagant illuminations that adorn the streets during this time?
For me, Christmas always symbolizes not only the birth of Jesus but also the celebrations of love, care and communion of the best of all worlds
The Sapporo snow festival in Hokkaido showcases incredible ice sculptures many of which are based on well-known pop culture characters and are literally food for the soul as well as eye candy you cannot afford to miss.
So, hope you guys liked reading these 10 reasons why I want to visit Japan before I die. Ok, at the point of being less melodramatic let's put this as reasons why I strongly recommend visiting Japan without fail, yeah! Stay tuned with us right here at Booxoul for the best in the field of travel, food, finance, fashion, tech and gadgets as well as all things bookish. Only here, at Booxoul, India's best book review, travel and lifestyle website.
Go wander away!