So, indulging in the perfect marketing strategy of influencer and content marketing, Zudio is a fast and affordable fashion brand, which represents the face of changing fashion for millennials and Gen Z. Decoding the ergonomics of Zudio and the story behind its unique marketing strategy and brand building.
Ok, let me be honest. Even if you are somebody who has limited knowledge of fashion and doesn't have too much access to social media, flexible shopping online platforms, or offline references, you might still have heard of an affordable brand by the name of Zudio, quietly making its way in the market for fast and affordable fashion. I am talking about Tata Group's brainchild, which, now in its 7th year, has slowly but steadily captured a noticeable niche of the fast fashion market, bringing affordable fashion to reality for the Indian masses.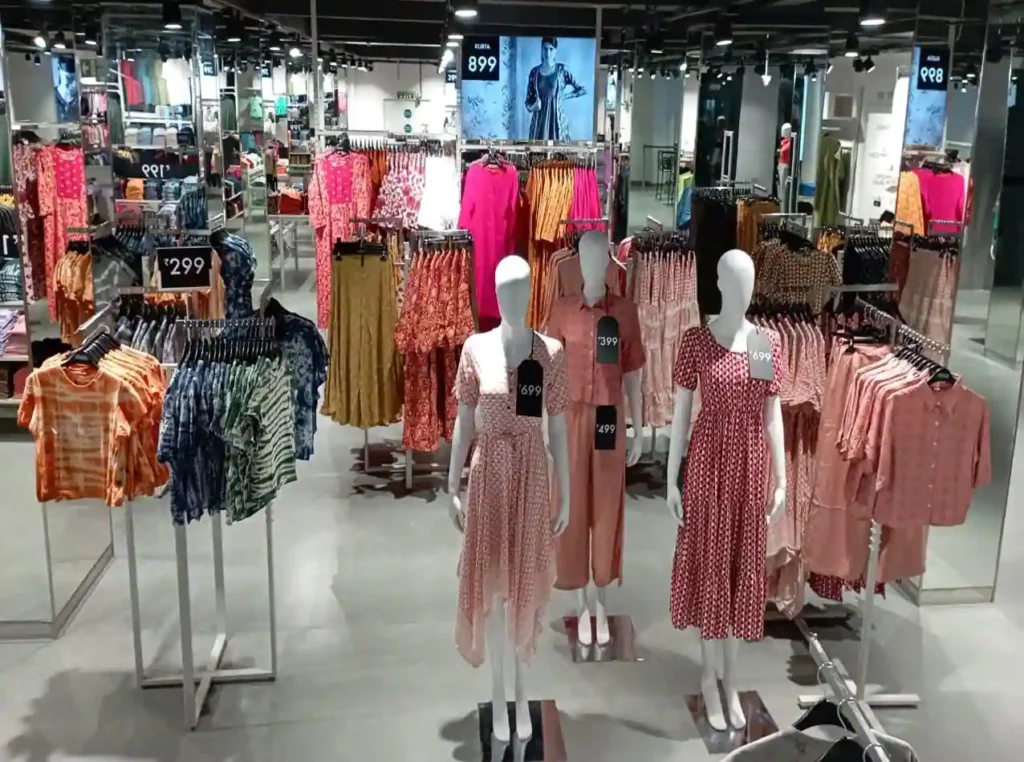 THE BEGINNING
Trent, the retail fashion leg of the Tata Group and owner of brands such as Landmark book stores and Westside, launched its first affordable fashion brand in 2016 in Bengaluru. After moving to Hyderabad in 2018, the brand has been on the move, expanding consistently, and not looking back ever since.
PRICING
So, what makes Zudio so approachable and exciting? The pricing, dude! I mean, come on, which brand prices items starting as low as INR 29/- and INR 49? The majority of items sold here, including makeup, apparel, and footwear, are in the price bracket of under 999/- (there are a few priced slightly above this too). Yes, price is an extremely important factor determining the purchase, especially in a country like India where consumers are choosy for quality as well as picky owing to the pricing.
QUALITY
Yes, I must confess that the quality is nice. One may argue that the available designs are basic to regular, but hey, isn't that exactly what we usually want to be wearing? Regular Tees, jeans, and simple but pretty dresses of decently sought fabrics, and that too at a price that is rarely seen in similar items, is what makes the USP for Zudio and makes the brand work better, especially despite being a so-called newbie entrant. Ok, I am going, to be honest; don't compare this one with products from Westside, Pantaloons, or even Reliance Trends. You may find this one simpler in terms of design and perhaps a bit more conservative. but not in terms of quality.
THE PERFECT MARKETING STRATEGY
So, how did the brand, which was a silent entry, make it so big in the upper echelons? Heavy ads? Nah, they invested instead in the type of marketing that works the best nowadays, according to me at least. Yes, you are right-influencer marketing! Hiring influencers, especially those youth figures whom the people trust implicitly, was a smart move, I'd say. That is because instead of the highly revered film stars and Greek God icons, I am more likely to buy what my favourite influencer on Instagram chooses to market, as I connect more owing to the affordability factor coming across well and also because I feel it more resonating when it comes from them rather than the upper elites. Yes, that is what works the best nowadays by way of the perfect marketing strategy, and I must say Tata has been spot on when it comes to this one.
One more point I wish to point out here is that even hyperlocal influencers were hired, engaged, and seen talking about Zudio and highlighting its pros in their local regional languages. Another smart move at connecting, I feel.
Oh, and they also did not forget to hire the micro as well as nano influencers of fashion when it came to amplifying their digital footprint, making waves across social media silently yet surreptitiously. Hook, line, and sinker, huh?
The result is that the store count has risen to 250 since March 2020 alone, three times where it was. Awesome, I would call it!
IN CONCLUSION
Many a time, a brand quietly, through smaller back notes yet stronger brand value and motto, makes it to a better place than even what it may have projected at the start, and Zudio is one of those brands that have come to stay, silently making its spot between the well established Max Fashion as well as Reliance Trends, having managed to carve out its niche of affordable fashion that is not only approachable but also one to watch out for, shortly. Do check it out, you guys.
So, I hope you guys liked my thoughts on Zudio: The Face of Changing Fashion for Millennials and Gen Z
Stay tuned with us right here at Booxoul for the best in the fields of entertainment, fashion, lifestyle, food, fun, finance, fashion, tech, and gadgets, as well as all things bookish.
Adios Amigos!
Related:
Keywords: Zudio online shopping, Zudio Store, Changing Fashion, Zudio Online Store, Zudio Fashion, Online shopping, Zudio online shopping