With the majority of the world finally has opened up in 2022, surely 2023 is going to be the year officially of leisure travel as well as what I refer to as the "getting back to life" kind of travel. In either case, surely it will be the same case purpose-to get back to life and enjoy to the fullest. So, that is why we thought to come up with a list of the 23 Best places to travel in 2023
So, I want to ask you guys something here first. What is your go-to dream travel destination? I mean if you ask me travelling on the Eurail and visiting Europe has always been my favourite ever since I can remember. Apart from a gondola ride in Venice, a desert safari in Dubai along with some amazing shopping, not to forget Japan or even Greece or Turkey.
Whatever the destination it is surely important to identify one crucial aspect before you choose the place you want to visit. That being the cause of your travel. I mean do you want to visit places for gaining some big city thrill, for food and drink, for nature and its indulgences, for cultural riches, for beachy kinda vibes or simply for a futuristic jaunt?
So, let's dive straight into the 23 Best places to travel in 2023: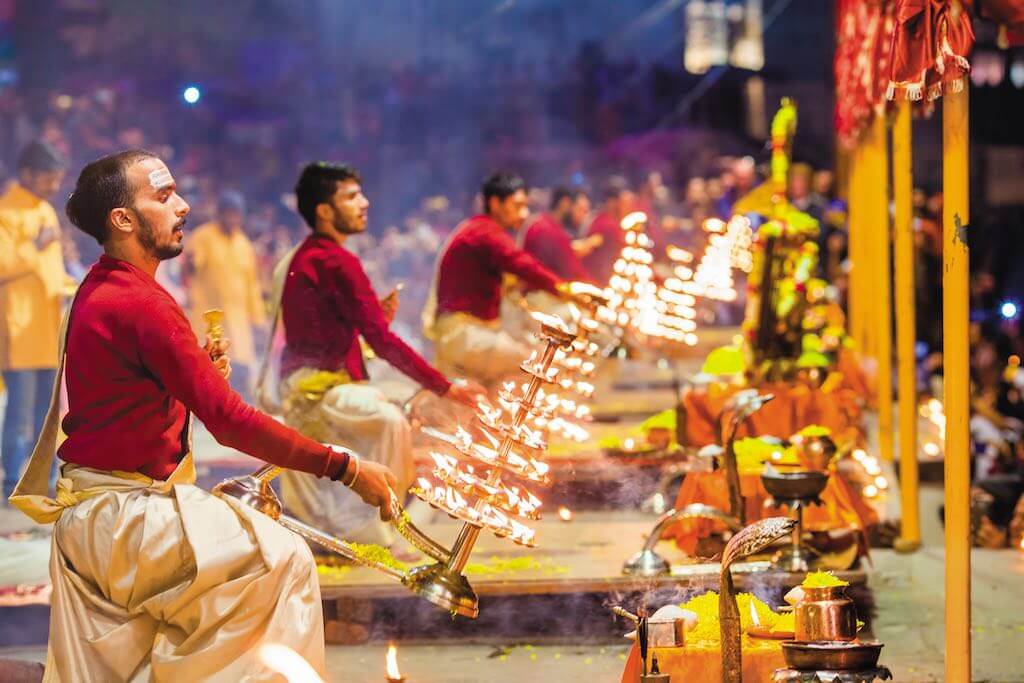 California Coast (Central), USA
Ok, starting off with redwood forests, beach towns as well as vineyards this is one place which has so much to give by way of the wine-exploring country stays as well as restaurants that offer the same. And you know what is best? It's all Insta savvy ya!
Egypt
With the Grand Egyptian Museum in Giza finally throwing open its doors in 2023, there is also the fact that with newer infrastructure taking form, alongwith a change in the capital, there is also the eco-resort The Chedi El Gouna resort all set to open in December 2022, giving one multiple reason to visit here apart from the beauty of the Nile river.
Portugal, Melides
A must-visit Portuguese beach spot in 2023, Melides here boasts of white sand beaches as well as rice fields as well as pine forests. Not to forget the pottery museum which truly gives an ode to Portugal's rich ceramic history.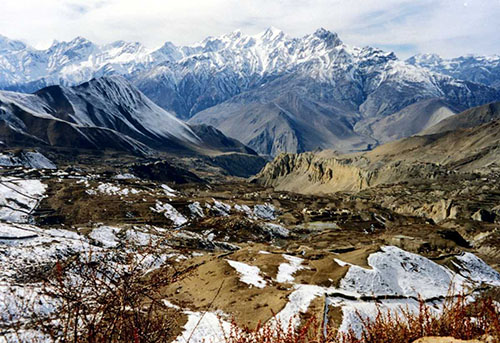 Mustang in Nepal
A luxurious mountain treat anyone? Well, for years now Nepal has surely been the go-to choice for backpackers as well as trekkers. Amazing adventures, spiritually surreal experiences and not to forget those tall peaks, uff! Must add here that the Shinta Mani Mustang, A Bensley which is surely one of the most anticipated hotel openings being looked forward to in the remote forbidden region of mustang is an added delight.
Queensland, Australia
Well, I personally have a soft spot as I have been here and I cannot even begin to explain the beauty this place holds for me. What with rain forests, absolutely indigenous experiences, amazing nature, Gold coast and a host of activities such as night walking trails, spearfishing under the moon, and crabbing it comes as no surprise that this is going to be a global fav if you want to get back to nature.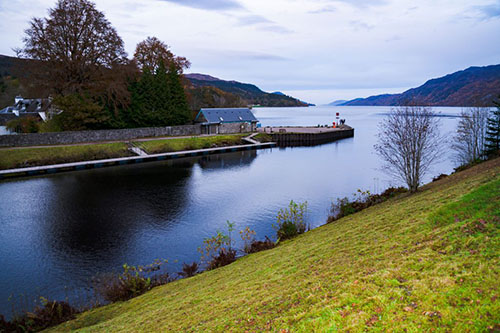 Scotland
What makes Scotland an amazing place to visit is whiskey distilleries, bagpipes, great lively music culture as well as beautiful lochs across the country. An amazing architecture, yummy food, stunning landscapes and humongous golf courses, Scotland remains one of the most favourite travel destinations, loved by travellers from around the world.
A fun fact, the polizei of Scotland is touted to be one of the best in the world- Scotland yard ye' all!!!
Srinagar, India
Oh yes, our own heaven how can Srinagar not be on the list with its alluring charm especially since it is all poised to get a boost to its viability and accessibility as a slew of highways and connecting roadways are set to be opening up here in 2023. Sonmarg and Pahalgam, yeah these beauties are all set to be put on the map guys!
Taiwan
One word comes to my mind when I think Taiwan-other worldly! With Taipei Performing arts centre open along with amazing swanky state-of-the-art hotels as well as Michelin-star restaurants this is a place I recommend that should be on everyone's bucket list for sure. A place way ahead of its time, Taiwan is my dream destination peeps!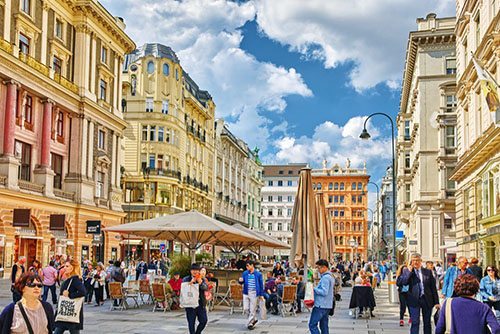 Vienna, Austria
Dazzling back in action post-Covid, the Viennese ball season is a promise of amazing live orchestra nights alongwith a host of other activities. What's more, are the chic new hotels which have come up in 2022 such as The Rosewood Vienna and The Hoxton.
Zamora, Spain
Zamora, the city with the most Romanesque architecture in Europe is also the UNESCO World Heritage site for 2023. Also, the fact that it is close to Madrid, its collection of lakes is also home to thousands of migratory birds every season.
Marrakech, Morocco
New riads adorn the city along with desert stays as well as design exhibits, what attracts me to this one is the presence of boho tents, star and moon gazing, pools and so much more.
Venice, Italy
Ok, I am not partial to you guys but this perennially popular city which made headlines in 2022 for its day trip entrance fee which comes into effect coming January 2023 can nevertheless be barely explored within a day. I mean the architecture and the nostalgic luxury is iconic and you must indulge in some.
Alexandria, Virginia
With postcard-perfect streets made of cobblestone and amazing wineries in Northern Virginia, Alexandria is also a place which is surely full of history, culture and adventure. Get closer to waterfronts through different activities such as kayaking, stand-up paddleboard, sail boating and so much more.
Seoul, South Korea
Have heard a lot about this one and am glad to be able to add this one to my list since this one is on mine for quite a while. Artsy and amazing, there is the Konig gallery as well as a slew of luxury new hotels opening such as Josun palace, Seoul Gangnam as well as Fairmont Ambassador.
Hvar, Croatia
The Dalmatian coast of Hvar which is surely the sunniest in Croatia also has plenty of bikeable terrains as well as kayaking on secluded beaches. Think incredible star gazing in the night as well as a family spot which boasts of an off-grid solar power system to honour UNESCO's Sustainable Travel pledge too.
Andorra
This tiny European city which is smaller than even Chicago could soon turn into one of the world's biggest ski destinations. Situated between France and Spain this one has a collective 7600 acres of downhill terrain alongwith a host of options to choose from the 3 spots that host and harbour all affordable mountainous activities.
Lower Zambezi National Park, Zambia
ok, I am going, to be honest, this one is on my list for pure nature and wildlife. A destination I would say so many people miss, this one has a safari on a river which adds dynamism to the event. Also, opposite Mana Pools National park, Zimbabwe which is a UNESCO world heritage site, this one has huge herds of elephants and buffalo.
Uttar Pradesh, India
Wondering why a city like UP from India has made it after all this time? Well, India's 4th largest state is also home to classic tourist attractions like the Taj Mahal in Agra, the Ganges rivers ghats in Varanasi as well as the Vana, a wellness retreat in the Himalayan foothills of Dehradun.
Cayman Islands
Be it a heart-pumping adventure or poolside relaxation, this is the place to be. Hiking reserves like the 100-year-old Mastic trail or the Bluff, a growing art and culture scene, thanks to the National Gallery of the Cayman Islands as well as hotels such as Palm Heights the place to be in 2023.
Guadeloupe
Amazing mystic mountains, beach towns as well as quaint and charming resorts make this the perfect place for adventurous travellers who are looking for something Caribbean but different. Situated in France, you can choose from an array of options such as Club Med La Caravelle or the Le Jardin Malanga Hotel or the La Toubana Hotel n Spa.
Hawaii
Pulling up the strings on the tourism lost due to the pandemic, this one is surely a place where the balance has been struck to re-innovate and reimagine some popular resorts. Be it the beaches or history as well as cultural and historic sites this place is the true destination.
Auckland, New Zealand
Be it the famous lantern festival 2023, the FIFA Women's World Cup or the countless escapades and getaways this place offers in the form of different cultural festivals, Auckland is one place surely set to shine even brighter in the coming year.
Galilee, Israel
To wrap it up, the ultimate haven of solace for food and wine aficionados, this place which is also homes to lush green valleys and hills is also filled with fruit farms as well as family-run wineries alongwith some cool Mountain resorts, farmhouses and a host of other stuff.
ALSO:
So, these were my 23 Best places to travel in 2023. Hope you get a chance and travel to some of these exciting ones since we have but one life and it is crucial we explore and live and enjoy to the fullest. Stay tuned with us right here at Booxoul for the best in the field of entertainment, lifestyle, travel, fun, finance, fashion, tech and gadgets as well as all things bookish.
Adios Amigos!