It has been proved once again that nothing teaches us better than our own experience, and this time ladies and gentlemen, the credit of proving this goes to the book The Quest for Inner Sunshine by Ragunath Vagle.
Set around Karan- the son of a millionaire Rahul Singhania, and the grandson of Yash Singhania who set up this huge auto industry after going through numerous struggles, this book portrays Karan's spiritual journey.
Determined to take a test- one took by his father himself when he was his age- in which he's to spend a period of one month among common people, working a different job each week, Karan sets off on this challenging path. Living among commons, facing dilemmas he never knew existed, Karan's journey teaches him things he could never have learned otherwise. Because again, nothing teaches you better than your own experience. On this trek, Karan explores hardships, compassion, humility, kindness and all of those things his father wanted him to learn before getting started with the business.
This book is a true guide for all those people who have an urge to discover themselves. Who wants to know their role in life and in the world. The book gives a general idea that it's not just money and figures and all those things that come to our mind when someone says the word 'business', but it is more about the soft skills that Karan acquires during his journey. So all the young aspiring entrepreneurs, this is a book for you!!!
All over, the story and challenges were engaging. I really liked the concept, it was nicely written. I didn't feel the story was running or slumping, so a really good read. Though there were some loose ends and it would have been icing on the cake if those were tied and cleared. I would give the book The Quest for Inner Sunshine 4.5 star and recommend it to all the young readers who want to discover their true self.
Can't wait to read this magical book? Buy your copy of The Quest for Inner Sunshine using the link below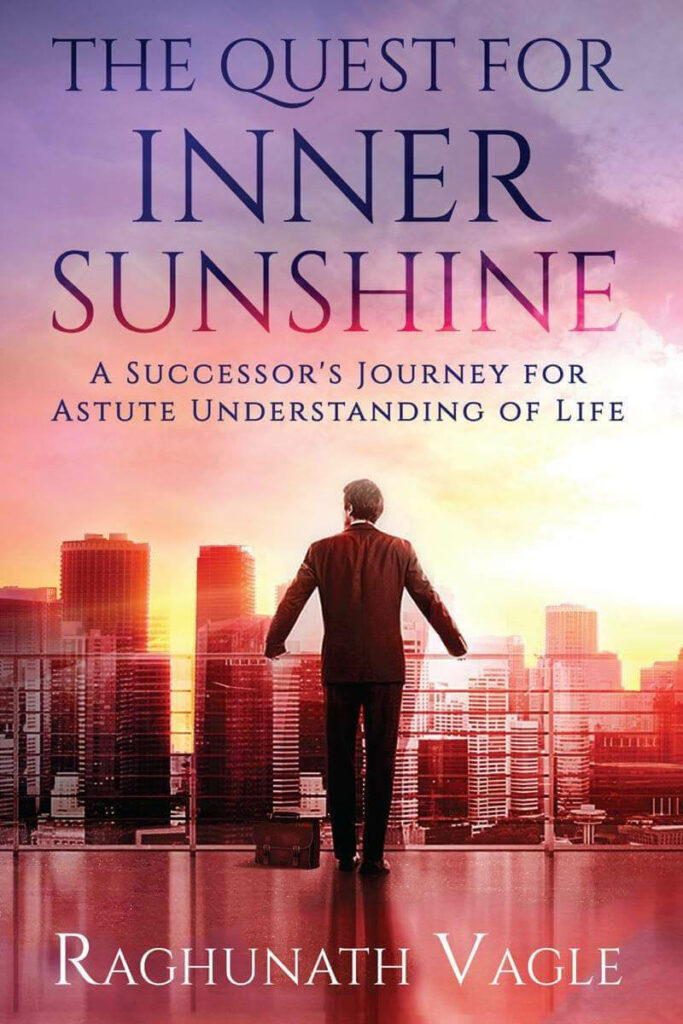 How did you like my book review of The Quest for Inner Sunshine by RagunathVagle? Let me know in the comments section
YOU MIGHT ALSO LIKE
Book review of Unbecoming – The Way Ahead by Angela Radhakrishnan
The smart balance | A Book Review
Tags: Spiritual, Book review, Book review of The Quest for Inner Sunshine by Ragunath Vagle, The Quest for Inner Sunshine