We've all heard of and admired Rekha, the dazzling diva and Bollywood icon who has ruled our hearts for decades. But, as we reflect, we can't help but notice that her life has been so full that it's been explosive enough to shake the very prongs of Bollywood gossip circles. So, today, I'm revealing five controversies surrounding Rekha, Bollywood icon.
What is it about biographies that always piques my interest? It's because they're always full of life, brimming with such exuberant details from the person's life on which they're based. In this case, they become much more than just a newsroom document, containing a slice of the person's life within their pages.
Rekha, the Bollywood icon, the evergreen dazzling diva who, despite turning 70 (off, you liar cocks, she looks super hot now! ), is much more than just a great actress; she is the epitome of beauty and has been the perfect example of grace and elegance.
Since she began her career in the 1970s, this debonaire has always been more than meets the eye.
Her journey to success has been marked by ups and downs, from being a school dropout at the age of 13 to growing up and financially supporting her family. From being linked to superstar Amitabh Bachchan to multiple affairs, marriage, and possibly a love life that is full of activity, her biography is full of spice, in my opinion.
So, as I dug deeper, I discovered plenty of shocking information ranging from controversial and gossipworthy to outright scandalous.
So, here I am with some truly shocking information, revealing 5 controversies surrounding Rekha, the Bollywood icon:
Forceful Kiss
When she made her debut film, "Anjana Safar," at the tender age of 15, her director Raja Nawathe had no reservations about including a kissing scene in it. However, while in 'action,' the lead, Biswajeet Chatterjee, decided to smooch her forcefully, catching Rekha off guard and allegedly "physically molested" in her words during the shoot. Although Biswajeet later explained, "It was not for my enjoyment, but it was important for the film," she still felt betrayed and enraged.
Assault at the hands of Vinod Mehra's mom
Although many people were aware of her secret marriage to actor Vinod Mehra in Calcutta, the couple had tried to keep many things under wraps. While Vinod's mother was never happy with the marriage, the book reveals that she refused to let Rekha into the house and "assaulted" her with a chappal.
A Murderer?
According to reports, when she married her late husband, Mukesh Aggarwal, she discovered during their honeymoon that he had an affair with another man because he had "apparently" commented, "There is an AB in my life too," referring to his psychiatrist Akash Bajaj. Mukesh allegedly desired to marry him. He was discovered dead during their honeymoon, and rumours circulated that Rekha had "killed" him after discovering the "love affair." He was discovered with Rekha's dupatta wrapped around his neck.

What is the truth? Nobody knows for sure.
A Bisexual
Looking at the previous one may make you cry "foul" while reading this one, but another scandal that has rocked the rumour mills is that her secretary Farzana has been romantically involved with her on multiple occasions. Did you know that not even Rekha's maid is permitted in her room, only Farzana? Despite the fact that, when asked for a response, Farzana refers to her as her "soul sister," they are said to have been in a "secret relationship" throughout.
The AB Scandal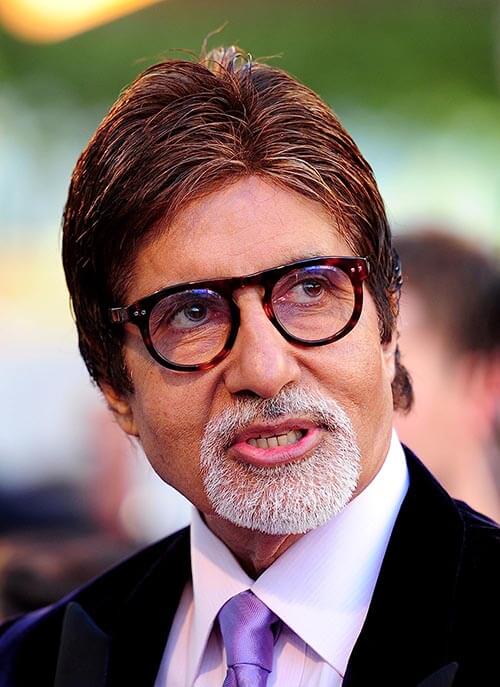 Almost no one is unaware of the infamous Amitabh-Rekha link-up scandal. I had no idea Jaya Bachchan had slapped her on the set of "Ram Balram" for one thing. She walked up to them and ruthlessly slapped Rekha in front of the entire cast and crew after discovering them chatting in private. Amitabh walked away, perplexed. In another case, she stunned the world by wearing vermilion, aka sindoor," on her forehead at Rishi Kapoor and Neetu Singh's wedding. When she approached Amitabh and began chatting with him at the same gathering, she enraged Jaya.
The problem with this one is that she rarely responds when asked, but when she does, she is explosive. "Staying under the same roof demonstrates strength if you can kill your desire and stick to someone despite knowing that the person loves someone else." I'm sure it's terrible for his wife, but there's nothing I can do. If I had been the wife, I would have felt the same way about being a seductress and a homebreaker. But I'd have murdered the other woman!"
That's tight and direct, isn't it? These are some sensational lines coming from the diva herself, aren't they? We all know she has never shied away from acceptance. Even when it comes to admitting her undeniable affection for AB, she has been so cool and graceful that it has almost always been a scandal whenever she says, "Yes, I do love him." It's something I'll always do! Is even that a question? Is there a man, woman, or child in the world who does not love him?"
Isn't that what love is all about? I'm referring to the uninhibited, unexamined acceptance of belonging to another, even if the universe may not be in sync with one's meeting with that "chosen one." Oh my goodness, love!
So there I was, giving you all some juicy tidbits and exposing five controversies surrounding Rekha, the Bollywood icon.
Please let me know what you think in the comments. Stay tuned to Booxoul for the latest in entertainment, food, fashion, finance, fun, travel, technology and gadgets, and all things bookish.
Goodbye, Friends!