With Dharmendra and Shabana Azmi teaming up after almost 35 years, KJo actually has covered all from Moscow to Kashmir, giving all to the enigmatic venture-Rocky aur rani ki Prem Kahani, right from a stellar ensemble to picturesque locations to beautiful scores to well, everything possible! So, what else is in store for 2023? Presenting Jawan and other Hindi films set to rock Bollywood in 2023.
Okie Dokies, what's up with y'all my hoomans? How has the first half of good ol' 2023 been treating ye' all? Aw, don't tell me you missed our itsy bitsy, super snazzy, fickle conversations, bringing you the hottest news from the tinsel town itself. That's right, I mean, a pun ka Bollywood, Bole toh filmi Duniya!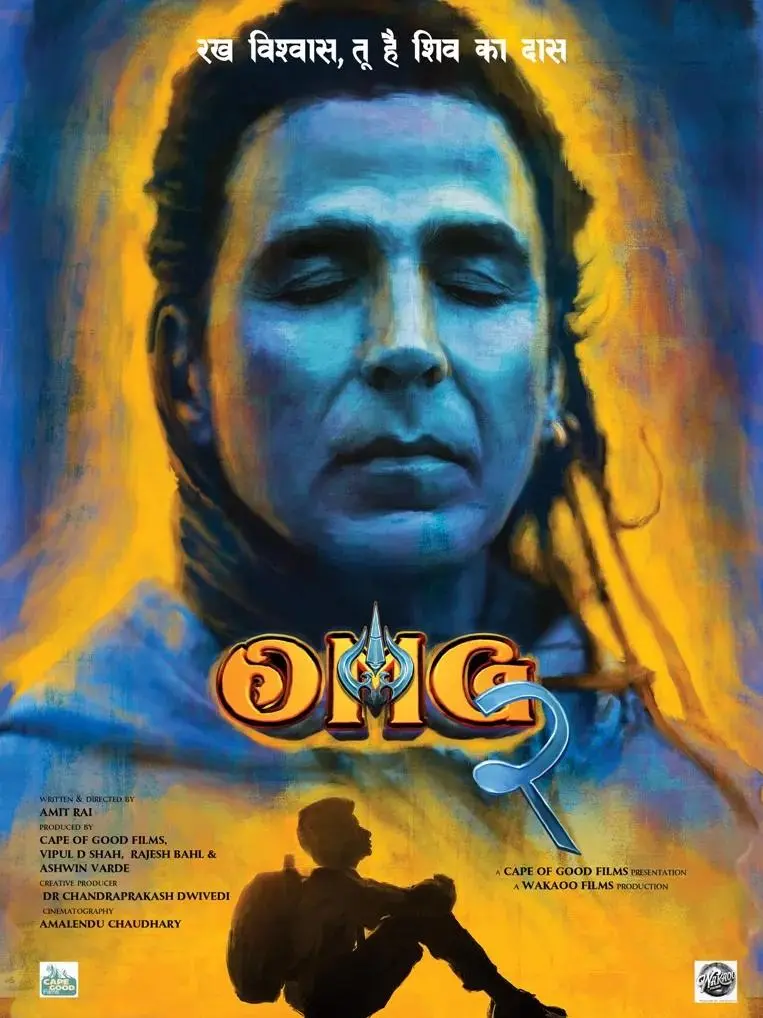 So, while the first half of 2023 was kuch khatta kuch meetha, with a few misses and a handful of hits, Bollywood witnessed a major aabhaav," or shortage, of mass blockbuster Hindi films. While the year began with a bang with King Khan breaking all possible records and "Pathaan" becoming one of the highest-grossing movies of Hindi cinema in recent times, it was evident from the start that there would be rarely any other movie sharing such kind of limelight with it. Yes, I agree that "The Kerala Story" tried to salvage the gloom a bit, but then you can't deny that with duds like "Shehzada (ya, I was really hoping big from this one, y'all), Kisi Ka Bhai kisi ki Jaan, Bholaa, and Selfiee, at least one of them should hit the right mark with the audiences.
And you know the biggest disappointment of them all? Well, the infamous retelling of our times—Adipurush—as the way the movie went downhill in the first 5 days was like a bomb for all! The problem was that the damage that was done by the bad language couldn't be rectified even after getting the "offensive" dialogues changed. By then, all seemed to have dismissed it off like a fly from under their nose, swatting it away like another dud.
So, then, where does that leave us? Well, as a truly positive soul (Oh yeah, am a B+positive 😊), it is evident I say today that "picture abhi baaki hai" and the second half of 2023 should promise to be much better than the first. And honestly, with the kind of Hindi films lined up from now on, I'd say 2023 looks much more promising than before.
So, here I am giving you the much-awaited scoop on Jawan and other Hindi films set to rock Bollywood in 2023.
Jawan
Helmed by director Atlee Kumar, this one starring Shahrukh Khan and Nayanthara is the story of a man who is driven by a personal vendetta to rectify the misgivings of society, fighting against a disastrous outlaw who has caused suffering to many. With awesome action, a brilliant plot, and stellar actors, this one has already been grabbing eyeballs (it garnered 112 million views within 24 hours!) and is sure to cause a stir when it releases on September 7 in Hindi, Telugu, and Tamil. So, yeah, for this one, the hype is for real peeps! Oh, and did I mention Deepika Padukone, Vijay Sethupathi, and Sanya Malhotra too?
Rocky aur Rani Ki Prem Kahaani
Karan Johar's next directorial effort is a romantic comedy family drama, also celebrating his 25 years as a filmmaker. Starring Ranveer Singh, Alia Bhatt, Dharmendra, Shabana Ami, and Jaya Bachchan, this one is sure to be the magnum opus KJo is famous for creating. Yaar, haven't we all been waiting for such a cinematic marvel for so long now, as Jab Se COVID-19 hit us? Okay, I am not being biased, but c'mon, don't tell me you don't want to see those beautiful sun-kissed romantic tracks, the larger-than-life sets, flamboyant cinematography, a star cast promising to sweep you off your feet, that feel-good factor—what is there not to love about this one, huh? Upar se KJo is coming back as a director after 7 years…
I am awaiting this one with so much excitement that I can barely breathe! Coming on July 28, 2023.
Gadar 2
The sequel to 2001, directed by Anil Sharma, has Sunny Deol, Ameesha Patel, Simrat Kaur, and Utkarsh Sharma. This one is set during the Indo-Pakistani War of 1971 when Tara Singh returns to Pakistan to bring his son Charanjeet back. After a gap of 22 years, this one is slated to release on Independence Day weekend. I'm waiting to see if this one can create a history as grand as its predecessor. Udd jaayenge hamare hosh ya kaale kaanwa, well, time will tell!
OMG 2
The satire of the decade, this is one movie I am personally eagerly awaiting. The spiritual sequel to OMG-Oh My God, this one stars Akshay Kumar, Pankaj Tripathi, Yami Gautam, and Arun Govil and is touted to revolve around a societal issue: sex education. Slated for release on August 11, 2023, P.S. Akshay's entry as Lord Shiva gave me goosebumps as fans chanted "Har Har Mahadev" looking at his first glimpse as Shiva. Uff, doesn't this man age? Fine wine, Twinkle, you lucky thing!
Tiger 3
Perhaps the talk of the town ever since it was first announced, this one, which is expected to be in theatres on Diwali 2023 and stars Salman Khan, Katrina Kaif, and Emraan Hashmi, is the sequel to Tiger Zinda Hai and the fifth instalment in the YRF Spy universe. One of YRF's most ambitious projects, this one has a budget of more than 300 crore. Tell you what? There are exciting cameos promised for this one with Revathi, Shahrukh Khan, and Hrithik Roshan, and I can't wait!
Dream Girl 2
Ayushman Khurana is one hottie! I mean, this guy has always had his own separate female adulation and lady fan following, like, ALWAYS! A spiritual sequel to the 2019 film, this one stars an ensemble of Ananya Pandey, Paresh Rawal, Vijay Raaz, and Asrani. This one is an upcoming comedy-drama, produced by Ekta and Shobha Kapoor, and is the talk of the town for its rescheduled release date from April 24th, 2023, to August 25th, 2023. Are you excited enough?
So, Jawan and other Hindi films are set to rock Bollywood in 2023. There are some more that I haven't mentioned in detail, like Ganpath Part 1 (Tiger fans, where are you?) and Tejas (Kangana Ranaut as an Air Force pilot, whew!!) are set to lock horns on October 20th, 2023. Let us see who takes the icing, who takes the cake, and who grabs the whole plate!! In the meantime, you guys keep your eyes peeled and stay tuned with us right here at Booxoul for the best in the fields of entertainment, food, fun, finance, entertainment, fashion, travel tech, and gadgets, as well as all things bookish.
Ciao, my filmies!
Related: