With the dawn of an early winter already upon it, Bengaluru braces itself for festivities that will extend beyond the New Year celebrations. The garden city which has proudly boasted everything for everyone's taste will be host to a 17-day-long literary festival in LockTheBox–Reloaded, from the 16th of December 2022 to the 1st of January, 2023.
Anyone who enjoys reading will find LockTheBox the perfect opportunity this December. Genres ranging from adventure, knowledge, classics, love, sci-fi, fantasy, mystery, and crime to autobiographies, young adults, academics, and so much more will be on offer during the festival.
About LockTheBox
By any stretch of the imagination, it was not my first book fair in the city; however, it was one of my best-ever experiences at a literary sale event. I later realized the brand behind LockTheBox has been around for a very long time, and, in fact, it has been a pioneer in the Indian market for buying and selling new as well as used books. Bookchor.com, with its presence across multiple digital platforms, has contributed much to the changing dynamics of the book market in the country.
Since 2017, when LockTheBox marked its presence in the physical realm, Bookchor has welcomed thousands, if not lakhs, of visitors (who have turned into customers).
The LockTheBox literary festival promises to feature the best literature from around the world, as well as a one-of-a-kind collection and the largest selection of books (which is actually true). As customers, they gave us the choice of selecting a customized box of our choosing and need only consider the size and ensure that it fits in the box and closes flat (that is quite literally the only condition).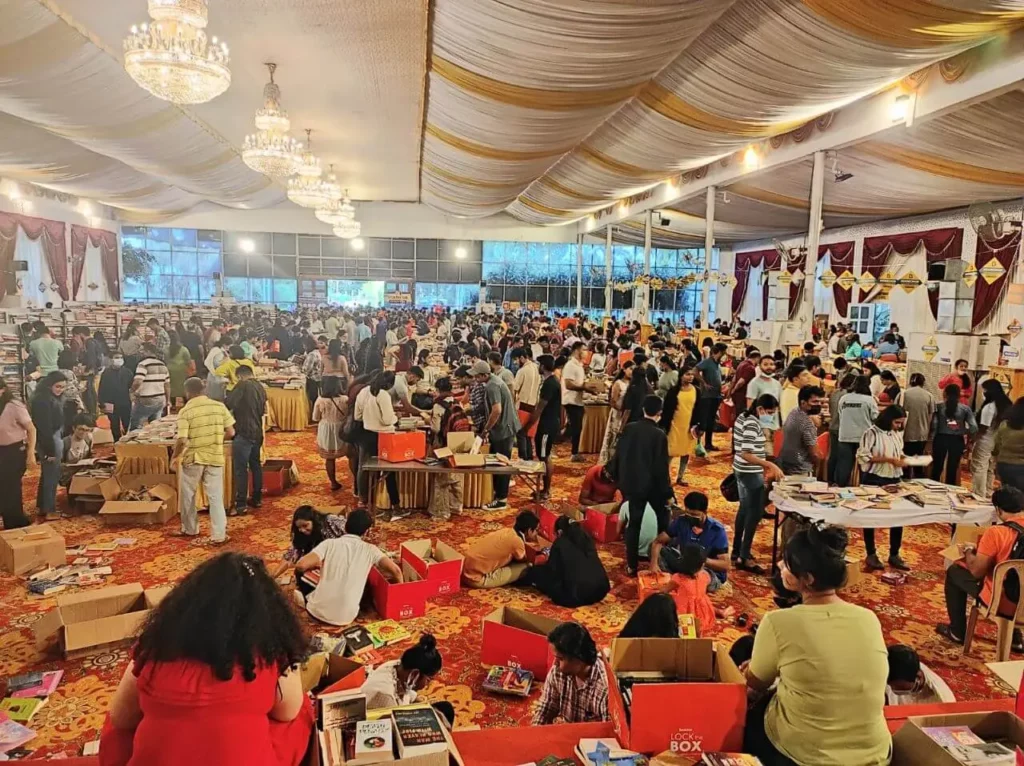 LockTheBox is a unique concept where you can buy books, as many as you want to, depending on your budget convenience by having on offer 3 exclusive box categories (No points in guessing that, that's where the name is coming from… Lock the Box) the 'Odysseus' Box, the 'Perseus' Box, the 'Hercules' box.
For someone like me who will always go for the biggest box, i.e., the "Hercules" Box (which costs INR 2999) that accommodates around 30 books the "Odysseus" Box, which costs INR 1199, can accommodate nearly 10 books, and the "Perseus" Box, costing INR 1799 and which can carry around 17 books, are not a bad deal at all. 
… 2022 Edition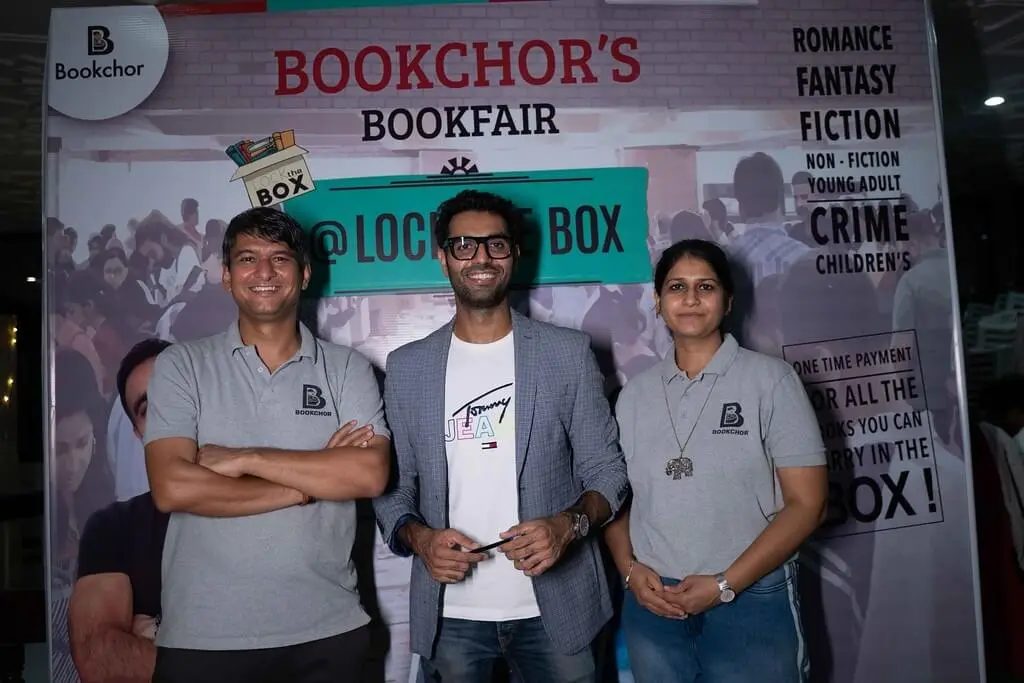 We can expect more than just books in this edition of LockTheBox. It literally promises to be a literary carnival with fun, food, fans, and more. 
With its previous edition, which had already registered a footfall of over 1 million (I can vouch for it; I was there on multiple days…) One can only imagine how many more people will turn up this time around. 
Of course, the lineup of a literary feast is so much more savouring when names like Ravinder Singh (You are all I need fame) and Novoneel Chakraborty (That Kiss in the Rain fame) will be there for an exclusive interactive session on the 17th of December.
The book fair, which kicks off on the 16th of December, is happening at Shubh Convention, Puttenahalli, Phase 7, J. P. Nagar, Bengaluru, Karnataka 560078, every day from 9:00 AM to 10:00 PM. And given the capability of the venue and the Bookchor team, this literary festival will without doubt garner the biggest turn-up of bibliophiles under one roof in the city.
I, along with my friends and family, have already made our plans and are, in fact, eyeing some of our favourite titles. 
So, Bengaluru, mark your calendar and pick your time because one of the biggest literary festivals is coming to your city.
Related:
And in the meantime, all you reading wormies and bibliophiles stay tuned with us right here at Booxoul for the best in the field of entertainment, lifestyle, tech and gadgets as well as all things bookish. Only here at Booxoul, India's best book review and lifestyle blog.
Happy reading!