As a little girl, one of my fondest memories was dressing up my Barbie dolls and playing out different scenarios with them. Barbie has always been a part of childhood for many girls, including myself. With her iconic fashion and dreamy lifestyle, she embodies a world of possibilities and encourages imagination. And what better way to keep childhood memories alive than by watching Barbie movies? These films not only bring back memories but offer a chance to relive them while indulging in magical adventures filled with friendship, love, and of course, the signature Barbie style. In this blog post, I'll be sharing a list of the top 10 best Barbie movies that every Barbie lover should watch. Get ready to be swept away into a magical world filled with strong female characters, inspiring stories, and lots of fun!
Join Barbie on her magical journey through these 10 movies
From classic fairy tales like "Cinderella" to modern fashion shows, Barbie movies continue to capture the hearts of audiences of all ages. With each movie, viewers are transported to a magical world where anything is possible. Not only are Barbie movies entertaining and heartwarming but the animation and attention to detail are truly stunning.
As you sink into your seat with a bucket of popcorn, you can't help but be in awe of the dazzling costumes, intricate sets, and memorable characters. Whether you're watching with your family, friends, or on your own, Barbie movies provide the perfect escape from reality and remind us that anything can happen with a little bit of imagination. So go ahead, and indulge in some movie magic with these enchanting films.
Barbie as the Princess and the Pauper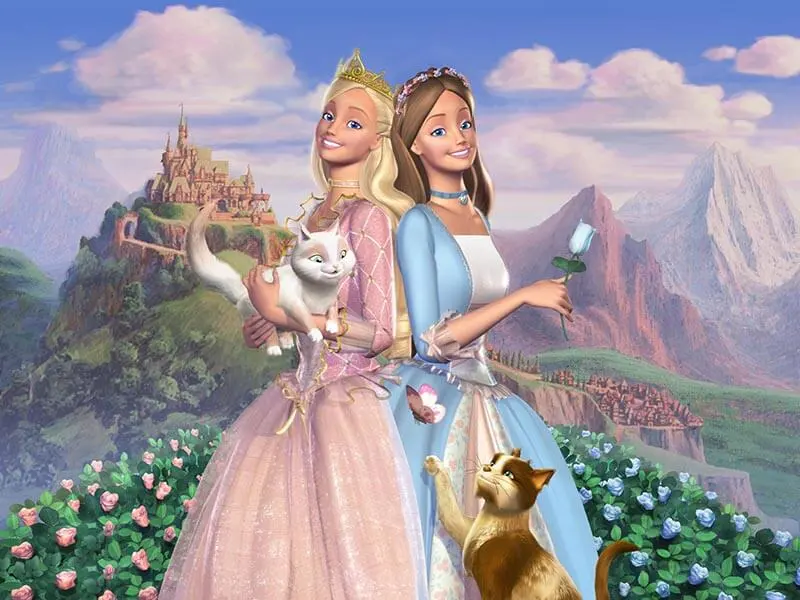 Barbie has always been a beloved character for young girls globally, and her movies have always had a message to be delivered to the audience. However, among all such tales, one of the most admired and renowned movies is the classic story of Princess Anneliese and Erika. The story emphasizes that appearances can be deceiving, and one should never judge anyone based on their look. Additionally, the movie introduces the idea that friends can come from the most unexpected places. The tale has been beautifully crafted to engage with the audience and deliver a message that stays with them for a lifetime. As a result, it is not surprising that even years after its release, it still holds a special place in the hearts of many.
Barbie and the Diamond Castle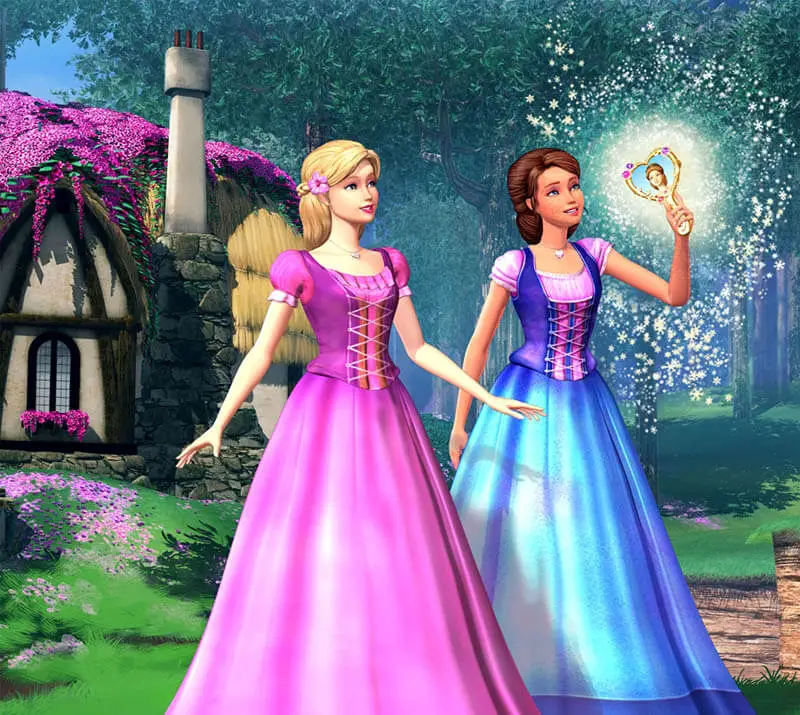 In their journey to the Diamond Castle, Barbie and Teresa must overcome many obstacles, including the wicked muse, Lydia. Along the way, they encounter two friendly companions, who help them on their journey. As they travel deeper into the castle, they learn about the true power of friendship and how it can overcome even the most difficult challenges. Throughout their adventure, Barbie and Teresa sing beautiful songs, adding to the enchanting atmosphere of the story. The journey teaches them that true happiness can only be found in the company of those we love and that friendship is indeed the most valuable treasure of all.
Barbie Fairytopia: Mermaidia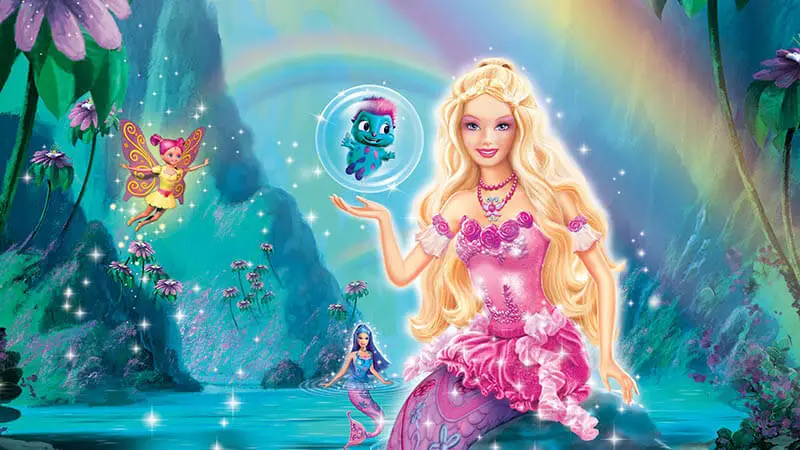 Join Elina, a flower fairy, on her quest to save her friend, Nalu, the Merman prince. This movie is not just about the adventure and the thrill of the journey. It also beautifully showcases the importance of determination, teamwork, and never giving up. In the beginning, Elina faces struggles and obstacles on her own, but she quickly realizes that she needs others to succeed. She forms a strong bond and friendship with her fellow companions and together, they work diligently towards their common goal. Through their efforts and perseverance, they overcome the odds and accomplish what initially seemed impossible. This movie is a wonderful reminder that progress is a team effort and sometimes in order to reach the finish line, one must work together and never give up.
Barbie as Rapunzel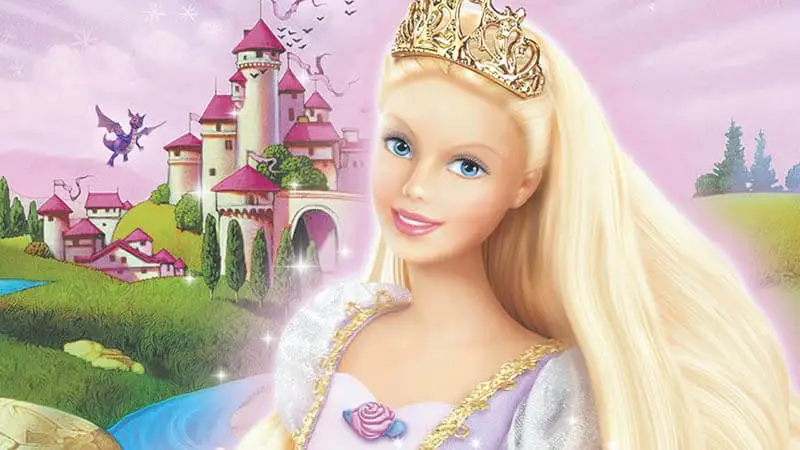 In this adaptation, Barbie plays the role of Rapunzel, a young girl with a gift for creating beautiful works of art using her fantastic imagination. Despite living in captivity, she finds solace in her art, which proves to be a valuable tool to express her emotions and desires. Barbie's portrayal of Rapunzel teaches us the importance of unleashing our creativity, even in the most challenging times. Moreover, the movie reminds us that it is crucial to remain true to ourselves, no matter what the world throws our way. It is essential to embrace our unique qualities and use them as a driving force to achieve our goals and reach our full potential. Barbie's Rapunzel inspires us to be confident, creative, and passionate about our unique talents and abilities.
Barbie in the Nutcracker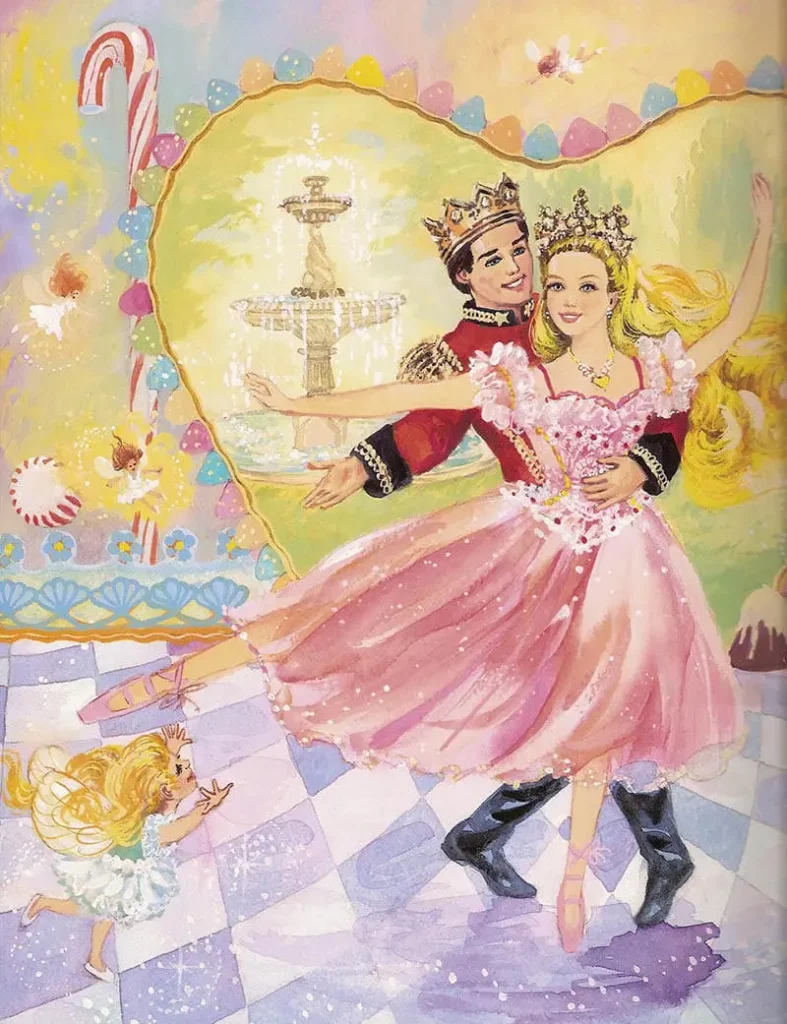 As Clara enters the magical world of dolls and toys, she faces numerous obstacles and challenges. However, her bravery and determination to find her way back home inspire everyone she meets. Through her journey, she learns invaluable lessons about facing her fears and standing up for herself. Moreover, the movie's setting during the holiday season adds to its charm and magic, portraying how the holiday season is not just about receiving gifts, but also about spreading joy and kindness to those around us. Overall, the movie serves as a heartwarming reminder that the magic of the holiday season lies in our ability to be brave, kind, and compassionate towards others.
Barbie: Princess Charm School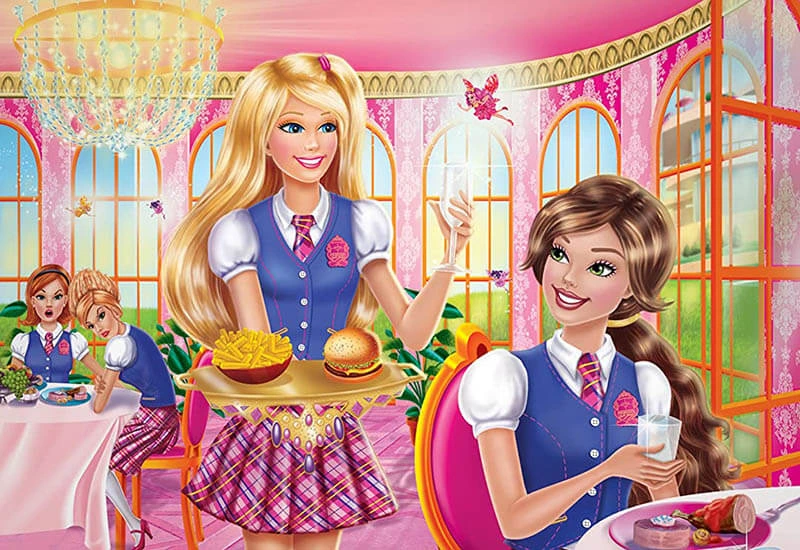 Blair Willows, a kind-hearted girl from a middle-class family, had always dreamed of attending a prestigious Princess Charm School. Her dreams come true when she wins a lottery that awards her a full scholarship to the school. Upon arriving, Blair is swept away by the glamour and excitement of the school's many charms. She soon realizes that living up to the Princess Charm School's high standards is no small feat, and the competition is fierce. Despite the challenges, Blair learns that the key to success is being true to oneself. She discovers that she doesn't need to change herself to fit in with the other students or impress her teachers. By staying true to who she is, she gains the respect of her peers and the admiration of her instructors. In the end, Blair's kindness, genuineness, and inner beauty outshine the glitz and glamour of the Princess Charm School, proving that true charm comes from within.
Barbie and the Three Musketeers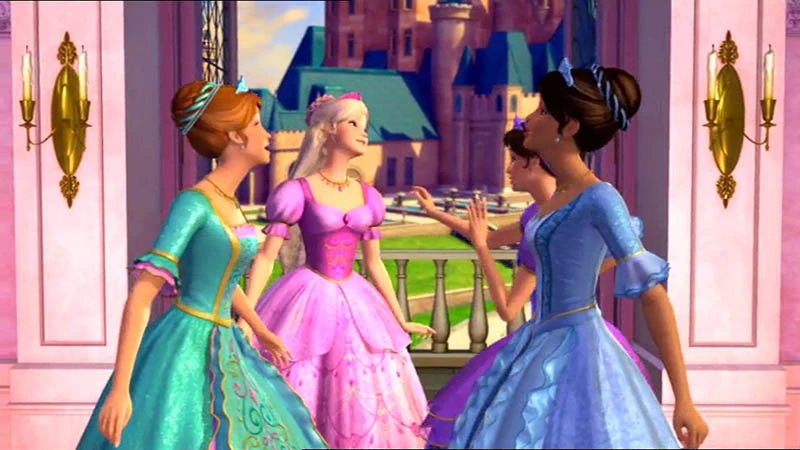 In this action-packed adventure, Barbie stars as Corinne, a girl determined to achieve her dream of becoming a Musketeer. Through her journey, Corinne learns that the path to achieving one's goal is never easy, but with courage and determination, anything is possible. Along the way, she also discovers the power of true friendship and how having people who support you is essential to success. The themes of courage and friendship demonstrated in the movie are important messages for people of all ages. It teaches us that with the help of our loved ones, we can overcome any obstacle and achieve our wildest dreams.
Barbie: A Fashion Fairytale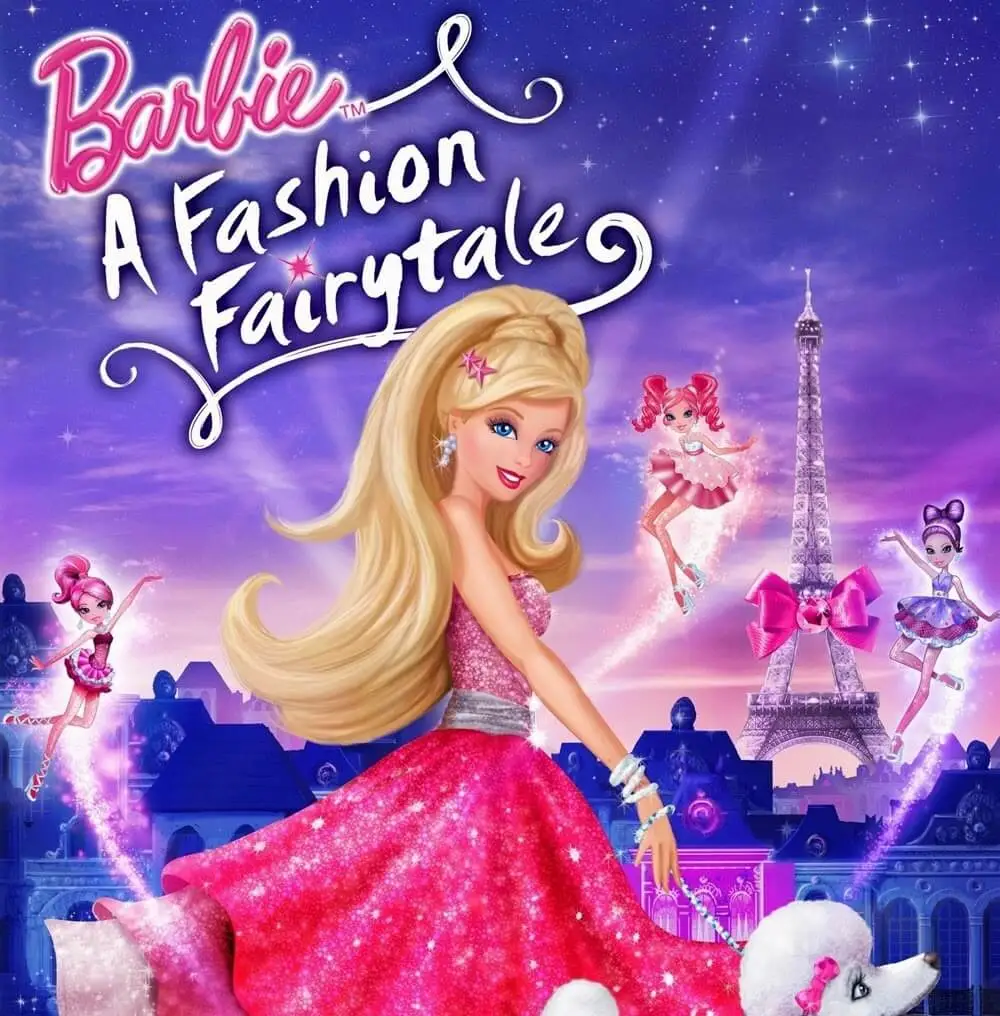 Barbie takes on Paris fashion week in a stunning showcase of her talent and passion for fashion. As the world-renowned event approaches, Barbie finds herself overwhelmed with insecurities and doubts about her abilities. She perseveres through the challenges and reminds herself of the importance of believing in herself and chasing her dreams. Over the course of the movie, Barbie tackles not only the pressure of the fashion industry but also learns to overcome her inner self-doubt. Through her journey, we are reminded that self-belief and pursuing our passions are key to achieving success. Barbie's story serves as an inspiration to young girls and women everywhere so that they too can reach for the stars and make their dreams come true.
Barbie: The Princess and the Popstar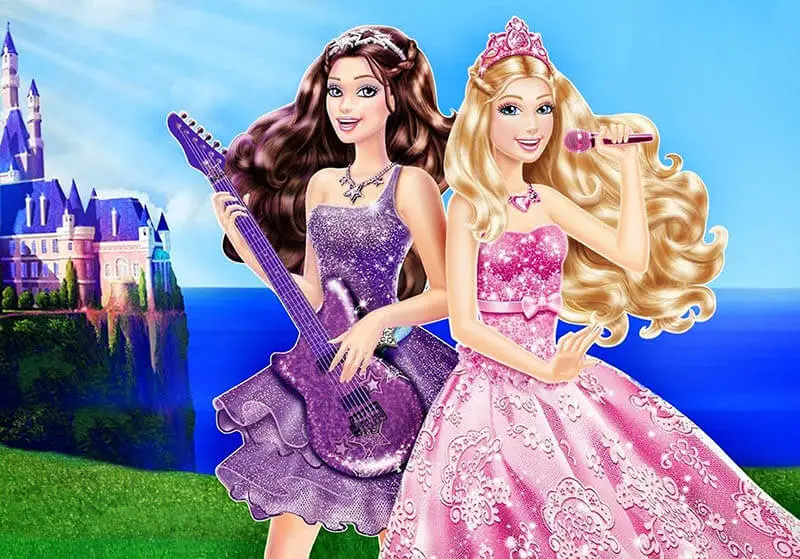 Princess Tori and pop star Keira lead very different lives. Keira basks in the limelight, entertaining large crowds with her music, while Tori lives a life of quiet luxury in the royal palace. Despite their differences, the two young women share a passion for music that brings them together. When Keira expresses her desire for a simpler life, Tori suggests they switch places. As the two women try to adapt to each other's worlds, they discover the importance of staying true to oneself and the value of genuine friendship. The movie's message is clear: it's essential to be true to yourself, but it's also important to have reliable friends who are there for you no matter what.
Barbie in A Mermaid Tale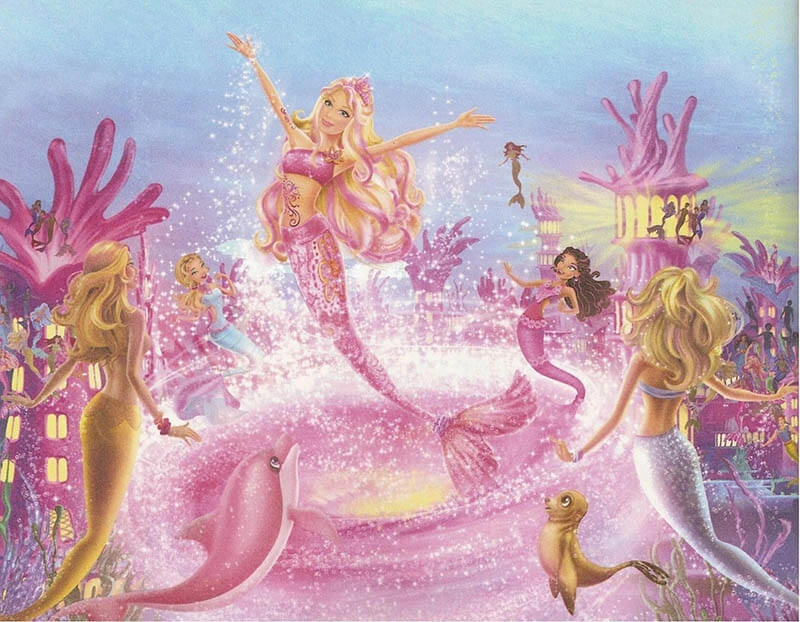 Join Barbie as Merliah, a surfing champion who discovers that she's half-mermaid. As Merliah battles to rescue her mother and their underwater kingdom, the story exemplifies the importance of accepting our individuality. Often we struggle to fit in with society's expectations and conform to the norm, but in doing so, we lose a piece of our true identity. This movie encourages us to embrace our unique qualities and find strength in our differences. Being different makes us special, and we should never feel ashamed of who we are or strive to be someone we're not. Merliah sets an example for us all as she discovers her true self and uses her enhanced abilities to save her loved ones. The movie teaches us that we are all capable of greatness only when we embrace and accept our true selves.
In conclusion
Barbie has been an iconic and beloved character for generations of girls, and her movies continue to captivate audiences of all ages. Each movie offers a unique story that is both entertaining and heartwarming, with stunning animation, beautiful costumes, and memorable characters. These films provide the perfect escape from reality and remind us that anything is possible with a little bit of imagination. From "Barbie as the Princess and the Pauper" to "Barbie: Princess Charm School," each movie has its own message and life lessons to share. Whether you're a lifelong Barbie fan or a newcomer to the franchise, these movies offer a chance to relive childhood memories and indulge in magical adventures filled with friendship, love, and of course, the signature Barbie style.
Related:
So, do let me know your thoughts on these 10 must-watch Barbie Movies.
Stay tuned with us right here at Booxoul for the best in the fields of entertainment, education, lifestyle, fun, finance, fashion, tech, and gadgets, as well as all things bookish.
Adios Amigos!
This post is part of the #BlogchatterA2Z challenge