Learning Finance Management for entrepreneurs the easy way
"When money realizes that it is in good hands, it wants to stay and multiply in those hands. The more your money works for you, the less you have to work for money."
Indeed, true these words are, to the core. Aptly summarizing the importance of money and its proper allocation, management and utilization they completely highlight the most important facet we all drive and strive for money aka financial management.
So, we here at Booxoul today thought, let us venture onto this vital ground where we generally get intimidated to browse and check out things, let alone understanding the ergonomics of terms and concepts related to money and financial management.
I know you guys are going to be like Finance and money concepts? Sounds like a lot of complicated stuff. But guys, trust me it is not all as difficult as it seems. Plus, to reiterate an important funda of life, money its proper management, utilization is not only a necessary life skill in today's times it is the primary concept one has to learn, adapt and adhere to as you step onto the "real" life and pursue your respective careers and entrepreneurship. Be it a professional or a student, a start-up or a big Business corporation, each and everyone has to be able to manage and handle their finances successfully, optimally and in a manner so as to multiply them fruitfully. Be it an individual who does so by means of saving and investment or a household or entity who does it by way of channelizing their working capital towards financing, each and every one of us, needs to learn and master the art of Financial Management duly and adopt it skillfully in our lives.
THE CONCEPT OF FINANCE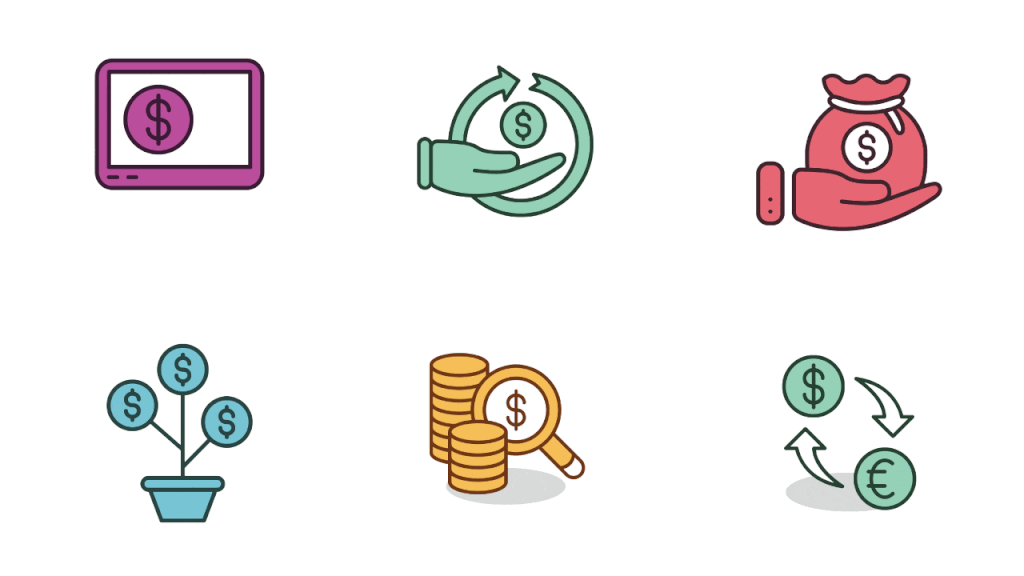 Finance is the process of raising funds or capital for any kind of expenditure. Basically, the dictionary meaning of finance puts it down to a process of channelling various funds in the form of credit, loans, or invested capital to those entities who need them the most or can put them to the most productive use.
Confused? Well, let me explain. Finance, in business broadly refers to a form of applied economics that uses the quantitative data provided by accounting aka assimilating the statistics and theory in an effort to optimize the goals of any business or individual.
So, then the question arises what is Financial Management primarily? Why is it so important for us individuals? Why not only for businesses and entities?
Well, to again reiterate it in simple words and going by the definition, it is the function concerned with profitability, expenses, cash and credit so that the person or entity using it has the means to carry out their objective as satisfactorily as possible. Thus, in business terms, financial management refers to the practice of handling a company's finances in a way that allows it to be successful and also comply with regulations. A proper plan, as well as execution of the same, helps to achieve this.
So, it is evident then that Financial Management as well as its knowledge is pivotal to establishing as well as growing and floating any business successfully. Not only is this knowledge important for individuals, and organizations but it is equally important for those startups and entrepreneurs, especially those who have forayed into the business recently and who need "all hands on deck" aka all possible data and information related to Financial Management.
I always feel that there are so many variable concepts and key terms related to Financial Management that one has a lot of work cut out as far as learning the basics itself is concerned. Be it the basic ones such as profit-loss, break-even point, depreciation or more complex ones such as profitability ratios, liquidity ratios, Cash flow, fund flow, efficiency ratios, solvency ratios and so on, there are very few places where all of this has been collated out and that too in a reader-friendly manner.
So, we here at Booxoul thought let us attempt to not only help you all understand this basic concept but also keep up and continue this series of blogs where we shall attempt to simplify Financial Management as well as its related concepts and at the same time focus upon understanding its importance in impactful business decisions.
Any business -whether it is small or big, not only needs the correct funds and the direction, but it also needs the correct channelization of those funds along with the deep-rooted understanding of all the ergonomics related to these management tools and techniques. Through the series of these blogs that will follow in this Finance section we shall attempt to understand the same and at the same time sharpen our knowledge with regards to mastering the art of managing a successful business through tried and tested practices as well as tools imparted by Ultra successful Finance Gurus which we shall be getting forth for you here. Keep watching this space for more guys.
So, keep your eyes peeled people. Coz Booxoul here is gearing up to manage your businesses and help you grow them umpteen times, getting you all those vital advisories as well as data which were earlier tricky to access.
Come, get ready to grow your business, steer it in the right direction, and have your finance related queries answered. Get ready to be coached and led by one of the Best Finance Gurus we have in Business.
Ah, that's a surprise. Keep watching this space for more….
Adios Amigos!!