Bollywood and Nepotism.
Are gatekeepers such as Karan Johar, Kapoors and star kids such as Alia Bhatt, Sara Ali Khan, Varun Dhawan, Suhana Khan, and Ananya Pandey really undeserving?
Is nepotism a real debate or just Bollywood being vilified as Karan Johar touts in his latest episode of Koffee with Karan Season 7? Unabashedly Anon explores the dark facets of the underbelly of the movie mafia which tends to play the favouritism game in favour of the star kids like Alia Bhatt, Ananya Pandey, Varun Dhawan and so on.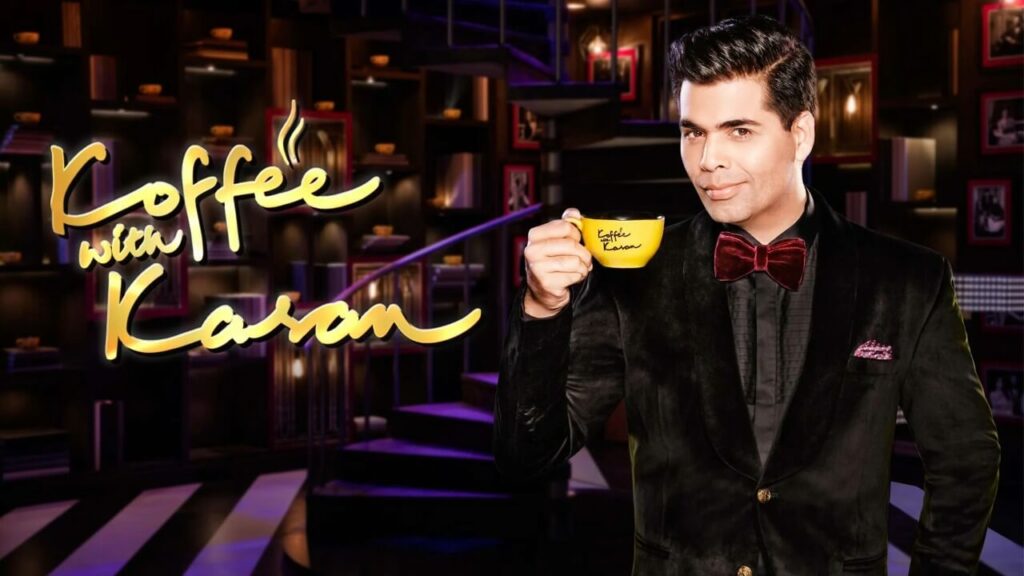 The latest season of Koffee with Karan has just taken off and compelled me to think if Bollywood was actually "vilified" as Karan Johar touted it to be or was it a simple PR exercise conducted to shirk off the tag whilst addressing it in empathy.
Ok, agree there was a lot of powerhouse entertainment on the chat courtesy of Ranveer Singh (Pammi Aunty, hehe) but I somehow felt nepotism as a concept, as an issue kept cropping up or rather was brought up by Karan surreptitiously since he probably is still singeing with the burns delivered to him after the previous season and especially during the pandemic year 2020 courtesy "you know who right?".
Let us first and foremost accept the ground reality. Nepotism or biased favouritism towards star kids has long since been the practice in the Indian film scenario. Giving them a cutting edge over those who are better performers albeit self-made, having no Godfathers from the film industry, it is these talents who tend to suffer thanks to the lack of accommodativeness towards them owing to the presence of these star kids. So, in the end, what is evidently happening is that these star kids seem to actually take over what they may or may not deserve in comparison with these talented outsiders.
That being the case scenario, one may argue that gatekeepers such as Karan Johar have given reasonable opportunities to outsiders, financing and backing projects, producing and directing outsiders too apart from star kids. Yet, the argument remains why the preferential treatment is being meted out in the first place?
Take the in-production movie The Archies for example. I mean, come on we all know that Archies was a comic series we all have loved, adored and followed religiously in our childhood. But getting that in a movie form whilst casting "only" these star kids, gives a sort of an unfair message. The tradition being westernized in this series, where does talent fit? I am not saying these kids are not talented but why only cast all of them and no outsiders? Because the western exposure and visibility for this movie shall be higher compared to "Sanskaari, feel good, family movies these biggies generally come out with? And where does this take us in terms of responsible moral imparting through decent, clean cinematic portrayal? Aren't the biggies succumbing to the ideologies of the west in an effort to showcase these star kids internationally?
Take another working example. Every time, every instance right from the 1950s since the time Raj Kapoor inducted his own children into his line of work, he obviously has used the power of his own influences and his stardom. Kareena or Karisma, Randhir, Rishi or Ranbir, Twinkle Khanna or RInkie Khanna, and several others, all of them have always got the silver platter treatment. Be it the Kapoors, the Chopras, the Johar's, the Pataudi's, Khans, Bachchans and several other families who continue to work even after so many years it is not always sheer talent necessarily which has taken them forward. Many a time the power of their brand tag also tends to influence their predicament.
You might think I am mincing words here. But, no I assure you are not doing any such thing. Being of that kind of stature and following Dharma Productions for example actually gives Karan an upper hand over many others. Having said that he is in a perfect position to avoid such biases and dish out fair and square. Then, why o why is he not doing it? Why is preferential treatment always?
THE ARGUMENT
One may say that it is the producer-director with whom he wishes to cast and work alongside. However, all said and done the "intolerance" being dished out towards "outsiders" is something we all have been witness to for years.
When Kangana Ranaut pointed out on the controversial KWK episode that Karan Johar was the flag bearer of nepotism, she sparked a debate which was worth mulling over. She very rightly pointed out the real problem being the cartels which are formed to steal opportunities from the rightfully meritorious "outsiders", thanks to the mafia gangs of these filmmakers who do not want to give advantage to anyone except these star kids. Ever since controversy has been born which pursues talent versus lineage ragingly.
THE BACKFIRE
Is it always hunky-dory and all scarlet and rose for these star kids then? Well, to take the reality check not all of them have succeeded as positioned to be. Be it Fardeen khan, Zayed Khan, Abhishek Bachchan or even newbie actors like Ananya Pandey, Varun Dhawan or established successful ones like Alia Bhatt, Ranbir Kapoor, Kareena Kapoor and so on, all their stories add up to the same equation.
The convenience silver platter offered to them in the form of better locations, bigger budget movies, better visibility, highlighting and brilliant media coverage cannot be denied completely. As an ardent fan of Bollywood, I always feel proud to see an "outsider" working his way, reaching the upper echelons of success. Even when it came to actors like the late Sushant Singh Rajput who strived to reach their destiny, working their way hard to reach the pier I always felt that something somewhere was not being done correctly and injustice was being meted out. Otherwise, why is it that the actor was suffering from depression? What was the cause of his death? Was it the unjust behaviour being dished out to him in the form of bias, cancel culture and lobbying? Who knows, these questions only seem to be piling up to date.
THE RESULT
Whilst the behaviour has been meted out, India at least has reacted pretty strongly to this burning issue, I feel. Remember how the movie Sadak 2 was given the cold shoulder thanks to the presence of "star kids" right from acting to production to all aspects of creating it.
With online campaigns of all sorts triggering a storm of outrage throughout people have now started boycotting these unfair trends and established practices being followed by these filmmakers who tend to ensure the complete shadowing out of these talented "outsiders" giving the star kids an unfair advantage. Today's audiences are no longer the same that they used to be back then, succumbing to what is being expected of them, like only what they are supposed to like, making that particular movie or actor/actress a super hit. Audiences choose what they want to be made big and successful on the merits of talent alone and the "star kid" aka family tag is no requirement as such anymore. The success of the recent Bhool Bhulaiyaa 2 clearly depicts that in spite of being an "outsider" a talented actor like Kartik Aryan broke the shackles of this system, fighting all odds and succeeding brilliantly.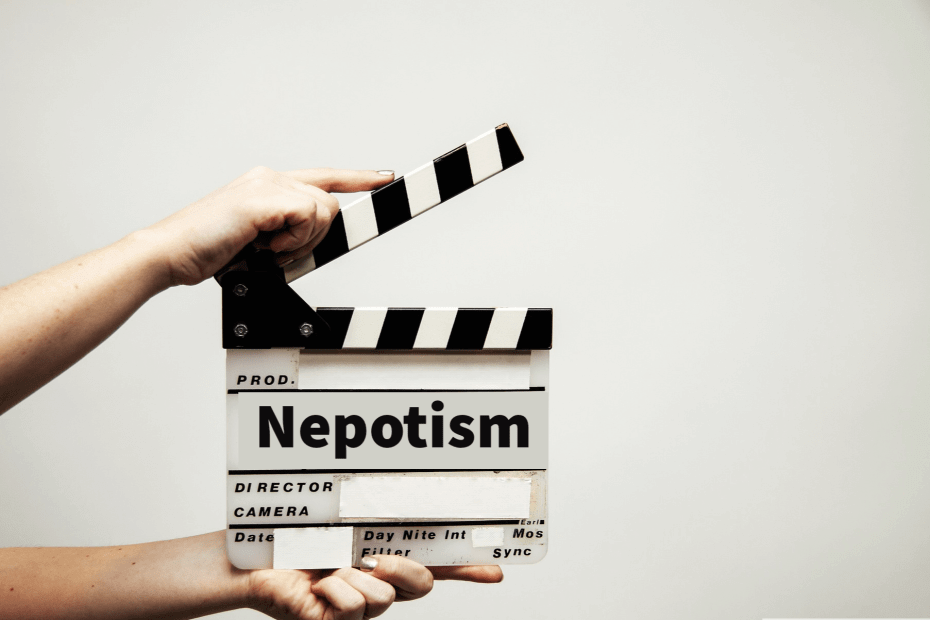 WILL IT EVER SOLVE?
So, finally who is to be blamed for this nepotistic culture? Only the film producers, makers like K Johar, the star kids who seem to flaunt this special treatment as their birthright? Or is it our fault as a passive audience to let this transpire in front of our eyes? Well, leaving this one to you guys to decide.
One thing is clear though. Nepotism being a part of the movie culture, it is upon us to let it succeed or fail big time. Prioritizing real ability over just a name tag is what we as a true, unbiased audience need to be adhering to and giving the real deserving talent, star kid or otherwise, a chance to truly prove themselves. Only then shall we be able to break through this vicious circle.
Related:
Hope you guys agree with me on this one ya. Preparing to uncover all that is true and right, this is Unabashedly Anon signing off for the day, toodling away towards the truth. Hehe, get my drift yeh?