There are books, and then there are even more books. And then come some that shake the core of your logical reasoning, compelling you to think outside the box. To challenge your logic, here is a list of my top 5 book recommendations on women's empowerment.
You are already aware that some books are more personal to your heart and world than you think or can imagine. I mean, for me at least, I have always felt that once in a while there comes a certain book with what I call a distinctive aura about it, one that makes me in awe of the flamboyance of the idea that is being conveyed through it.
I am an avid, voracious reader and also never shy away from experimental reading. I always feel that books are the best medium, especially if you want to convey those thoughts and ideas that have the power to change the world. That is because a book is that one ground, that one platform, which happens to be the place where you can protect yourself and your thoughts in a manner that is relatable to the readers since emotion is always a solid premise upon which all books are built and flourish.
Empowerment denotes people having power and control over their own lives. Women's empowerment thus denotes accepting women's viewpoints, making an effort to seek them, and most importantly, raising their status through education, awareness, literacy, and training. In today's world, it is pivotal that both tenders get an equal status quo, a right to be heard equally, and shine to the best of their abilities in life. The first possible instance of subjugation, bias or unbias, poor, substandard treatment should be strongly looked down upon, condemned and reprimanded.
If you're wondering what possessed me to bring this up today, I just felt like sharing with you the list of my top 5 book recommendations on women's empowerment, books that are women-centric and depict the pain, anguish, and true struggles of the feminine gender.
ALSO:
There have been several books that have touched upon feminism, delving and mulling over women-centric topics, and yet not all of them have managed to touch me with the same intensity. Some of them have been powerful enough to even shake the inner core of my logical chain of reasoning, making me re-think my existence per se.
So, here are the top 5 book recommendations on women empowerment:
The Four Winds by Kristin Hannah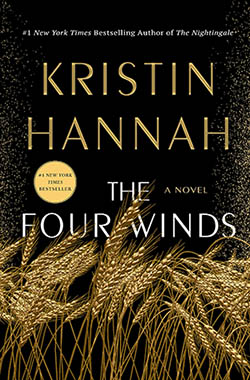 This is a moving story about motherhood during one of the darkest periods in human history, the Great Depression. Elsa and Jack have all my heart. I mean, putting aside the melancholy, there is also courage, bravery, the fight for one's rights, hardships, struggles, and so much more in this one.
I must warn you guys here that this one especially is not going to be an easy journey for you. Yes, this one will shake you and break you because it is honest to the core and damn realistic. Yes, this one is a tearjerker and a heartbreaker, but it is also one of the best pieces ever written.
My Sister's Keeper by Jodi Picoult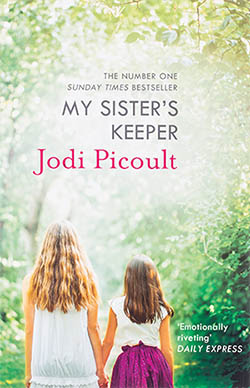 A stark, bold, and open revelation of human emotions God, this one made me shake with wonder and fury. I mean, what is the flip side of humanity? Where do we go and to what lengths do we go to feed and fuel the voices of our minds, listening to none but our very own selfish hearts? A mind-bending story about a 13-year-old girl named Anna who sues her parents for medical emancipation after discovering she was supposed to donate a kidney to her older sister Kate, who is dying from acute leukaemia.
This one has so many contradictory thoughts for me. I was at my wits' end while reading so many parts in here that I don't know if I was reduced to a bag of tears or a zonked zombie at the end of this one. God, the emotional wavelengths in this one, I tell you!
Padma by Mala Mahesh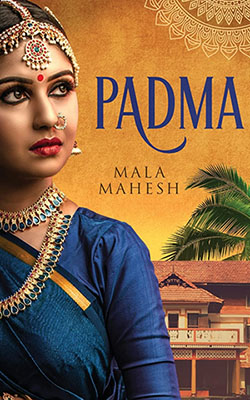 Portraying the flaws of a patriarchal society as well as the core strength that defines a woman, Padma by Mala Mahesh has been a book of revelations for me. Yes, we live in a society where patriarchal forces continue to be a bane of our existence and where women are always considered second-class citizens. Women continue to struggle to obtain their status quo despite the world having moved on to an ultramodern era, despite being the victims in all case scenarios and being on the receiving end of the atrocities cited against them.
Yes, Padma was a ramshackle sort of thing for me. To see how two women from two different eras faced the same kind of subjugation and bias, the same prejudice, was a different kind of pain, more of a deep insightful feeling than a story, I'd say. Be it Padma or Naina, both the protagonists were iconic, and the stories that fused and were interwoven at a point felt to me as if they were a mirror of what has been happening for years and what we are up against in the form of societal demons. This is one of my favourite reads of 2022, and I think it's a brilliant choice.
What is also great news is that Padma will be released in Tamil too. Isn't it wonderful that such a powerful title should be available in as many languages as possible? I believe this is the best news ever.
The Forty Rules of Love by Elif Shafak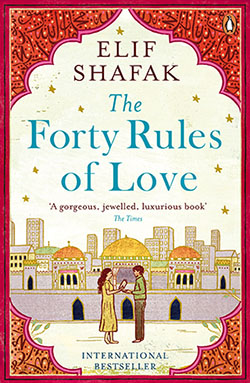 A truly pursuable exotic quest infused with Sufi mysticism and verse, this is a piece of writing where faith and love are heartbreakingly explored. A life-changing and emotionally stirring kind of read, Ella's story is such that it will stir you up, and how. While the plot in this one runs on a parallel tangent, with a timeline of the 14th century along with the present day, what made this one special for me was the fact that there was so much going on in this one with war, love, faith, the religious diversity of opinions, and even Sufism.
An enthralling and mesmerizing piece, Rumi's quotes, which are a part of this beauty, exemplify this brilliant piece even further, making this thought-provoking piece of writing even more enlightening and emotional.
The Blind Matriarch by Namita Gokhale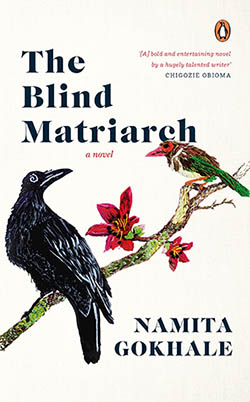 Namita Gokhale's incredible story of love, loss, regret, and resilience is a pensive yet realistically poignant meditative piece of vision that she has shared with readers.
Yes, a family is always bound at the core, despite the numerous differences they might have. Not to mention death, which is the ultimate eventuality, a person still can live on through their ideologies. A brilliant splay of life on a canvas that was so intricate, this one captures the entire story of a household and its head, Matangi Ma, during the pandemic and how, when they lose her, despite being dysfunctional, they realize they have to continue to move on. A spirited narrative, this one gave me the deja-vu big time!
So, I hope you guys liked the list of my top 5 book recommendations on women empowerment. Stay tuned with us right here at Booxoul for the best in the fields of entertainment, lifestyle, travel, fun, finance, fashion, education, tech, and gadgets, as well as all things bookish.
Ciao peeps!