Life Lessons From Harry Potter Books
Harry Potter books have always been a source of more than pure entertainment for us. As Harry turns 43 today, alongside wishing my single absolute favourite pal A Happy Birthday, I also want to say that whilst we all get together to wish the best for the "boy who lived", here are 5 essential life lessons we can learn from the Harry Potter books.
It has been 43 years specifically since "the boy who lived". Yes, you are right, ma' Potterheads, it is the "day" today, the time of the year when we all get together, rejoice, and celebrate the birthday of one of the most loved "characters" of our times, one of the greatest "wizards" of the century, a boy perhaps like no other. That's right, it's Harry Potter's 43rd birthday today, and I just cannot keep CALM! So, happy birthday-itsy bitty ickle baby Potter! Ah, not a baby anymore after all, eh!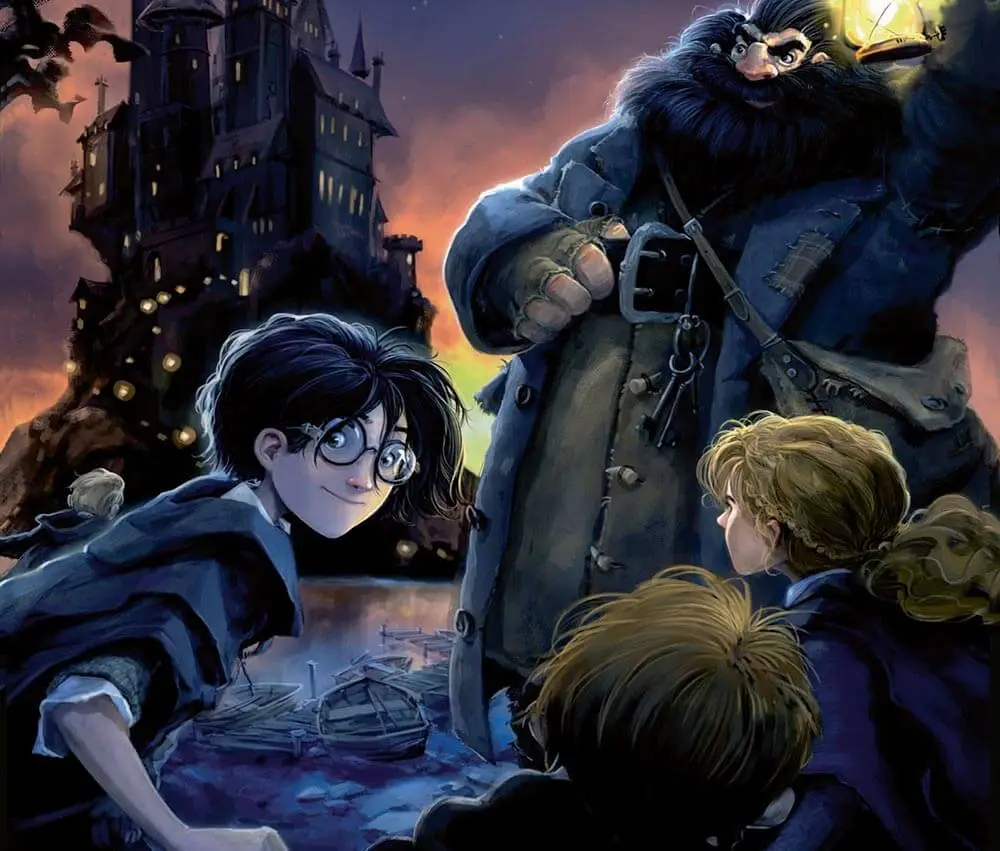 To tell you the truth, I can completely feel it, guys, when even today, after years, the day is celebrated with gusto. Potterheads and Potterverse lovers all over the world pause to sit back, reflect, and ponder all the bravery, the glorious achievements, and most importantly, the courage and sheer valour Harry and all the Harry Potter books have taught us.
BTW, did you know the reason why Harry's birthday is on July 31? Well, simple. For the writer J.K. Rowling, the master creator of this scintillating narrative, it seems that she wanted the main character to have her birthday, and thus, the same (her birthday, for the record, is July 31, 1965). While fans all over the world bring in the day with loads of celebrations, quizzes, get-togethers, some real fandom, and Potter manias around the globe, if one goes to see, in the wizarding world, aka in the books, Harry's birthdays have been tough. Going by the books, Harry has had some less-than-good celebrations, as in every instance he seems to be faced with some kind of challenge, and the Dursleys aren't a great help in making things simpler for him.
When Harry turned 11, the first birthday we actually saw, he became accustomed to the fact that he was really a wizard. Yeah, considering that was a good one, in the next book his birthday was almost abysmal of sorts, what with Dobby managing to "screw up" his position on the motive of actually trying to save his life. Phew, sad life, huh? Dobby even stopped him from receiving his birthday cards then, remember?
Anyways, coming back to our reason for celebration -Harry, m' boy—well, today I thought of bringing in the fabulous day with 5 essential life lessons we can learn from the Harry Potter books. Oh yes, they have been one of my greatest teachers, the books, which have all those real-life, practical teachings that no book or teacher can possibly tell you. That is because the level of resonance one might feel from this narrative is singularly unmatched owing to its ability to connect with us readers in an uncanny, deeper manner that is rare. So, straight on to the five essential life lessons, we can learn from the Harry Potter books:
Facing your fears
Exactly, my dears. Each and every subplot, every instance of the story, shouts this one loud and clear to us, you have to face your fears if you want to move forward in life. It may seem intimidating, but if you wish to get what you want in life, you have to face the "demons you detest" the most. See how Ron, who was so scared of the spiders, had to eventually face them—the Acromantula in the story—and move forward. Or for that matter saw how Harry eventually learned to fight the Dementors which he detested so much? Oh, how can you forget how Mrs Weasley, whose constant fear was losing a member of the family, had to eventually lose one?
My point here is that the way forward is usually the harder one, and you've got to take it, whether you like it or not, someday.
True friendship stays forever, above everything else
The trio's friendship—Ron, Harry, and Hermione's has taught me how we are better together. Be it facing Dementors, Death Eaters (even a fool like Umbridge), trying to follow Horcruxes and destroy them, or their individual lows of relationship ergonomics, they had each other's backs, always (well, barring that one instance when Ron goes away for a while in the 7th book). They were, are, and will always be each other's rocks, no matter what!
Bravery comes in all forms and sizes
Yes, when I look at how young Harry was when he faced the wrath of Lord Voldemort and duelled him to his doom, I get surprised at the sheer bravery he displayed there. Well, that wasn't the only instance that inspired me. Take how brilliantly Neville Longbottom rose throughout the series, from a simple, almost cowardly boy to someone so robust that even Professor McGonagall regarded him as the "dependable" guy of the "Army", making him a sort of chieftain at war.
And I don't think anyone can forget Dobby, his sheer courage, or the eventual sacrifice he made in the face of doing his best for his friend, said Harry Potter. No book in the world can teach you that kind of courage as this one.
Money isn't the most important thing
Oh yes, see how all the money in the world couldn't buy Malfoy's contentment; likewise, Harry, having inherited a small fortune from his parents, still yearned for them rather than any riches or luxuries. In fact, Ron always seemed to complain about the second-hand hand-me-down stuff he got from his elder siblings without realizing how blessed he was to be in their midst, getting it sunk in only after the death of his brother. Yes, money is not the world, peeps, and it is the Harry Potter books that taught us that.
True love wins and lasts forever, ALWAYS
Need I even elucidate this one? One of the most important central themes of the book is true love, which wins and lasts beyond one's lifetime. This is a lesson, and I have taken the most from it. Be it how Lily, who gave her life in order to protect her son, or Snape, who stayed unpleasant on the face for life, fiercely protected Harry, the son of the one he loved the most, or Harry's love for his friends, Hogwarts, true love indeed lasts forever, and Rowling ensured that she seamlessly infused this into her narrative, teaching us the single most basic thing in the world, the power of true love, which can move mountains and even cool off volcanoes if need be.
So, here I am with five essential life lessons we can learn from the Harry Potter books. Do let me know in the comments what you are planning to do for the special day. Also, stay tuned with us right here at Booxoul for the best in the fields of entertainment, lifestyle, food, education, fun, finance, tech, and gadgets, as well as all things bookish.
So, Adios Amigos, off you go as Dumbledore says chop then!
Related: